This is the first article you are reading on this website (or it isnt, but just go along with it anyway ) . You're from beyond the shores and wondering what we Brits eat , or perhaps you're just a little out of reach from the Big Smoke and have always wondered why city wide boys (no, I'm not one.) throw their money away feasting on overfed snails. Well, forget everything you read, instead let me take you on my quest for culinary indulgence in the year of 2008, in the city of smoke and in search of that dish.
What kind of food blog would this be if I hadn't come up with some kind of top london restaurants eat list right? In the short four months LE has been live, I've chomped my way through 27 restaurants, of which ; 8 are bearers of Great British cuisine, 7 from continental europe, 8 very cool & quirky eats, 1 experience in complete darkness, 5 from the far east, 5 burger bars and 1 lunch while floating along the river thames. I threw in a couple visits to food markets & shows and ate ice cream twice.
Was it fun? You betcha it was and here's the best of what I documented, including a few i couldn't, didn't, wouldn't or just plain c.b.a.
1. the best one for skinny wallets and fat lips – Wild Honey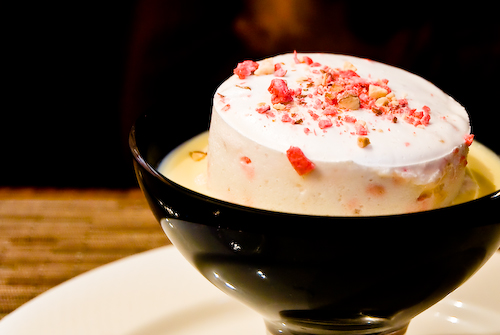 The recently crowned one-michelin establishment is the sister restaurant to arbutus and is rising star Anthony Demetre's labour of gastronomical love and his second take at the concept of haute cuisine on a budget. It's hard to beat a recession proof set lunch priced at £16.95 a pop & carafes starting at £6.50 – why aren't you eating at wild honey yet? Most importantly, the cooking is brimming with subtle brilliance, there are some dishes which are definite misses , but on the whole , fine dining as cheap as chips is simply mind boggling.
Rarely do sequels better the originals, but this is the godfather part II to arbutus as far as I'm concerned. Full review here.
2. the best one for burgers: Hache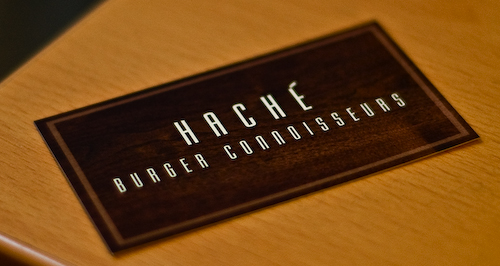 Alright, I know, I know back when i was doing the battle of the burgers in Nov I crown GBK as THE London burger, but in retrospect, I need to retract that. THE London burger is the chopped steaks safely bosomed between lovely ciabattas at Hache. 'Nuff said, prices start at £6.50 just go eat there now. Full review here.
3. the best one the michelin man said was good and I agreed: Hibiscus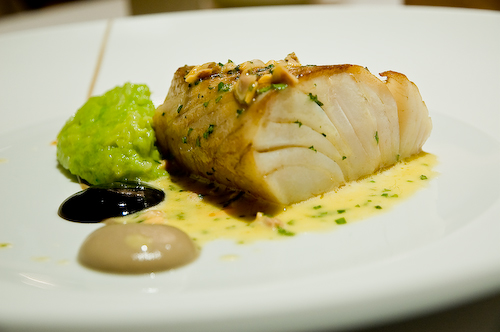 This one was really, really good. A frenchman runs the kitchen (his name is Claude) and his food is formidable. The cooking is spot-on perfect such as this pollock which is not slightly undercooked like some restaurants do in order to keep the bounciness,  where its abit raw in the centre of the fish. There is no rawness just goodness and a showcase of culinary technical to marvel at. Full review here.
4. the best one for hopeless romantics who couldnt care less about food but to kiss under dim lights: Da Aldo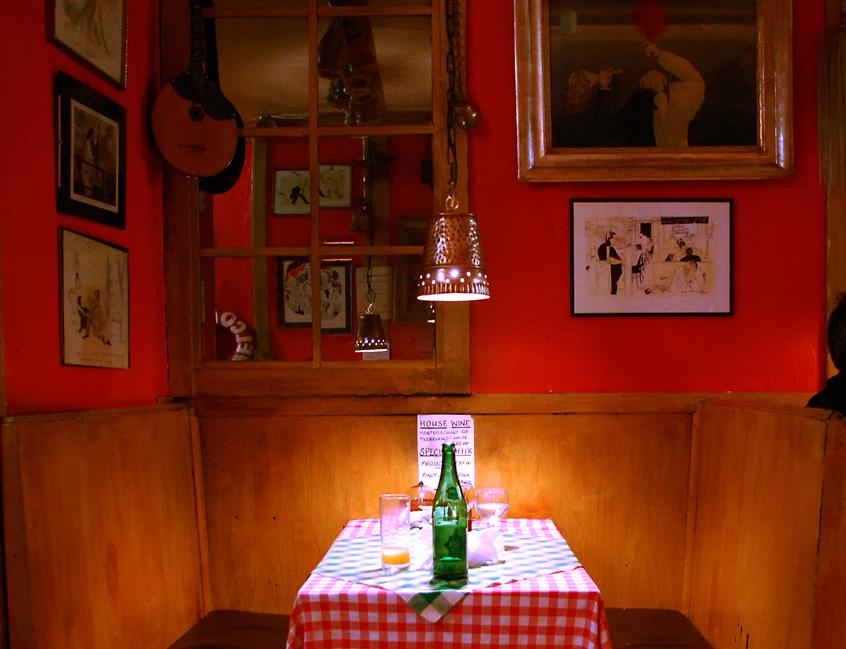 The food is so-so here, passable edible but you don't come to Da Aldo's for food. You come for romance. Let me set the scene. It is a cold January evening, the clouds are threatening to make you wet. A busy and bustling soho crowd knocks your gloves to the ground but then a tall, dark and lean gentlemen picks it up for you muttering the words in a much too posh standard R.P. accent…
" I believe these are yours? "
Both of you just happen to be standing outside the quaint tratorria the insides so small, neighbouring diners are literally rubbing shoulders, and your sexy sir in shining armour continues…
"Hungry?"
You peek inside and you see the burgundy walls, aged wooden booths, 70s style table cloths, those dim low lights and robert de nero look-alikes waiting on the diners. What do you say? Full review here.
5. the best kept secret in london : Sushi Hiro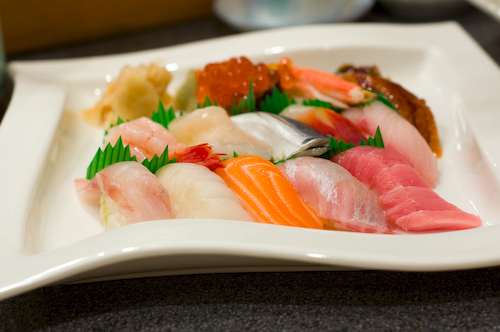 Look, you're not going to find fresher fish in the city for much cheaper than sushi hiro. It's all the way out in ealing common and I suspect it's getting a sweet deal from the fish shop a few minutes down the road from this restaurant. I counted three staff, the sushi master, his Hiro Nakamura lookalike apprentice and a sweet waitress and they only serve raw fish here. No pudding, no tempuras just rice, vineagar and really, really good fish. Full review here.
6. the best one that did British food proud: Launceston Place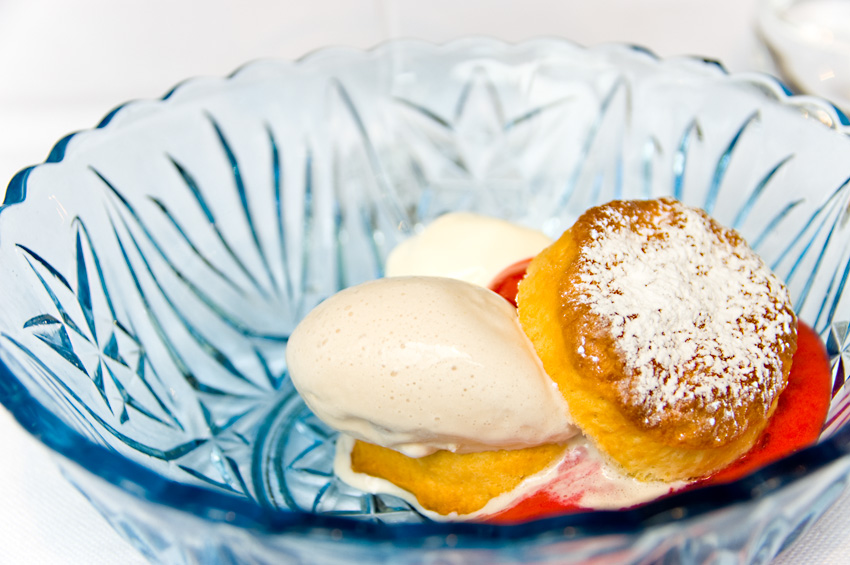 Relaunched, rehashed and situated in super posh gloucester road and a stones throw away from Whole Foods, I am in tears because that cream tea pudding is oh so nice. Boris Johnson may have put his hands in his pockets in Beijing, said "Ping Pong is coming home" and humiliated 60 million Brits , but come 2012 and after a visit to Launcestons' , you will find out why Great British Cuisine is Great. Full review here.
7. the best one I didn't write about: the Wolseley
Yeah, call it whatever you want – a cop out, a lazy one, a non-starter but I have a brand to uphold here on LE and if they refuse my beloved nikon to kiss their food then I'm not writing about them. The super high ceiling had me coo-ing in delight and the tokyo 1921 throwback furnishings (complete with rosewoods, marble floors and dim incandescents) had me feeling old-school love. The all day menu is straightforward and that breakfast menu is to die for, especially the Arnold Bennett. Cheap, considering the setting. You might not believe my non-pictorial mini prop-up but I know you'll believe the obsessions of a misunderstood bella…..
8. the best one…. for sheer novelty factor: Dans le noir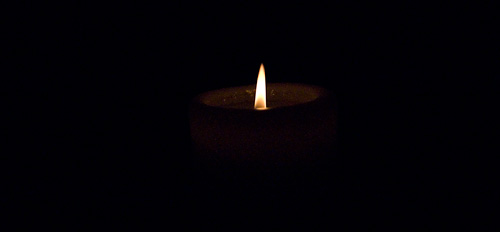 Eat in the dark. Yes, complete and total darkness. Food is so-so, but who cares whether it is or not, go for sheer novelty factor. Some say, it's like that scene from 9 1/2 weeks… you just have to go experience this yourself. Full review here.
9. the best one which I loved in '05,'06,'07,'08 and I don't care if you slate it because this is my personal favourite: Cambio de Tercio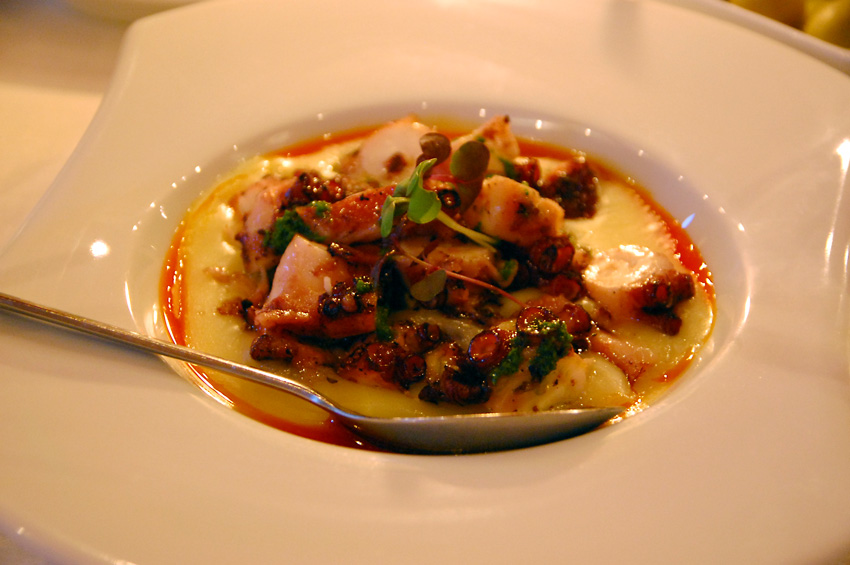 Everybody has a soft spot for "the one" . Cambio is my one. Aside from my old uni tuition fees, this is the single other institution to which I've given most of my money to. I love them because the walls are adorned with striking abstract nouveau matador portraits, I love them because they char-grill the octopus and lay it on top of paprika seasoned potato puree, I love them because the oxtail is slow cooked till the meat falls apart, I love the overly intrusive waiters, I love them because every single person whom I've recommended to eat here has agreed, it is great. However, this love is completely and utterly conditional, if you fail me in '09, I'm never coming back again…. until then, Cambio rocks. Full review here.
10. that best one in 2008: crabs on toast at Great Queen Street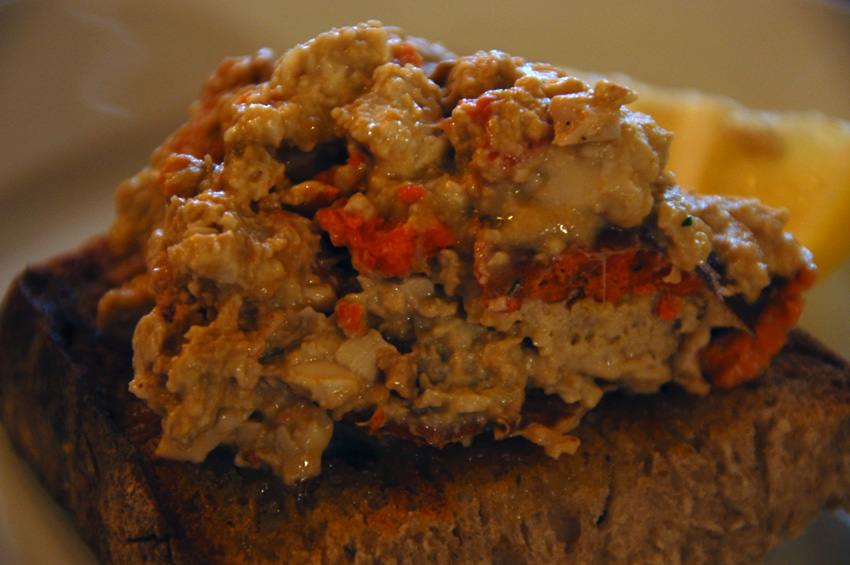 Why? Were you expecting some kind of over the top, over priced slightly raw dish at a Gordon Ramsay establishment or something? I tell you what, I was going to pick the roast cod from my visit to maze but then I thought, what could be better than the perfect crabs on toast? Simple, effective, tasty, premium ingredients and something everybody can and will love. Go eat it now. Full review here.
Goodbye 2008, london eating resumes normal service in 2009.
Ok, that's a wrap for 2008!
I hope you've enjoyed this gastrocentric journey into the Big Smoke with me, I've got even bigger and even quirkier plans for next year and I've already lined up your new year's day foodblog reading with a review at Phillip Howard's two-star establishment 'The Square'.
Forget AAs, Hardens' or Michelin and even me because reviews mean absolutely nothing if you don't like what you're putting into your mouth. So go now into 2009, love your food, open your appetite, smell the aromas, try dishes you've never tried before and go for experiences you've never had before. Discover food, love your food and always eat well.
Health is wealth folks, have a hearty end to 2008 and don't forget to pay me a visit every now and again in the new year and I will try my very best to wheat more of your appetite in 2009.
Did you enjoy reading this post? Why not subscribe to my feed updates for free. Alternatively,  You can subscribe via email.