Best of 2017
Tis the season yet again, to reflect on the best plates of food put in front of me this year. Links to write-ups are in the headers, so then without further ado…
17. Elystan Street
Cornish lobster, gazpacho dressing, Capezzana olive oil and avo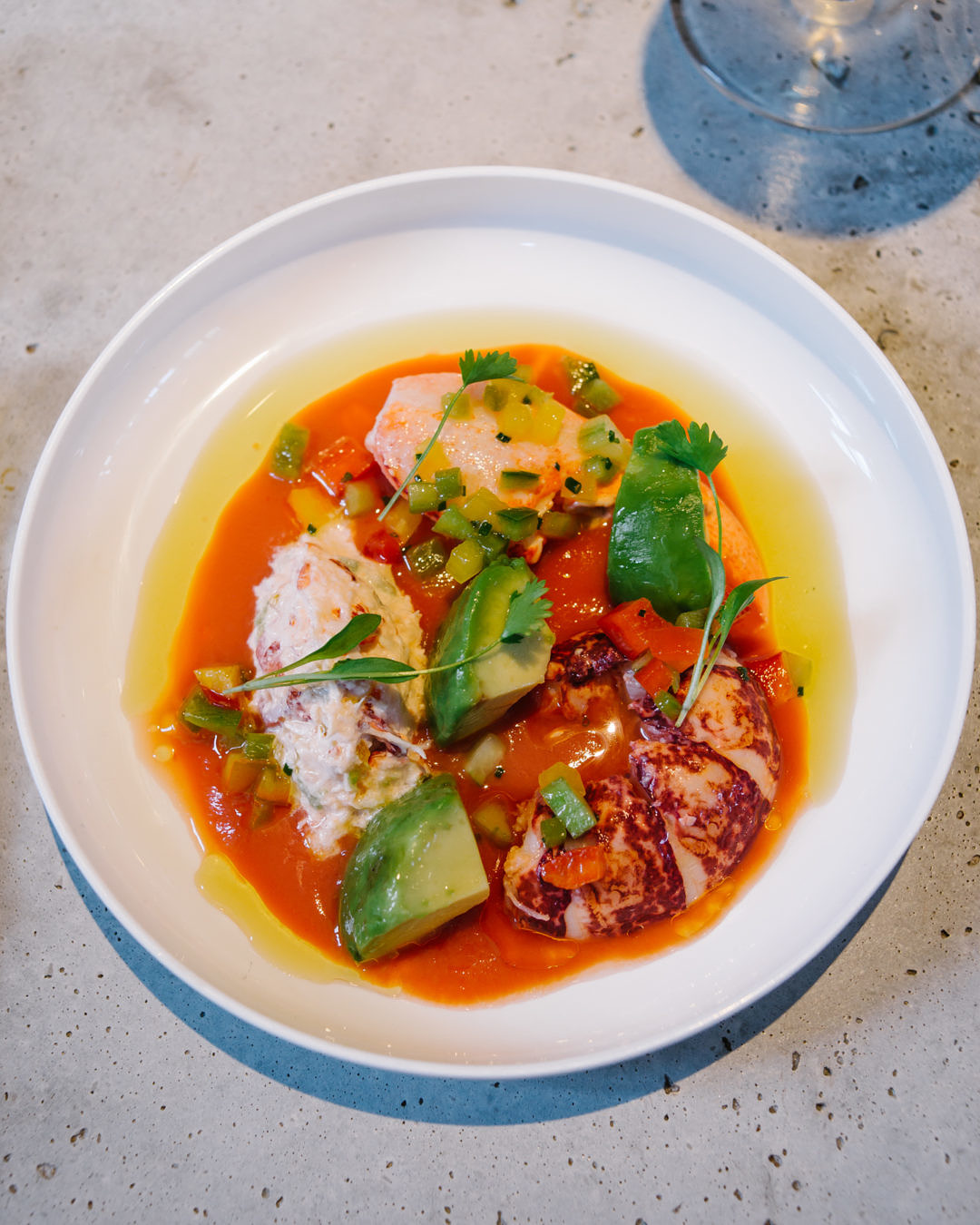 16. Lorne Restaurant
Spring lamb, black garlic, ratatouille, shavings of Le Caussenard and a tomato tart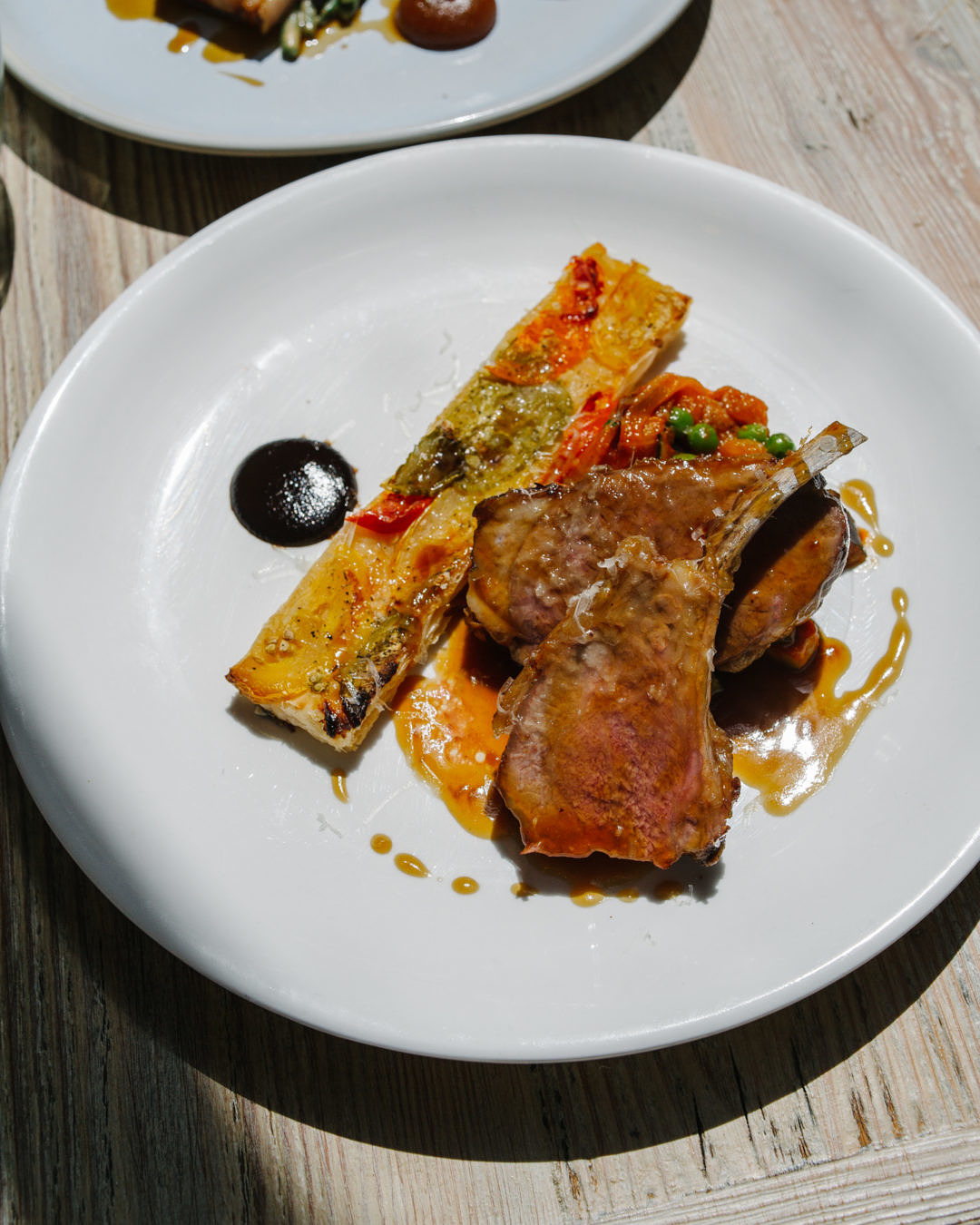 15. Claude Bosi at Bibendum
Cornish turbot Grenobloise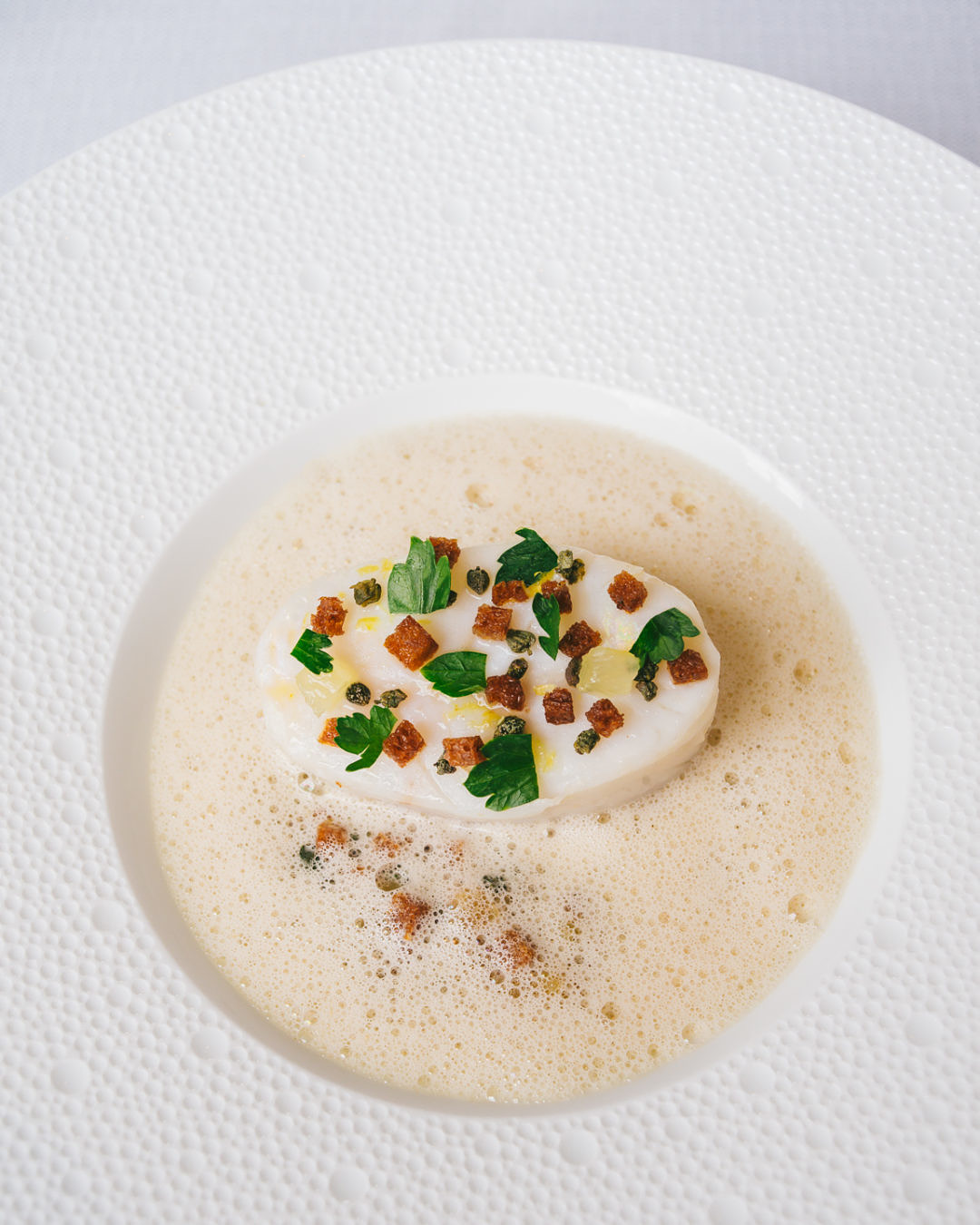 14. Le Dame de Pic London
Breton wild abalone, lemon balm and geranium rosat, sage infused dashi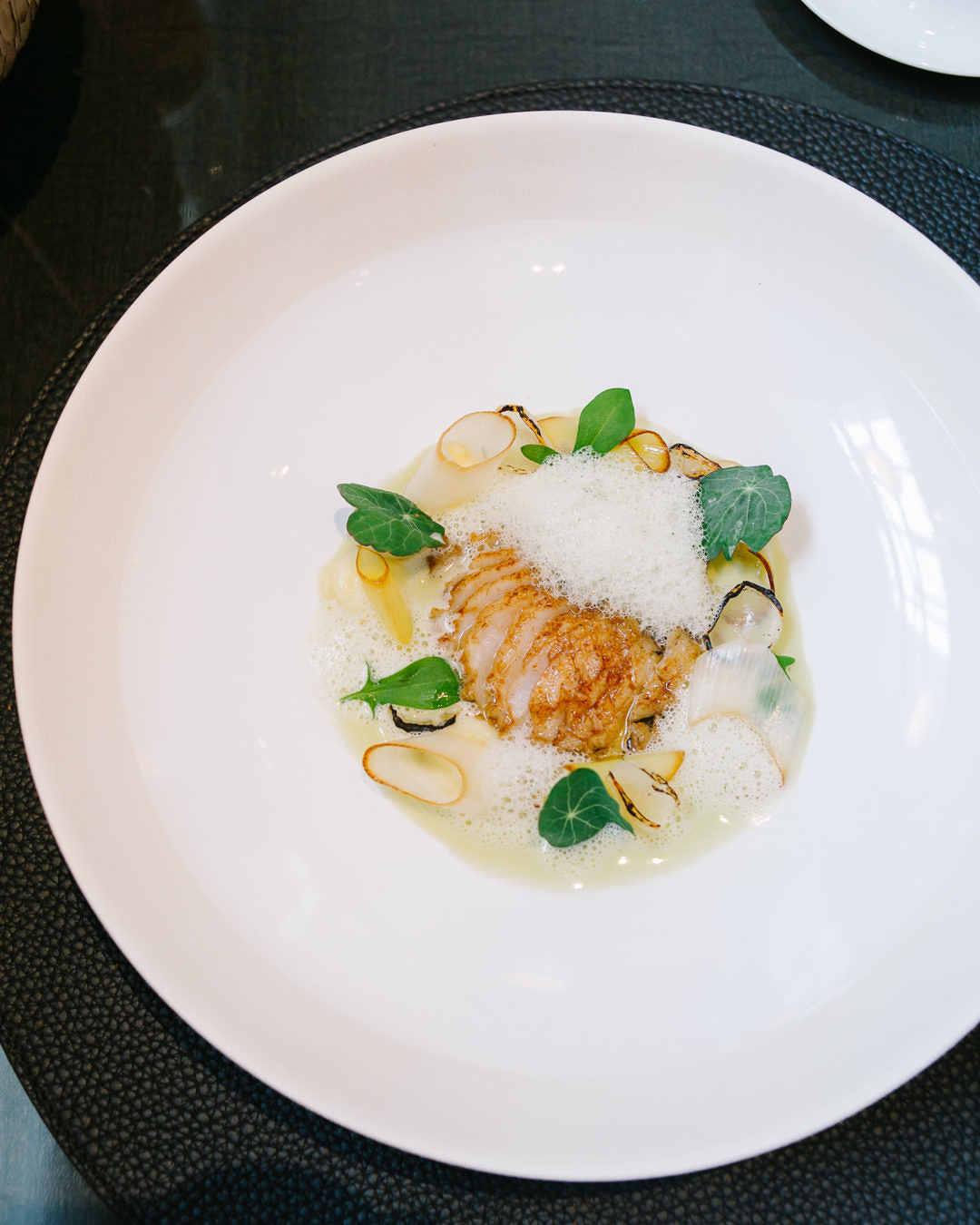 13. Dastaan, Ewell
Clockwise: Naan, chicken tikka biryani, Malabar prawns, spinach and raita,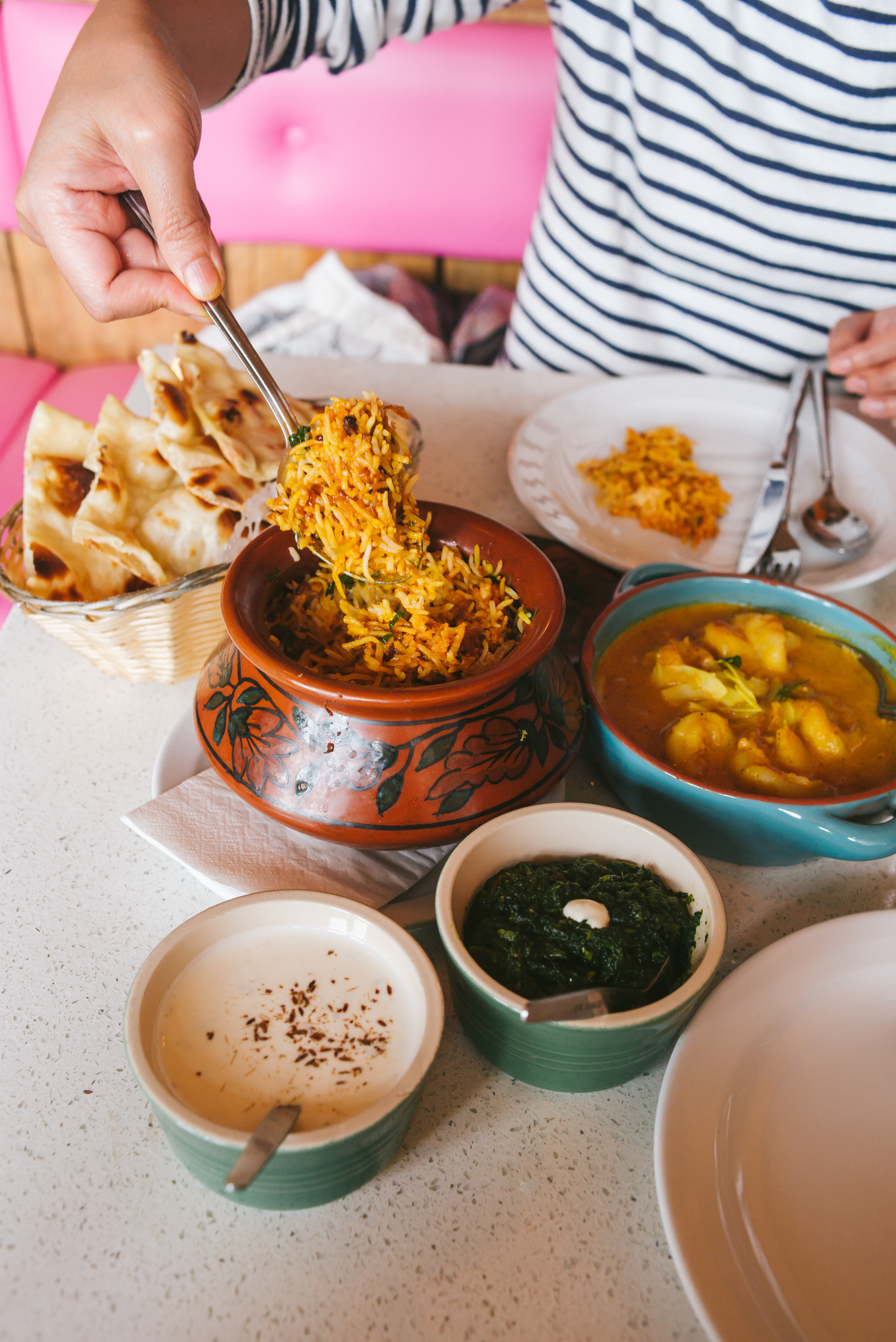 12. Mountain and Sea House, Taipei
Suckling Pig, 3 ways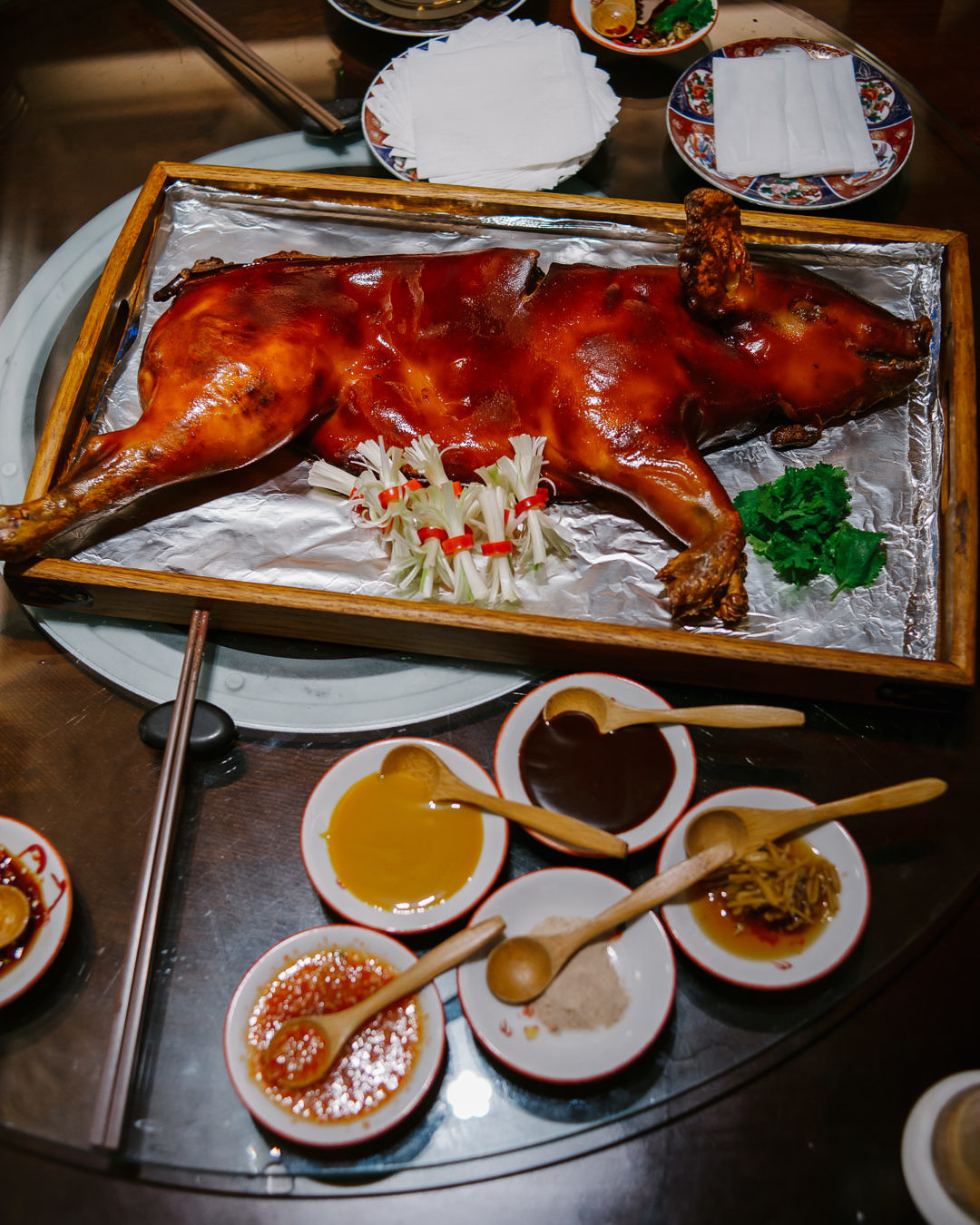 1st way: Crispy suckling pig – First plate: Crispy skin and various sauce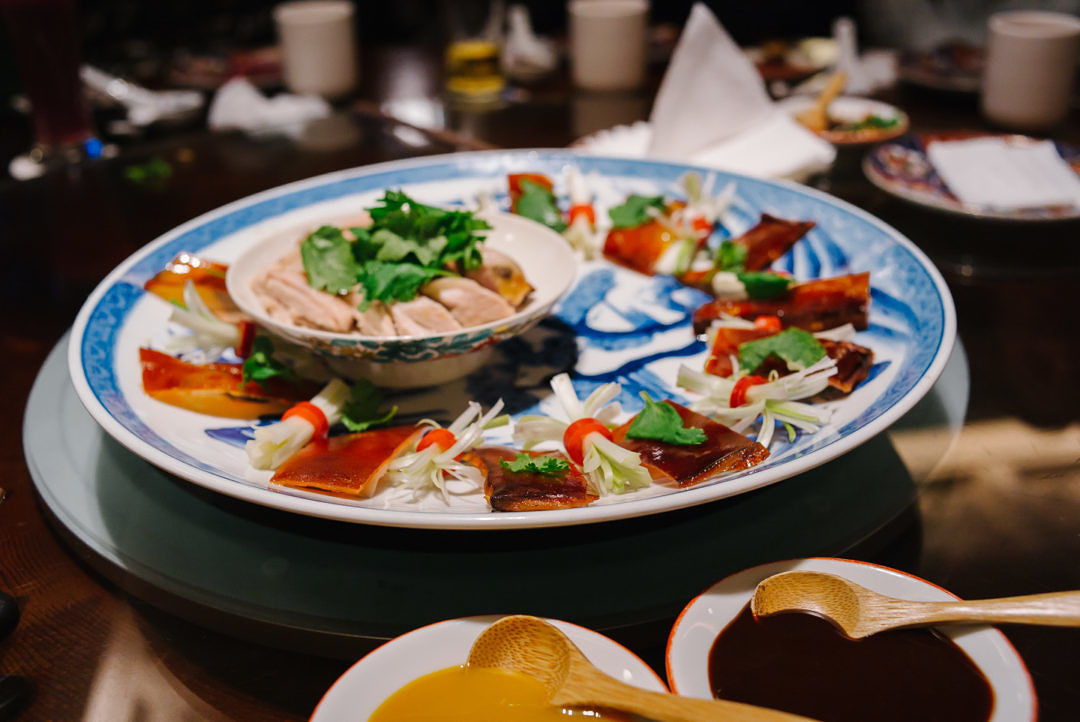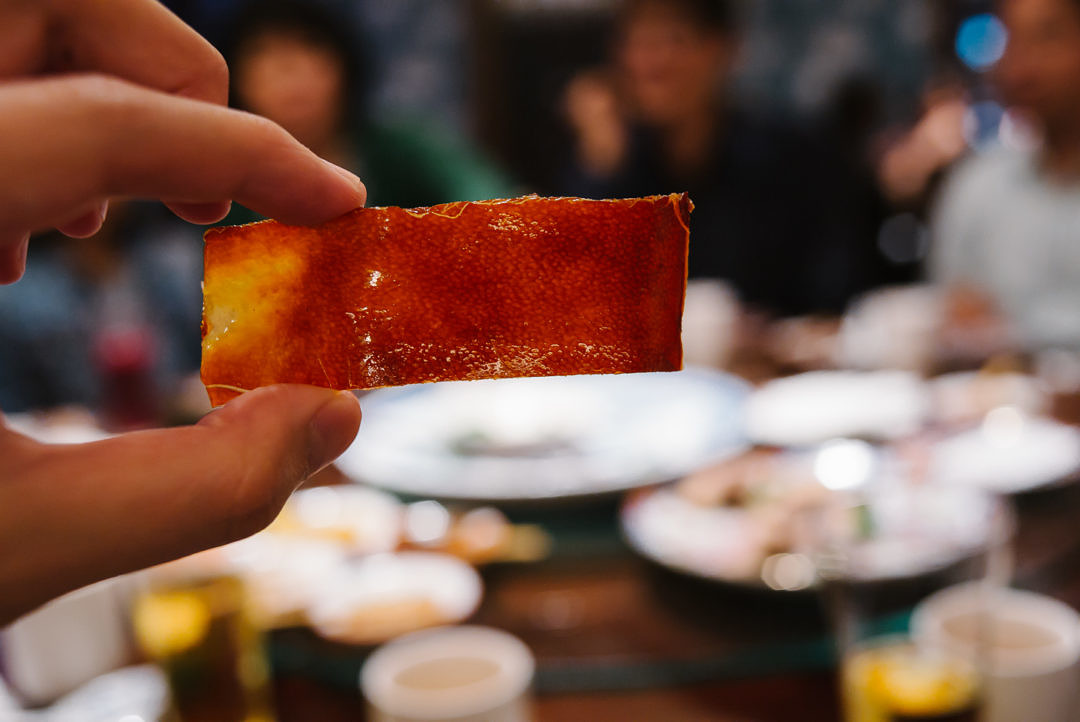 2nd way: Ribs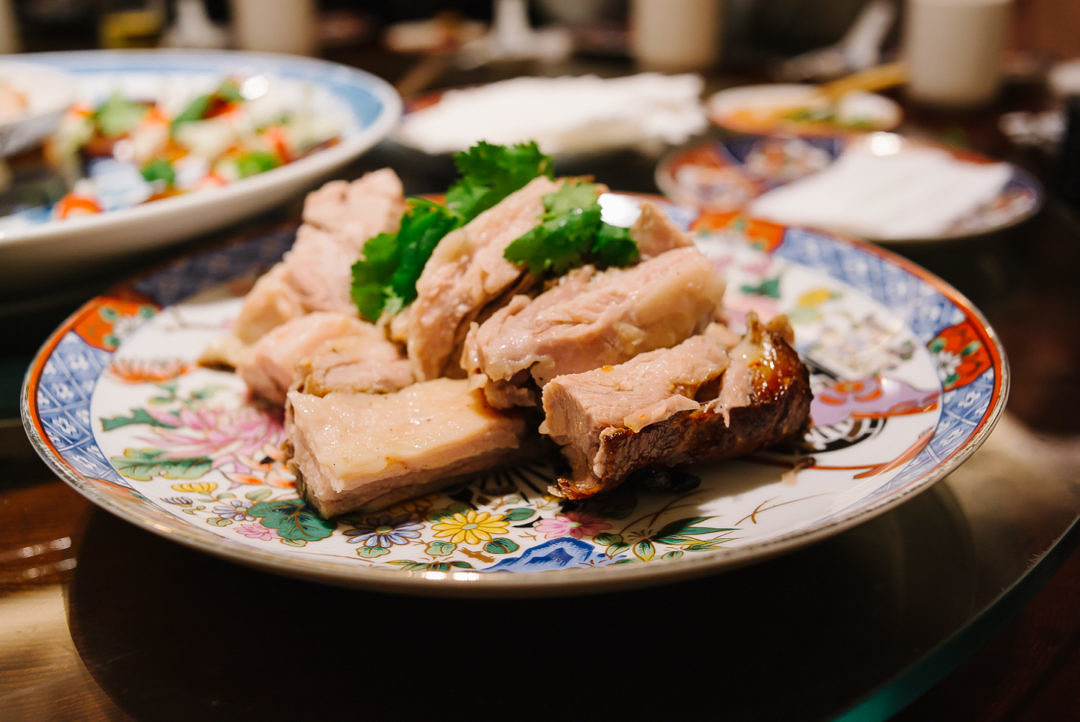 3rd plate: The rest stir-fried with pickled cabbage and in steamed bao, aka 'gua-bao'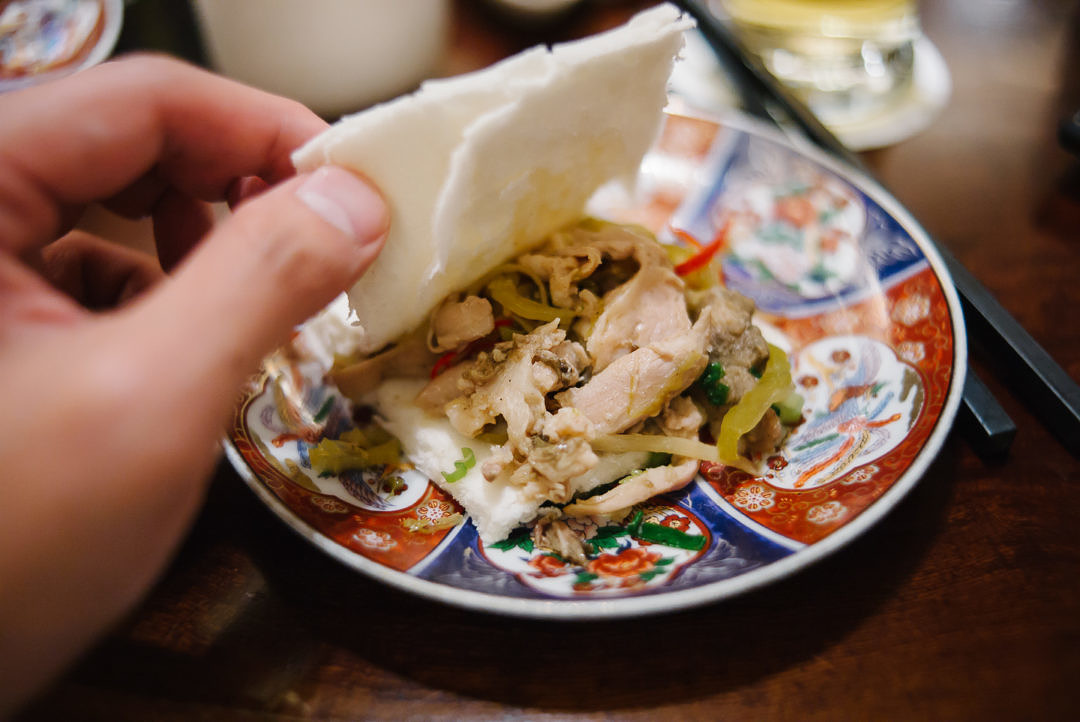 Scallop carpaccio
Mushroom and celeriac tart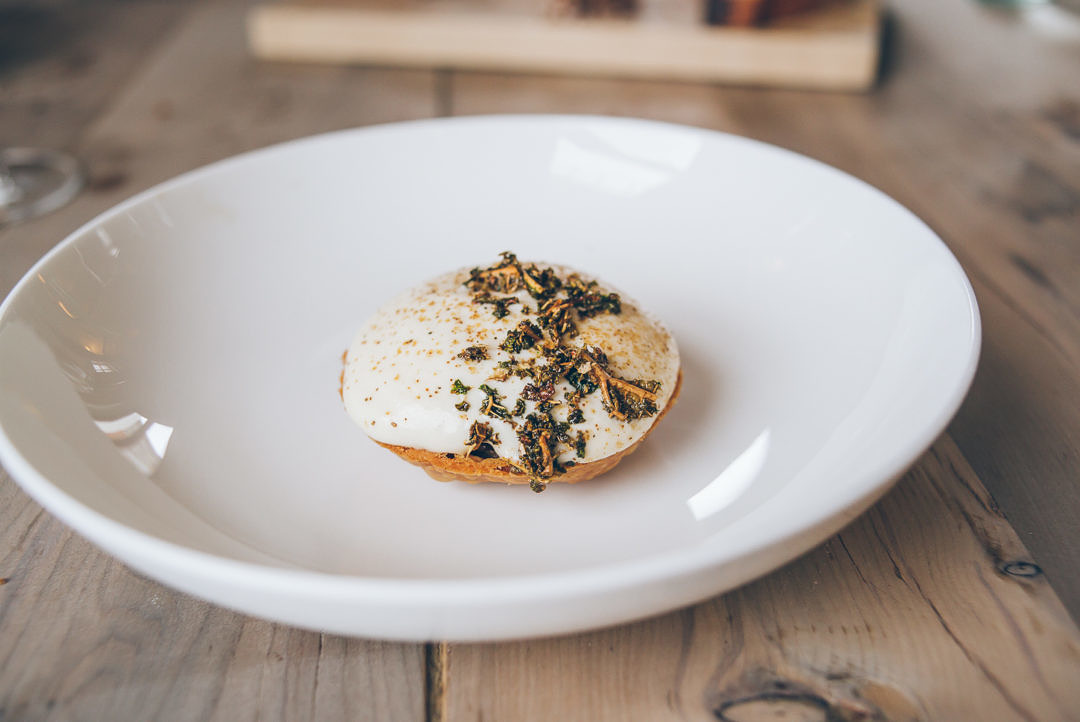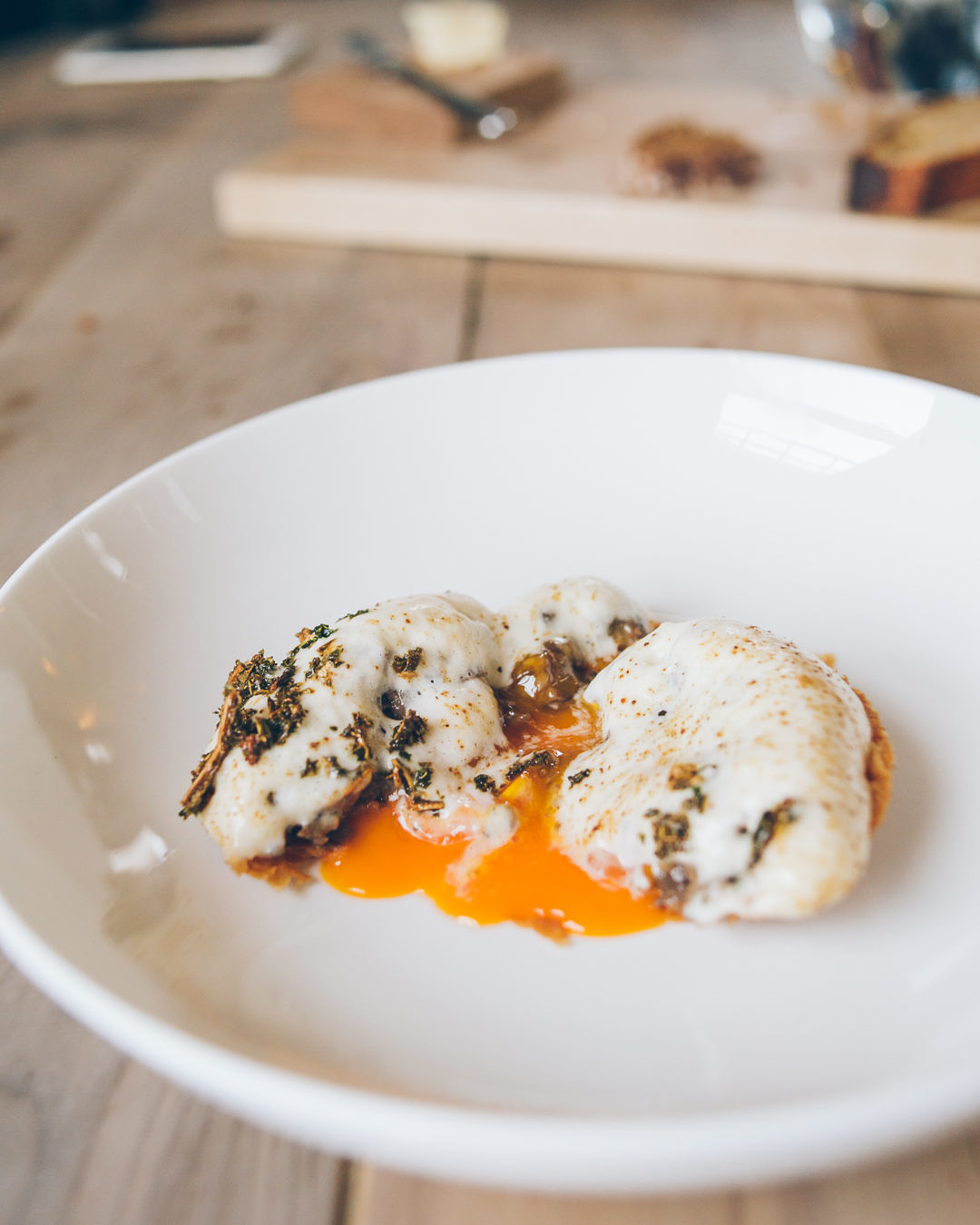 Palamos prawns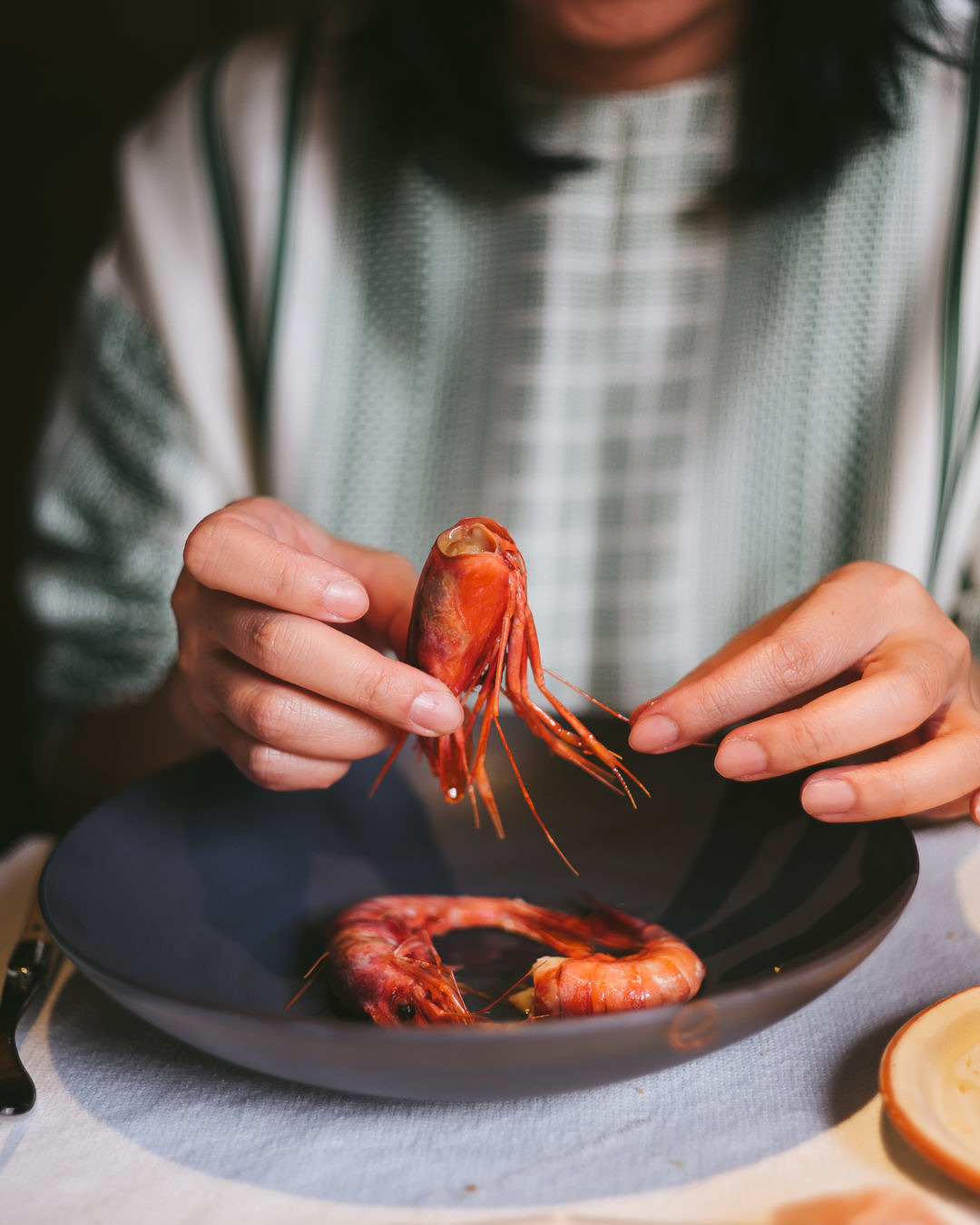 Rubia Gallega Chuleton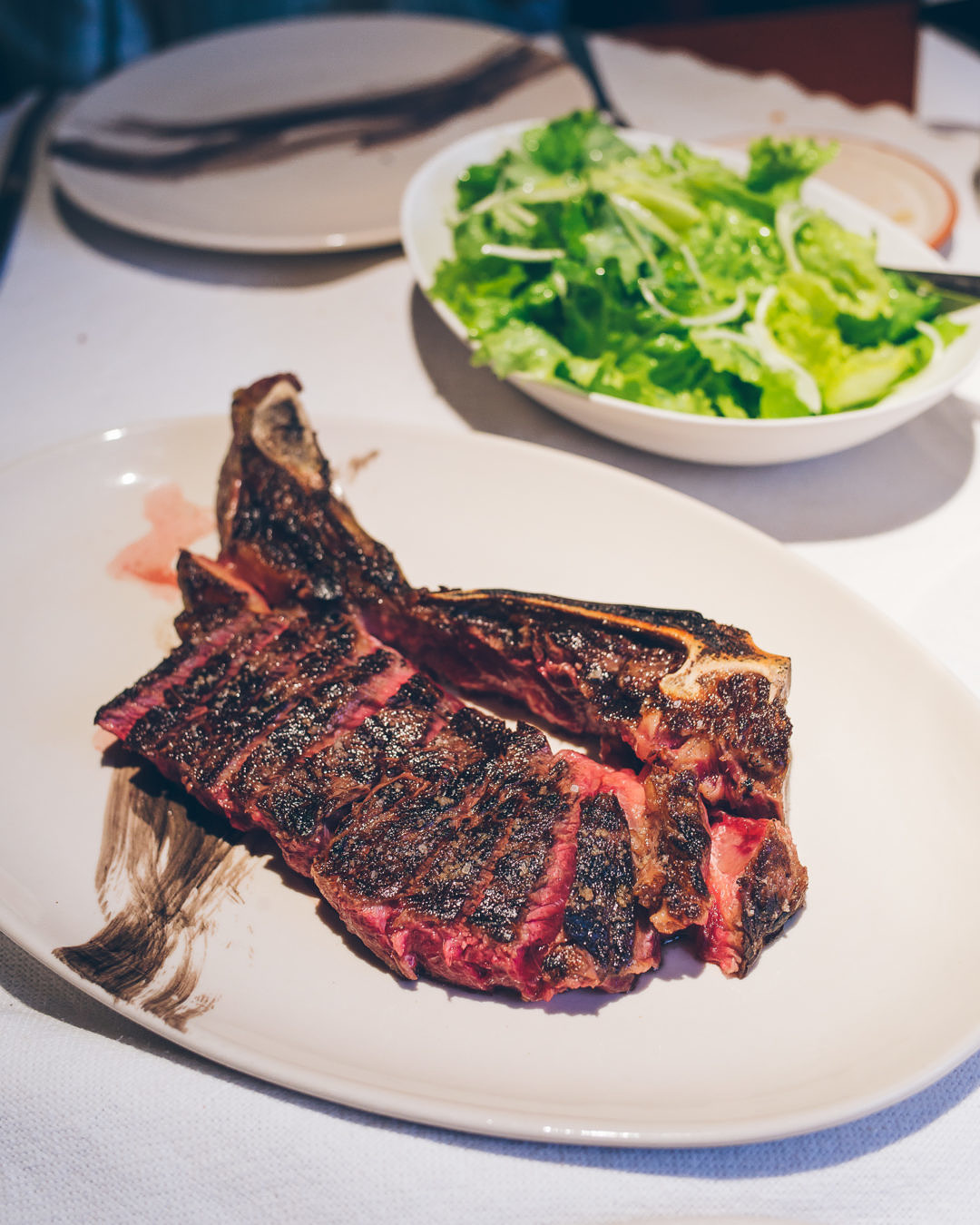 Escalopines de bar à l'émincé d'artichauts, nage réduite au caviar golden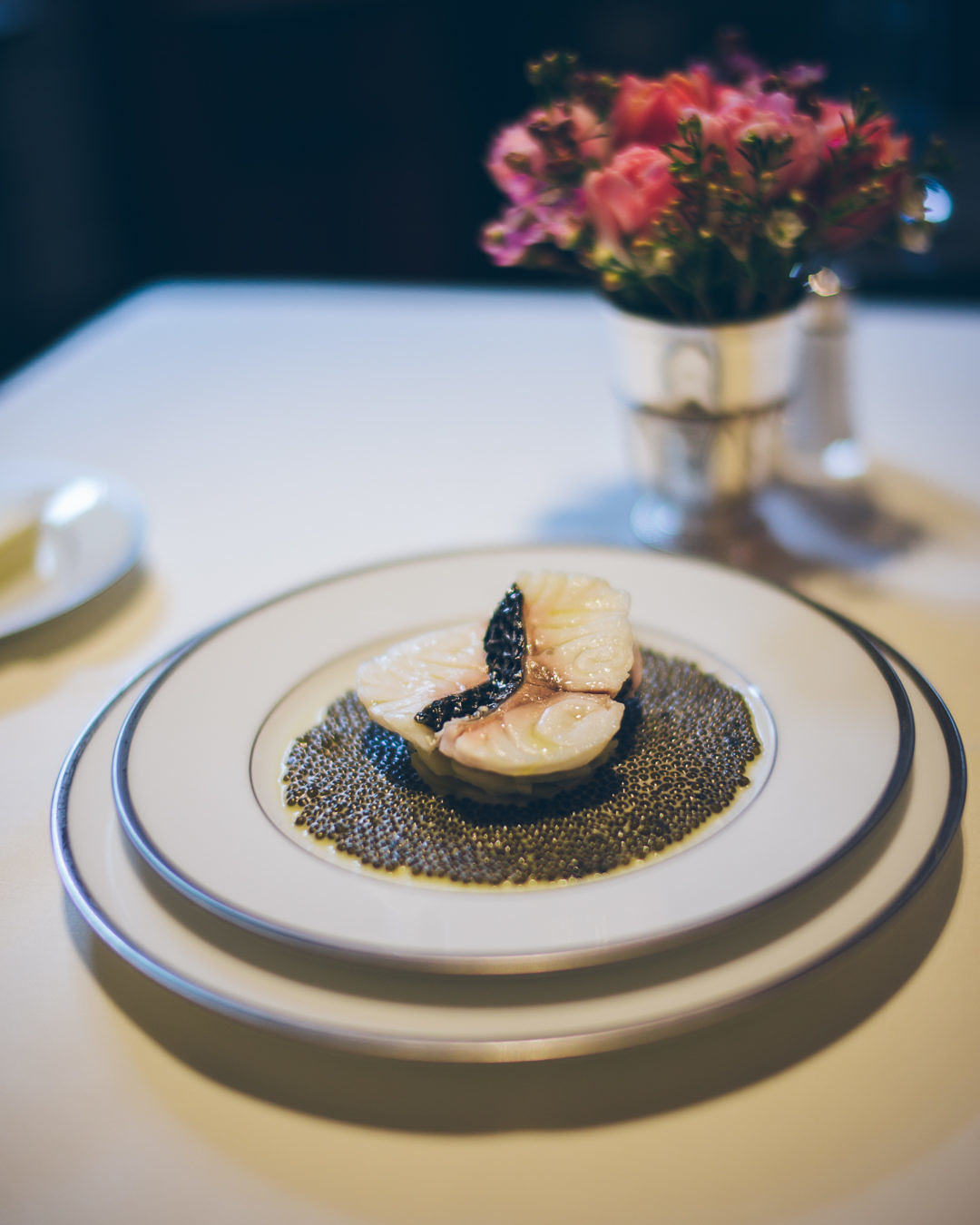 Feuillete de truffe noire fraiche 'bel humeur' , salade frisee nicoise a la creme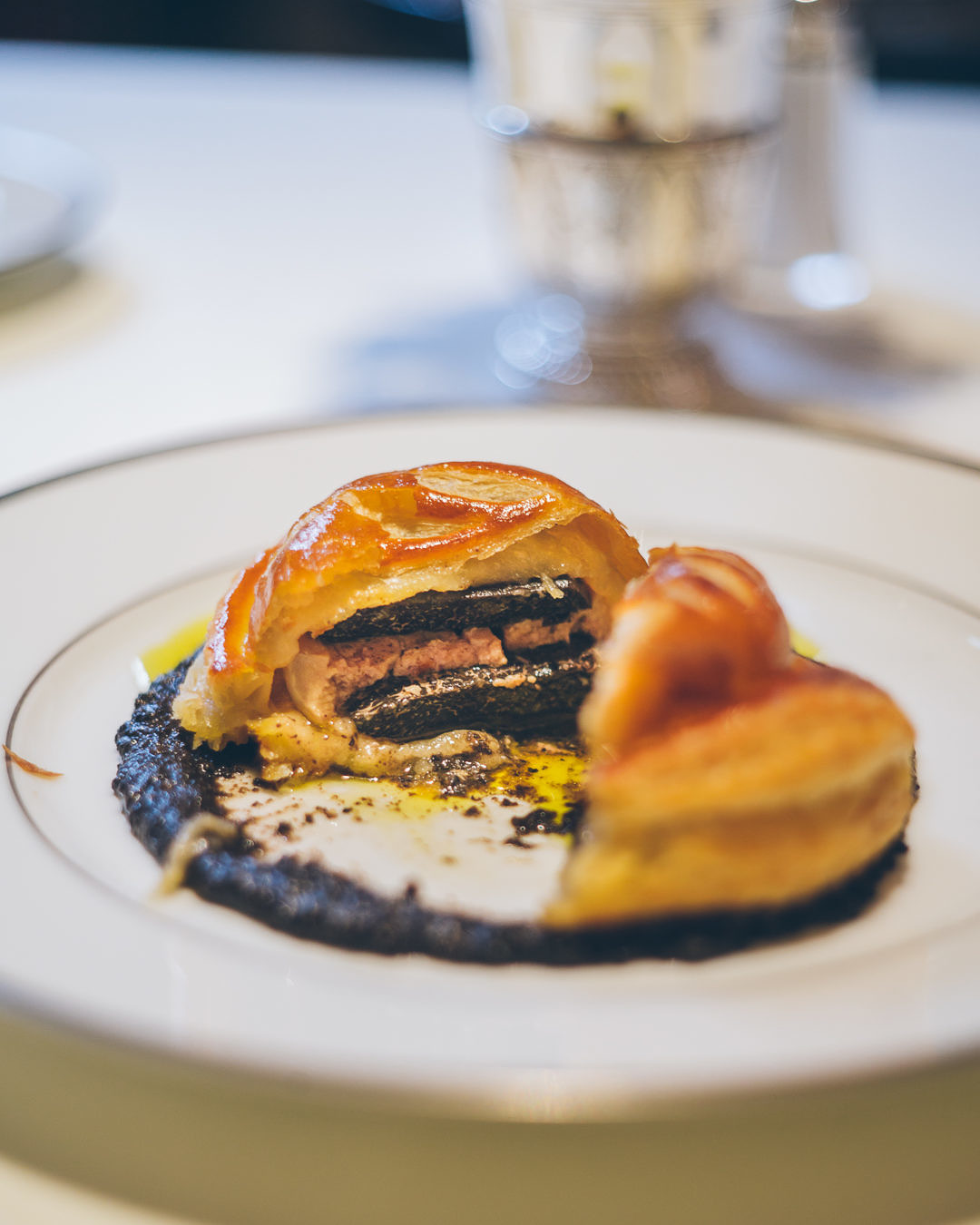 8. Perilla
Provence tomato, sheep's curd, black olive sauce, with a summer berry medley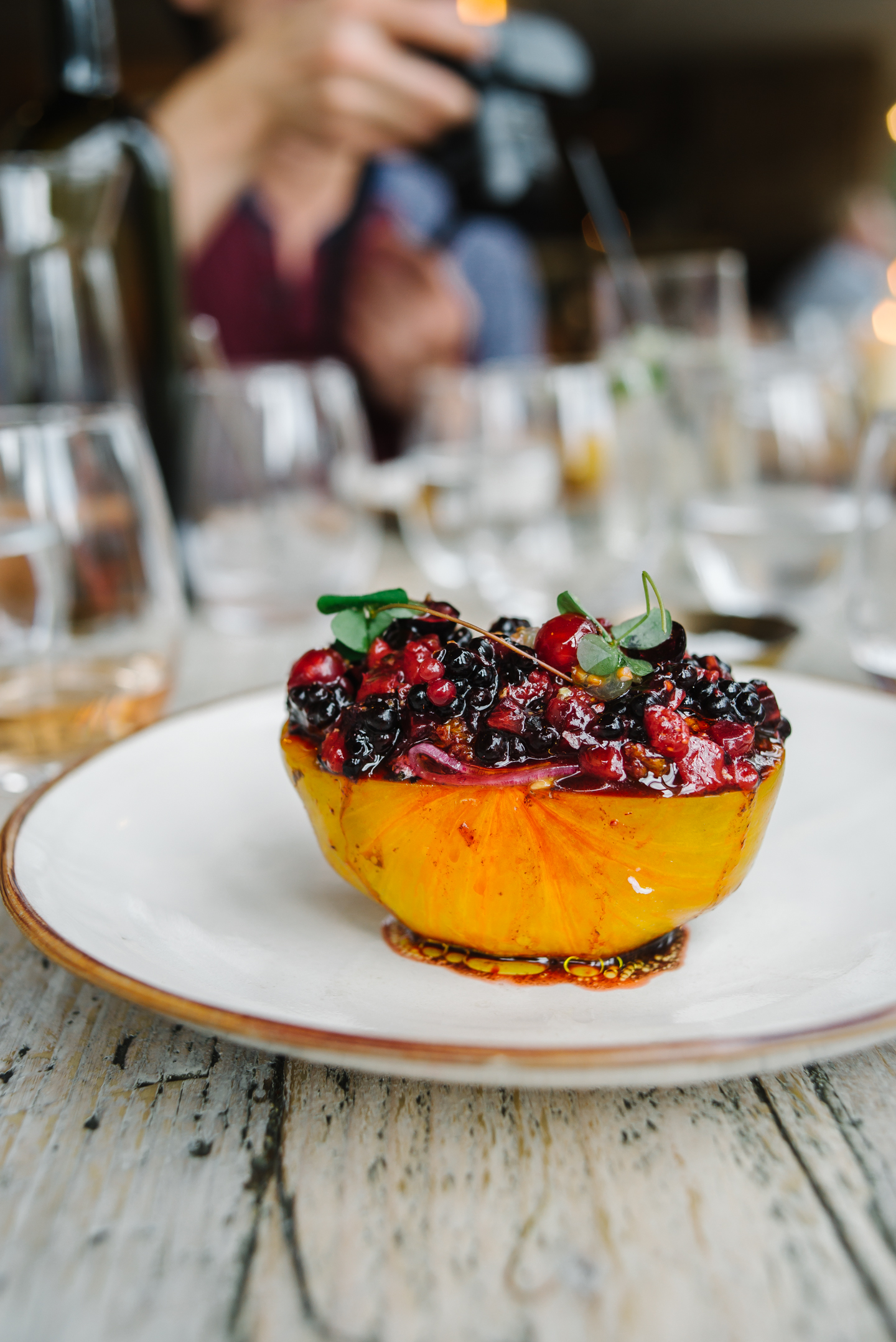 40 day aged pork chop, sea kale, the effervescent pickled elderflower sauce and today with a grilled fresh gherkin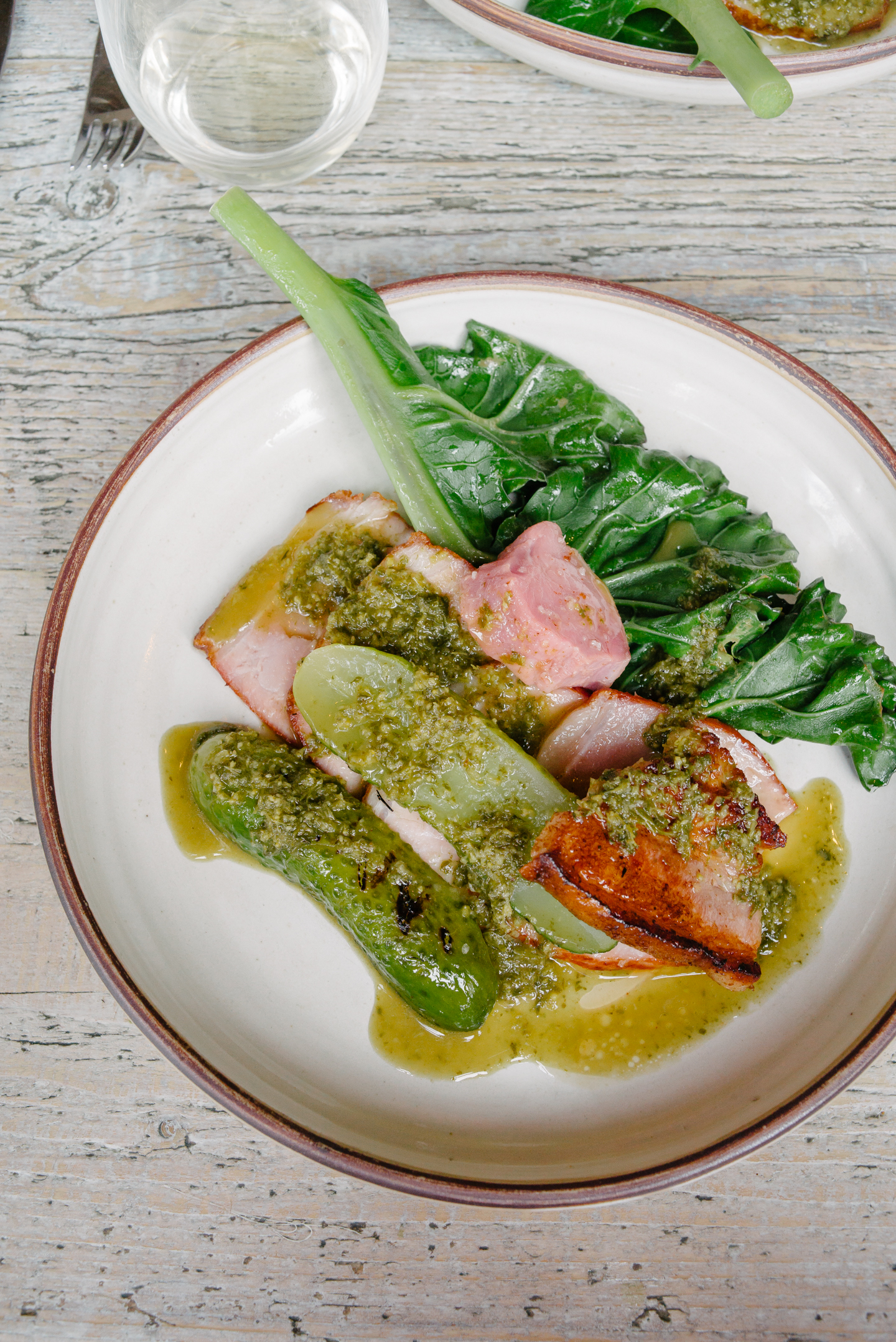 Sage and cobnut tart, with nut milk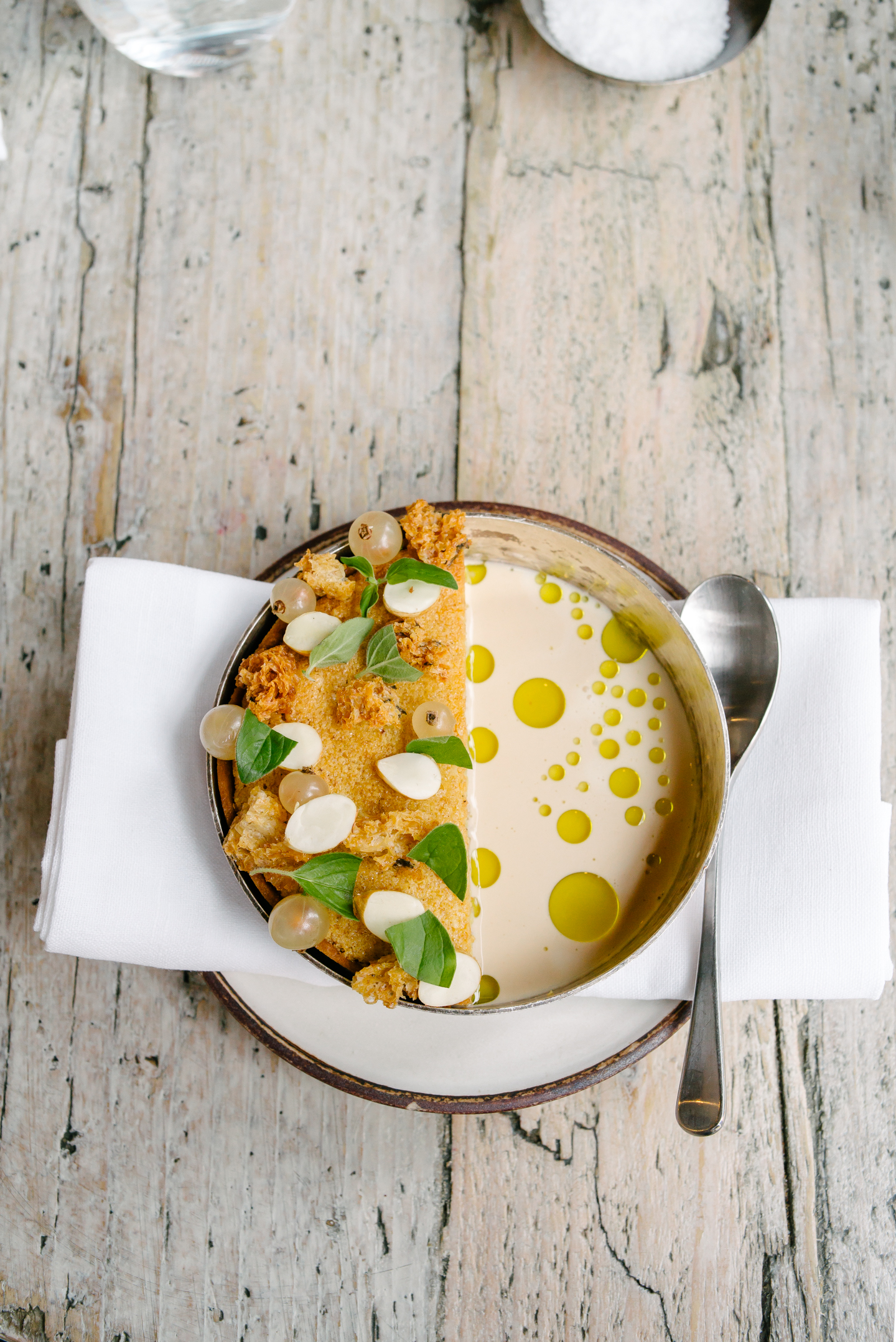 Woodruff custard, cherries, fresh almonds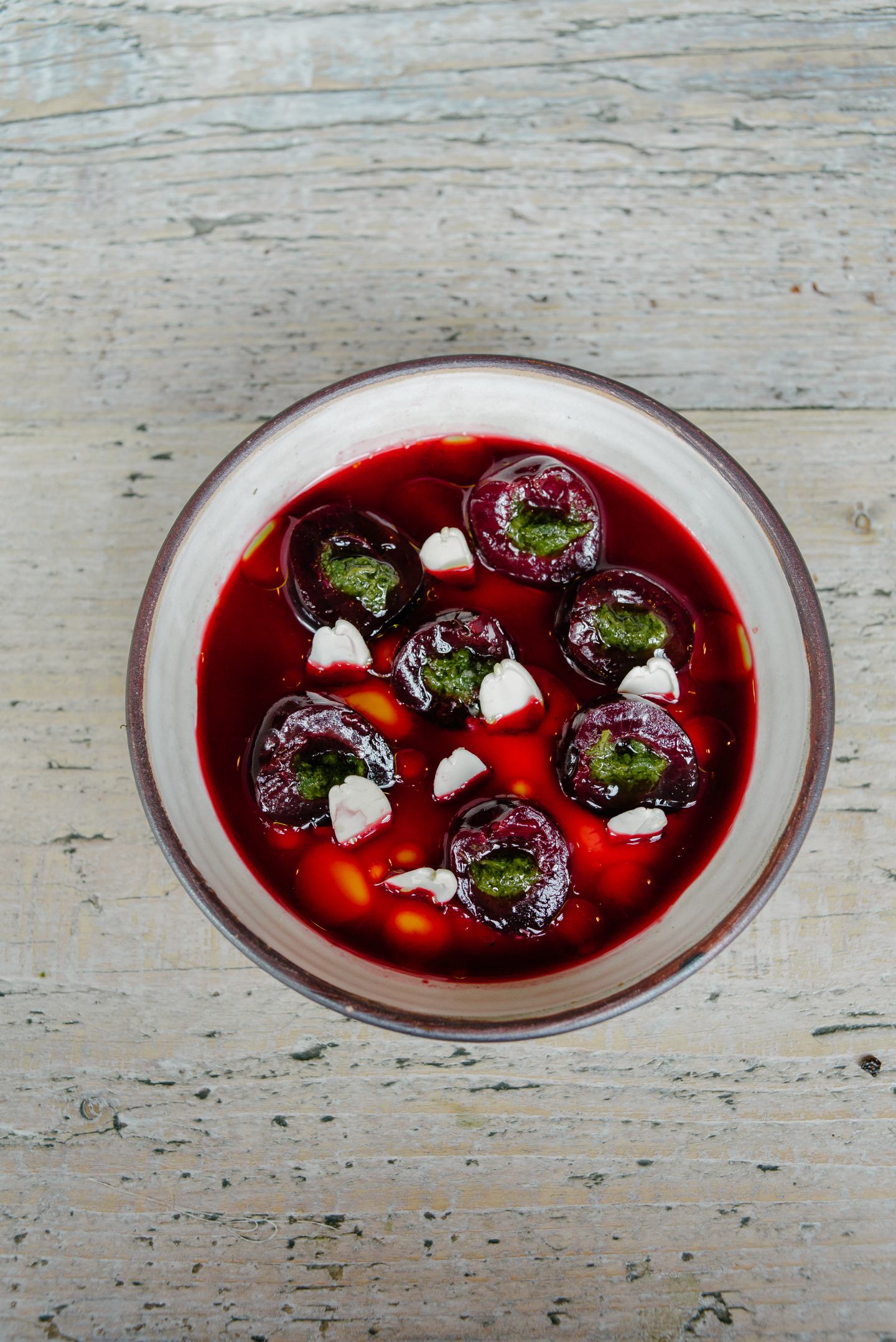 Perilla's (amazing) set buttermilk with strawberries and mulberries, with grilled over lemon verbena.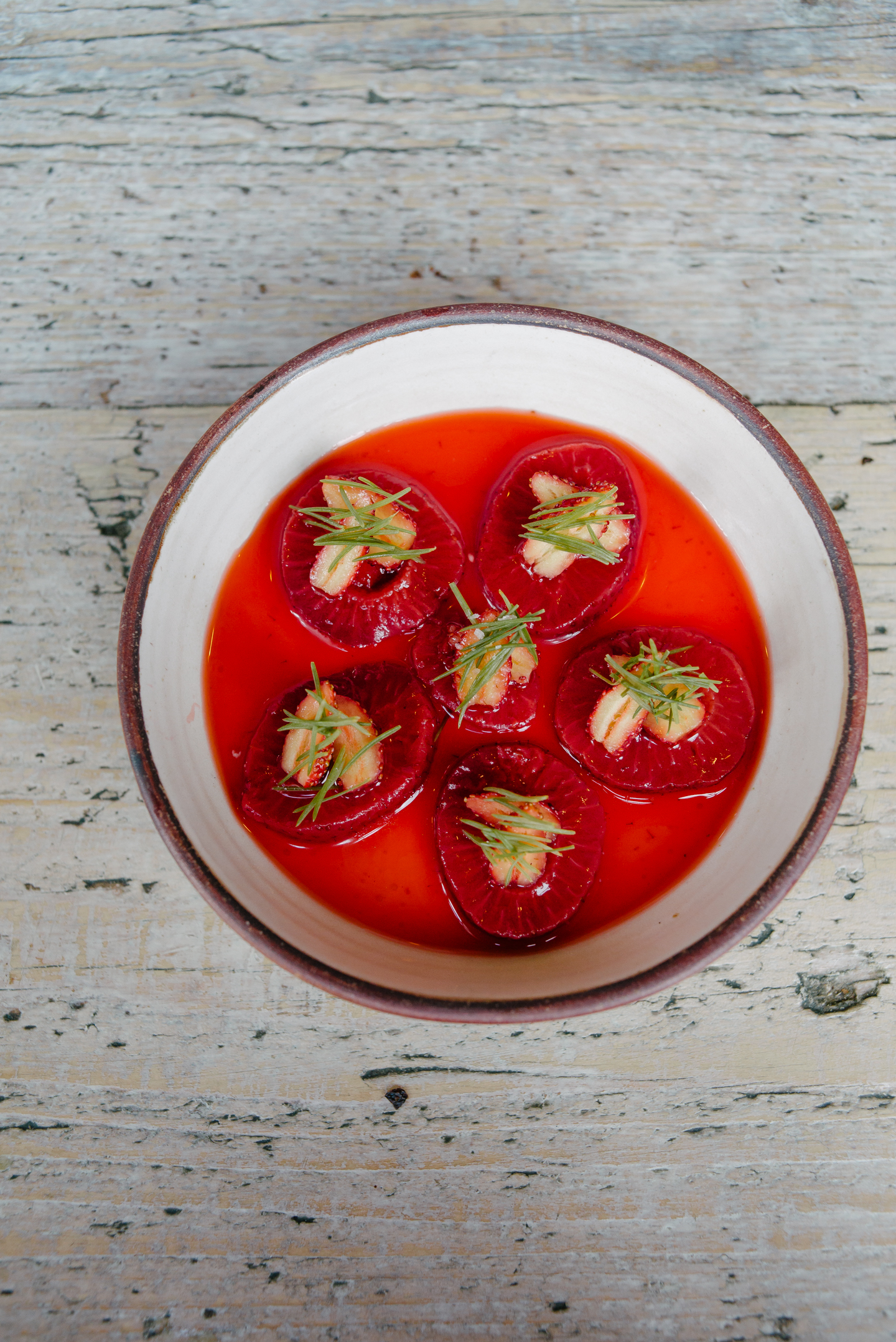 7. Restaurant Cowarth Park, Ascot
Exmoor caviar tart, cornish crab, yuzu, cucumber and creme fraiche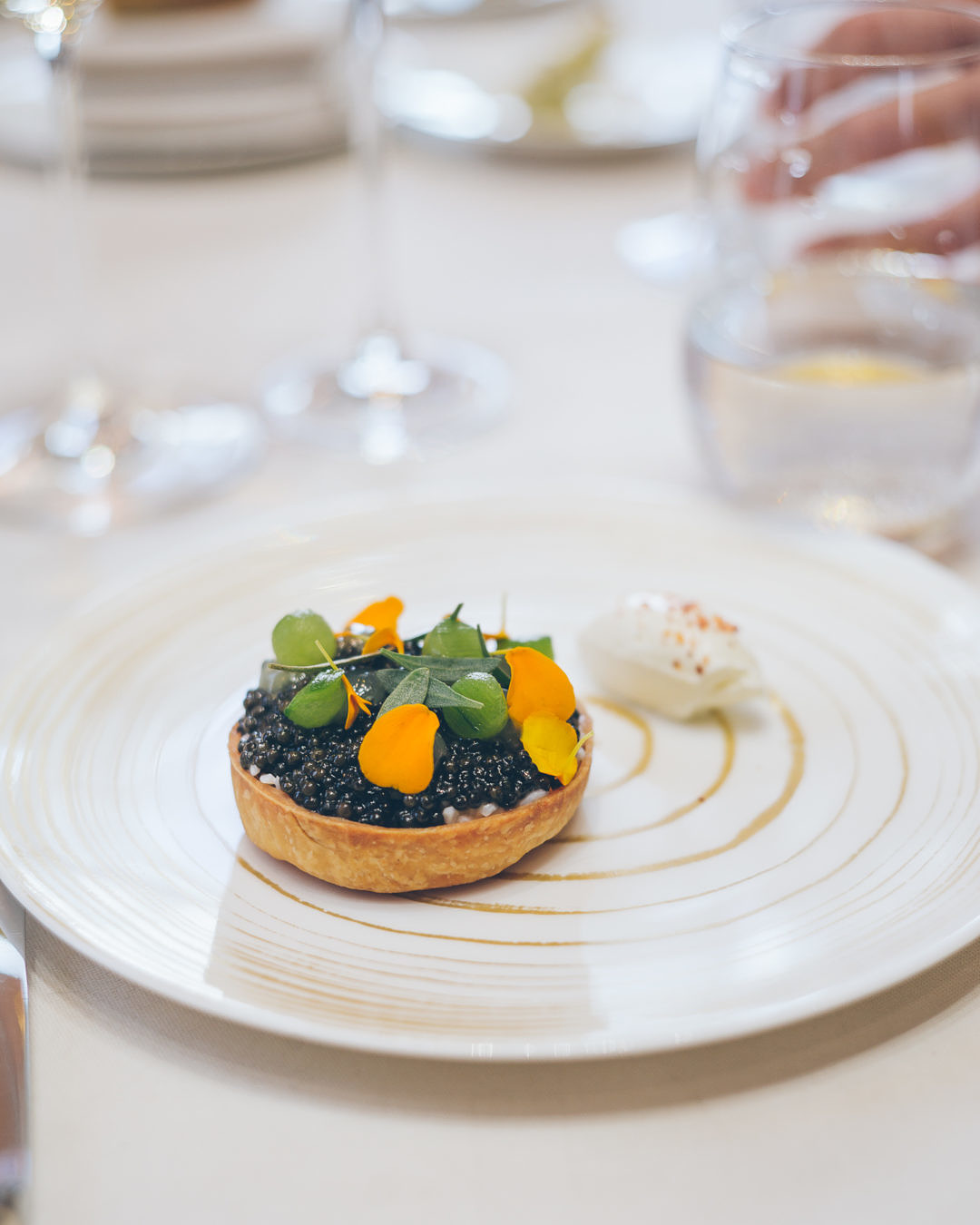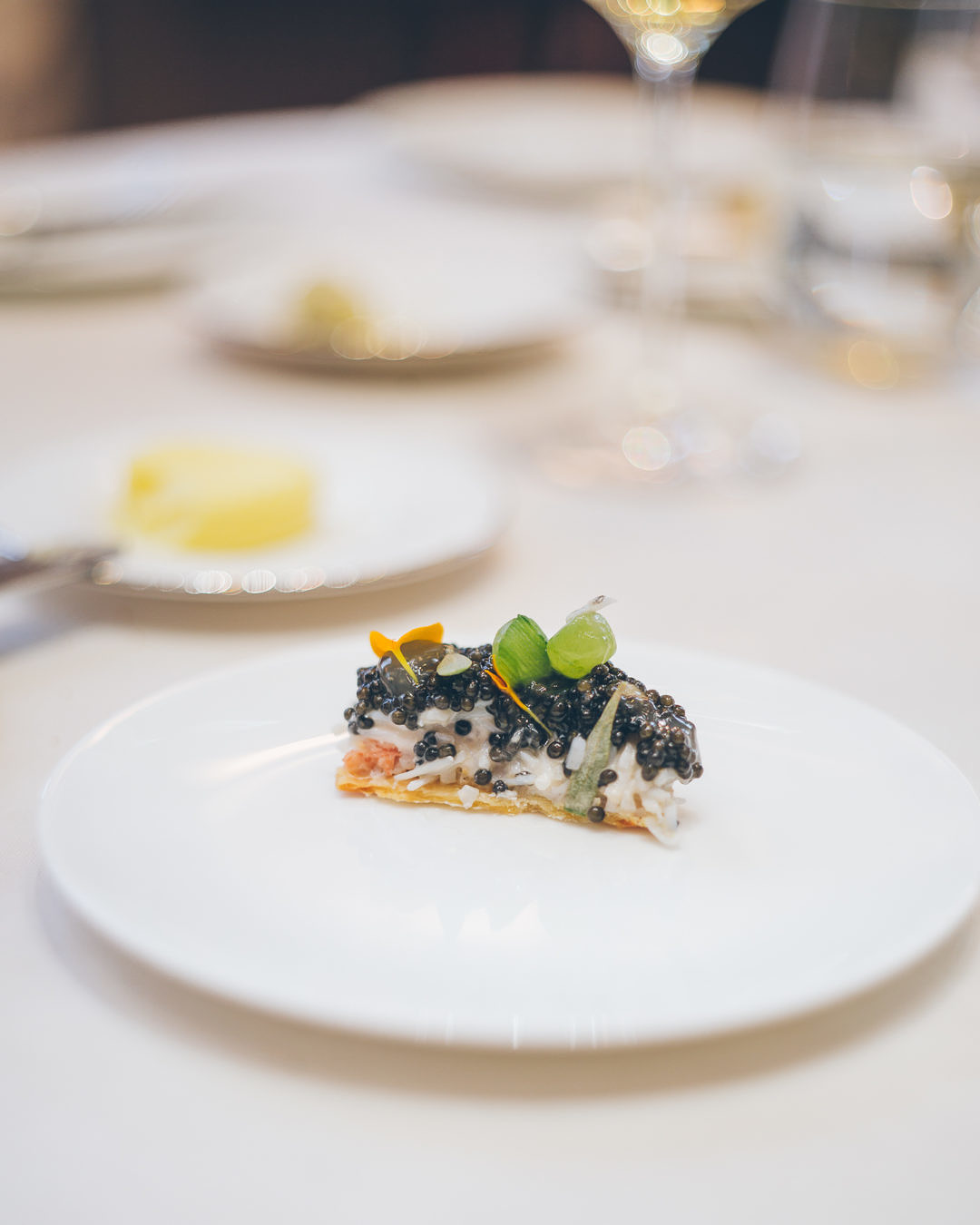 Creme fraiche, caramelised almond, granny smith, calvados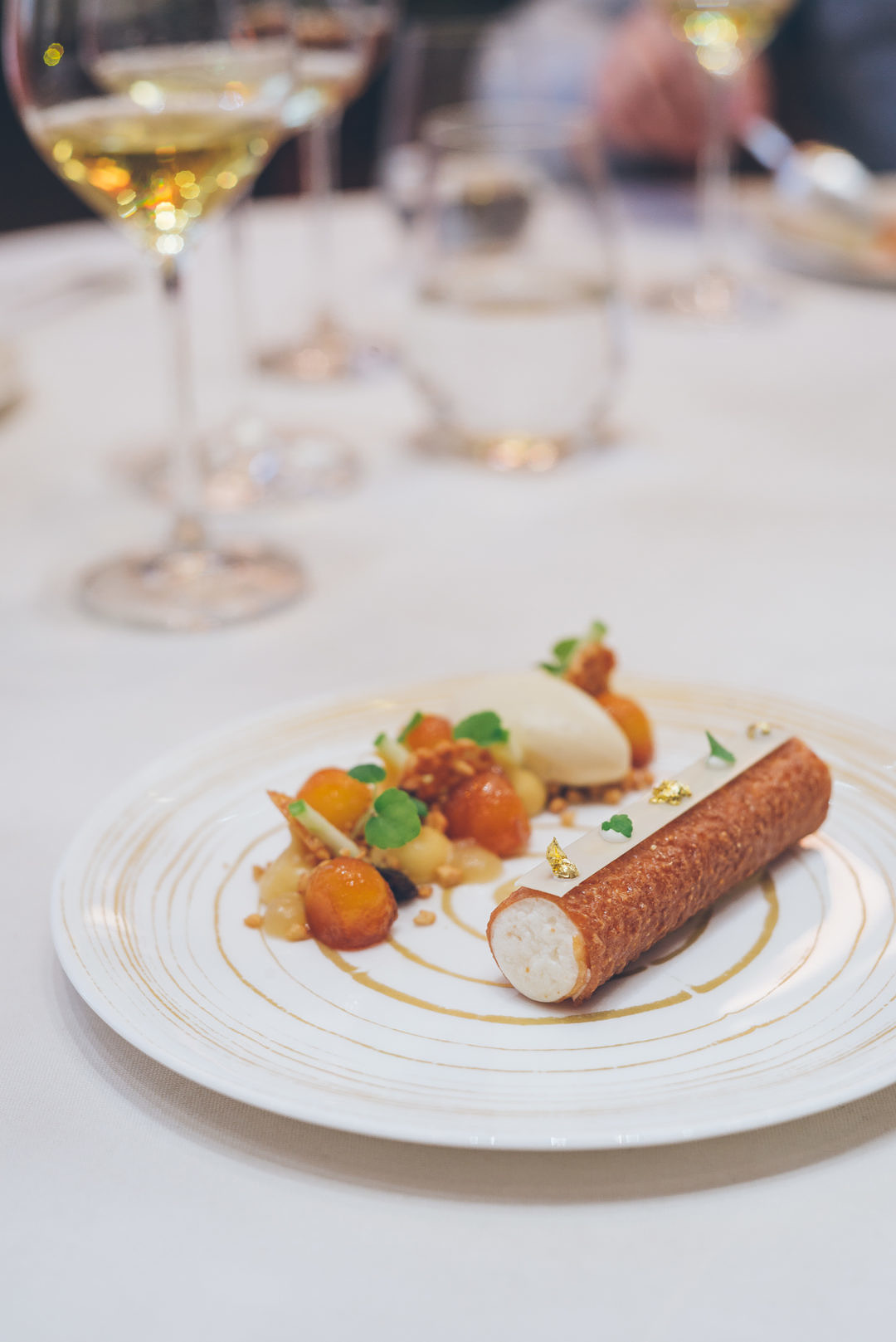 Crab royale, steamed Colchester, crab doughnut and consommé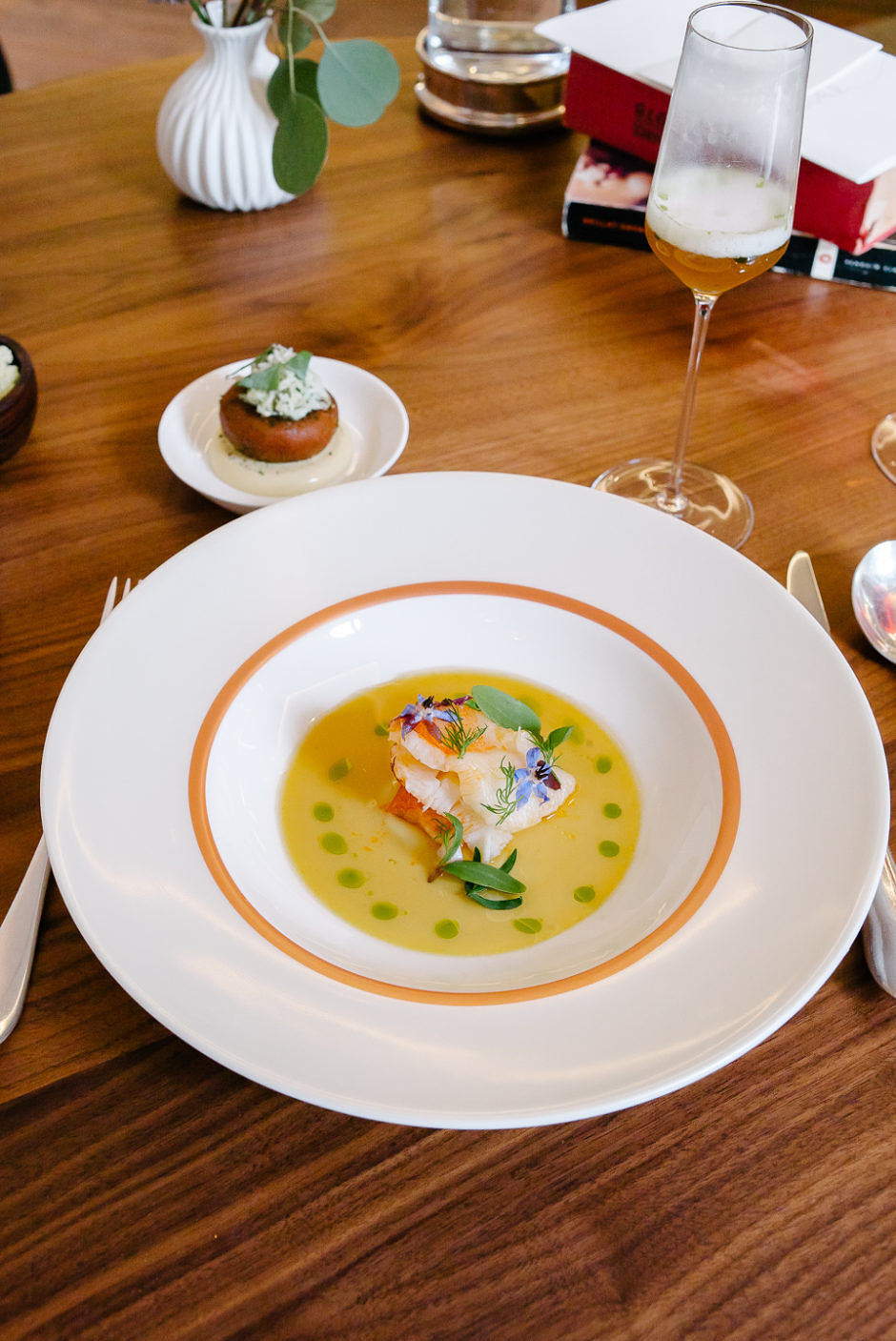 Pear and verbena, poire Williams sorbet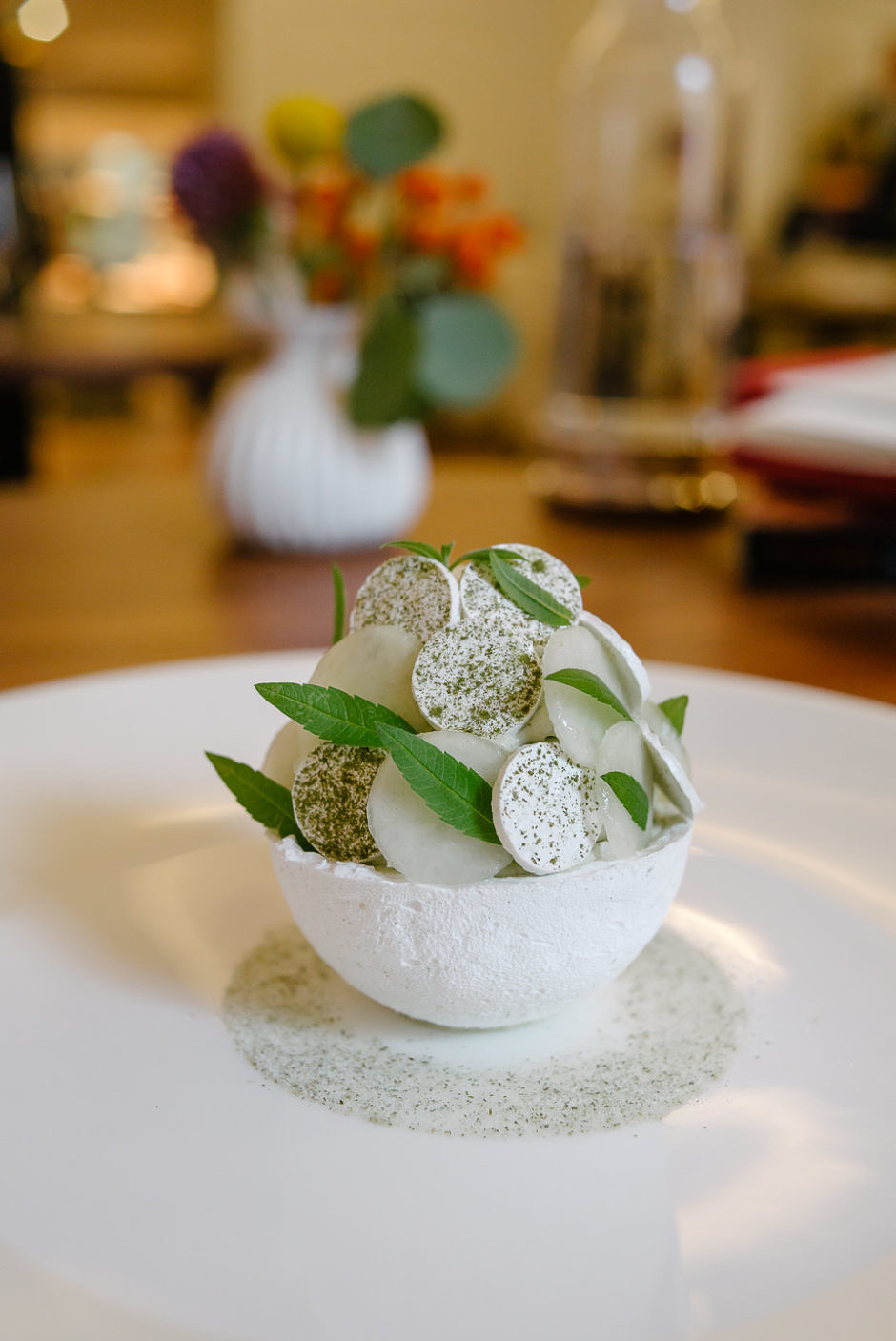 Dorset Crab, mint, cauliflower, granny smith apple, curry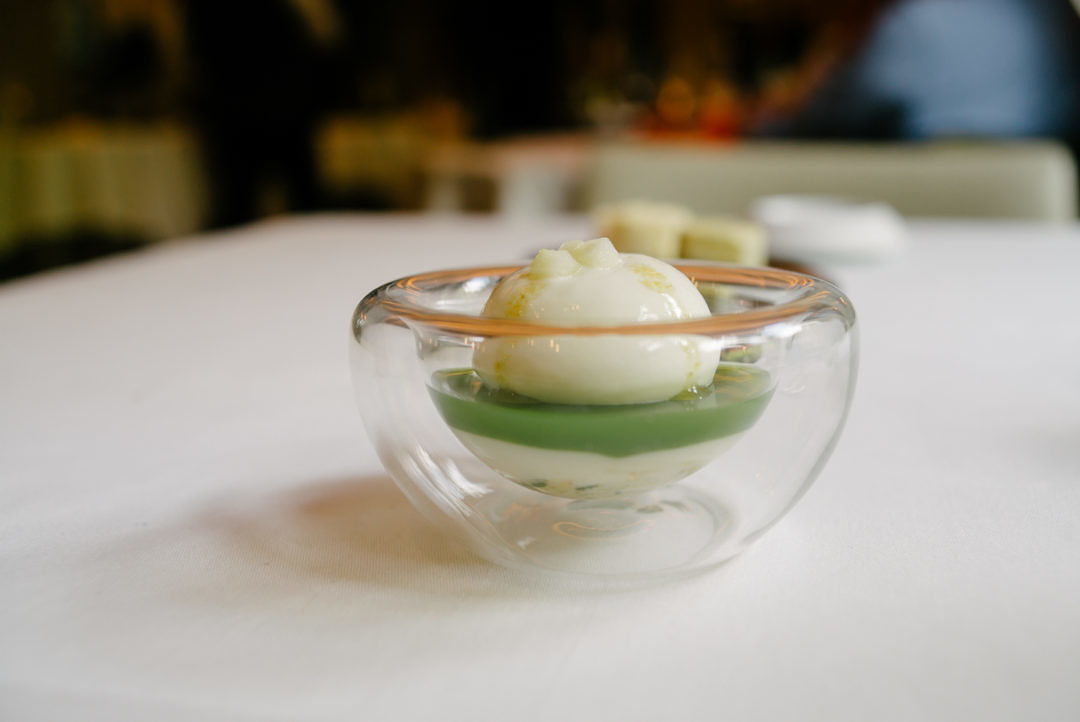 Carabineros Prawn, 2 ways, stacked plates
1st way: Cooked over charcoal, served with yuzushu and almond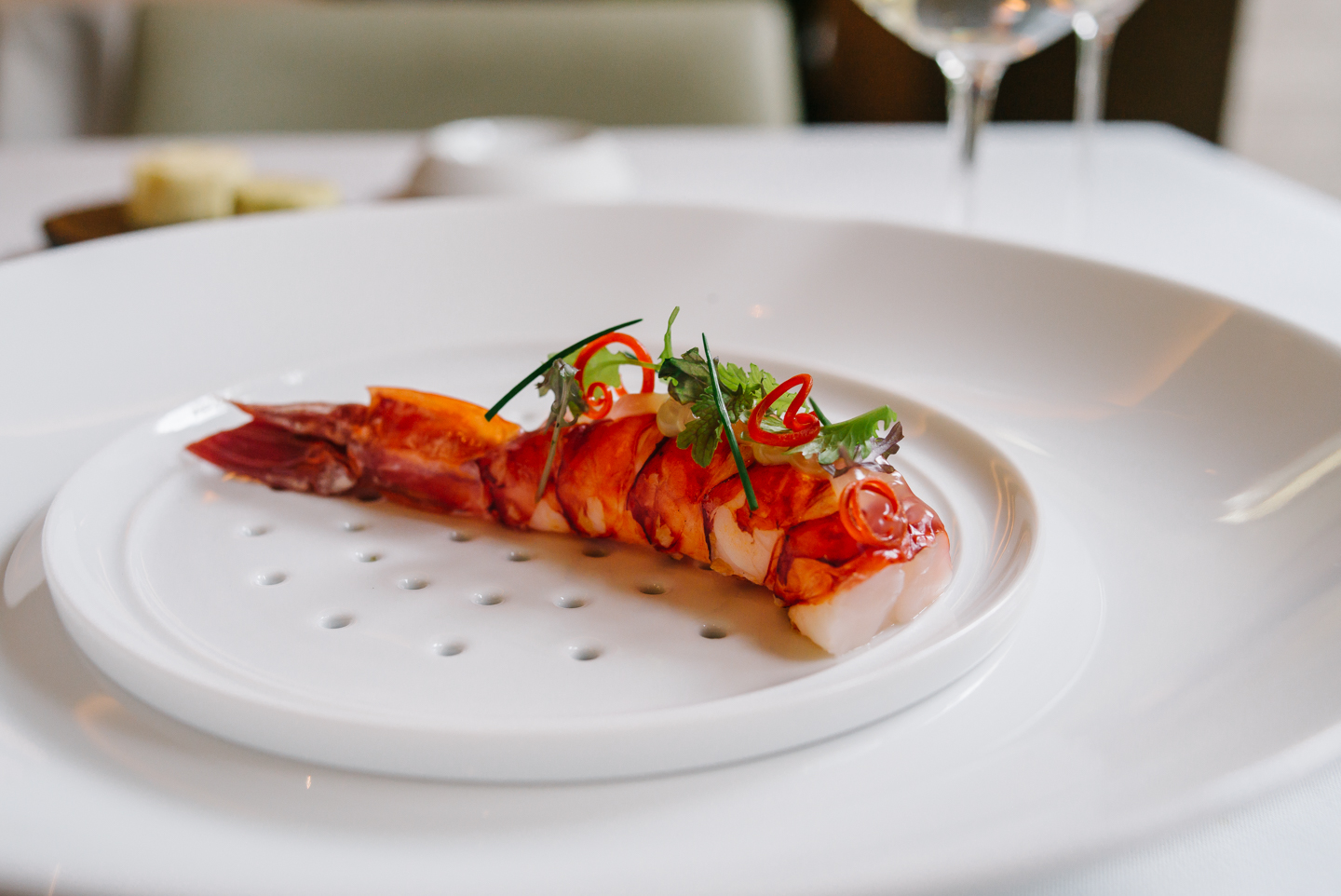 2nd way: Carpaccio with cucumber, radish and black olive puree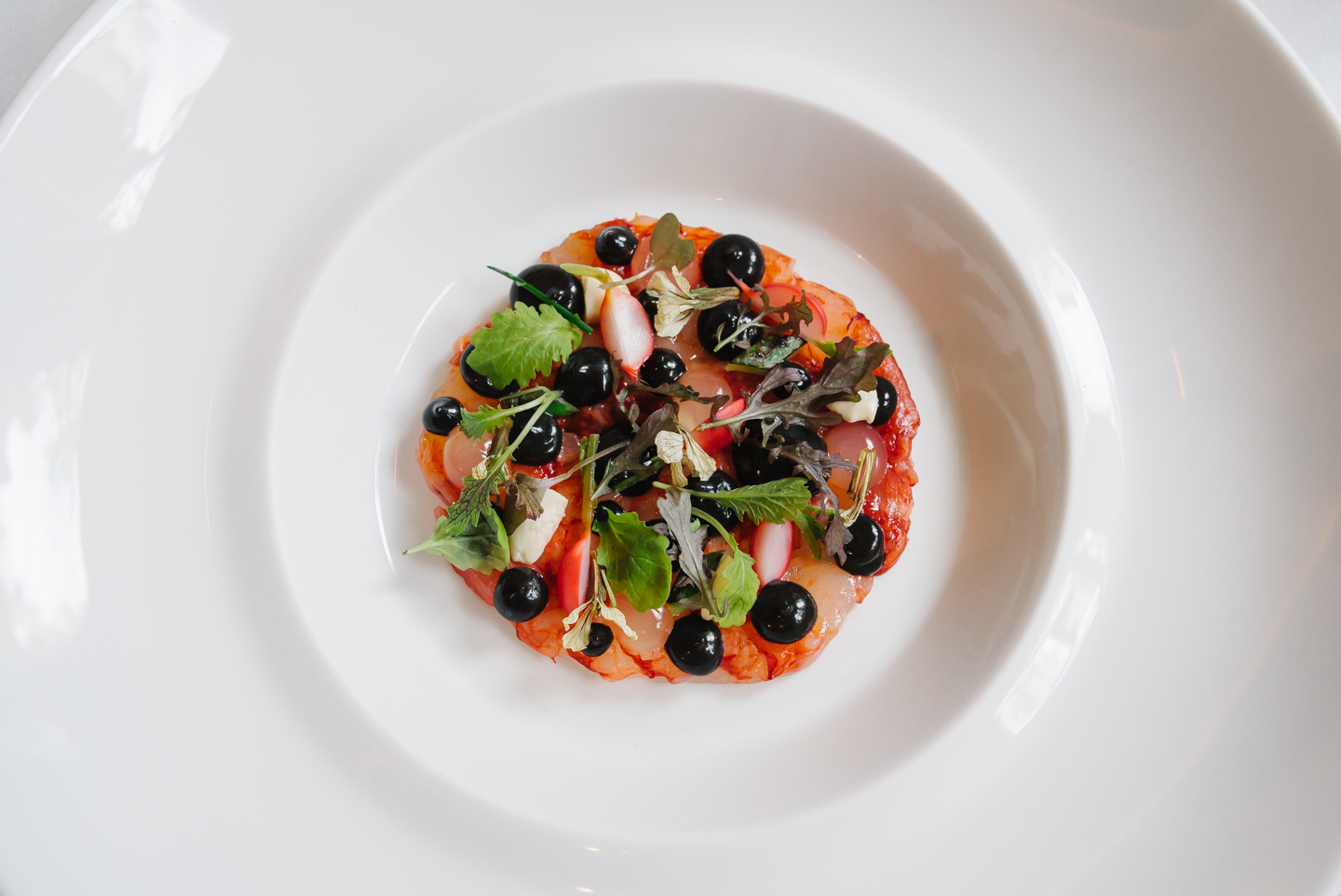 Abalone, mooli, seaweed, dashi (link)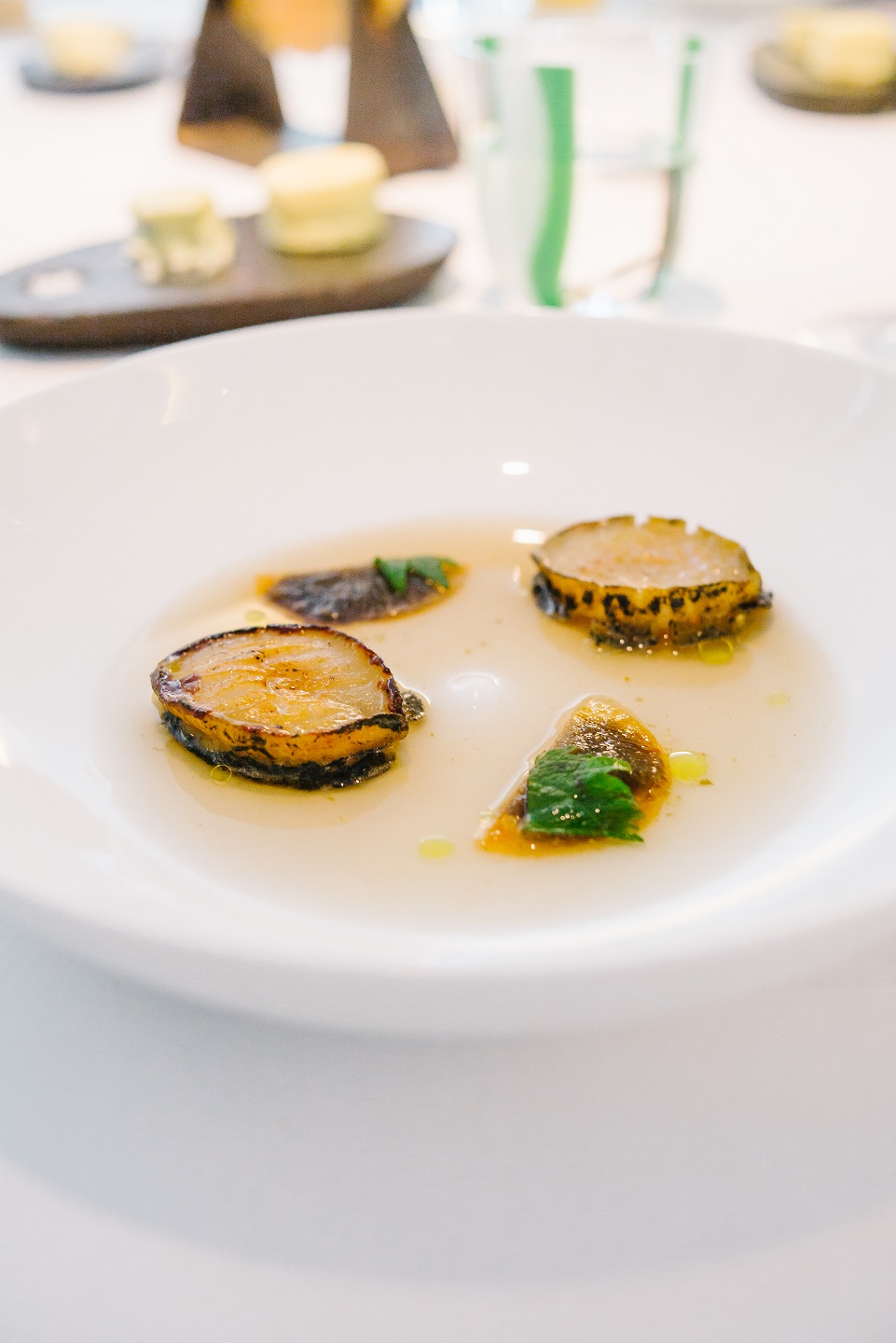 Veal, ossietra imperial caviar, hispi and dulce (link)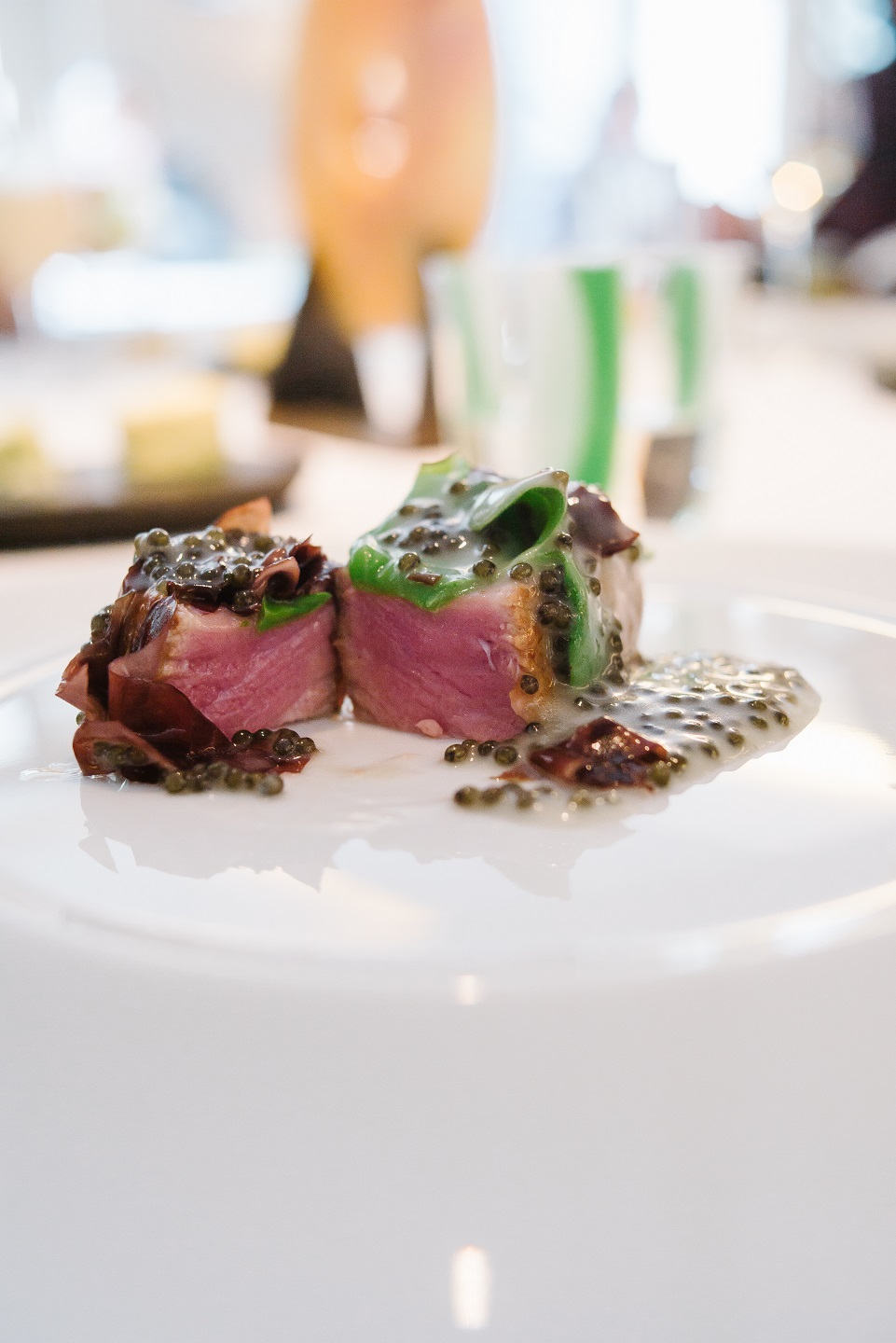 Native Lobster poached in ox-ed 2005 Leflaive Batard-Montrachet. With coral sauce, Italian peas, grapefruit and endive (link)
drank with a bottle of 1995 DRC Richebourg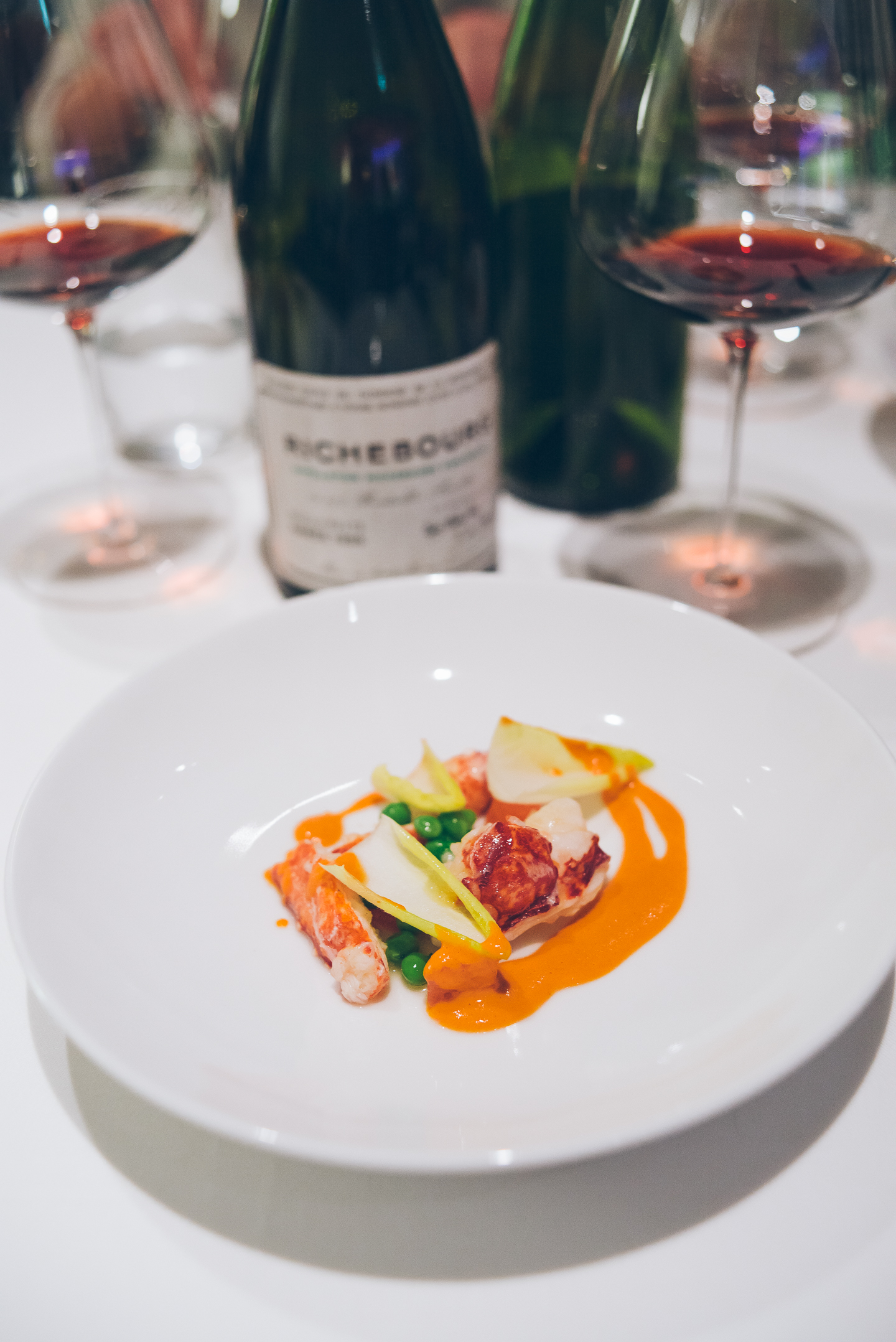 Slow cooked turbot, cuttlefish, smoked linzer potatoes, courgette with flower and Bouillabaisse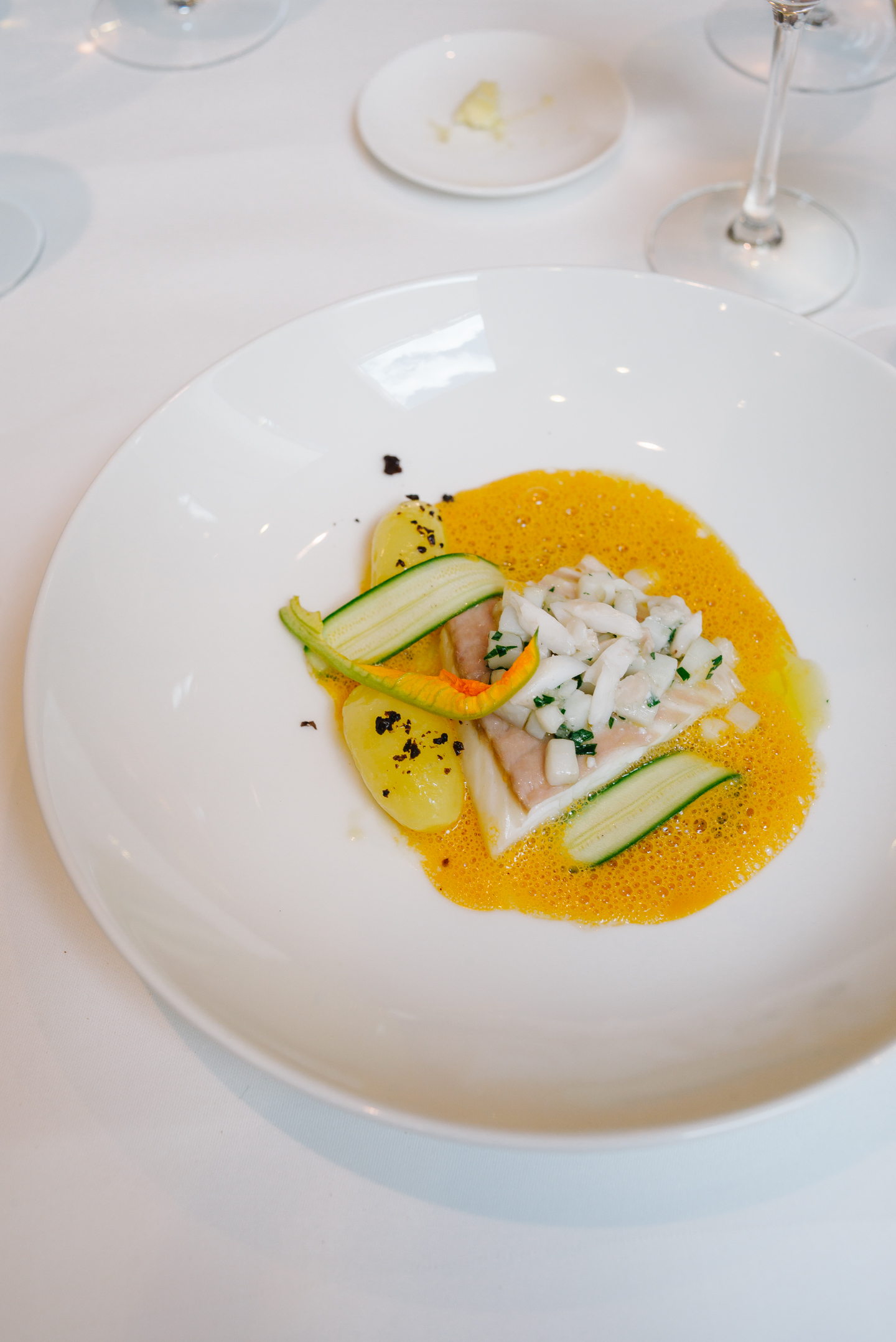 Yorkshire Mallard, white beetroot, charred endive, quince puree, game sausage and toast with foie and offal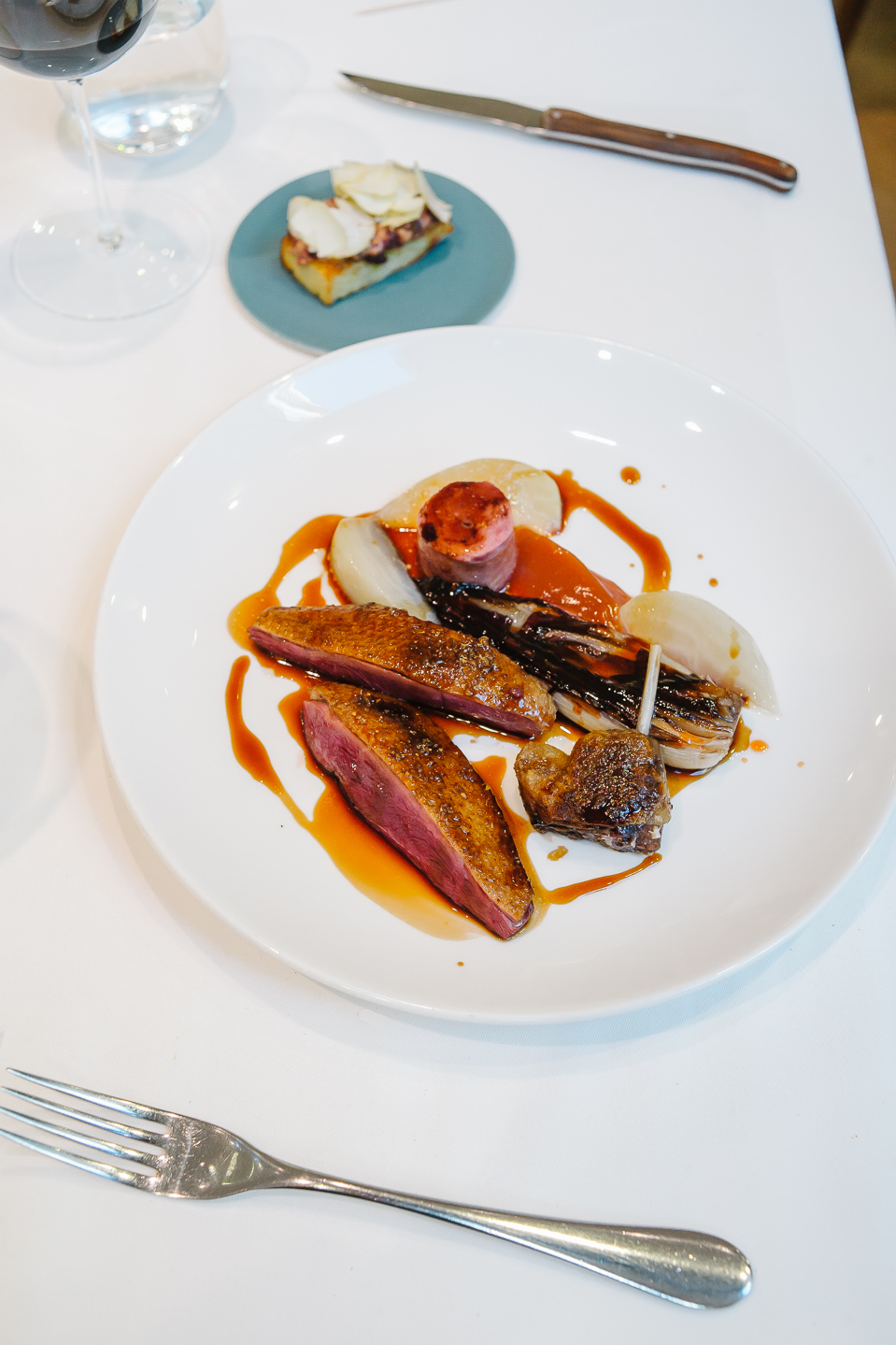 Game Pithivier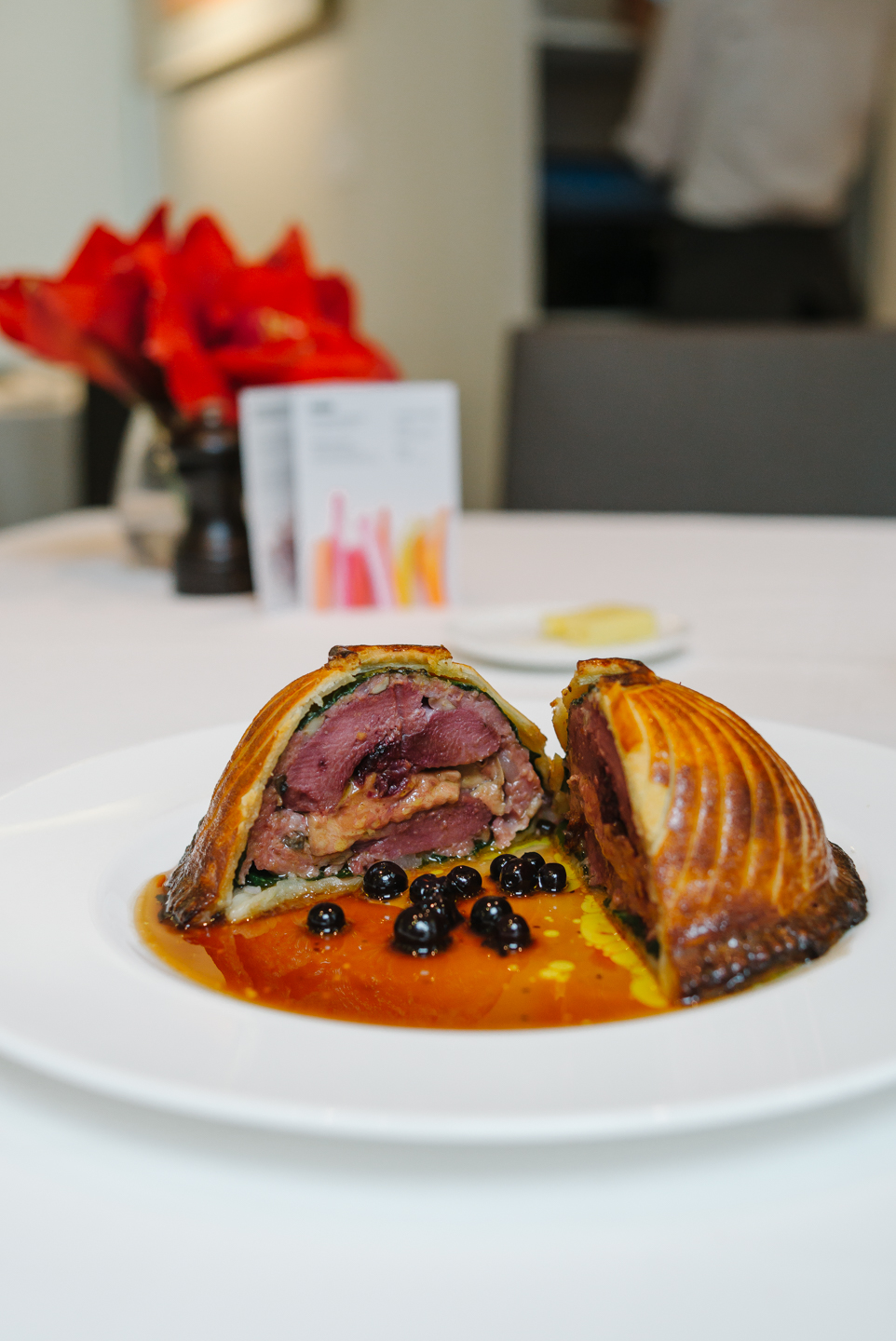 Millefeuille with apricot and chamomile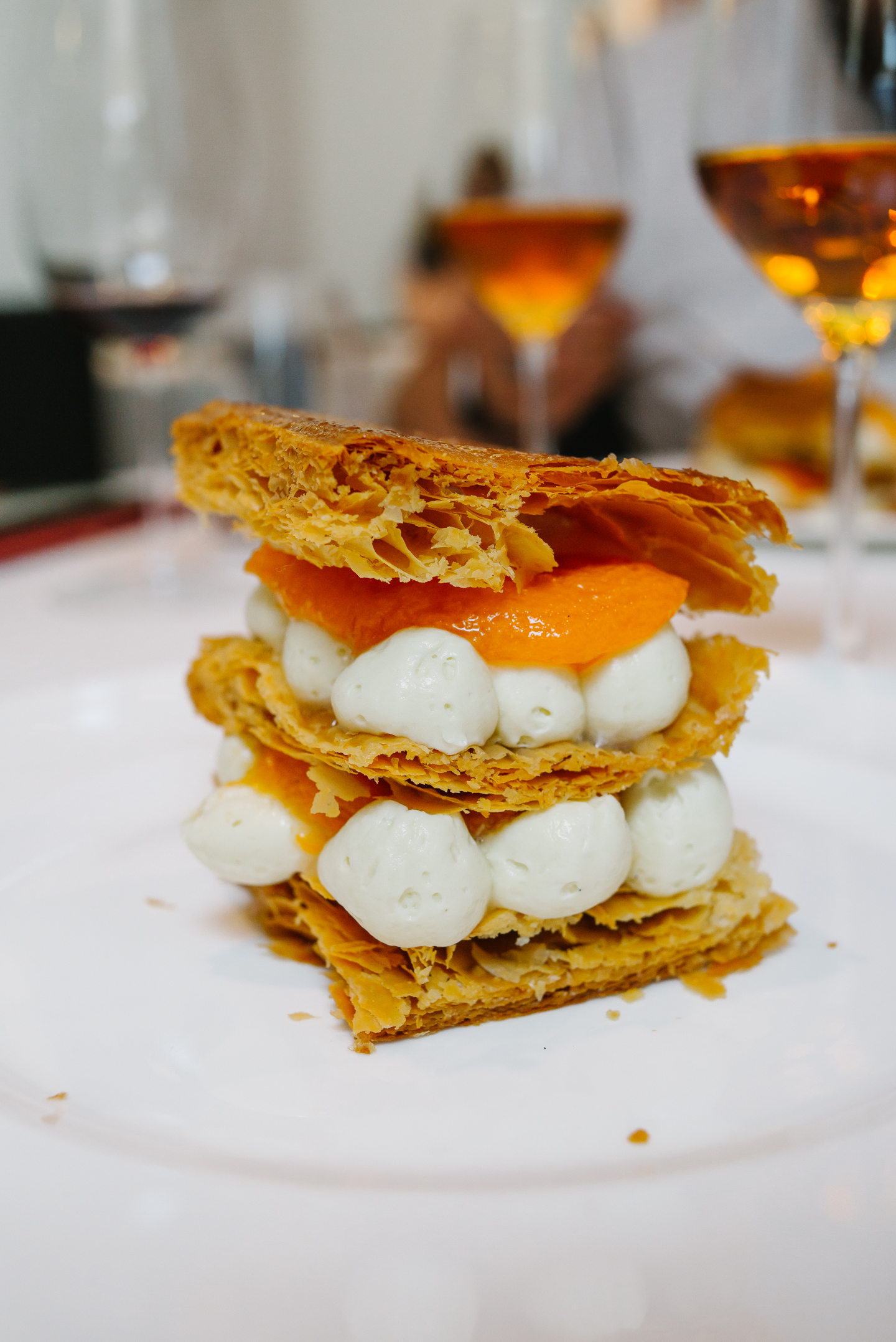 3. Angler
Cornish turbot, line caught squid tagliatelle , Japanese mushrooms, bonito dashi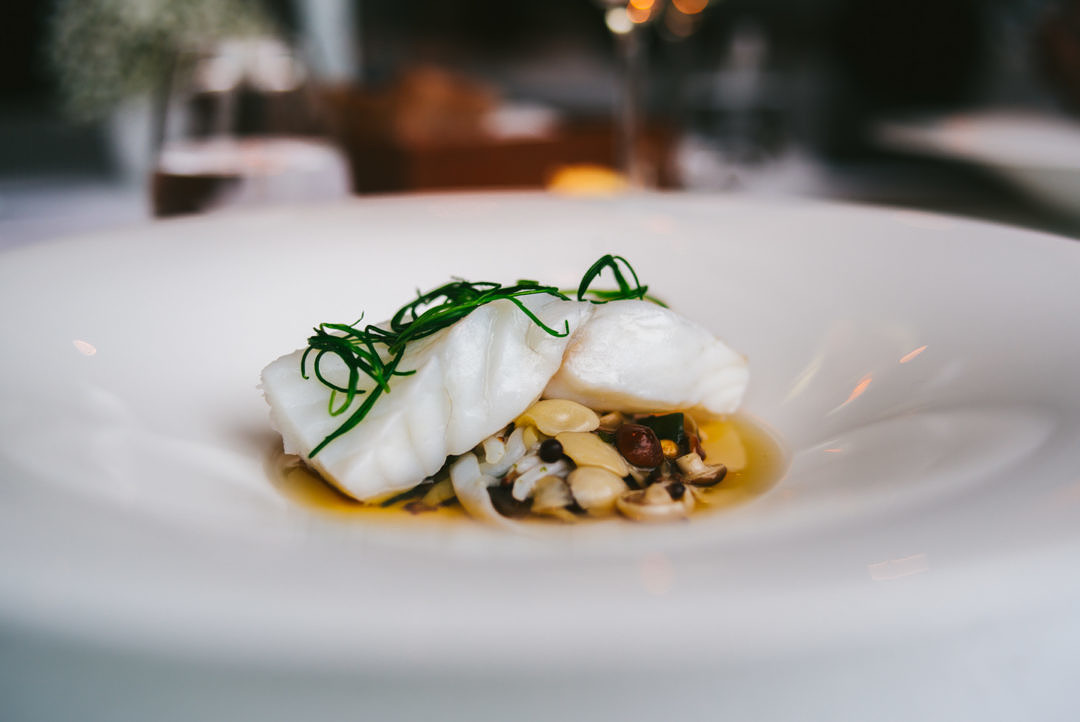 Roast wild seabass, cuttlefish, roscoff onions, ceps and ceps puree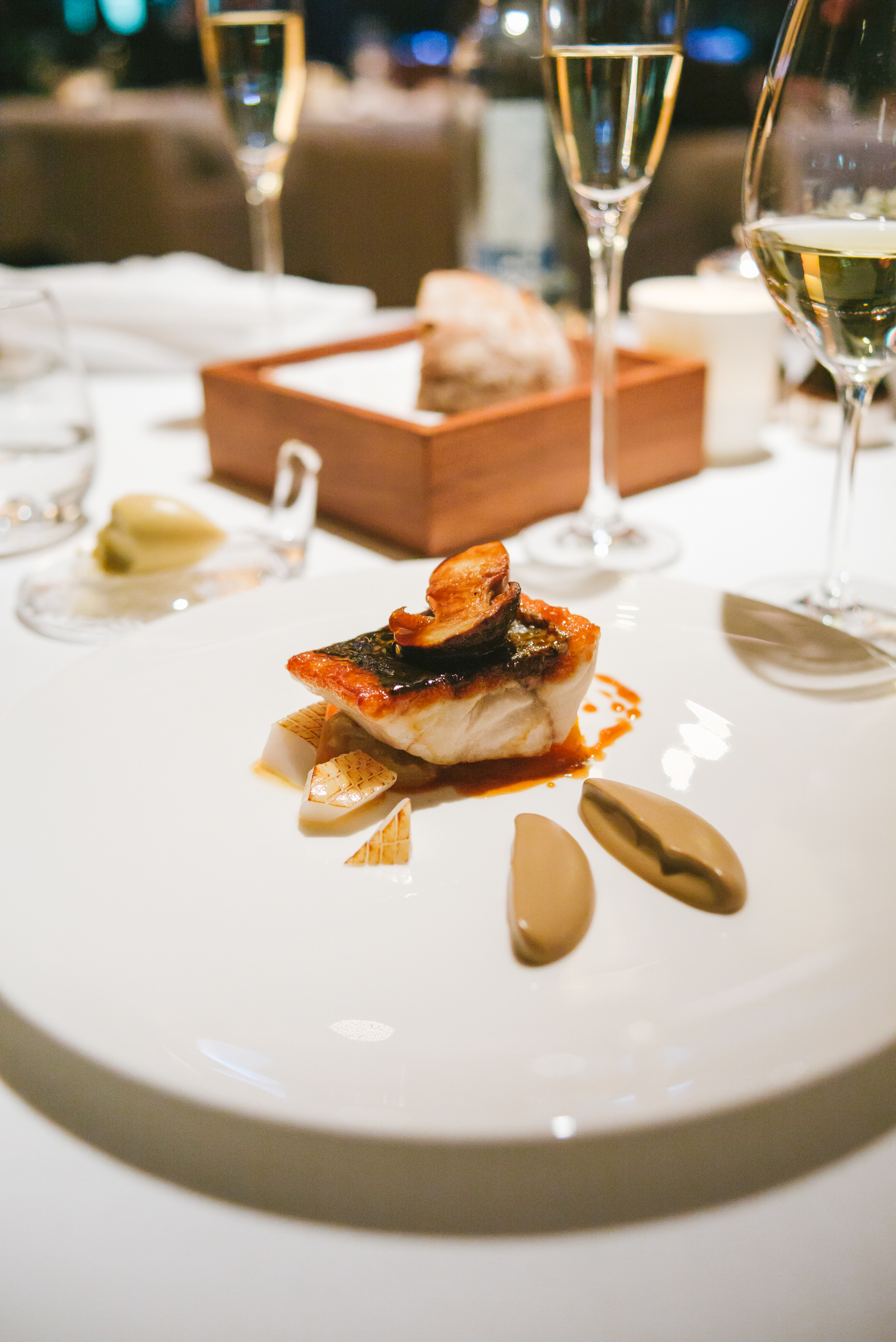 Apricot souffle with chamomile ice cream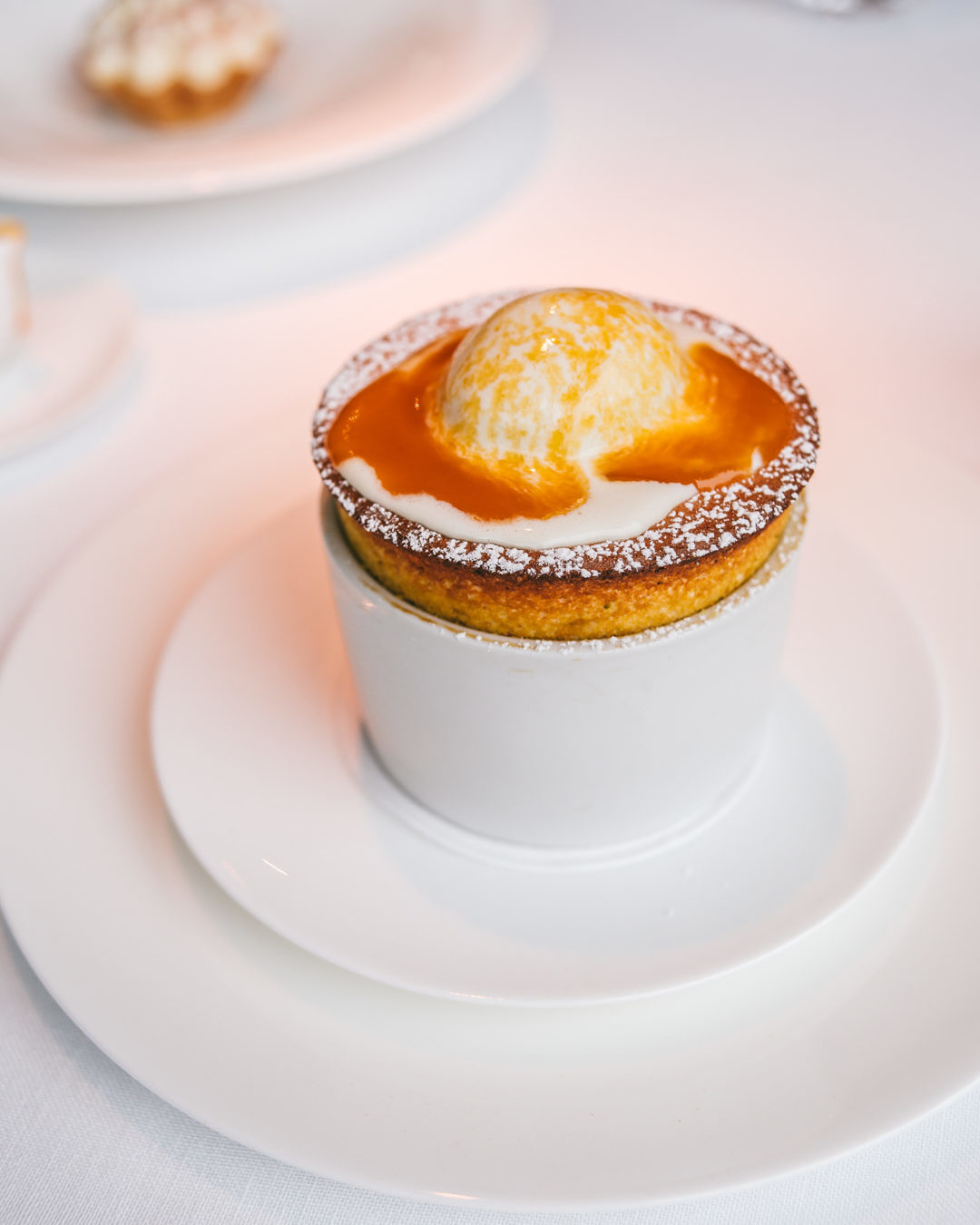 Carpaccio of langoustines with caviar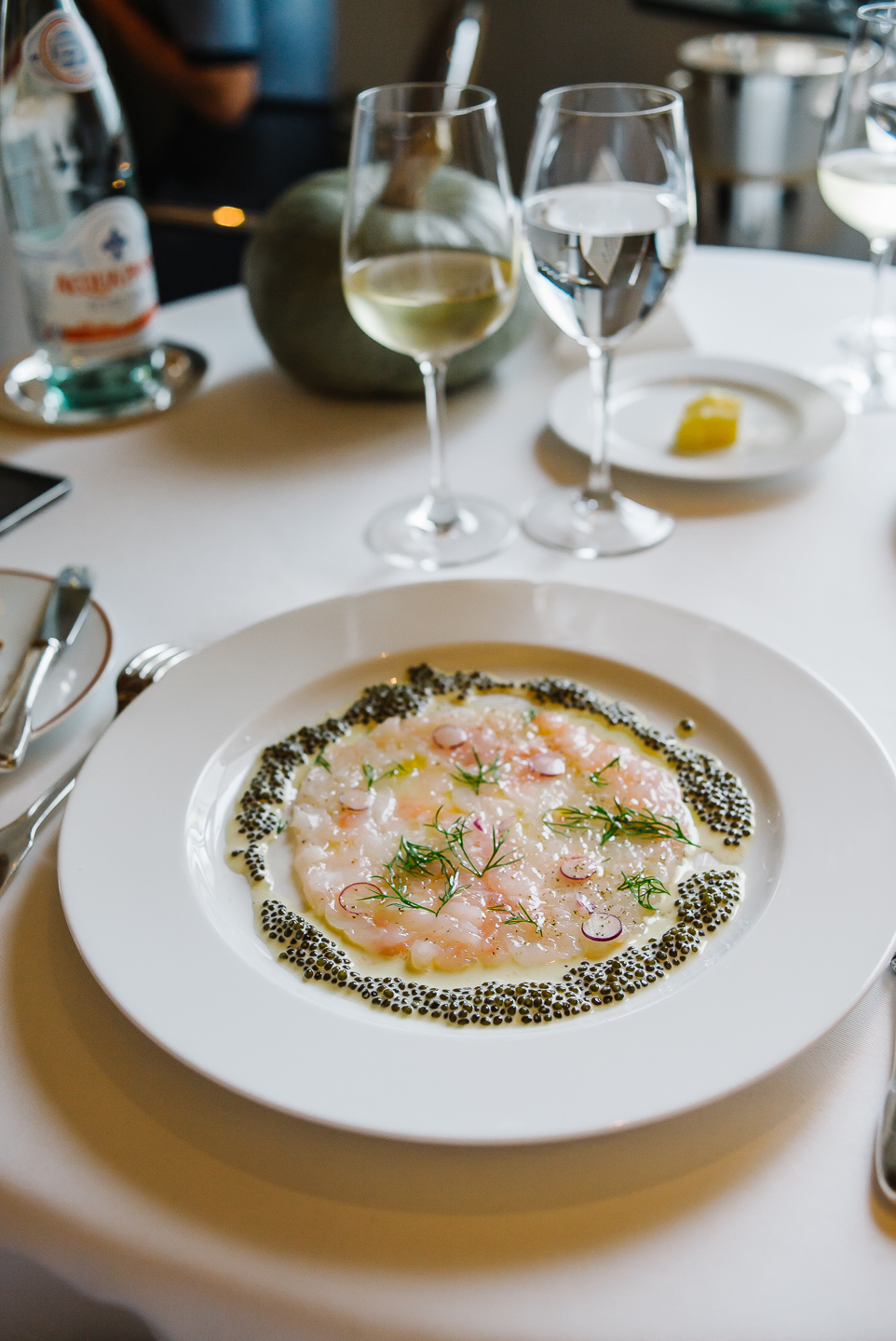 Roast leg of Mont St Michel Lamb, oyster emulsion, grand cru vegetables, and potato puree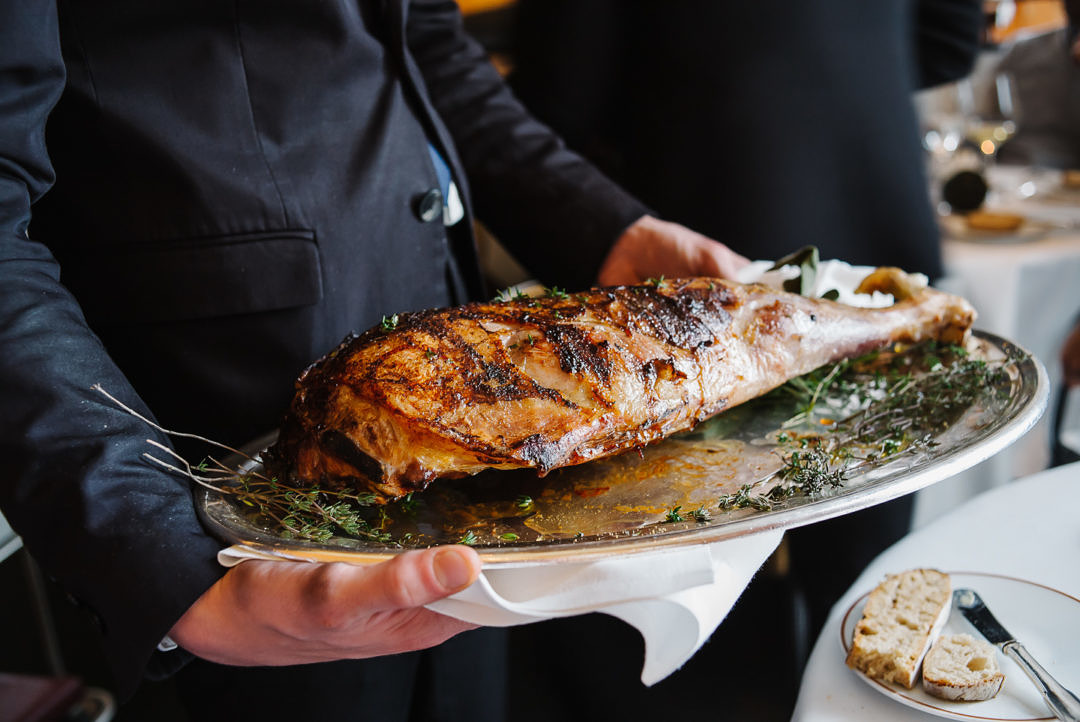 1. The Ledbury
Roast scallop, blood orange, pine nuts and broccoli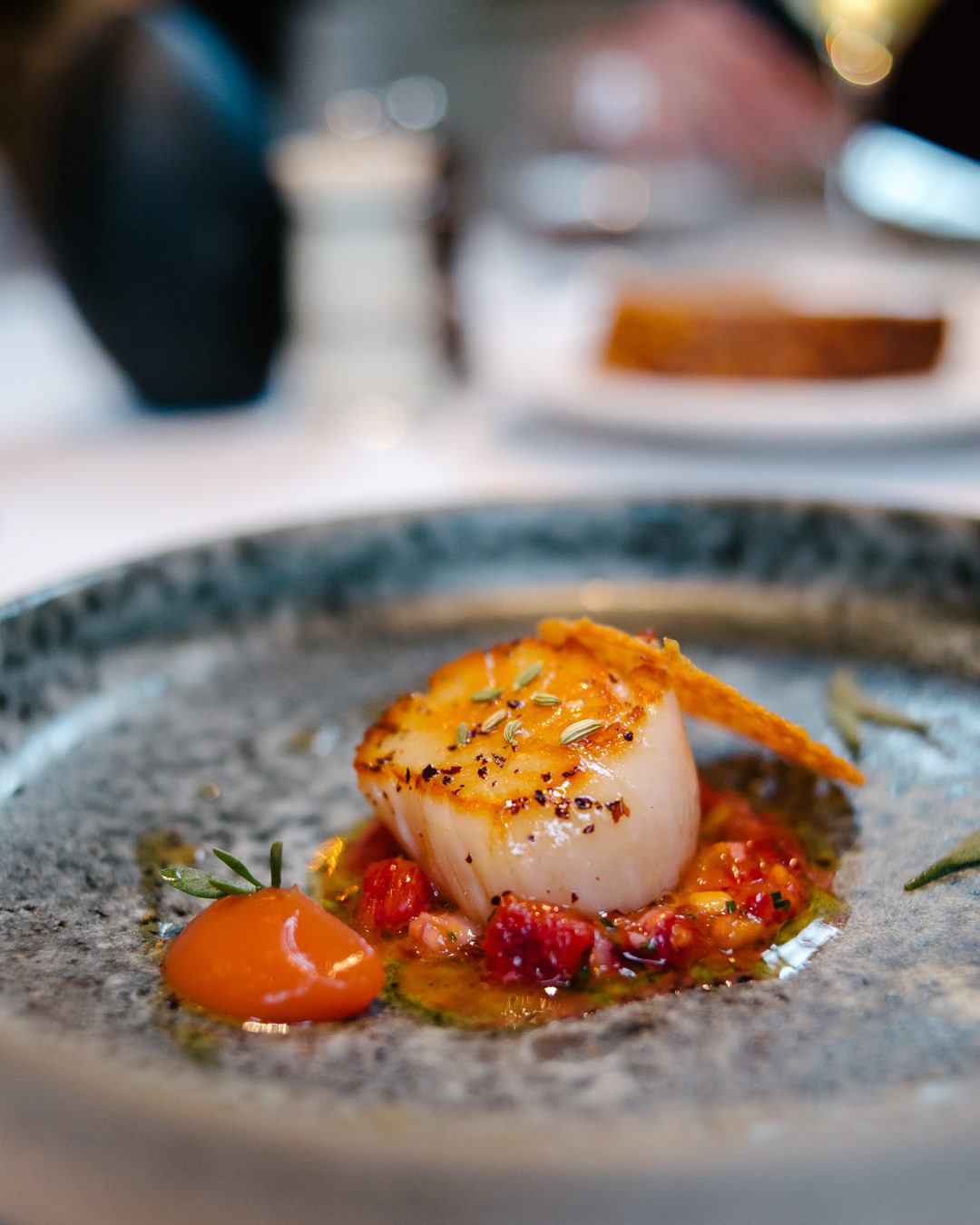 Steamed cod perfectly timed, moist, glimmering and delicately flaky. Topped with skin-on and gelatinous hake jowl, served with purple artichoke, anchovy and green olive.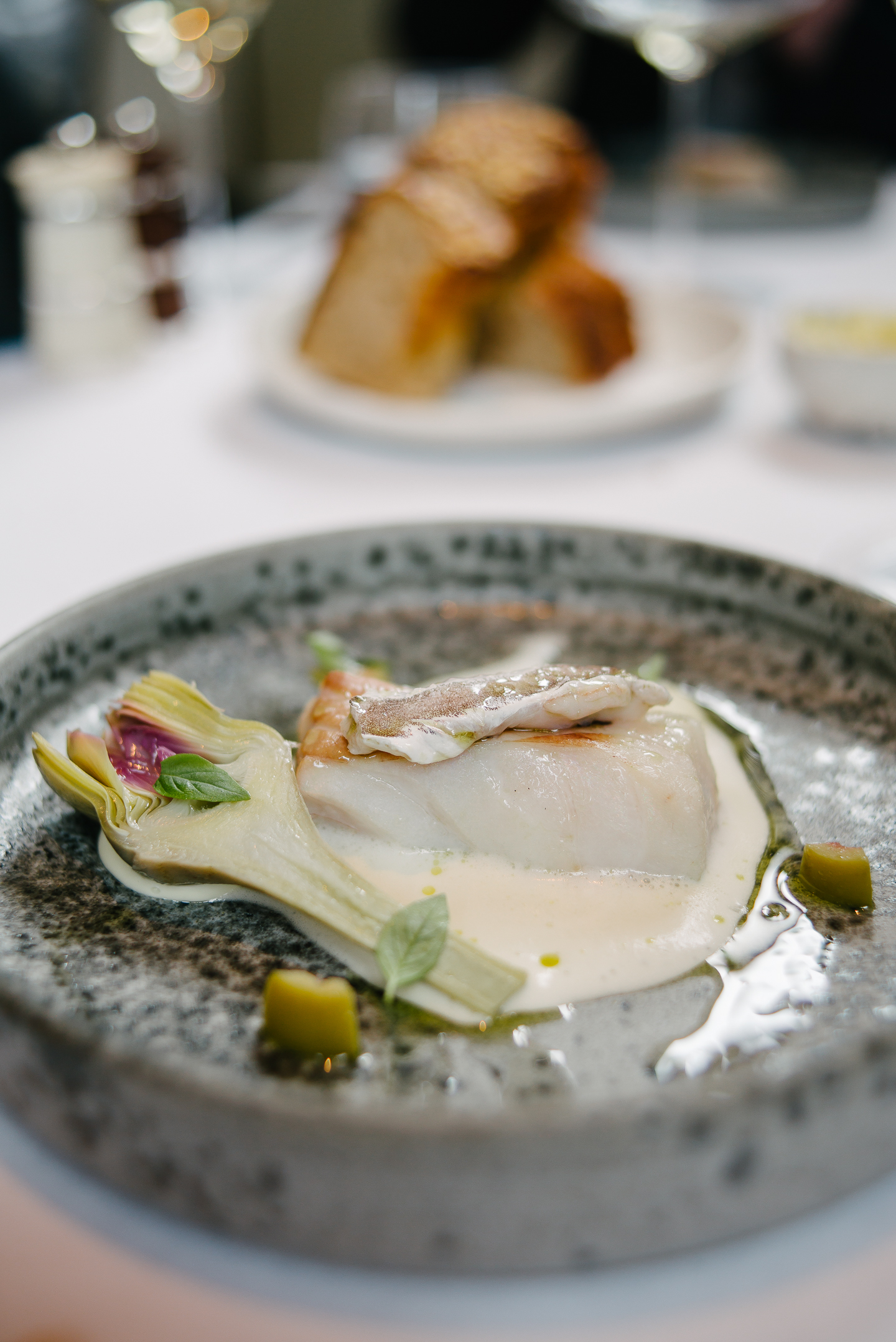 Middlewhite suckling pig rack, temple, belly, crackling. With hen of the woods, potato emulsion, charred onion.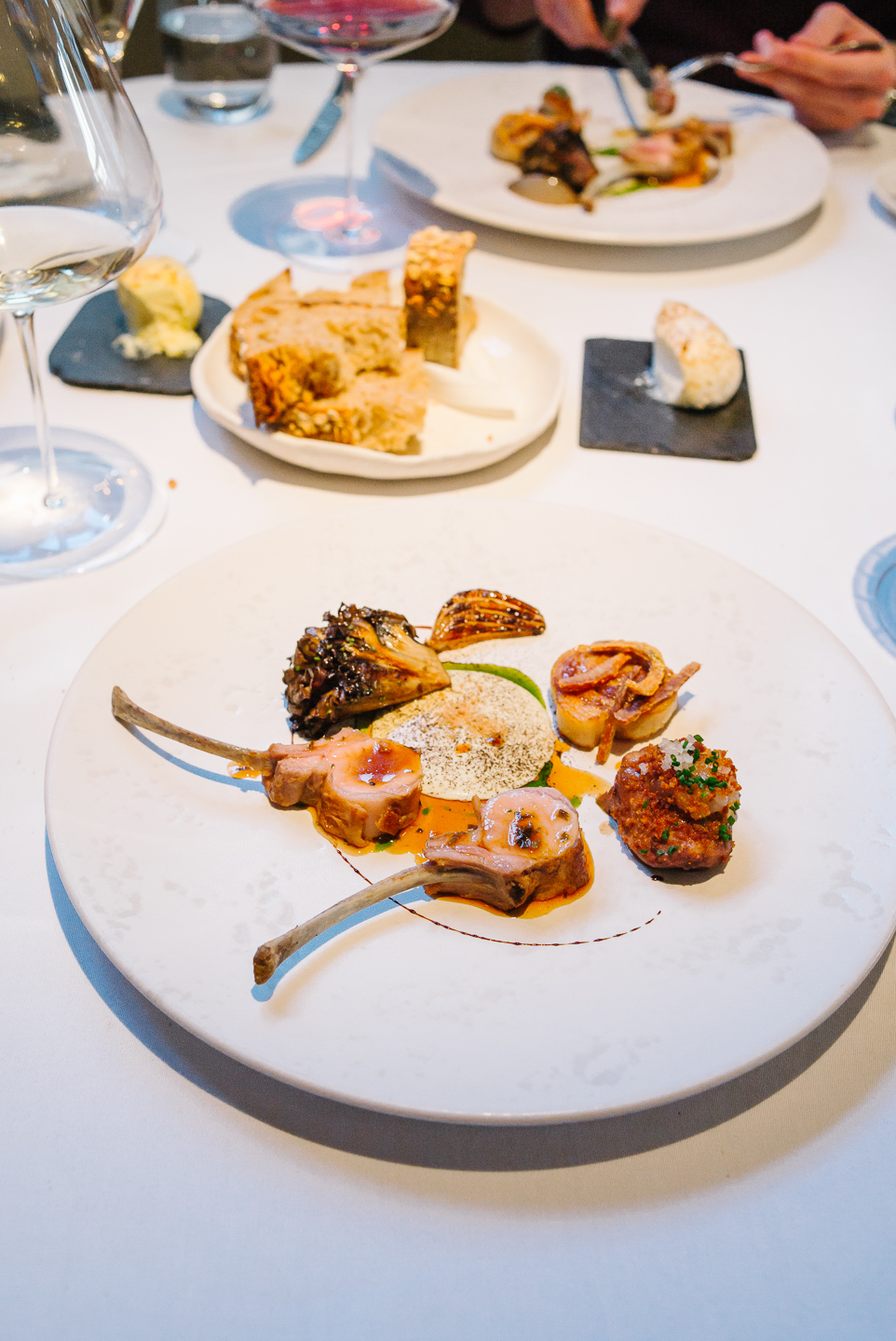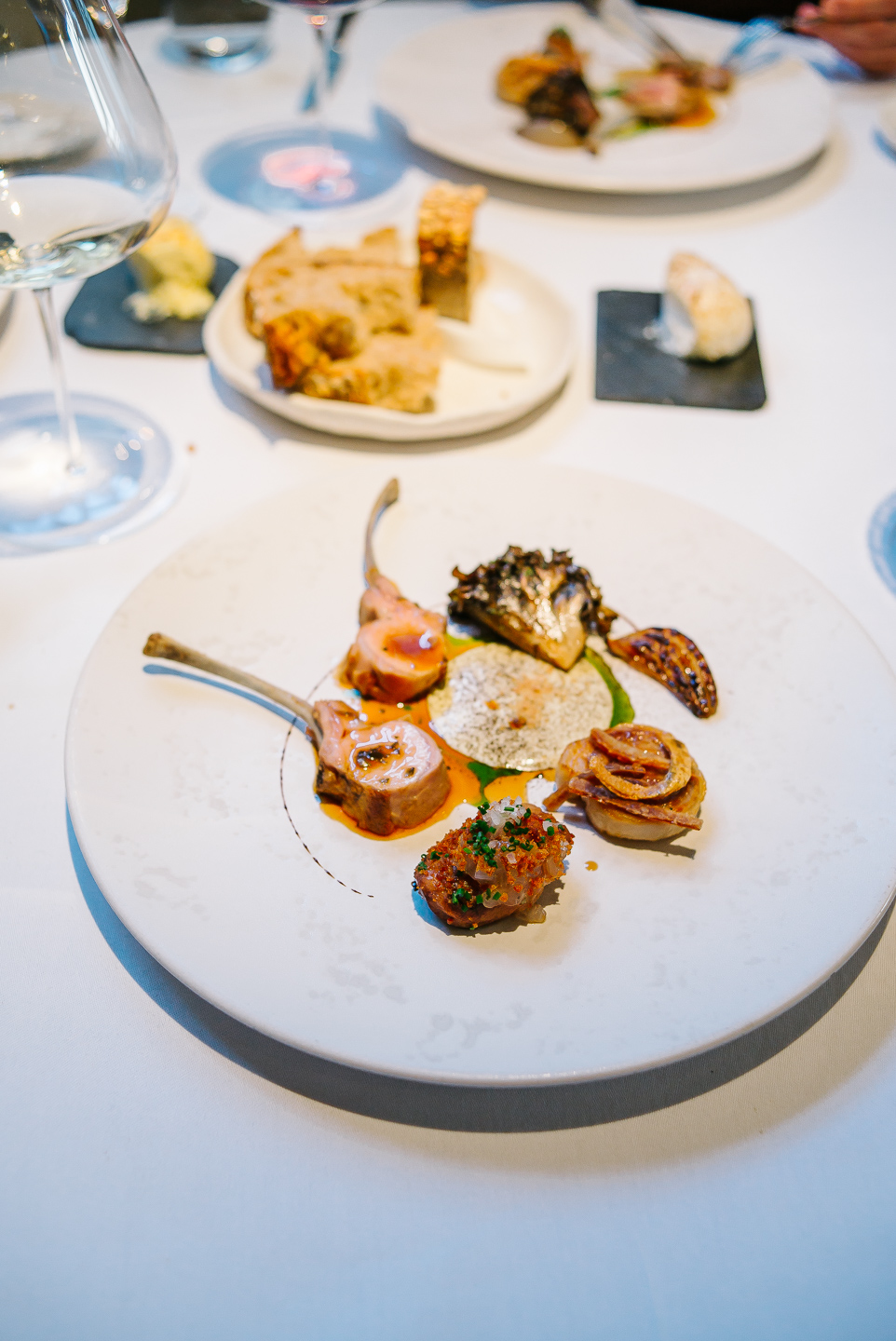 Best suckling pork dish I've ever had. No question (Hedone included).
Pyrenean Milk-fed Lamb shoulder slow cooked overnight in miso, pulled, rolled, morels cooked in earl grey, luxurious puree of jersey royal, celery, wild garlic, gorgeous…..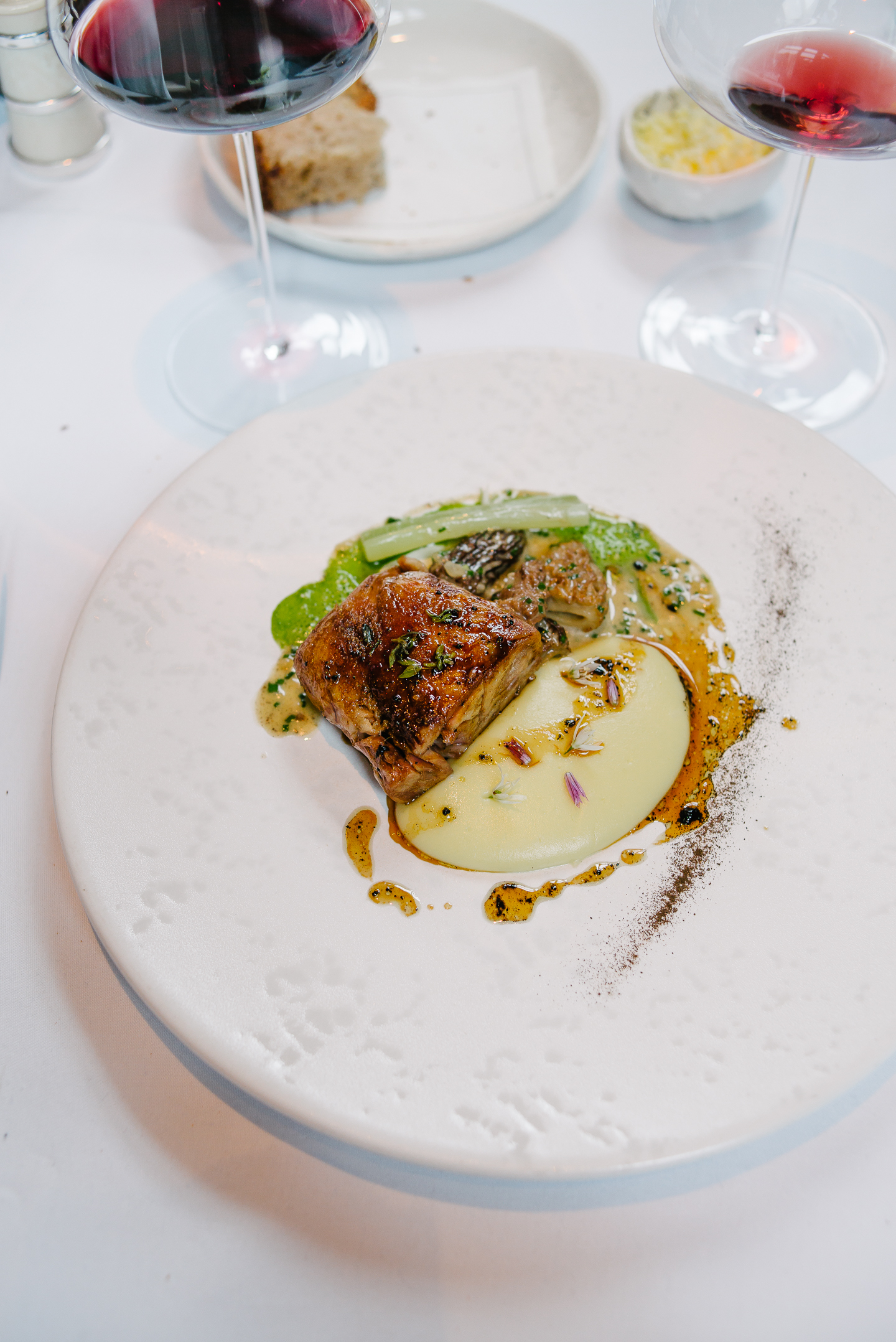 Aged Belted Galloway fillet, slow braised shortrib, smoked marrow, salt baked turnip, padron puree, garlic cream and jus gras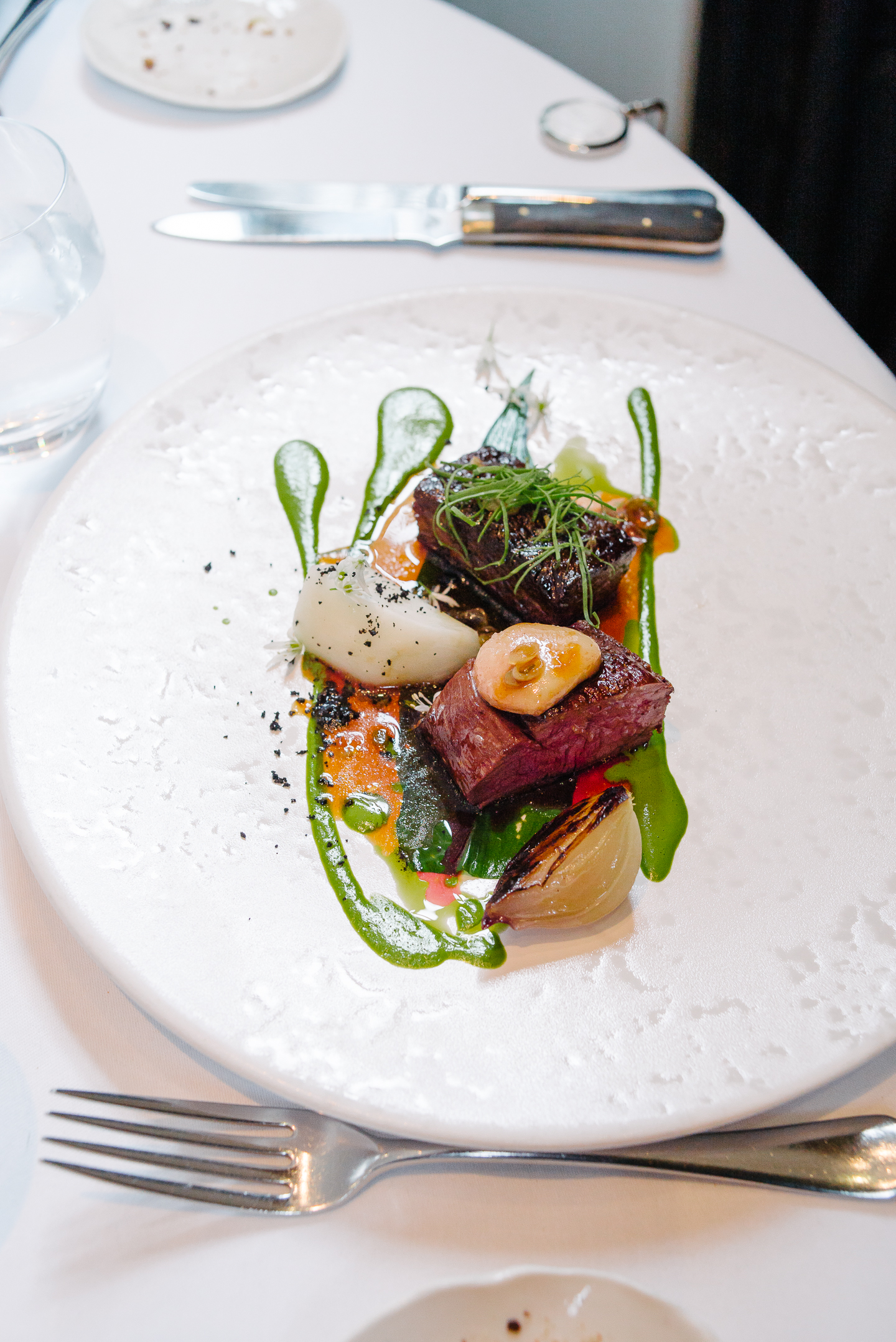 Herdwick lamb rack and neck, padron sauce and white aubergine dusted with dried olives and black tea (link)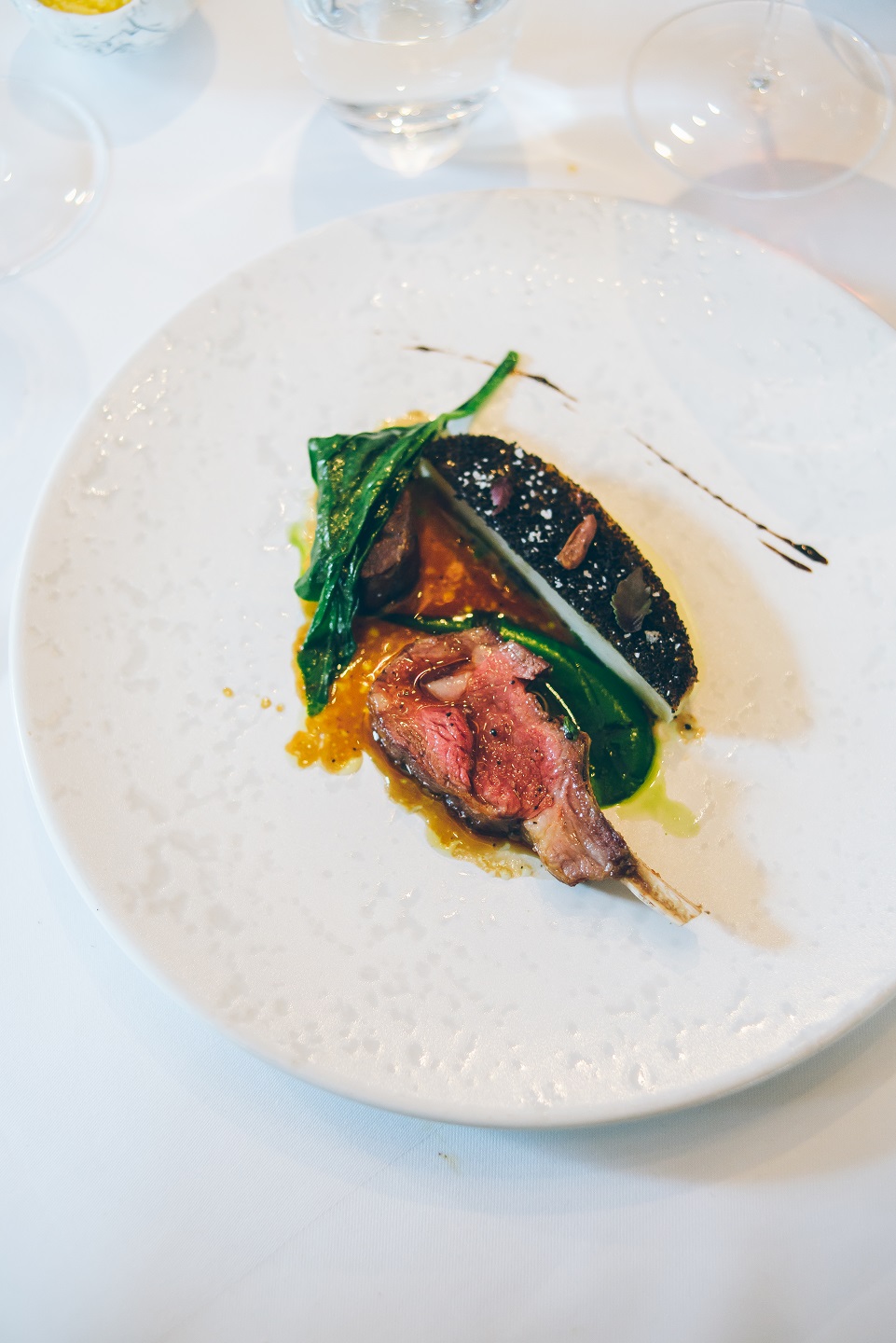 Brett Graham has been consistently on top form for at least the last five years, and most of his dishes have become quite iconic, and also rooted in his seasonal repertoire. But this year in 2017, I think he's managed to find reinvention and further refinement in his cooking. Minor but significant tweaks to his perfect dishes, here and there, and all of it stacks up to something rather quite spectacular. For me, The Ledbury is the yardstick for Modern Gastronomy in London, fundamentals, handling of quality seasonal produce and the hallmark Front of House that walks the line of casual-slickness. For me, The Ledbury is the best of 2017.
—
And that's it. Next year will be a full decade which I been doing this. If you're someone whose been with me since 2008, I thank you kindly for reading.
Happy Christmas folks, eat well, drink well, sleep well and see you in 2018.