About
kang [at] londoneater [dot] com / twitter / instagram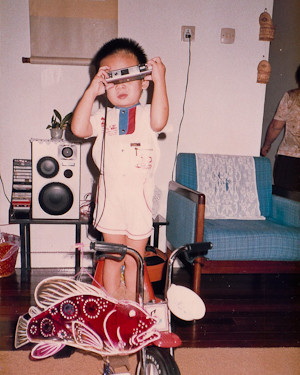 I have been blogging about restaurants since 2008. I started this as a hobby to fill the downtime whilst on assignment in Wales. I slowed down considerably in 2013-2015 mainly to purchase and then to refurb our house. We finished it last year, adopted a cat called Porkchops to police it and now I am back to update this blog on a weekly basis.
Gastronomy is vast, rooted in tradition, yet ever changing with the seasons, and it will take decades to experience its greatest examples. It fascinates me as I hope to be able to separate the timeless from trend, understand how palates change with age and why people react to it in such different ways.
This blog helps me keep track of what I've been fortunate enough to eat, and I am mindful that I have put my modest readership through thousands of typos, factual errors and an unhindered word count, as I continue to learn about food and how to communicate ideas about it.
My father was the original admirer of restaurants, through his own quest to taste the best from all over. He planned most of our family holidays around his hunt for the perfect steamed garoupa, convinced it is a matter of timing and the all important catch.
His love for food stems from his father's life as a pastry chef and then restaurant owner in 1960s colonial Brunei. He spent most of his working life perfecting creme brulee and french toast in our tiny seaside town of Kuala Belait. Reasons why my dad still grins like a Cheshire cat whenever he comes across a decent egg based pudding.
I hope you find this blog useful and entertaining in equal measure.
PS: I really like wine too, here are my tasting notes over the years.
康.