About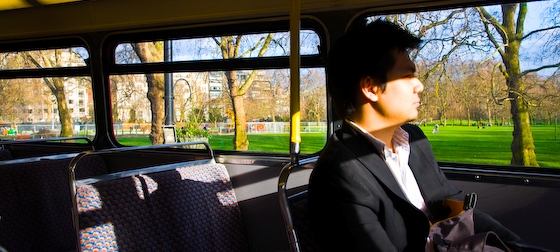 What is LondonEater?
I write about restaurants, mostly in London and sometimes from afar. As of September 2015, LondonEater receives 60,000 hits per month and has served over 33 million pageviews since 2008.
My Photography
Robert Frank and William Eggleston are my heroes in Photography. I've been slowly building up a side-project which you can view at Statelessmind.
My photographs have appeared across a range of National Papers including The Daily Telegraph, Metro, New York Times and Zeit ; and Magazines such as National Geographic, Delicious, Restaurant, Fire & Knives, Layer 7 and The Argus. You can hire me for your up and coming project, and you can view my portfolio at kangphoto.com.
Unedited by Kang
This website began life as just a hobby when I was marooned in West Wales for a job assignment. While there, I picked up a book about copywriting by Lindsay Camp titled "Can I Change your Mind?" and became enthralled by Lindsay's near conversational style of persuasive writing. It gave me a new found appreciation for the craft.
I pursued more works which described this art of copy writing and this led me to Brian Clark's Copyblogger, an excellent daily blog which charts the parallels of copywriting principles and successful blogging. It seemed the perfect marriage of mediums – The avid internet farer had a scant attention span and thus sexy copy was a necessity to hold keep fleeting moments alive.
My attention then turned to good web design, or just sensible content design in general. Chris Pearson and the iA fellas dazzled me at first. White space, typography and grid systems then showed me how websites could be creatures of functional beauty.
That's when I realised that the web was progressing so quickly that the greatest blogs were much more than living room surfers shouting to the wind. They were creative minds freed from the shackles of column inches, who had collectively (knowingly or otherwise) embarked on a quest to redefine the rules of publishing.
I've always loved and been intrigued by good restaurants, after all, it was family business. My grandfather started out as a pastry chef, eventually setting up his all day restaurant in the 70's which served breakfast at six am and morphed into a lounge bar at night. Purportedly, his signature dish was White French Toast.
It started with the 2002 Annual Time Out Guide at first, I used it like a bible to guide me to places to eat. I was new to London then. While there were other critics who wrote more evocatively or otherwise more immensely erudite, I found that I mostly agreed with Guy Dimond's (and his team of writers by extension) palate, and their utilitarian reviews.
I read 3 blogs religiously before I started my own: Ideas in Food, Midtown Lunch and World Foodie Guide. Three food blogs wildly different from one another. The first was like a chef's journal, the second, a daily blog of lunch gems in Midtown NYC, and the last was a London restaurant guide of sorts.
Back in my B&B in West Wales, feeling utterly morbid, lonely and always looking forward to the 4 days off back in London – after a grueling 10 day rotation every fortnight – I started looking more into food blogs, copywriting and expanded my knowledge of photography. What came next was the realisation that millions of people were already self-publishing their thoughts and ideas on the web, and that there were more blogs out there than I could ever read in a lifetime. And I could create my own.
Contact and connect
Email: kang at londoneater dot com
Follow the Twitter feed @LondonEater
Follow the Instagram feed at Londoneater
Become my friend on Facebook
Grab the RSS Feed: RSS | Email
Mentions
"Another biggie. Kang Leong's London Eater is perhaps the best example of the countless London restaurant review blogs that have mushroomed up everywhere in the last couple of years. What makes it stand out? It's impartial and knowledgeable, for starters. The attention to detail displayed is also hugely impressive, the photos are mouth-watering, and it's hard to imagine how he could be more passionate about food. Or eat more, for that matter." Best London Blogs, Ben Cooper, Elle UK, June 2012.
"Sharp, irreverent reviews of new and classic London restaurants from Kang Leong." Food blogs to follow in 2012, Waitrose Magazine, January 2012.
"As well as large archive of meticulously researched restaurants reviews, London Eater features a slick design enhanced greatedly by the author's passion (and talent) for photography." Esquire, UK, Page 127 "The Manual" May 2011.
"Critically astute reviews…" Nick Wyke, The Times, April 2010.
"Kang…he doesn't do things by halves." Charmaine Mok, Time Out London, February 2009.
康.