Last year was definitely exciting with the number of new openings, pop-ups going permanent, burgers, ribs and things like that. I was sure that this year wasn't going to match the relentlessness of the past two, but I guess I was wrong, especially with burgers – there's never more choice and of such high quality. You can even get a decent burger in a supposedly Thai cafe, by someone who won a michelin star cooking Thai food. Next year though, we will get Shake Shack, but till then, I think the toast for the time being is Patty & Bun.
2012 has also entertained the rise of Ramen. The three pioneers Tonkotsu, Bone Daddies and Shoryu between them have amassed their own set of loyalist, which is great, and so it'll be interesting to see how this gathers pace. It must also have been a banner year for Pitt Cue Co, really they do fantastic ribs, and maybe they'll have made enough to afford a bigger place to fit us all in.
But what I'm most happy about is the re-emergence of the French Brasserie – truly back with a vengeance. LOVE Garnier & the impossibly affordable Zedel. About the only new trend, I didn't get were the Peruvian offerings. Maybe next year.
Anyway, so for what it's worth, as I do every year, here are twelve moments in my calendar that stood out from the rest…
12. Dabbous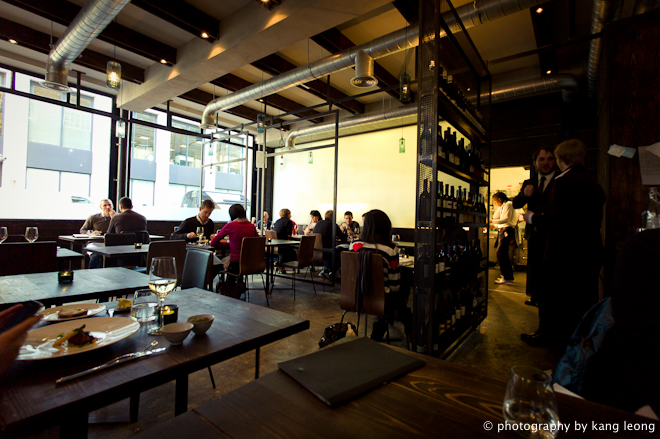 Lets get the obvious out of the way first. Yes it was good, bordering on great and it seems silly looking back to know that there was a time when this restaurant had empty seats during certain services. That was in February. What's the waiting list now? December 2014? If there is truth to that silly booking policy, I think they should consider reviewing it and to limit it to a two month look-ahead. I never tried going back, but if you happened to snatch a seat, try not to read too much into the hype.
11. Ben Spalding, formerly at John Salt.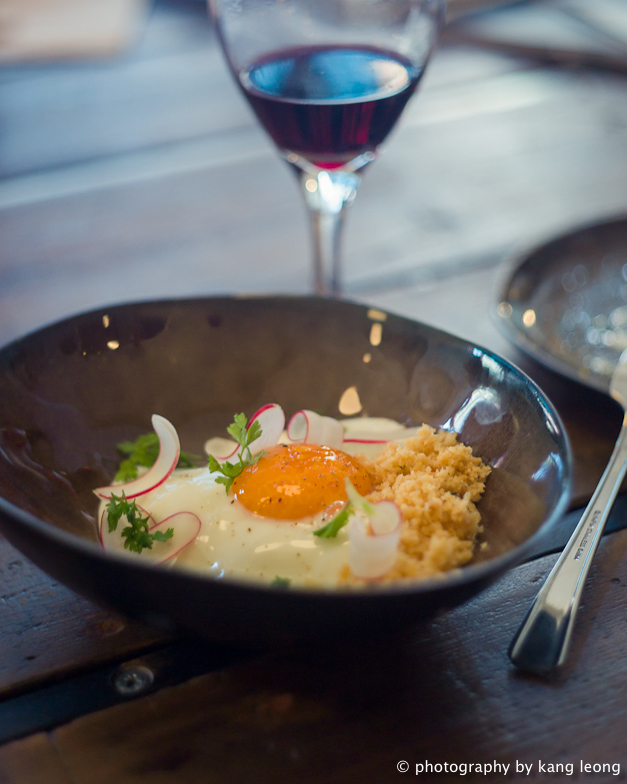 Last year, I added Ben to this list for a brilliant meal at Roganic and wrote of where he may end up after the two-year Roganic pop-up finished. But then he left before that time, earlier this year to do a 6 month residency at John Salt in November. I thought the setup was brilliant. He had an upstairs posh dinner menu; a stripped back downstairs chef's table and a sunday roast modelled on his RoastSunday (also pop-ups) collabs with Daniel Young.
Things were running like clockwork on both my visits, and the venue itself is just beautiful, lovely ambiance, and as a restaurant experience, this place really had it all. It's no secret that I'm a huge fan of his cooking and thought what he'd done at John Salt was so good that it would surely last far beyond the initially agreed time period. But rather shockingly, after only two months, this project has now passed into history books. I even showed up to John Salt just last Saturday afternoon wanting to try the Chef's table again, but we were turned away. I don't know what went down there, but they certainly had a very good thing going while it lasted. Sigh.
So where to next for Ben & team I wonder? Guess we will have to wait and see..
10. Pizarro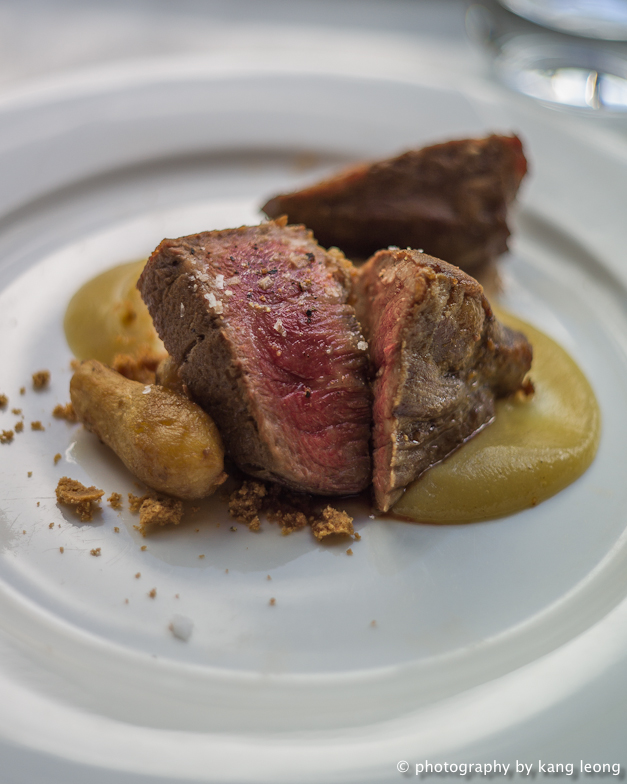 Jose Pizarro's KISS approach to his sherry bar Jose and his flagship restaurant Pizarro just works. The produce is always top notch, but it's his vibrant recipes that give so much life to the food. So wholesome and just so delicious. The restaurant is almost like a mini-food hall, with an atmosphere that matches it. The portions are always generous, and I think the best way to describe this restaurant is that it feels so alive. After Cambio de Tercio, Pizarro is the best Spanish restaurant in town.
9. Shi Yang (Taipei)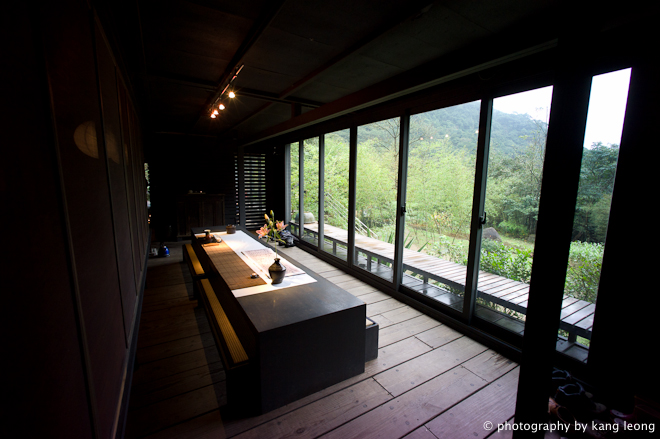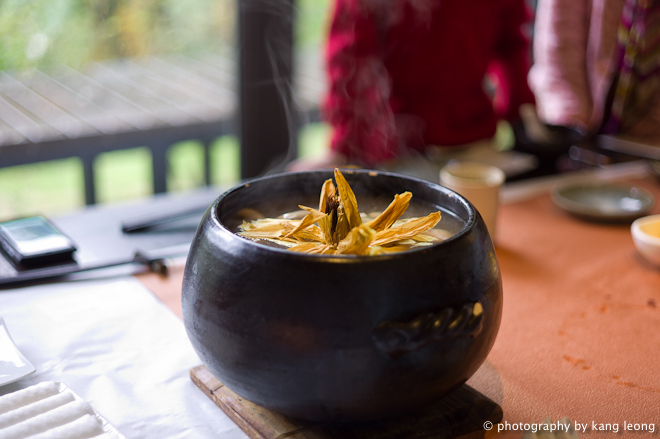 It was all very zen-like, giving in to mother nature kind of way, and it was unlike any other restaurant I'd ever been to. We had to drive up the side of a mountain in Taipei to get here, and the staff do meditate between services. The food is meant to be nourishing and rooted in the Taiwanese heritage, best of all, the bill works out to less than £30 per person. If the Red Guide ever released in Taipei, this should be high on the list.
8. The Shiori & Sushi Tetsu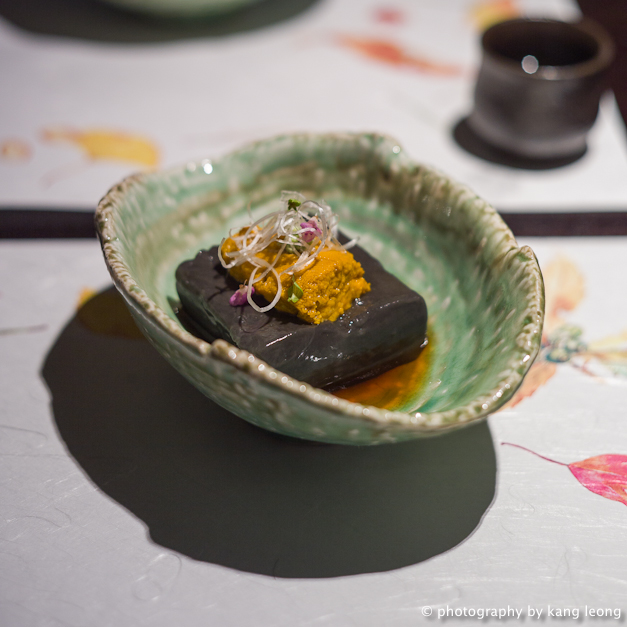 Japanese restaurants in London used to be these jack of all trades, indistinct, greatest hits eateries, but with the increasing popularity (and rising standards) , it's given way for the specialists to thrive. The two stand-outs Shiori & Tetsu, are both owned by its chefs and both chefs have come from stints at the glamorous Japanese restaurants in town, namely Umu and Nobu respectively.
If you were after Kyoto-Style Kaiseiki, then you have to seek out Takeshi Takagi at his recently relocated Shiori (to Bayswater) as your first choice. For Edo-mae sushi, you have gotta try Toru Takahashi's Sushi Tetsu. Modelled on those Ginza masters in Tokyo, dare I say it rivals Jiro, Kanaseka, Sawada, Saito in technique…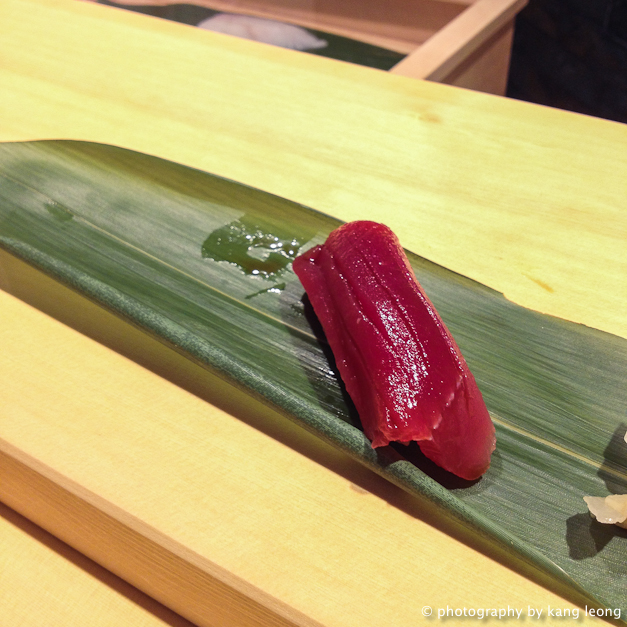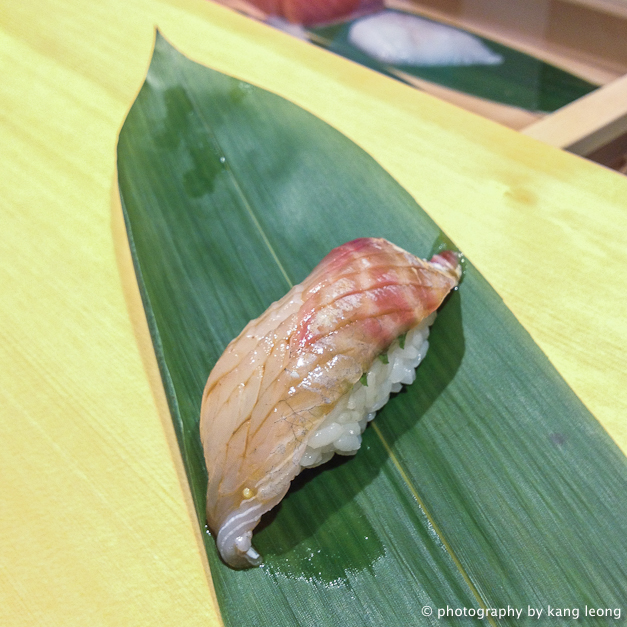 I never got the chance to write up my visit to Tetsu which took place way back in the summer when it first opened. I've been trying to secure a reservation ever since, but it's all booked up to February 2013, so the earliest tables would be March 2013. The akami is the best in town I reckon, and when I visited, he blowtorched some kama-toro – fatty tuna from the neck – which left us speechless. He takes the time to construct each piece one at a time, scoring the fish, hand forming it on his fluffy and creamy shari, brushing it with soy or a better suited marinade to finish – mmm, raw jewels. Incredibly addictive. Tamago is left to the very end, like a pudding (custurd-egg) to end the meal, as it should be, and if I'm not mistaken, the etiquette – especially if you are on the Omakase – is that if you still feel peckish when the meal ends, the sushi chef will give you the chance to ask for one more nigiri (on the house). You pick your favourite. The best sushi in London.
Both are tiny husband & wife projects, both located in the least likely of locations and best of all, both show two very distinct facets of Japanese cuisine. I think both would be as successful if they had opened in Kyoto & Tokyo instead of London.
7. Hedone.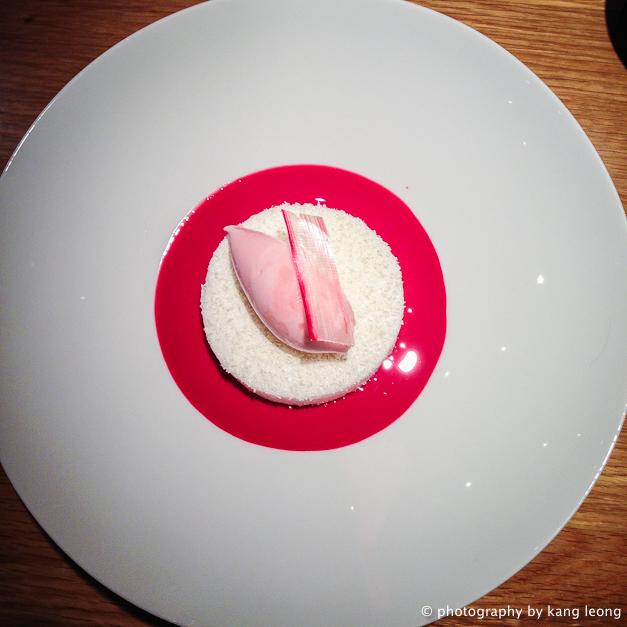 Yes, I need to be slapped on the wrist, and I do hope Mikael Jonsson will accept my apologies if what I said before had grated in the past, but I gotta say, I'm not in it to run people down. I'm no expert, in fact I know tremendously little about food, but I believe in restaurants doing something about customer feedback, and I try to be honest about what I think.
You may remember I went overboard when I wrote up the first visit in Sept last year and looking back you know, I still feel the same : I just did not enjoy that meal.
Of course, I've always wanted to return because surely all these positive reactions about the restaurant cannot be for nothing. And so I did, the week before Christmas and I have to say that this meal really turned my opinion around. The presentation and portions are still as anaemic as ever, however but the balance of flavours, the textures have certainly improved over time to suggest that there is something unique going on here.
Wonderfully delicate poached oysters with puffs of sweet granny smith apple foam. The tenderest slow cooked angus short rib complimented by an amazing dauphinois mousseline seemingly laced with a sharp blue cheese – I could smell the beef from the other side of the room.
I mean absolutely no disrespect when I say this, but Hedone still feels like the work of an interested home cook, who possesses an excellent palate, has eaten in many exotic restaurants around the world and is obsessed with getting his hands on the best produce possible. And yes, the dishes still feel as if it is slowly feeling its way through the business of hospitality rather than one that has sweated in it for decades. But there's nothing wrong with that, it's admirable for someone to able to turn a passion into a living. The result is a mind-bogglingly simple, straightforward control of flavour, and when it all comes together, the food does taste very good.
I still don't know what it is about Hedone that provokes so much, is it because it is stoic? Too stark and just too serious? Sitting in there is really quite a scary experience. Even scarier when Mikael served up my mains and described the dish in the most serious tones. I sat at the bar and smiled throughout his description hoping he would reciprocate but got nothing. I've thought long and hard and maybe it's just this tenseness it has to release, this air of superiority about it, like it is destined to win glamorous compliments. Thinking of the story of Hedone, it reminds me of The Sportsman, and the difference in my opinion is the feel-good ambiance of the latter.
It is one of those places which you either feel strongly about or shrug your shoulders and wonder what the fuss is. Believe me, I have been on both sides of this fence.
6. Roti Chai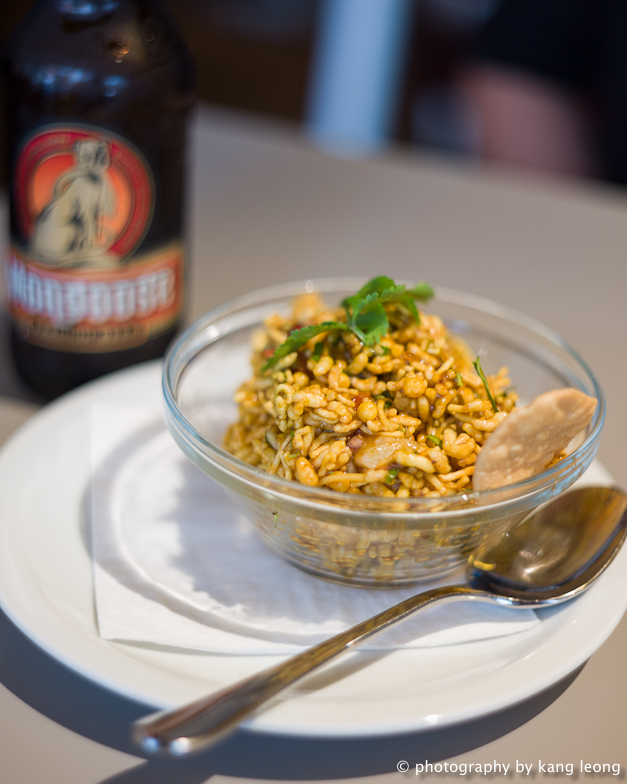 You can smell this place as you approach the restaurant – those spices are just wow! It is quite ambitious in that it has two separate kitchens that services the two in one restaurants. Upstairs is an all day street kitchen cafe and downstairs is a more formal evening dinner menu. I think I prefer the upstairs menu because it's lighter, fun, but the downstairs bit has some fantastic cooking going on as well. It doesn't call for an occasion to visit, just when you either find yourself hungry after shopping in central london, or when you just need to clear the nasal cavity with some proper Indian food.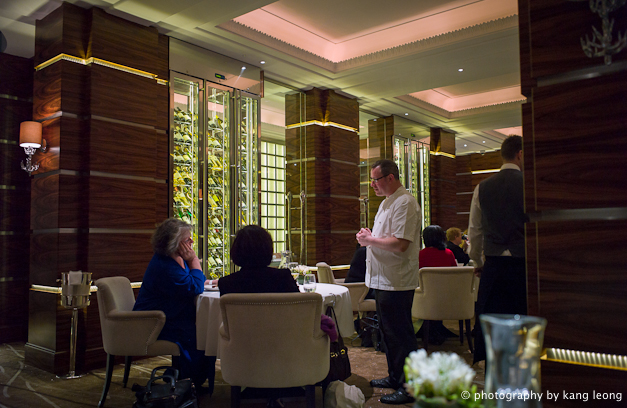 Fine dining is apparently (still) dying a slow death, but I think there is still an audience out there who appreciate the old-guard ways. Alyn Williams's opulent decor – posh as it is – doesn't do it any favours in the trend department, but saying that, if you still believe in playing dress-up for a special meal, this is the alternative to the Berkerley. But best of all, aside from Damian's team at Gauthier, you will not find a friendly bunch at FOH than the one assembled by Giancarlo Princigalli.
For me, Alyn Williams' restaurant is the sleeper hit of the year, the food is seriously good – How can it not be, after all, he did work for perfectionist Marcus Wareing for so long right? But also, I think for all you will read about Chef Alyn, he's genuinely dedicated his career to his craft, committed to the art of hospitality, and he just seems like the loveliest bloke ever to run kitchens. I think he thoroughly deserves his time in the limelight and shouldn't take long before he regains his 2nd star. Go try his restaurant, and as a reminder to myself, I think I will revisit again soon as well.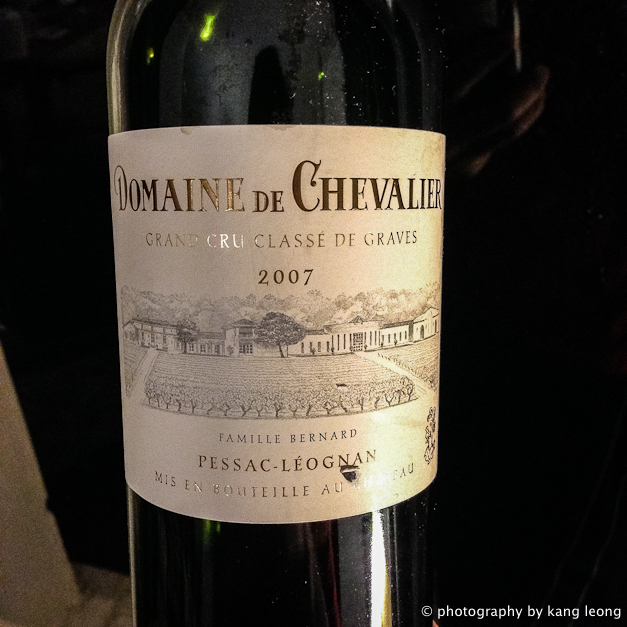 And veering away from restaurants, last year I did coffee (still LOVE Prufrock Leather Lane), this year I thought I'd include a wine rec. DdC is owned by friendly folk Olivier Bernard, this is a juicy classed growth Bordeaux that's offers great value of money. It's far from being the most glamourous label, but it is my favourite Bordeaux.
Located in the Pessac-Leognan or the Graves region of Bordeaux, which are so known for their gravelly soils, a character that makes its way into their their smoky, gravelly clarets. This property has seen a surge in reputation in the 2000s for making lovely reds, but like the rest of Graves, these guys are also known for making flawless whites. White Bordeaux generally speaking doesn't command the reputation of Montrachets, but that's good in a way, because you pay less for some amazing stuff, which can age too. And they make very little white comparatively, 1000 cases to say 5000 of reds. Plump like hand polised grapes, dipped in honey and yam powder, then sprayed with peach and lemon juice before a coat of mango peel is applied. Whatever right? The 2000 is nice, but the 2007 is superb.
The reds are powerful in post 2000s, approchable early on, though I cannot vouch for ageability. Usually Cab Sav and Merlot blends, the reds are sweet smoky chocolate with a touch of spice. The 'off year' 2004 is drinking nicely today, but I cannot wait till the 2009 matures – that stuff is going to be amazing in a few years. Best of all, they are not 'that' expensive, £50 a pop. Yeah sure I love Haut-Brion too but my eyes water at how much it costs just to drink a bottle.
3. Gauthier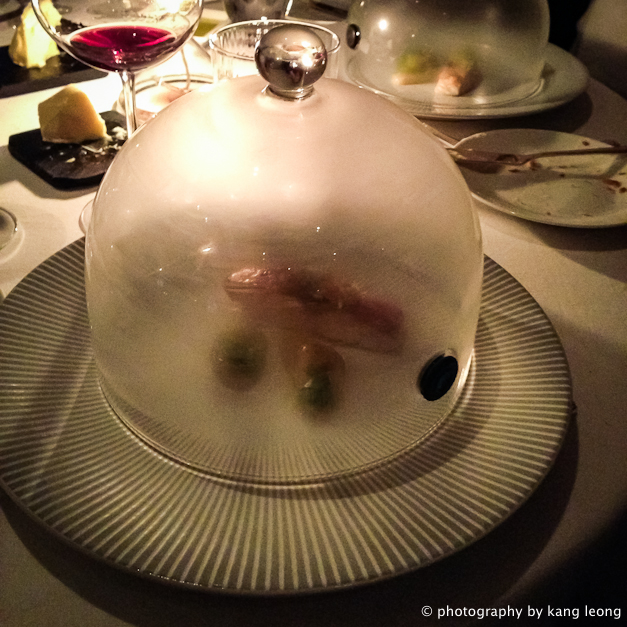 Been two years now, but it still remains ever present in my radar. I've gone back every year and I think Alexis has been stepping up his game progressively. This year he's gone a little global with the menu and introduced a rip roaringly awesome dish. This crustacean miso-curd dish as he calls it with yuzu, caviar, seafood encased in a smoked glass cloche, is pure magic. The curd, I suppose, is like Bouillabaisse reverse-engineered into a seafood flavoured tofu. It's just flipping brilliant. The best thing I ate this year, I reckon, he could nab another win back his star (thanks Peter) if he keeps improving like this.
2. Sushi Saito (Tokyo)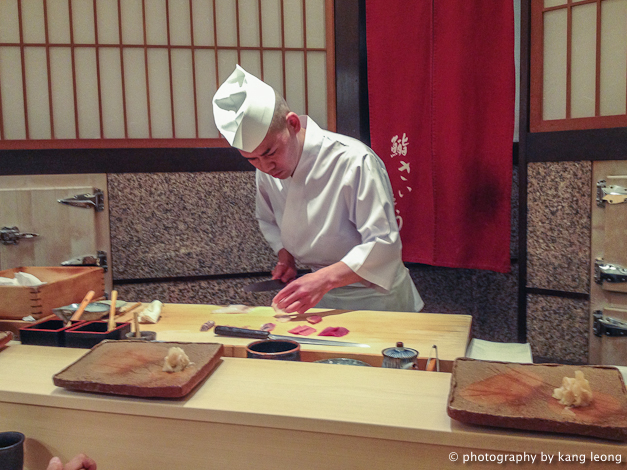 How good can raw fish be right? Well, I never expected to be as enlightened as I was, but I was bloody blown away by Sushi Saito. Possibly the smallest 3 starred restaurant in the world, found inside a car park opposite the US embassy in Tokyo, but possibly the best sushi I have ever had. Sweet, translucent morsels, jelly-like rather than fish, on a bed of warm also-translucent shari. Each grain feels individually steamed and then hand-washed with the purest water streaming down the (good) side of Mt Fuji, lending to this feeling of chewing on individual beads of precious pearl, rather than the ridiculous idea that it is simply rice.
Turns out good sushi isn't just about raw fish, but about fish selection, then conditioning, then about the rice & how it is seasoned, and then about the hand-forming techniques, and suddenly I noticed a lot more variables to edomae sushi than I initially thought was involved. I just don't know what it is, fish in Japan just tastes so much better..fuller..better. And Hokkaido sea urchin.. is SWEET, no bitterness whatsover! Revelation. I'm convinced that the best fish is landed in Tsukiji, accessed by the best Itamaes on the planet and that the best sushi in the world is found in Tokyo. There is nothing quite like it anywhere else… but how long before bluefin disappears from our oceans completely? Guilty…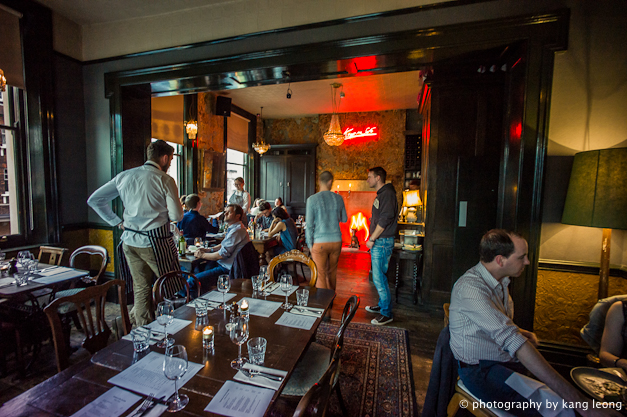 I still love Medlar to bits, but this year, I am completely enamoured with the sheer magic taking place upstairs above The Ten Bells pub. This started off as a successful pop-up collab by the young chef collective The Young Turks & private dining club specialists The Clove Club but is now firmly rooted as a permanent restaurant. Isaac Mchale, Daniel Willis and Johnny Smith still oversee things, but the head chef over there is the very talented & debonair Mr. Giorgio Ravelli of Italian and Swiss origin. I've been back four or five times now, and every meal has just been applause worthy. Just so bloody good.
For me, I think it's got all elements which make up the contemporary idea of eating out. The atmosphere firstly is fabulous, Tracy Emin's work has never been more effective, Persian rugs, candle lights. Superb hand cut sourdough and a wine list of mostly natural wines, but also burgs by Mark Haisma (kapow!).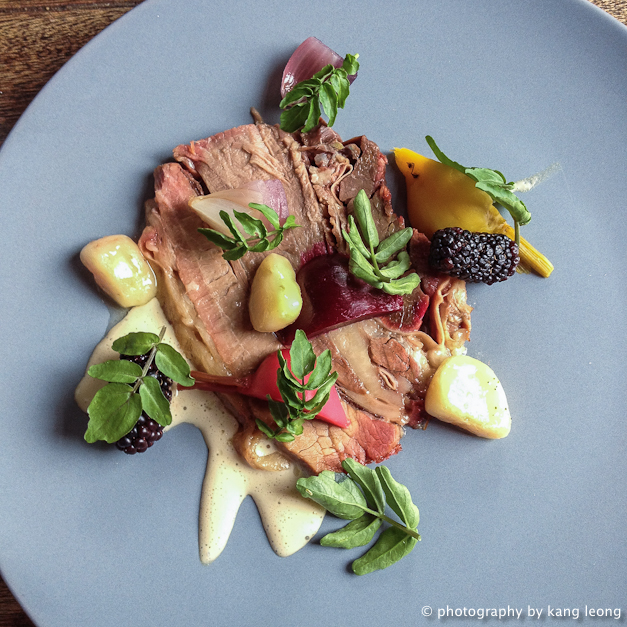 It walks the line between high-end theatre you might expect at more exotic restaurants and delivers the classic meat and potatoes, so you won't leave needing to fill up with a kebab afterwards. For canapes, fried chicken nuggets (from thighs) presented in a pine tree bush, dusted with pine salt, served piping hot, crispy & fragrant like it was natural to stumble across them in an Alpine forest. For starters, the courgette soup is always a winner with sliced razor clams and a pinch of Indian spices. I've had this twice now and really do think its just so delicious. The tenderest beef brisket with blackberries & smoked marrow (if memory serves) that evaporates on the tongue.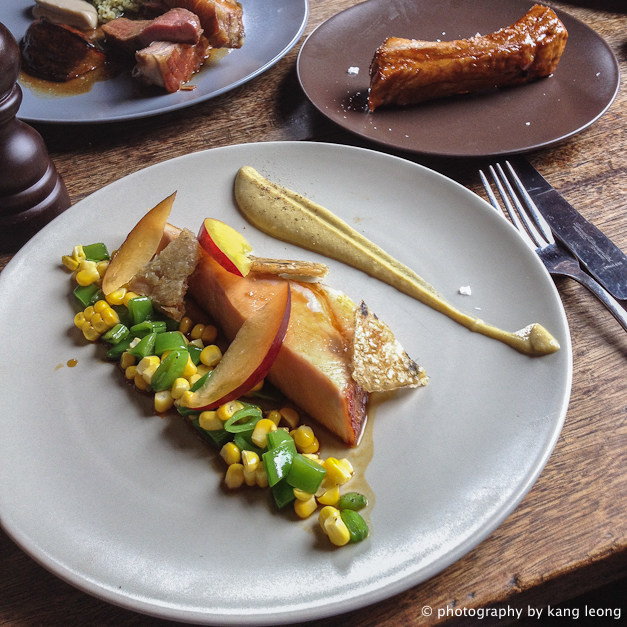 For mains, glorious roasted lamb, beef & pork, slowly coaxed to perfect texture and ample juiciness. To finish, the reverse-take on puddings like the whipped blueberry mousse & tarragon cake (for a bit of kick) is just ridiculously delicious. Great recipes.
It's an affordable menu that's very well constructed and the food just sizzles with abundant energy. For me, this is everything a restaurant ought to be – great service, magic ambiance, truly honest but pitch perfect control of flavour and texture, and a damn good wine list that won't cost an arm and leg.
I think if you measure a restaurant by how often you feel the need to revisit because you just enjoy eating there, then there is no question, this definitely comes out tops. We've entertained everyone we know this year at Upstairs by choice and so far it has only continued to impress.
So I hear these guys will open a new restaurant funded by crowdsourcing next year, so I'm really looking forward to that. But in the mean time, I'm hoping Upstairs will continue to stay as it is for a long, long time yet and – if the world does not end as foretold – I urge you to pay a visit when 2013 breaks.
So that's it for 2012.
Happy new year, thank you for reading and for putting up with all this hot air I keep pumping out. Hopefully you continue to find unending pleasure & comedy in my abhorrent grasp of grammar. This is all supposed to be fun, when all is said and done.
Take it easy, don't over-indulge and be safe through the holiday period.
See you in 2013.