Other meals at Bonhams : Oct 16 , Sept 16 , June 16 , May16 , Mar16 , Dec15 , Oct15
[PDF of June 16 Carte Blanche Menu]
You already know how much I love Tom Kemble's cooking and the story has not changed. Bonhams is still as fantastic as ever, these guys continue to polish their very skillful and subtle cuisine.
This is my 7th meal now and each has reflected the changing seasons and therefore avoids the monotony of eating the same dishes over and over again.
To signal the start of Summer, Tom broke out his excellent gazpacho, a nod to his Hedone days, as well as to the great Alain Passard and his love (and ownership) of Orleans mustard. The deep red colour comes from the use of the cherry sweet datterini tomatoes. If you like gazpacho, don't miss this, it's only going to be around for another month or so! (Also, it's perfect weather to have this soup)
There were many highlights again, turbot is very much in season and Tom has pretty much perfected his mother of pearl effect – today served with wonderfully smoky Linzer potatoes plus the aroma of Oz winter blacks recently in season. Truffle was also paired with peas and gnocchi, house-made with certain fluffiness.
Trout was only gently smoked and served with a beautifully smooth Ratte potato foam for texture and umami, with spheres of exmoor caviar to provide seasoning and pickled cucumber as acidity to round things off. There weren't any complications here, just ingredients in good nick, handled well and cooked well, layer on layer. I loved it. It may have been my favourite in a meal of many delicious things.
Then to the king crab, likely a Faviken homage to another of his mentors, and I love the subversive baby gem 'salad' that makes another appearance, hiding glory between the leaves. The always on squab pigeon demonstrates Tom's dab hand with the pan roast, this served with cherries and fresh (!) almonds, instantly reminded me of Pascal Barbot's masterful cooking, where I ate a couple of weeks before. Finally, the smooth chocolate tart – simple pleasures done well. You shouldn't miss if you like chocolate.
I met up with Kian for this meal and he keeps a food blog and someone who I've followed for as long as I've kept my own. His stuff really is great. Well worth giving his take of his meal a read, in case you grow tired of my praises.
We paid £255.38 in total for 2 extended carte blanche menus (2x£90) , 2 truffle supplements (2 x £10), 2 cheeses ( 2 x 9.5), 2 coffees (2x£3.5), Filtered water (£1) and service.
The Details
Bonhams Restaurant
Modern Euro
£45pp(ave) ALC; £60pp Supperclub ; £90 for Extended Carte Blanche + drinks and service
Lunch Mon-Fri; Supperclub on Wed-Fri
7 Haunch of Venison Yard W1K 5ES
Tel : +44 20 7468 5868
Tube : Bond Street
0. Canapes: Steak Tartare with grain mustard cracker ; Egg mayonnaise with keta caviar tartlet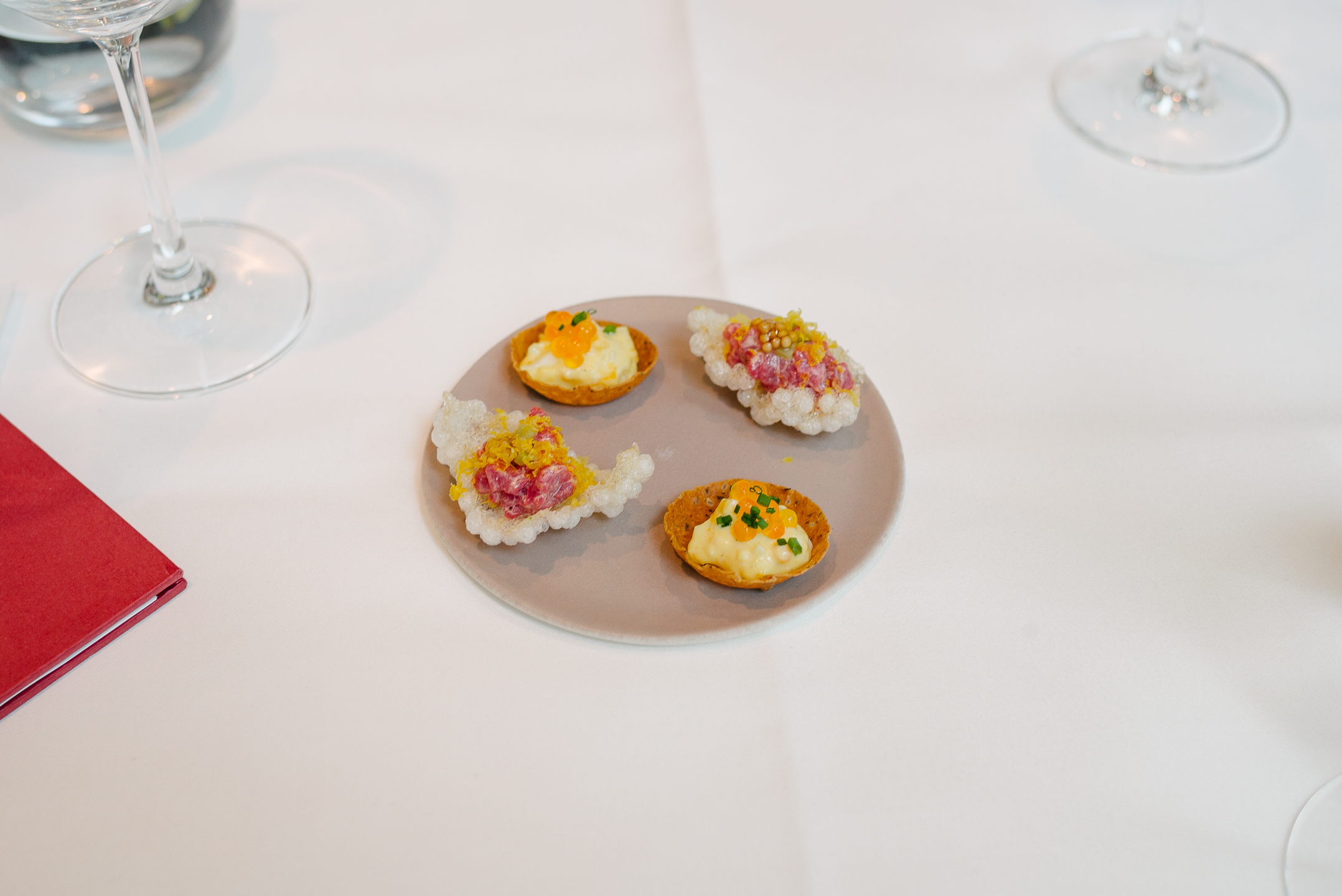 1. Datterini tomato gazpacho
with smoked eel and Orleans mustard ice cream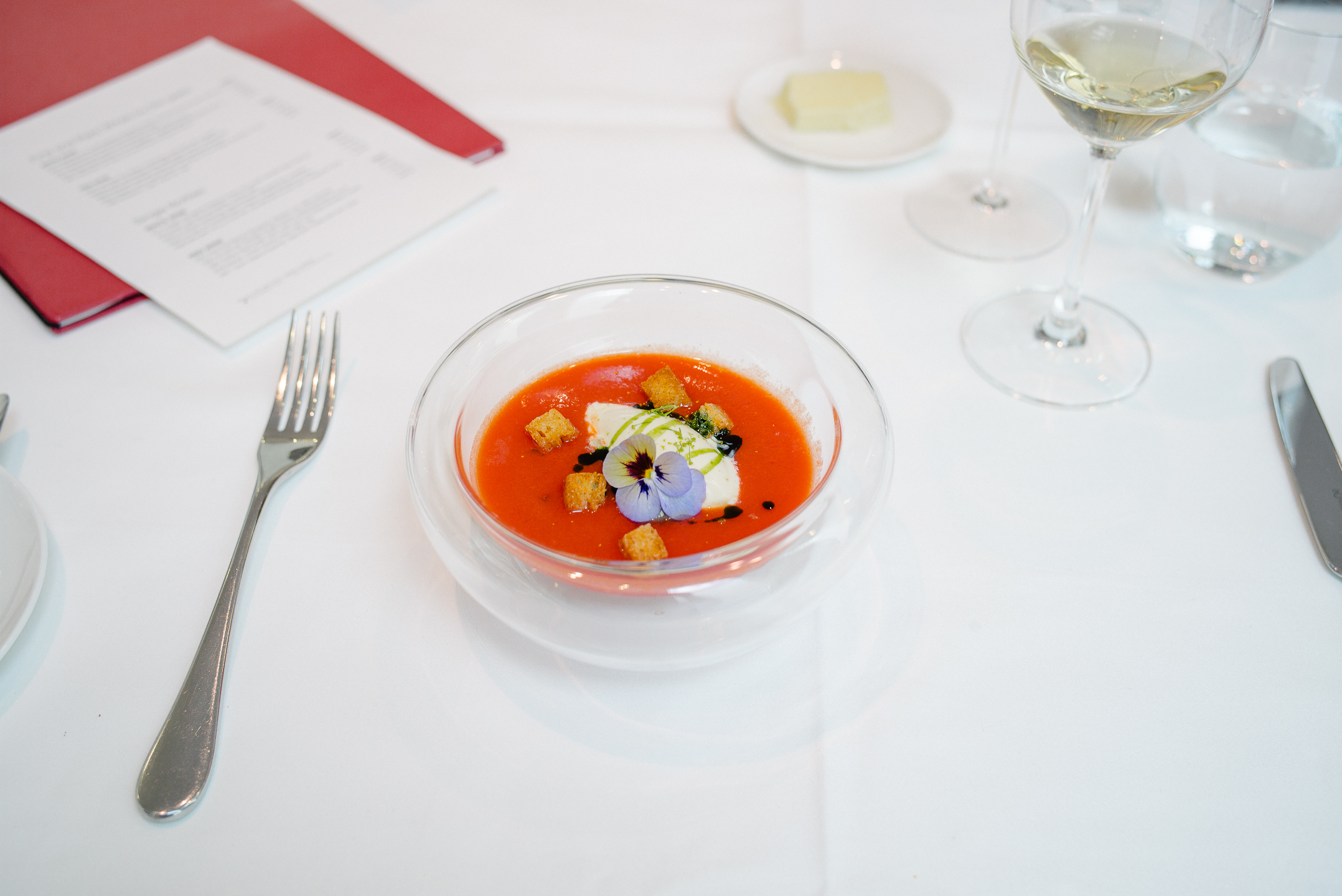 2. Juniper smoked trout
with crushed dill-pickled cucumber, dulse, ratte potato foam and Exmoor caviar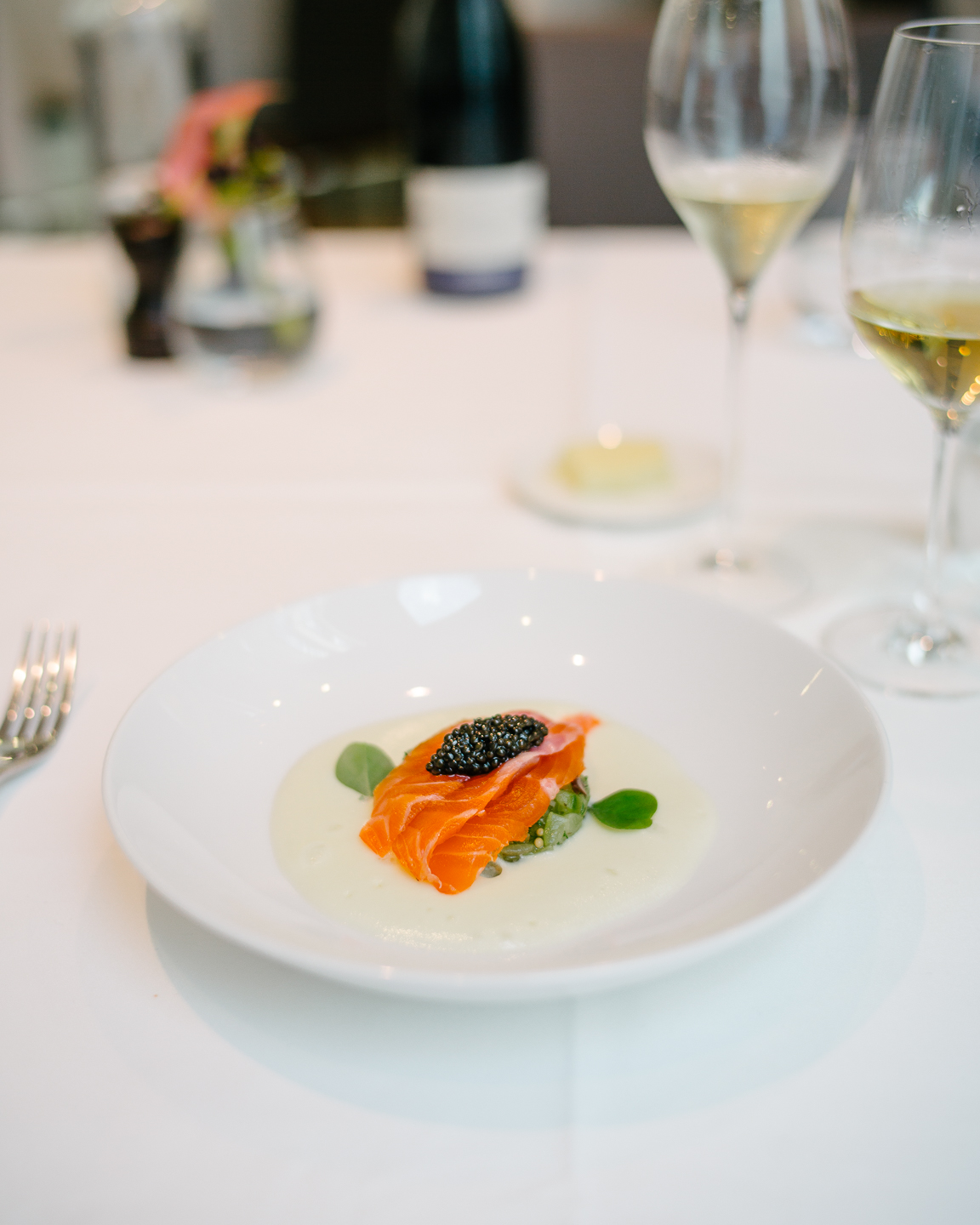 3. King crab seafood 'salad'
with apple puree, oyster juice, confit lemon, sorrel, nasturtium, braised kombu, baby gem and yuzu mayo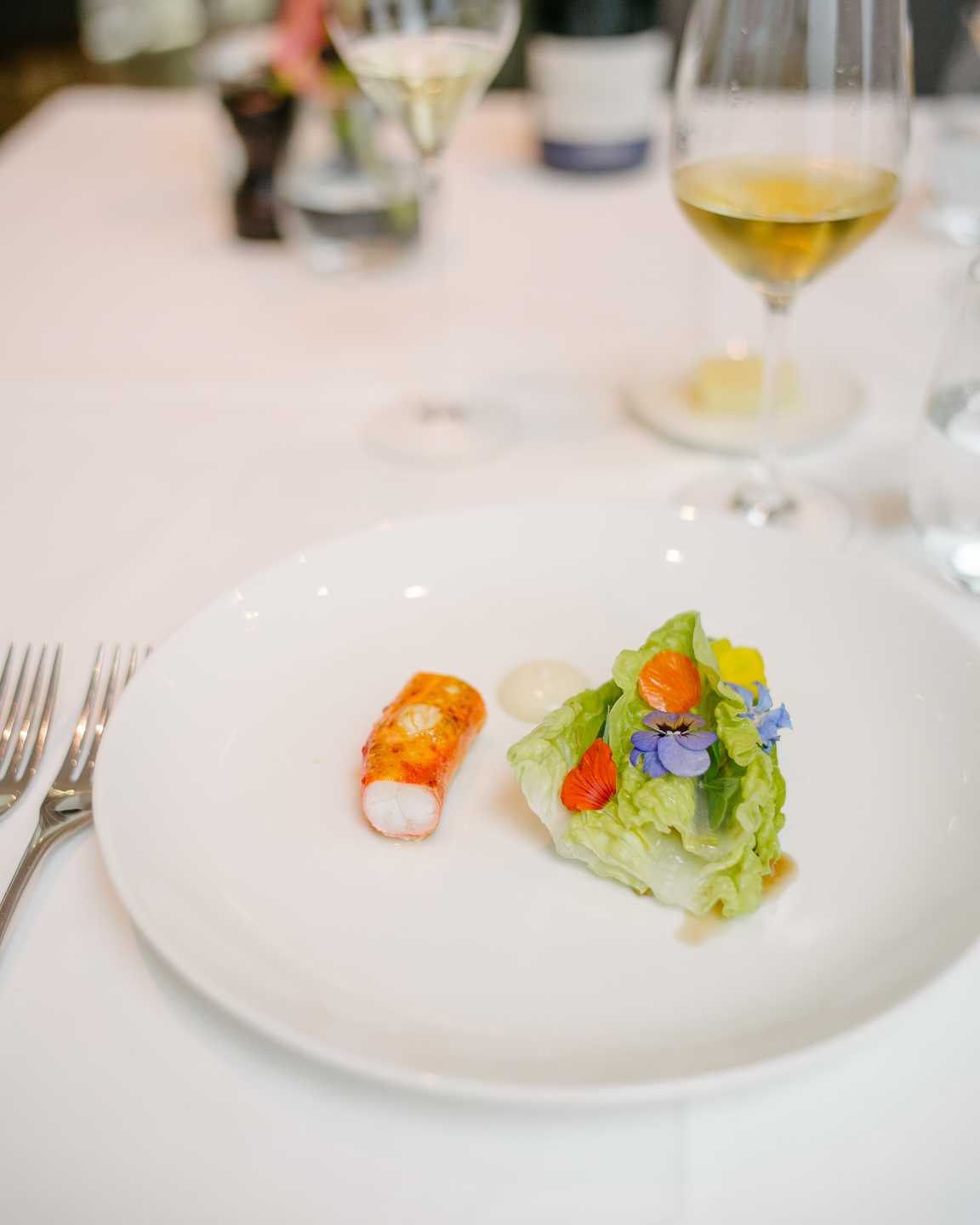 4. Slow-cooked Cornish turbot with mustard leaf, Vin Jaune sabayon, cockles, smoked Linzer potatoes and Australian winter black truffle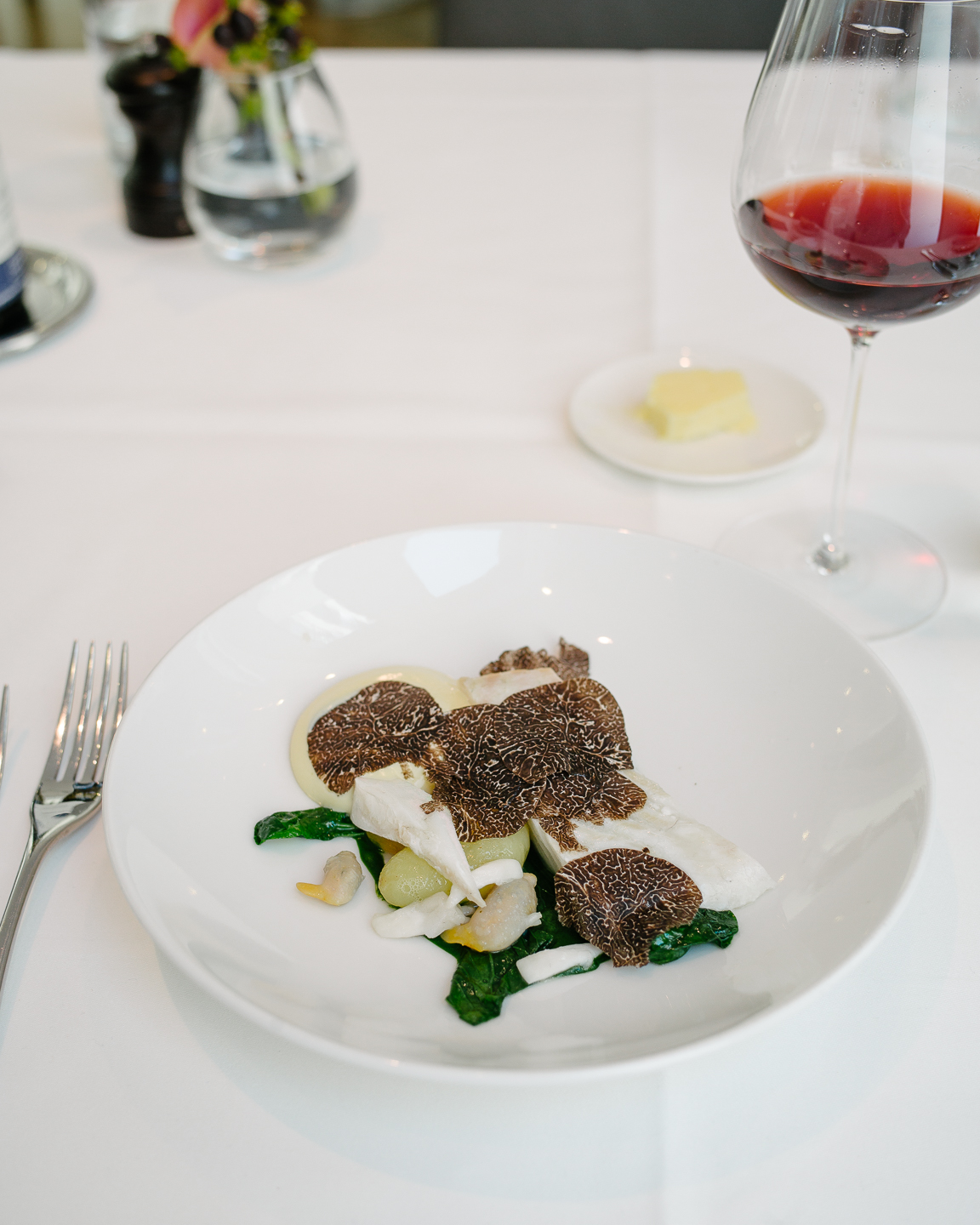 5. Potato Gnocchi
with peas, Australian winter black truffle, red pepper and parmesan foam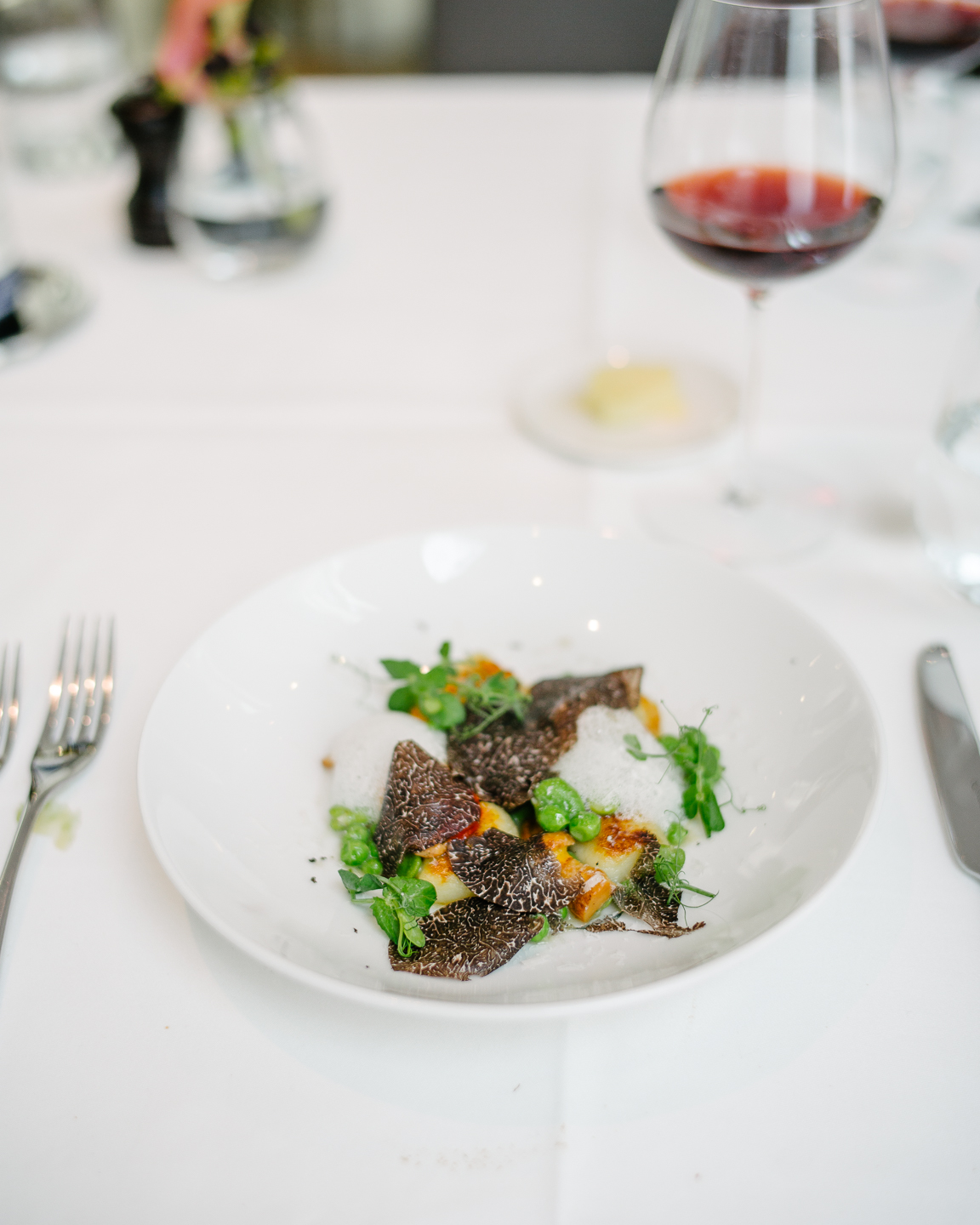 6. Roast squab pigeon breast and confit leg
with beetroot, cherry, fresh almonds, endive and jus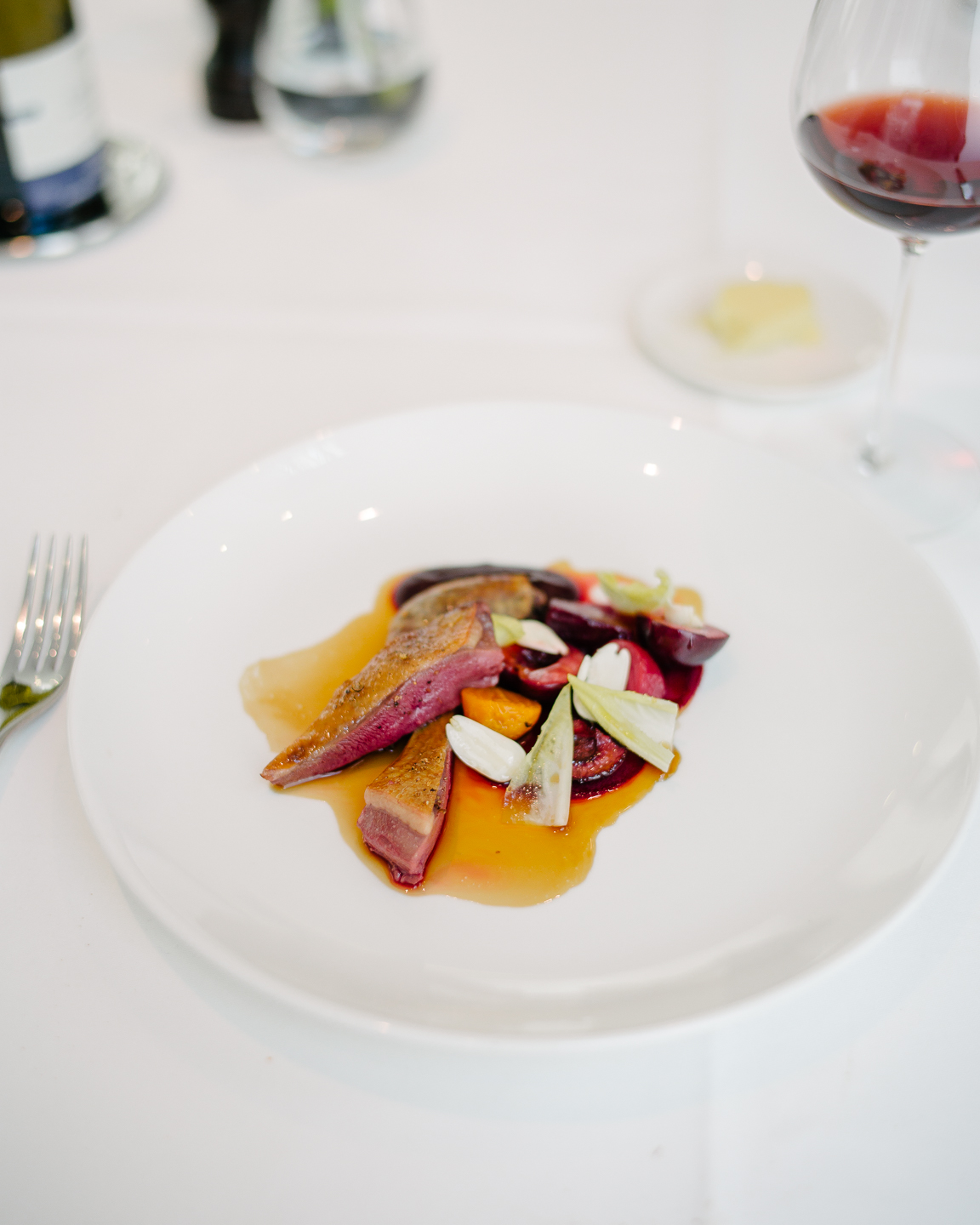 -Cheese-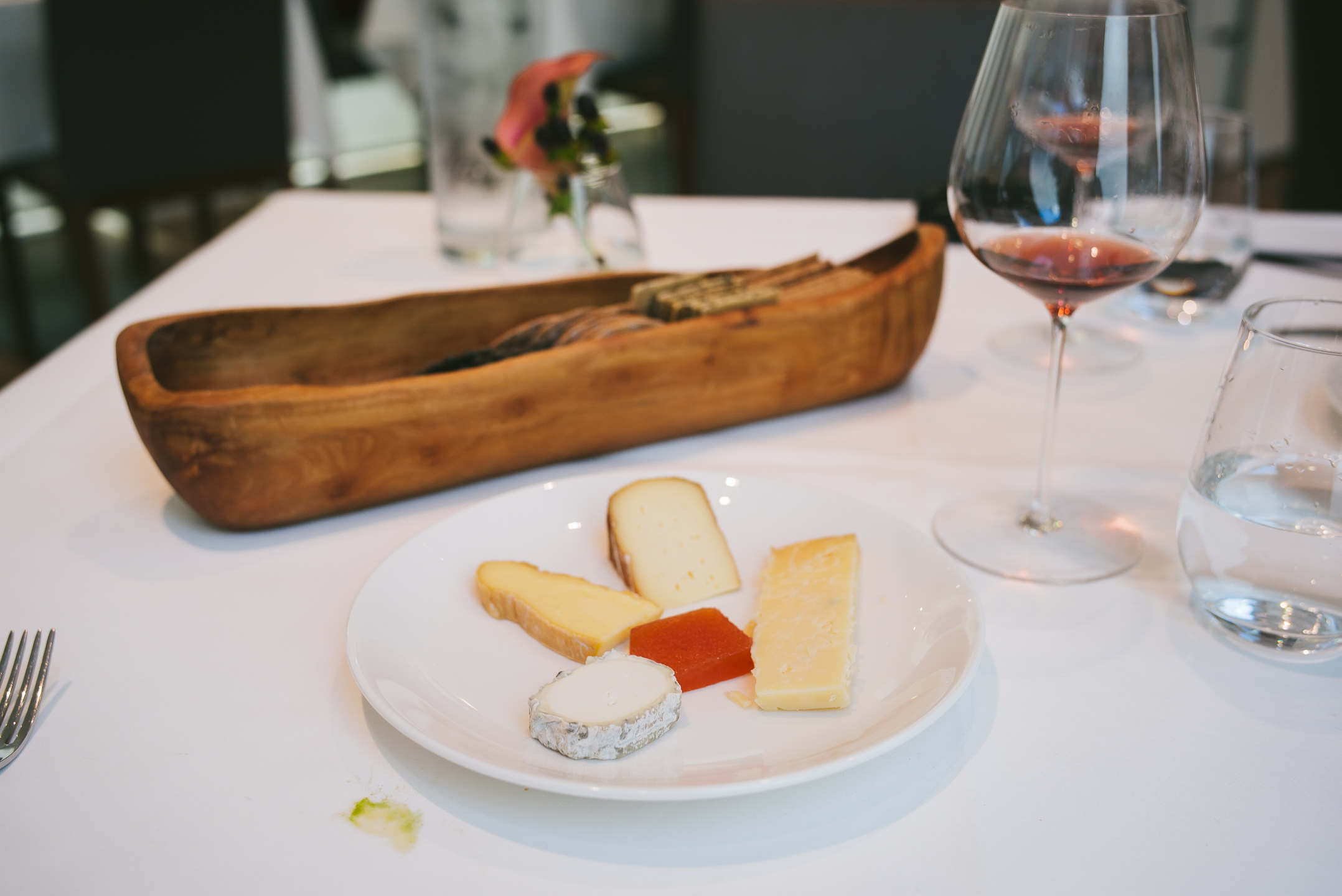 7. Pre-dessert of Mara de Bois strawberries, coconut foam and lime meringue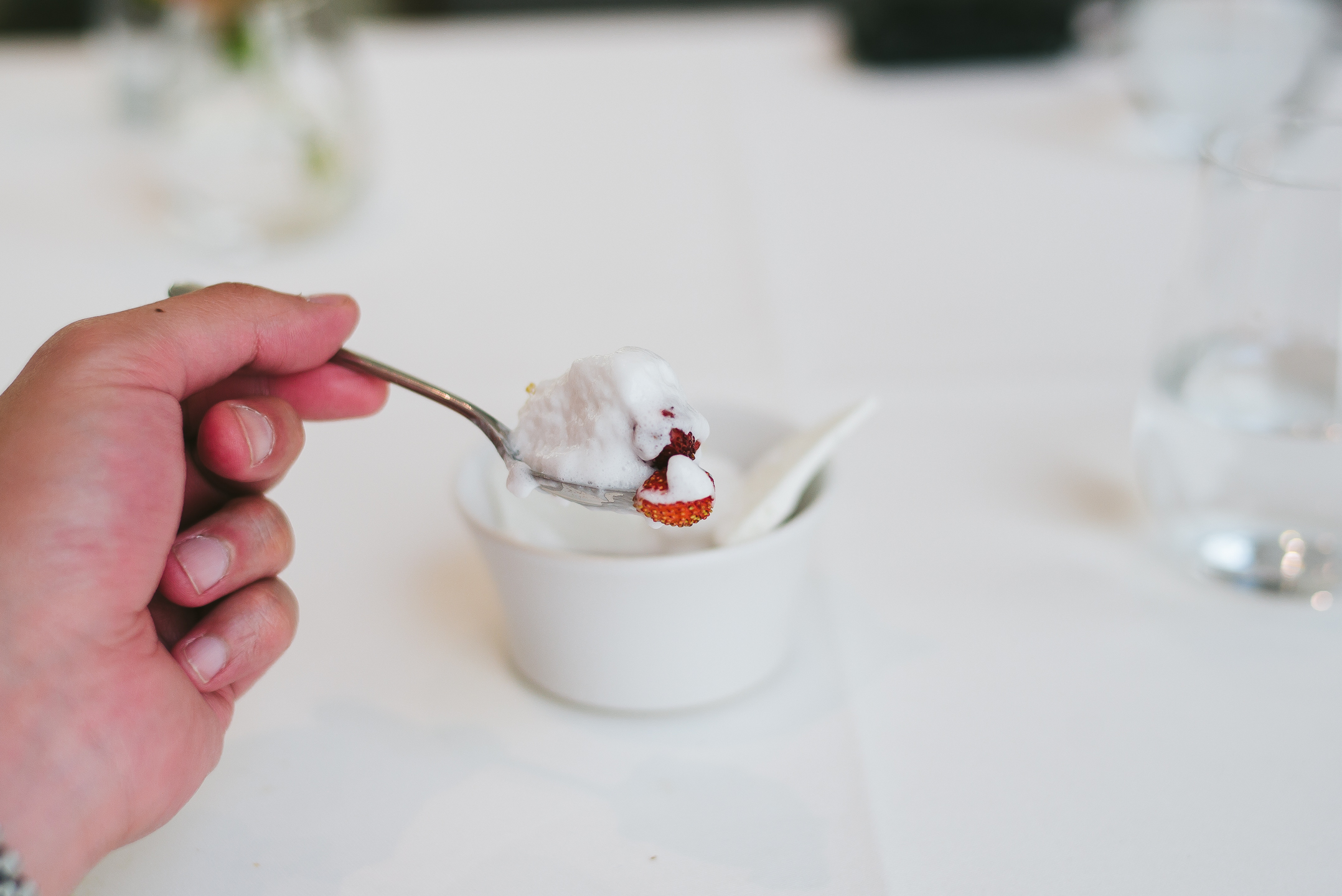 8. Bonhams chocolate bar
with passion fruit sorbet and blackrurrant