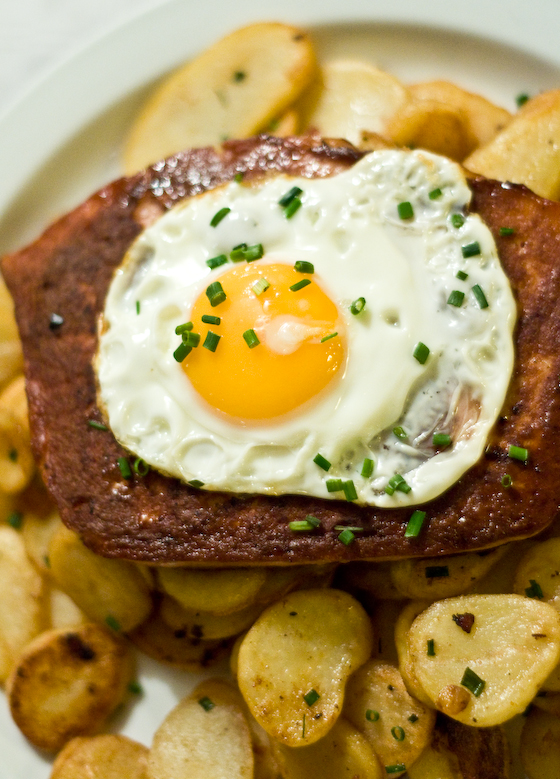 Restaurant count: Sixty. Waist growth since blog inception, erm, lets just say I ripped two of my work trousers.
Yup, time to launch my totally subjective London Restaurant Must Go list, updated monthly. Think of this as LondonEater's very own all time premier league of super duper whooper deliciousness rankings meter ultimo list to defeat all lists that were ever created. I am limiting this illustrious farce to the eight restaurants which has produced the best meals I've ever eaten, so far. So without further ado …..
The Must Tries, April 2009.

1. Sushi Hiro (Sushi only, seriously)  About £20 pp ….. £25 if you are greedy like me.

Reviewed in Nov 08 I said: "If you've always been curious about raw fish, then I wholeheartedly recommend you go here to get your introduction to the Japanese delight. For everybody else, you'll remember why you love sushi all over again, it's really that simple."
Five months later, Sushi Hiro is still worth its weight in gold. Affordable, fresh, delicious, and that's why Sushi Hiro debuts at Number One.
2. The Ledbury (French) £25 set lunch , £50 lunch £60 dinner

Reviewed in March 09 I said: "I enjoyed the Brett Graham show, alot. I think the young Australian is chock full of talent and he rightly deserves his rising two star status. If he keeps up this standard of cooking, he will rocket all the way to the top."
On my visit, the salt crusted ash roasted celeriac with truffle mayo was perhaps one of the tastiest things I've ever put in my mouth, and that says alot. The memory of the meal is still fresh in my mind. The bleeding edge of the michelin star, go celebrate with someone special here.
3. Franco Manca (Serious Pizzas, only) £7pp

Reviewed April 2009 I said: "Yes, the chorizo is good, the cheese is good but the dough is spot on, it's really really good. So much so, words stopped flowing when I was eating there as these were the notes I took: "Spongy. Tear resistant, and…" And? That was it. Forget blogging, I was too busy eating."
It's true, it's all true, the best pizzas in London are made in the wood fired ovens at Franco Manca, its not just good, it's amazing. As a Londoner, I am proud and feel fortunate that Franco Manca belongs in London. Special stuff.
4. Cambio De Tercio (Modern Spanish) £45 pp

Reviewed in September 2008 I said: "I've left it to last. I love Cambio De Tercio. They tick all the right boxes for me. Spot on, zippy service, waiters who know their menu inside out and they make educated recommendations. A robust wine list consisting of the best Spanish Riojas, and one that spans all budgets. The decor that oozes flair, character and is relaxed, just a nice space to eat in."
This restaurant has a special place in my heart, it's my personal favourite in London and I've had many a great meal in this great little eatery. If I had to choose one to go back to again and again and again, Cambio would be it. She's the one folks, she really is.
5. The Square (French) £75pp a la carte, £35pp set lunch

Reviewed in January 2009 I said: "I'm still abit miffed as to whether these salt and pepper shakers actually contain anything or if it's just table decoration, because you need none of that here, food is perfect."
Seriously good food at Phil Howard's exciting two michelin star French molecular gastronomical creative workshop. Mate, the banks are finally profitable again, so perhaps that means we'll all soon be able to afford that £75 dinner, again.
6. Hibiscus (French) £25 set lunch, £75 dinner

Reviewed in December 2008 I said: "Look, if you love food – you would have either read the proper reviews or would have already eaten at this venerable name. All I'm doing is adding fuel to the fire, in short: Hibiscus is really that good."
I went just before Claude Bosi earned back his two michein star status, the food is glorious, and that's just the set lunch. There's something special cooking in this Frenchman's kitchen.
7. Salt Yard (Tapas Bar) £7 per tapas

Reviewed in April 2009 I said: "Being a tapas bar, one kind of expects forward, distinct and uncomplicated flavours and all the dishes I sampled on my visit were umami rich, delicate (where needed) and moist. I'm not sure if the menu changes with the seasons, but the warm and brothy flavours were hearty and this certainly is one of the better tapas bars in London."
Better than Barrafina, cheaper than Bocca Di Lupo and could arguably be one of the top tapas bars around town. A reader sent in this recommendation and I need to thank Ben for this. Salt yard rocks, hard.
8. Hache Burgers (Chopped steak burgers, plus other stuff too) £7pp

Reviewed in October 2008 I said: "I have got to say, this is an excellent fish burger that is well-executed, probably the best I've ever had and miles better than an ocean's catch. This definitely does seem like burger taken to gourmet levels, but thankfully it hasnt taken on any snotty pretentiousness."
And what better way to round off this list than some honestly great burgers. They serve the chopped steak kind instead of a run of the mill mince. The pinnacle of the Gourmet bun.
So that's my the inaugural top eight, some may rise, some might fall and I suspect visits to Hawksmoor and Dinings might change the shape of this list next month. Till then, do come back for the weekly reviews, oh and I don't hardly ever do this, but do tell your friends to pay a visit to the blog of a dude who eats out, alot. Happy eating folks.
Did you enjoy reading this post? Why not subscribe to my feed updates for free. Alternatively, You can subscribe via email.