Weekly round-up of yummi-news from around london and the blogosphere. Now released every Sunday and brought to you by a London eater.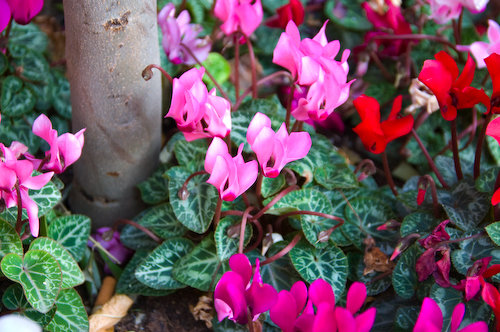 Reflecting on my hat-tips, rethinking frog sashimi and covering the ultimate gourmet food show to hit London.
eating happenings here on London Eater
I'm glad to report that I have finally shook off my batman growl and returned to more fluent sounds. Phew. This week has been nothing but eventful as there were lots happening not just over here on London Eater, but also in my life.
First of all, this is the week where I've made the most number of posts, seven in total! Also interestingly this is post number fifty for me, so a mini yay. It's rather strange because my parents were also in town this week for my brother's graduation so I'd been quite the busy bee and miraculously found time to blog. I suppose the saying goes that your work expands to fill the time you have available, or in this case, unavailable. Here's what went down this week:
Borough market part one & part two I paid a visit to borough market and it took me a while to prepare this series of posts. I love markets and took lots of pictures while I was there. In part one, I particularly loved the dulce de luche and the olive sellers, while in part two, I'm still waiting for the girl in the accidental portrait to leave me a comment.
Part three I finally put out part three of my quickie wine guide which is on buying & storing. I must say, I am glad that I've kept up with this series, its about at the half way point and I sincerely hope that people are finding this little guide useful so far.
Spoonfeeding me I wrote a review of a great new startup site which is abit of a london guide to events/stuff to do in the city. It's easy to use and their spooners passionately sift through the traffic to find the best things to do in the city. Do check it out here.
A graduating post I went off the tangent with this one when I went along to my brother's graduation ceremony earlier this week.
Rewarding. I gotta say, I'm lost for words when I got a few pats on the back from my fellow bloggers. I'm so glad I started blogging because eversince, I have met so many wonderful people online. Go read this already, some of the very best foodblogs.
Hauche Burgers Lastly, I rounded off the week with a visit to possibly the best burger bar in london. I'm a little bummed since they disallowed photographs, but they saved their blushed by serving me an excellent fish burger. Read here.
london happenings around the Smoke
The BBC Good food show is going ahead in London between 14-16th November in Olympia, London and your friendly resident eater is thinking about covering this event. The organisers claim that this is going to be the capital's ultimate gourmet festival… I cannot miss this! More details to follow as I find out how to sign up for this. Any london foodies interested in going as well, please do let me know,  ticket prices as follows:
2008 Ticket Prices
Ticket type
Advance price
On the door
Package
General Admission
£16.00
£18.50
Entrance + Show Guide
Dining Packages
£36.00
N/A
Entrance to the Show and Show Guides, show bag, wine glass and holder and £10 worth of dining currency.
Entry +seat in the Cookery Experience
£20.00 – £50.00
N/A
Food Icon Sessions for Heston Blumenthal or Nigella Lawson cost £50 including entry to the Show. James Martin session costs £20 including entry to the show.
VIP Package
£75.00 – £105.00
N/A
Entrance to the Show, seat in The Cookery Experience, goody bag, £15 worth of dining currency with access to VIP area, glass & holder, bag crèche, cloakroom and priority queuing for book signing. VIP package including Heston Blumenthal or Nigella Lawson cost £105
I read about this website called moviesanddates.com in the paper a few days ago which allows you to put up a very simple profile ( just tell them your favourite movie and which actor you mostly look like, i said brad pitt…) and then they set you up with a blind date where you both meet in a cinema to watch a movie together. Seriously, this just sounds completely random…. if you don't see a post about this after the 20th of November, assume the worst has happened. The things I do in search for a great blogpost.
reading happenings around the community
LIVE frog sashimi. This is not one for the squemish. The sushi master skins a live frog ( he looked so cute ) and served up a beating heart. Bu-bub. Er, I do enjoy raw fish… but I am not having a frog's head in my bowl while it looks up at me as I eat it's flesh. Watch the video below at your peril:
The Hungry Mouse's awesome home-made maple syrup whisky drink really blew me away. Jessie is a great foodie pal of mine and her blog is fantastic… so what are you waiting for? I've just endorsed it so go read it now.
Foong over at the food site wrote about a few foods which help prevent cancer. I think it's a great post especially since most of us foodies like to indulge in alittle too much sometimes, so its nice to see that at least somebody is being sensible, read it here now, it might just save your life.
Savory.tv has been quietly creeping up my blog-o-radar. It's a food video blog with which their main goal is to demystify gourmet cooking by having pro chefs show you how easily it can be recreated in the comfort from your own kitchen. Go check it out here, I think it's a pretty cool concept – and a clean blog design too.
To boldly go where no eater has gone before…
It's been a hell of a week, thanks again Jessie, Jo, April, Heidi & the Bentoist for the awards, you guys rock! There's part four of my wine guide next week, a visit to a quaint dutch pancake place and depending on how quick I work, a visit to yet another food market – this time along King's Road. Have a great end to the week ladies and gents and see you back here in seven.
Did you enjoy reading this post? Why not subscribe to my feed updates for free. You can also subscribe via email too, and for free.