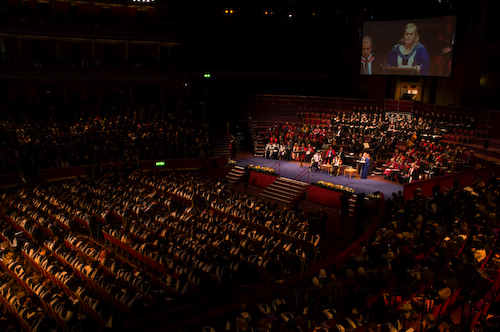 Graduation ceremonies in central london can be a rather colourful affair, everyone dressed up, glowing parents & excited extended family, all except the rather dreary and downright boring ceremony. Are you wondering why I'm blogging about ceremonies instead of food?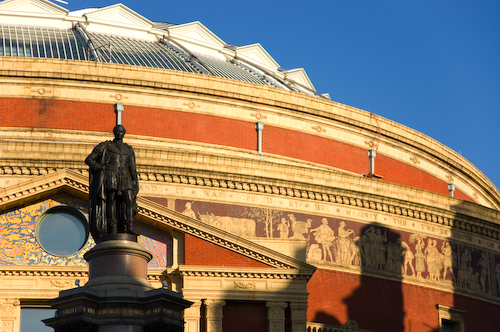 Apologies for this interruption to normal food service, I know its off the topic and abit personal. Imperial is very close to my heart, as it's where I spent four years nodding off in most lectures… that is when i'm not accidentally wrecking my professor's lab.
My brother's graduation took place on a rather lovely october wednesday morning in the Royal Albert Hall. It was a little cold but overall, was a nice event altogether.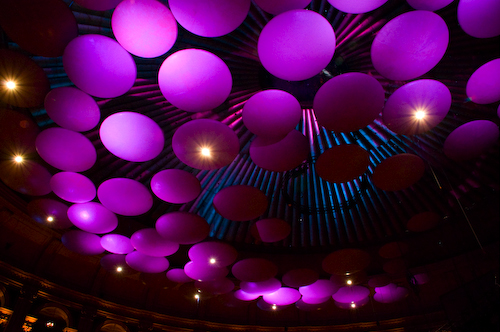 The ceremony itself is quite well choreographed (afterall, they have been doing it for 100 years) complete with the 'no clapping' policy when receiving graduands on stage. Believe me, sitting through three hours of name calling is, for the most part, fantastically boring. The 'ufo lights' hanging from the ceilings were just about the most appealing highlight from the ceremony… and this is the third one (in a row) I've attended in recent memory.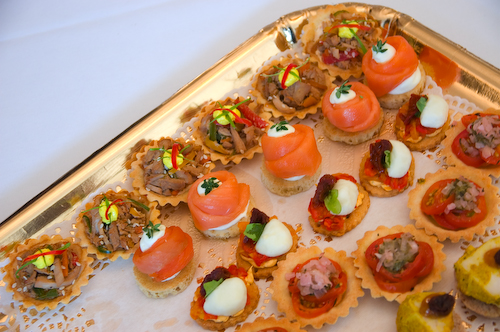 The reception, of course, is the best thing about these events, featuring pretentious canapes which don't quite taste as good as they look. At least the bubbly was free-flowing. It was rather nice to see me old professor again, he has since forgotten the mess of a thesis which I produced for him a couple of years ago ( which is a good thing ). It's also nice to see the photo of him in a bikini survives ( you didn't read it here ) in his office. Paul notes that it is a 'manipulated' photograph which was given to him by his PhD students when scanning first 'came into fashion' yonks ago.
While I'm at it, Paul (Professor I should say), you've been a great mentor and an inspirational guiding ( and cheerful ) light through the years, thanks for everything, shake gels will be the wave of the future I'm sure.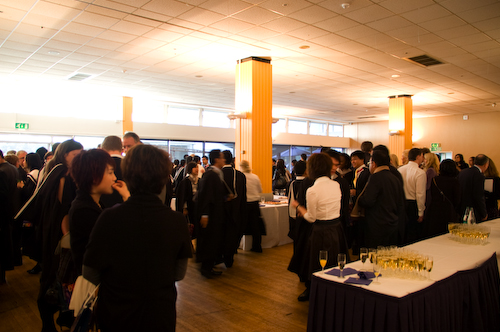 Without further ado, let me take this opportunity to congratulate the 2008 Imperial graduands, you're inheriting a world which is a little screwed up at the moment, but I know you guys will think of something cool to fix it.
In particular, please  join me in congratulating my little brother's success, four years of falling asleep in lecture theatres and now an eternity of button-mashing and fear of the p45. Clap clap clap.
Please also join me in congratulating my dearest Jennie, who after six years is now saving hearts, saving lives and saving souls. You're the sweetest person I know and I'm sure you'll heal a few hearts in more ways that you currently know how.
And on that note, food blogging will resume normalcy.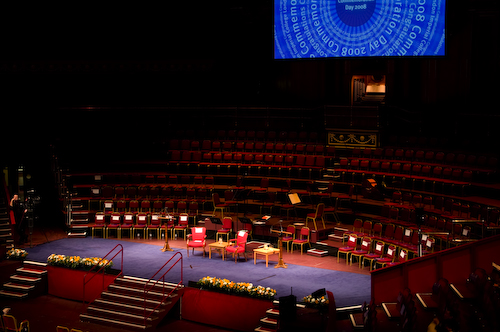 Speaking of Imperialites, you might be interesting in a few london food blogs run by Imperial thoroughbreds:
Delightful eggtarts ( great blogname ) run by Dana and Vivi are back after a long summer break and a new theme too, do check 'em out here.
Su-Lin runs the excellent tamarind and thyme who loves to eat, loves to cook, writes from London and takes some pretty awesome pics.
Seems like we are a pretty hungry bunch afterall.
Did you enjoy reading this post? Why not subscribe to my feed updates for free. You can also subscribe via email too, and for free.