The LondonEater Newsletter, Vol 2, Issue 1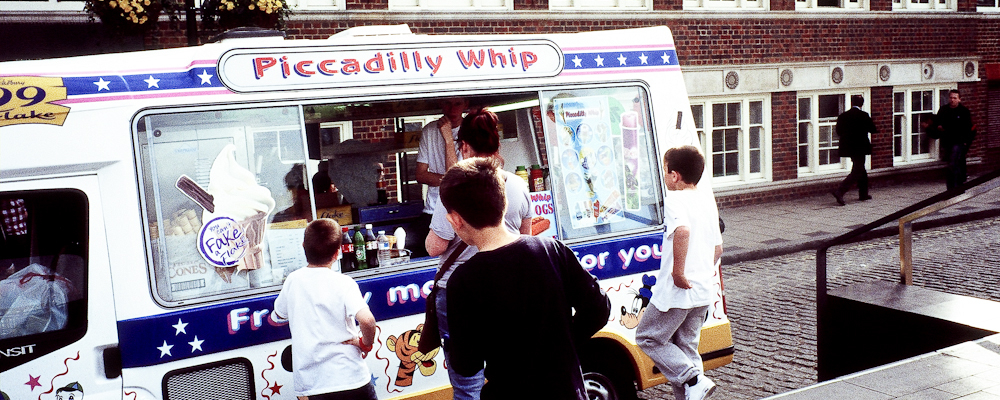 I have been toying with the idea of a redesign for the last few months, rather than making superficial changes, my intention was to rethink the blog format particularly how to handle my archives of reviews so that it can be more usefully deployed. What do you think, you like it so far?
The previous theme while flashy, was cluttered and slow to load at times. Plus, it isn't really designed for iPads or iPhones. I'm a fan of digital white space, uncluttered and efficient designs. I wanted even clearer navigation, concentrate on cleaner typography and the ability to streamline the reading experience. After all, the reviews here are all in excess of 1000 words. I've been following iA's concepts recently, and it just made sense to use their template as a framework. The template is very basic, but at the same time this meant high flexibility in adapting to small design quirks. Also, the modularity meant that I could more easily merge my photography portfolio with LondonEater.
As a reintroduction, LondonEater is a restaurant review blog. The three reviews a week format is unchanged, so if you are a subscriber, you won't see many changes, if any to your chosen method of delivery. But there are tangible additions to content elsewhere. I have introduced a new set of blog posts to help steer readers in the right direction.
1. Weekly Newsletter, Every Sunday
What you are reading now is the new newsletter. It has two functions. Firstly, it will act as a lead article linking to and anchoring all the past week's changes – like an index. Secondly, it doubles as a weekly newsletter that will go out to my subscribers. It is an evolution of my old sunday 'eat&read' round up posts I used to do a million years ago. It is a summary of what's new, what's hot, what people are talking about out there…. you get the picture.
2. Homepage structure
I wanted the homepage have more structure to it, in my mind I was thinking of a magazine index. Yeah, so navigation should be clear (as it has always been). The weekly newsletter will be the feature article – like an introduction I suppose – and then all the latest updates will be immediately posted as it goes live, just under the feature article.
3. Foodies on Twitter
This is still under development, but essentially this is a live page which pulls the public twitter stream of some of the most influential food people who use twitter to keep their followers abreast with the latest developments on the London food scene. It is worth checking out if you wanted a list of London food people to follow, but don't know where to start. Have a look here.
4. New Living Guides
When Im reading a new blog, I'm mentally searching for the blogger's personal favourites page. Like say, if I wanted to go to Istanbul, and wanted abit of hand-holding of where to start my research. So to that end, I went about creating an easier jumping in point for new readers, and the result is my living restaurant guide. It is 'alive' because I wanted it to be ever-changing, as I discover new places, and also it's just a place to keep a list of my personal favourites.
The other living guide is the reader's favourite page. Basically, it is a list of categorised restaurants, whereby readers can vote on. I have pre-selected a list of restaurants for a limited range of categories as a start, and will see how this works over the next few months. This will really only work if you vote on restaurants, and if you tell me what I am missing out so I can update it periodically. And in time, it should become a document created by readers for readers. For the time being, check it out.
Yeah so I hope you will like the new format, and that it will give you a smoother reading experience, and if there's something bugging you, or something you want changed just let me know, I appreciate all feedback and will try to incorporate the comments.
Reviews due this week are The Wolseley and Fernandez & Wells. Have a good day folks.
last week, I ate…
Le P'tit Normand : Modestly flamboyant

"I liked Le P'tit Normand, the retro if quirky menu with its equally eighties pricing is ironically a breath of fresh air. if you don't mind Wong Kei style never-to-be-redecorated surroundings, and if you so happen to be in the area, you might be delightfully surprised with what this petite French restaurant has to offer." Read more.

Golden Hind : Fresh from Grimsby

"I'd love to try the Anstruther Fish Bar which was famously crowned the best fish & chip shop in the country last year. I am attending a wedding in Glasgow during the August Bank Holiday and maybe a detour is warranted. Until then, Golden Hind will have to make do." Read More.

Petrus : Redeeming Gordon Ramsay

Has Gordon Ramsay still got it? If you like the traditional idea of wining and dining, then yes of course he does, Mark Askew does have three michelin stars after all. Here's the kicker: I would happily spend £25 for the prudent elegance, but I would not be compelled to spend another £55 at Pétrus. Prix Fixe anyone? Read More
My favourites right now
1. Petrus
2. J Sheekey
3. Bistro Bruno Loubet
4. Le Relais de Venise
5. Eastside Inn
Staying connected.
Observer Food Monthly launched their new 2010 awards yesterday. You can watch a video preview with Jay Rayner. Gill & Coren check out Harwood arms, separately I gather. I really enjoyed Bellaphon's sighburger post and I spent a good part of my weekend oogling at Mowie's excellent food photography.
The Retro Corner
This time last year, I went to Franco Manca for the first time and I said "Spongy. Tear resistant, and… And? That was it. Forget blogging, I was too busy eating."
Did you enjoy reading this post? Why not subscribe to my feed updates for free. Alternatively, You can subscribe via email.