Eat&Read is a weekly round-up of yummi-news from around london and the blogosphere, every Sunday.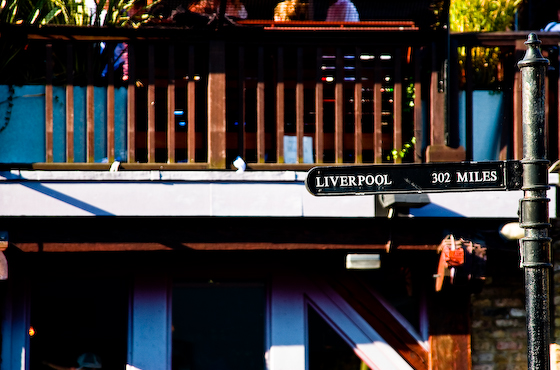 I take it everyone had a smashing time getting all loved up yesterday? As for myself, I've been a busy bee planning content for London Eater over the next couple of weeks. Yes there are a few announcements I need to make in this edition of Eat&Read and the first one is that your resident London Eater (me) is going on holiday for two weeks (Hurray!) , but fear not, I'm still going to be blogging and I'd like to tell you abit about the coming content so do keep reading (please, please, pretty please.)
Eating. happenings here on london eater
The past week has been abit of a blur and the workload is due mainly to email. First of all, my apologies to those of you who sent me an email and are still waiting for a reply – I'm still working through my inbox and I promise I will get round to you eventually, if I don't – do email me again and bash me abit and I am sure to reply 😀
On this topic of emails, I've started to receive emails from readers about places to eat/things they wanna eat in London and I just want to say it's a really rewarding feeling hearing from you. Apart from writing foodporn, this website is set up to help people find things to eat in London and I'm glad that you've put your trust in me to help you with recommendations. I'll keep up the work here and believe me, I'm always thinking about new ways to bring exciting, entertaining and useful content to my readership, so here's to you my dear reader!
Announcements. special seasonal stuff on london eater
I'm going to skip the usual round-up of the last week's blogging activities and go straight into some stuff I wanna get off my chest:
1. Write for me and win £50 competition I would like to thank all of you who sent in your reviews, everything is great and I'll put together a schedule for release and email you once I figure out when your review is going online. The first one should go out around the 21st of Feb, in the meantime, if you still want to join, then do write in, I'm still accepting submissions, deets here.
2. London Eater is going on Holiday which is why I organised a little competition on this blog, I will be going away in a couple of weeks time. I'll still be eating and blogging of course and there will be four more London reviews between now and the end of February. There will not be any London Eating in the 1st week of March. Eating resumes on the 2nd week of march. As for content in between, here is what I plan to write about….
3. Write about the good stuff I eat back home I wonder if escapade still does that £15 lobster and scallop dish back home, if they do, it's going on LE. I'll also be doing abit of travelling and I will be giving away my travel eating posts to Delightful Eggtarts and the Food site. I think I can probably squeeze out about eight posts on while traveling and if you'd like me to give one of these guest post to your blog, I'd be more than happy to do so just email me.
4. The London Eater Wallpaper Pack giveaway While I am away, I will be looking into my photo archive and I will be turning some of the photos into desktop wallpapers. Everything will be free to download and I hope you'll like some of the stuff I have planned. Look out for the Wallpaper pack sometime in the end of February.
5. London Eater All Week Quirkers I will be blogging more quirkers as I receive brainbolts while boring myself on the airplane ride and there are a few 'editorials' I'd like to write about, I say editorials but really it's more like 'rants', oh no no, let's use glossier words, polarising opinion in the world of food blogging.
Reading into London. stuff really worth reading about
Tipped is an ultracool online community in which local people share 'tips' about things to do in London. I've been using for the past week or so and I love the simple clean interface. You'll find me as 'Kang.L' on tipped and you can go befriend me if you like.
Wee Birdy London is one of the finalists for the 2009 bloggie awards for best kept secret. It's a fashion blog by a fashionista for fashionistas. The blog design is super clean and the pictures are really slick. I mean, I'm a dude and even I'm impressed by this, it's a really cool site, go check it out girls.
EatMakeRead is the blog of Kelly the Graphic Designer who loves to eat, make fun things and read interesting stuff. Yet another superiorly slick foodblog with great photographs and a superclean design. It's all about the white space, I love this one alot.
Drinking chocolate Maybe cos its Sunday I am really craving a damn good cuppa hot chocolate. So I googled it and stumbled upon this gem of a recipe at Recipes2Share. Oh look at all those bubbles….
Next Week on London Eater
On Monday, I will unleash the foodie tube map on the chew on that blog, on tuesday I will write the delayed cafe rouge breakfast trip and on friday you will witness the sophie lobster roll. In between will be the usual London Eater quirkers and on Saturday I will be leaving on a jetplane. Have a great sunday folks and see you back here tomorrow!
Did you enjoy reading this post? Why not subscribe to my feed updates for free. Alternatively,  You can subscribe via email.