You are now reading   intro | one | two | three | four | five | six | part seven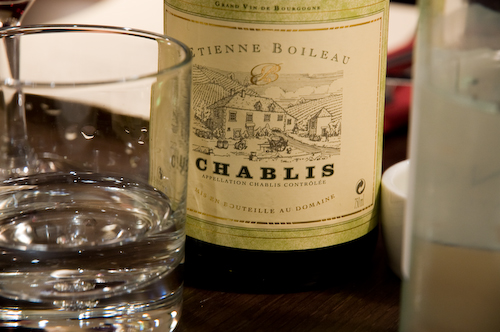 It has taken me almost three months to get here, but I'm glad I stuck to my seven part guns and have wrote about one my favourite subjects: wine.
In the end, when I'm reflecting on what I've said (and what I haven't) , my knowledge on wine is but a grain of sand in the most expansive of beaches. So it is only appropriate that I highlight some of the best wine resources around the web to conclude this my quickie guide to wine.
1. Wine library TV … with Gary Vaynerchuk
a.k.a. the thunder show.
Forget Robert Parker, forget the spectator, the ultimo wine god of the web 2.0 generation is Gary Vaynerchuk. His video blog is up to number 594 and he reviews 3 or 4 bottles of wine every day. I've subscribe to him as a video podcast on my iphone for almost a year now and I've learnt so much from the Vaynerchuk. Not only is Gary really good at wine, he's funny too. Join the vayniac movement now.
2. Vinography
If you are looking for a comprehensive wine blog listening in on the industry's hearbeat then look no further than vinography. It certain does help that their wine reviews are superbly detailed write-ups too and their aroma card is a useful tool as well.
3. Dr Vino
Dr Tyler Coleman's blog features a more personal commentary on the wine world, complete with the occasional wine review and some rather insightful and informative general pieces. I know this sounds a little strange, but it is nice to come across blogs which genuinely offer an opinion rather than just junk attention grabbers to get on the front page of digg. This one is a real gem.
You got to have a french wine blog in here. Bertrand Celce is a photographer, writer and wine lover who lives in France. Pretty obvious what his blog is about and his personal , diary style entries document his visits to various vineyards around france. Does make for pretty insightful reading about french vineyards and to me, almost a kind of promotional tool to visit french vineyards. I'm still saving up for my trip to burgundy.
If you feel the need to join a club of like minded vinophiles then look no further than the wine society. Founded in 1874, it is possibly the oldest in the world and for 40 pounds gives you lifetime membership and it gives you a block of 'shares' in the club. Their wine plans are great and the website itself is a treasure trove of wine knowledge. Well worth a visit.
Inconclusively… 
I hope you found this little quickie guide useful, from now on, I'm going to be slowly adding wine reviews to my blogging arsenal. As usual, I'll try my utmost to ensure maximum quirkiness in my commentary and in the meantime, here's the quickie wine guide in it's entirety:
Finally, ignore the critics, trust your own palette, try lots of different types of wine and as long as you love the bottle – then it's a great bottle. 
Did you enjoy reading this post? Why not subscribe to my feed updates for free. Alternatively,  You can subscribe via email.