QGTW now reading    intro | one  | two | three | four | five | six | seven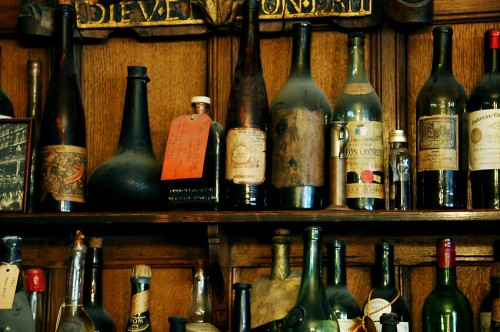 Wine. One of life's simple pleasures. Like great food, wine doesn't have to cost an arm or limb to taste great, it just does.
I think of wine as an artform in itself, a craft that has been mastered by man, but so flexible that a multitude of styles can be attained. Passion and soul are painstakingly poured into every bottle made. Its a kind of liquid elegance, brimming with style and longing to excite dry taste buds.
What is the quickie guide?
Its a series of posts which are written for anyone just starting their first wine flights. It's also my way of sharing the love with fellow wine lovers out there. By no means is this a definitive guide, it's more like my personal story of wine. I must admit I haven't tried everything out there and I am still very much a student of wine. I have gaps in my knowledge but I want to show you how to get into it. I want to inspire you to appreciate the subtleties, demystify the grey areas and bring a smile to you. 
Dump all the stuffy terms, wine in plain english, lets break down the barriers, let's just talk about wine and how good it tastes. 
Here's how I'm going to do it. Seven posts. Seven parts of the story. Seven ways of telling you wine is awesome.
Each post will focus on a particular area. Here is a breakdown of the topics:  
How to buy your very first bottles and how to store them properly

What food goes with which bottle?

What to order & avoid in a restaurant

Give you an idea of the wine alternatives

Useful wine resources and where to connect with other wine lovers
I'm aiming to complete this series in 7 weeks, one post a week, plus extras, this would be week zero.
So now you know what to expect in the coming weeks, do come back often!
I have so many plans on how to breathe life into my wine section. Its a labour of love folks, make sure you enjoy the ride along the way.