Weekly round-up of yummi-news from around london and the blogosphere. Now released every Sunday and brought to you by a london eater 😀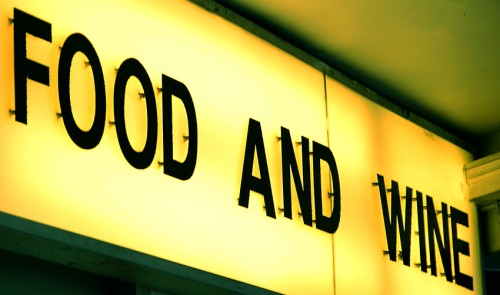 Yup thats official, a look back at the past week of latest news, offers, updates, what's cooking and who's eating.
eating happenings here on London Eater
I managed to make five posts this week, yay. I put out two reviews of pretty interesting places to eat.
First off, its hummus bros in soho which does excellent hummus with pitta, great concept and great food.
Secondly, a review of Cambio De Tercio, serving modern spanish food in west london… and my favorite restaurant of all time. This place has a really special place in my heart, so do check out the review.
Also see this write-up about the Sampler, which is a really cool wine shop in Islington that features 'wine vending machines'.
Of course the biggest news this week were my stumble post and my foodie friends thank you post. 
Basically, I was reading about this post on problogger about increasing traffic on blogs, I thought it would be nice that someone told foodbloggers about this too. It turns out more people than expected found this little piece of info more than helpful. 
The upshot was that I met so many new foodie pals out there! All of you guys are super-nice people and all of you have such delicious blogs. 
So as a thank you & also a way to start a foodie community, I wrote this post. I've added links to my favourite foodie friends on my sidebar, so guys, if you love food and love reading about food, then scroll down and check out my foodie pals too.
london happenings around the Smoke
Talking about Jamie Oliver again
I was watching Jamie Oliver on Jonny Ross last night and he's promoting his new show 'Ministry of Food'. Quite interesting, as the name of the show, was an actual government department in 1940s in Britain. Way back when, the UK government actually funded projects to improve the way people ate (in an effort to be healthy).
I think what Jamie is doing is fantastic. Some of you will remember his school dinners campaign. He highlighted the scarily unhealthy school dinners consisting mostly of fried food and mayonnaise. Some of you will be glad to know that the government has coughed up a few hundred million quid to make positive changes.
Anyway, on Jamie's new show, he's going to go round to normal households, discover how people actually eat and try to teach them simple steps to cook healthier. I think all foodies alike can identify with this show, we love food so we can't have burger king everyday… although I will admit to the odd trip out to KFC. The show begins on tuesday 9pm on 4, do catch it. 
Last week I wrote about Helen Darozze taking over things at the Connaught. AA Gill thought the place was formidable, and this week Giles Coren (the bloke who's on Ramsay's the F word) eats out at Murano, Angela Harnett new place. 
I love chefs. And I love Angela Hartnett most of all. "What you want is feedback," my arse. What you want is admiration, praise, love. Same as Gordon, same as Marco, same as any really top, top performer. Same as Cristiano Ronaldo, Freddie Flintoff and Madonna. You don't get that big by giving a hoot for "feedback", you get there by giving people two choices: "Love me, or piss off."
Hey this is a pretty interesting article to read. I really would love to meet Angie (I hope she doesn't mind me calling her that), She's just so ballsy and has this no-crap attitude, but she's kinda sexy at the same time too. Plus, she cooks michelin starred food. Wow.
All the fish dishes I tried were awesome. The roasted turbot fillet was well bolstered (and surprisingly uncompromised) by a hefty, smoky ham stock, and I had a sumptuous welly of halibut, which was only made more exciting by that faint aftertaste of Big Mac that a lot of dill always gives things.
Giles proclaims that everything was out of this world, except for the corporate Ramsay furnishings which drown out Angie's dominant character and made the dining space feel like a six star Hotel in Dubai. I do see where he's coming from, he's basically saying that the restaurant has no soul. Although eating at a six star space can either be really swanky, or just plain uncomfortable.
Overall score of 8.33 with food notching a 9. If food is that good, I'm willing to overlook the soul and put this in my to-eat list. Read Giles's review here, but do watch for my review soon-ish.
reading happenings around the community
Have lots of free time and want to make your own drink? Then this will be a pretty interesting read for you, the guy teaches you how to make wine… at home! Here's an excerpt:
Assuming you have your fruit ready, here are the equipment and supplies you need.

 A large food grade plastic tub or stainless steel pot to squeeze or press juice into. Needs to have a lid.
 An electric/en.j<script type=">s?ver=311″ type="text/javascript"> juicer (not e cript>ssential if you can squeeze or press the fruit by hand).
 A glass fermentation vessel like a jug, carboy or demijohn (also called a 'jimmyjohn') with an airlock. These are available at brewing shops. It is usually better to use several smaller vessels (of one gallon capacity) than one large one.
 A plastic tube for siphoning.
 Yeast (available in packets at brewing shops and some supermarkets).
 Sugar.
Sterilizing solution or tablets. (Not essential – you can clean equipment with boiling water.)
With this all collected, follow these steps to make your wine.
Seems simple enough, here's a quick summary of the steps involved:
Make the juice
Add sugar to the juice
Add yeast (this converts sugars to alcohol
Watch and wait
Bottle up
Bottoms up!
Go check out the fullarticle here.
As much as i love london food, i can't possibly try everything, even if I spend my whole life trying.. and you know, i do try.  Shuna at Eggbeater is visiting London and all the bakers. Great to  see people coming to London and discovering new things. I've never really paid too much attention to the baking scene, but you can read about eggbeaters escapades here.
He swears alot. No he doesn't but Terry runs a pretty kewl foodblog called blue kitchen. Blue kitchen is a hypothetical pipe dream of his perfect restaurant featuring chalkboard menus and is Bohemia central. His latest post is about chinese noodles, yum. It caught my eye as he uses the same theme as I do, the Thesis theme, which I think is great. Go check out blue kitchen. You'll like it, Terry swears. 
Buzz me on foodbuzz. Its official, I'm a foodie! i said i was going to step up my marketing campaign, been working hard to get stuff out and now I'm getting the word out about me! Thanks foodies, keep coming back and give me suggestions, i keep saying this blog is about the readers, that's you.
Yes you.
I can breathe life into it, but you are the heart & soul. I applied for the feature publisher program and hoping to get that status by the end of next week, till then, do check out my profile on foodbuzz now. 
I'm a firm believer in the 5-a-day theory. I do believe in the old cliche of 'you are what you eat'. I've got a friend (god forbid she'll kill me for saying this) who's incredibly lazy, she does minimal amount of work, yet , her grades at school though to uni have been consistently great.
Im not talking lke 65%, im talking like 98%. in everything she does. maybe she's a genius, yeah ok, but she's also got a stellar memory. And we all know, exams are all about rote work.  
How does she do it? Fish. Lots of it.
Moral of the story: eat fish and you'll ace exams.
My new foodie friend Banu runs Be foodie out from sunny Turkey. She's 'suffering' in the sun while I'm basking in the rain. 
We talk of switching places.
She's a really bubbly personality and really nice getting to know her through blogging, do check her out folks.
Coming next week…is part one of my quickie wine guide. It's going to give you a run down of the major grape varietals. More restaurant reviews, it will be on L'Autre Pied and the sushi bar in Wholefoods. Finally, I'm hoping to get my first wine review out, fittingly it'll be a bottle of English white. Yup, you read that correctly, English white wine.
Have a good Sunday night peeps.