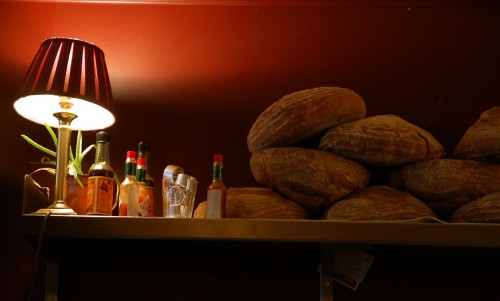 Wow, what great weather! It's late september but summer has finally arrived. I knew it, all those months of rain and cold have finally given way to sunshine. I understand what global warming is doing to the world now – its pushing the seasons back a few months.
Its been a pretty hectic week so far, lots of updates and changes on the site, I've been busy contributing some of my stuff for metrotwin (you'll hear more of this next week), and I finally completed my first wine post. Last week's conquests included Great queen street and I settled for some nice gelato at covent garden. 
Here's some of the stuff I've been reading about lately:
Alibi
Tony Naylor at word of mouth was writing about this new magic drink called Alibi which is marketed as an 'active pretox drink' that helps ward of nausea and headaches. So hangover medicine. I don't really get drunk that often i must admit. The last time I was absolutely hammered was probably by eight (or was it nine?) shots of absinthe . I laid in bed for the whole day. It's days like that which make me want to be a better man.
Menu Radar
I've been quietly following the developments at the Connaught. There has recently been a change of stewardship at the restaurant. The previous patron, Angie Hartnett, whom I have great respect (she's really funny too I find) for, has moved to launched murano. It looks like a great place for her to explore her Italian roots. She's still very much apart of the Gordon empire, I'll have to come try this place someday soon.  
Back at the Connaught, young Helene Darozze's menu looks and sounds great. She has this signature series section which looks good…
SIGNATURE
LES CHIPIRONS DE LIGNE…
sautéed with chorizo and confit tomatoes,
black and creamy "2006 Vintage" Carnaroli Acquarello rice,
Reggiano parmesan foam
So Matt Norman has reviewed it and gave it 7.5/10. Hmm, not bad. I'm glad to hear that the lamb tastes good and that Helene is imaginatively infusing all kinds of otherworldly (sichuan pepper ice cream) recipes to spruce things up.
 Festival?
Gosh it was the mid-autumn festival wasn't it? I must admit, no mooncakes for me this year, I'm still stuck in wales, currently wrapping up an job assignment here. I am so looking forward getting back to London again.
spinach, egg, grilled breads
I came across the ispanakli gozleme recipe at eating out loud, a kind of turkish grilled bread stuffed with creamy spinach and eggs. Really does look sooo good.
new york lunching
Sometimes I wonder if I'm alittletoo obsessed with food, Midtown lunch is one of my favourite lunchtime blogs. He basically goes around the city looking for nice cheap places to lunch…except it's in New York and not London. If I ever get a job interview in the apple' and if they ask me what my motivation is: i'll say its because I want to experience midtown lunch for real. Today its spicy chicken buradi rollat the Biryani cart. Yum.
top table offers
Its a hit and miss affair, sometimes you do get nice deals. Anyway, I've been trawling the search results and here are some offers that jumped out at me, all at 50% off!:
Cape town fish market
Rivington Bar & Grill
Tamarai
Sake no hana
 offer ends 30th Sept 08, quick! 50% OFF at
Alan Yau
's new place!!! I like Sake no hana. it is
NICE
. I pencilled myself in for next saturday. 
Tamarind
 He supposedly invented the hottest curry in the world, 50% try now!  
Well that's pretty cool, wow, 50% sake no hana, sorry guys, I love japanese food and am abit of a Yau-ster.
Although, since he sold Hakkasan, food there has gone downhill alittle bit. They used to have these heavenly lobster dumplings, which were lobster tails wrapped in a cucumber skin, oh man, that was so nice. And the melon creme brulees were so fresh!
Recently I went there to try their berkshire s&s pork. £12 quid ++ , Wong Kei does a far better one at £4. Im sorry I used to think Hakkasan was great, but at the current prices and current quality, you're really better off at four seasons in china town or the mayflower.
Anyway, sake no hana is awesome. yay.