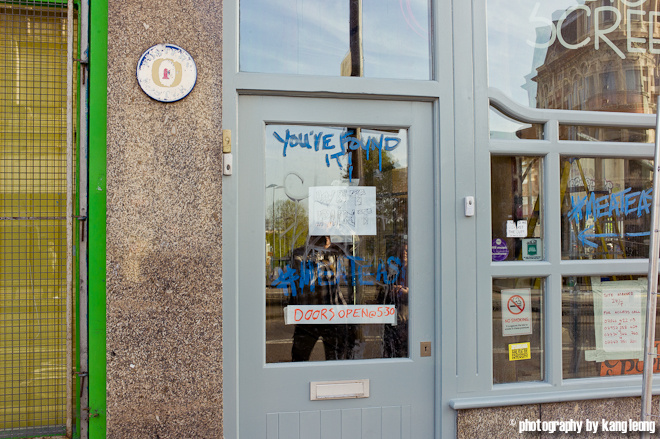 Unless you have been living under the proverbial rock that requires abstination from evil things such as sex, alcohol and greasy chips, you would have otherwise heard about the gospel of The Meatwagon. Unfortunately, the wagon was stolen late last year, so in early 2011, Yianni Papoutsis – aka Blighty's one true burger king – had reassigned his team at the first floor of a closed down pub, in New Cross Gate. The pub had offered its space, as it is in the middle of its refurbishment plans. Yianni's intention is to be able to secure enough funds to get a new van to roll out for the summer.
And thus, #MEATEASY was born. And it's fucking brilliant. Very rough around the edges, but we don't mind of course, because we love quirky and egalitarian, rage against the guerilla dives. Upon arrival, you are given a ticket, and then it's a mad scramble to find a spare seat at the cramped space, as you study the menu scrawled across the wall.
The first time I went was a Thursday night at 9, and we didn't eat till 11. So we spent all our cash on the £7 cocktails and £3 beers. Rum swizzlers aplenty. But when the food arrived, oh my giddy Uncle Bob, it was certainly worth the long wait.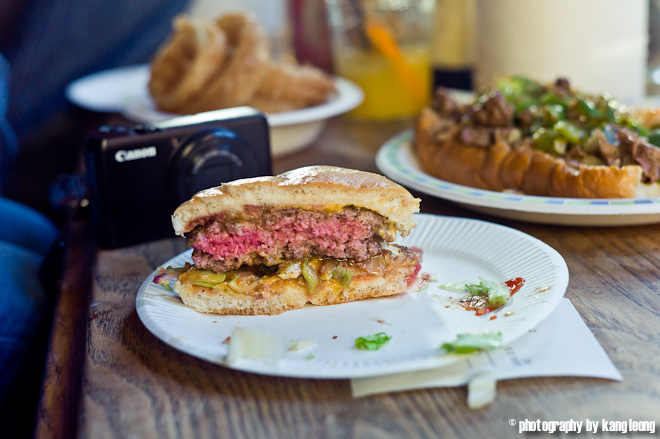 As expected, the menu is not for vegetarians, their famed cheeseburgers are said to rival the In-N-Out and even the Shake shack. Purists love Yianni's burgers, and I have no choice but to cave in and agree with the zeitgeist. It really is fast food's finest hour.
Then again, a burger is a burger is a burger right? Afterall, a patty can only be flipped in so many ways. So sue me burgersnobs.
Joining the superburgers are the schnitzel breaded, tender, juicy and fleshy chicken fillet burgers, chilli cheese smothered hotdogs, Philly cheesesteaks, faux-buffalo wings, gigantic onion rings and McD's style soggy fries and bad bad 'slaw. Everything oozes first rate fast food appeal, redolent of the first time you ate at McDonalds, though everything else pales in comparison to the beef burgers (plain, cheese, bacon cheese, chilli cheese and the dead hippie).
I think the real winner with #MEATEASY in particular, is the rocking ambiance. And probably the people who go there. Equal measures of travelling burger lovers, trend chasers, people just looking for cool place to hang out. Everybody has an iPhone and checks their FB account while their partners order food when their number is up.
#MEATEASY is only trading under next Saturday, that's 16th April 2011, because that is when Capital Pubs will resuscitate their refurbishment plans to remake the currently closed Goldsmith Tavern to the New Cross House.
I am not entirely sure what Mr Collins plans to do with the new pub, but whatever it is, I am certain he won't be pulling in the crowds like Yianni is doing right now. My 2nd visit was at 5.45pm on Saturday, and we were number 44; the doors had barely been open for 15 minutes, and already there was a queue!
This is pure speculation of course, but this make-shift business must have been raking it in, enough for a new burgervan, or two, or three?
The thought must have crossed Yianni's – and potential investors' – mind to create a permanent spin-off as a result of this project. If Spuntino is anything to go by, I think a relocated #MEATEASY will continue to be a hit. Afterall, Yianni already owns a burger recipe ( and a customised and ideal burger bun ) that is the envy of the industry. Whether or not stakeholders can come to an agreement, or if what I am suggesting is unadulterated blasphemy to Yianni is another issue. But we live in hope.
For now, the speakeasy-esque diner/bar, serving great grilled fast food, is very attractive. This is something we can keep going back to. It may yet be the best thing to come from the entire internet fueled, pop-up generation of eateries.
Anyway, if you haven't already, I do highly recommend you try and get to New Cross Gate before 5.45pm, any day from Tuesday to Saturday, if you don't fancy queuing up or risk not being able to grab a table, or missing the last train back to whence you came. Have £40 on your persons, a small tupperware box, order one cheeseburger, one dead hippie, one chicken burger, one Philly cheesteak, and stuff whatever you can't finish in the plastic box for lunch the day after. I promise it'll be a night to remember.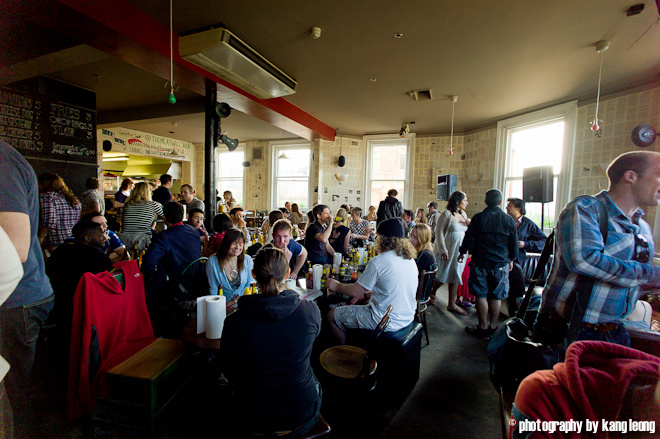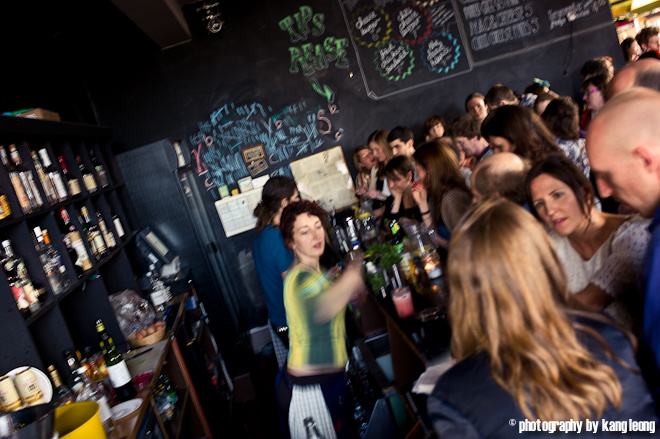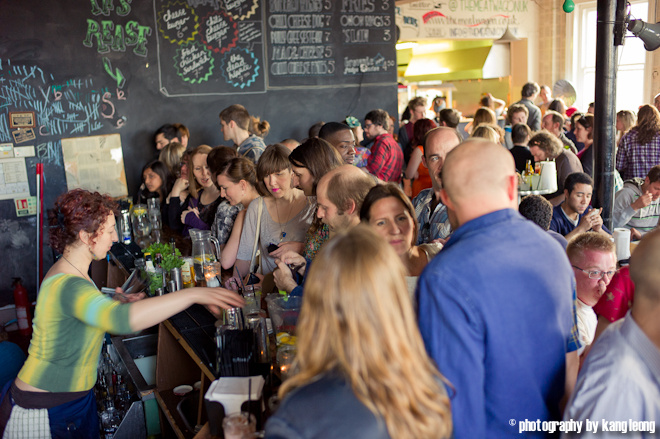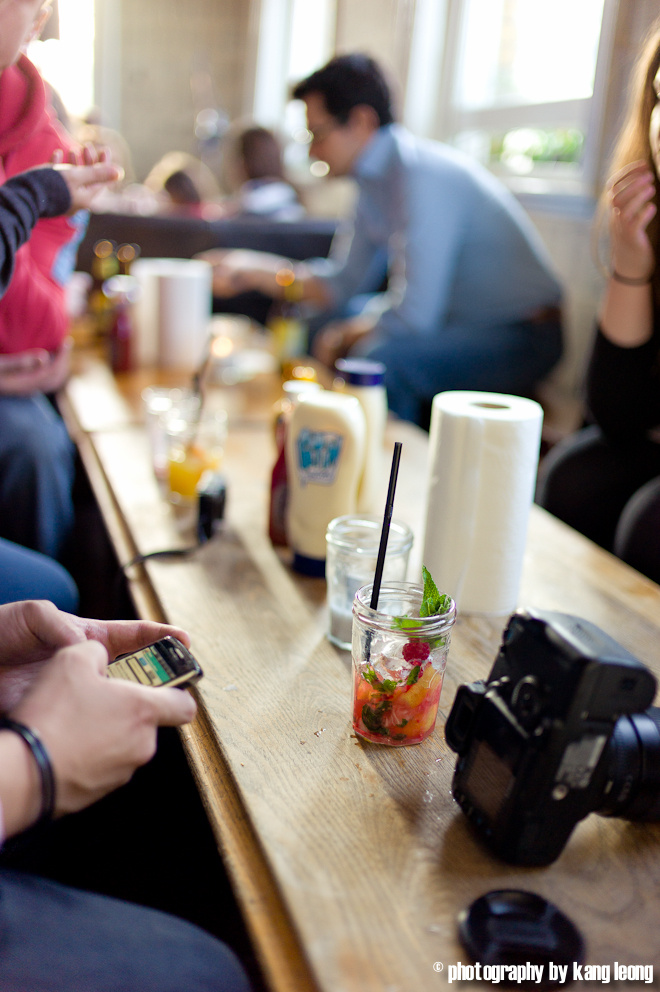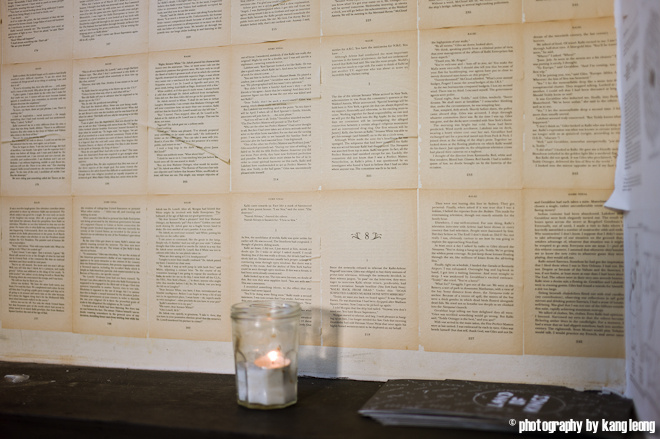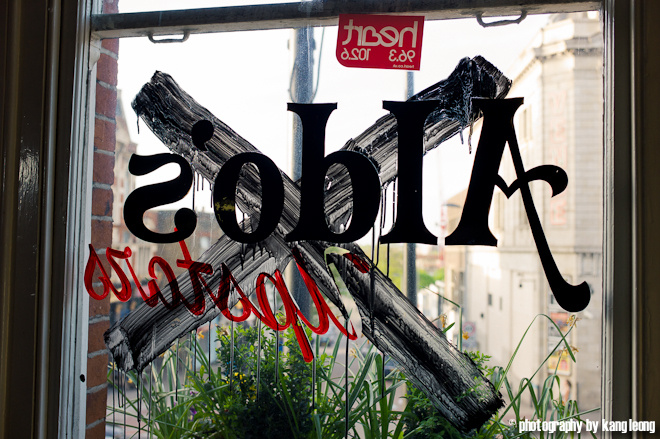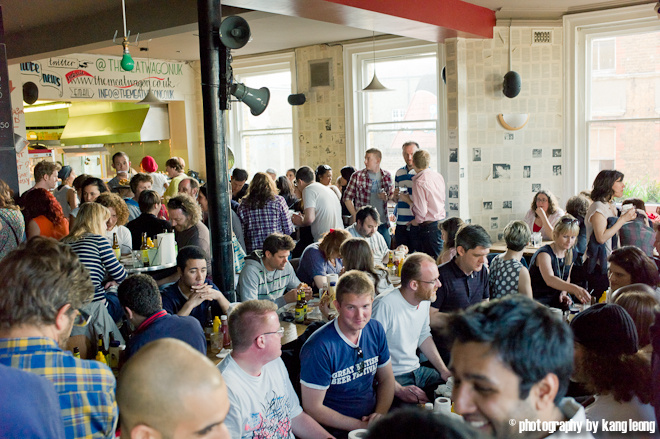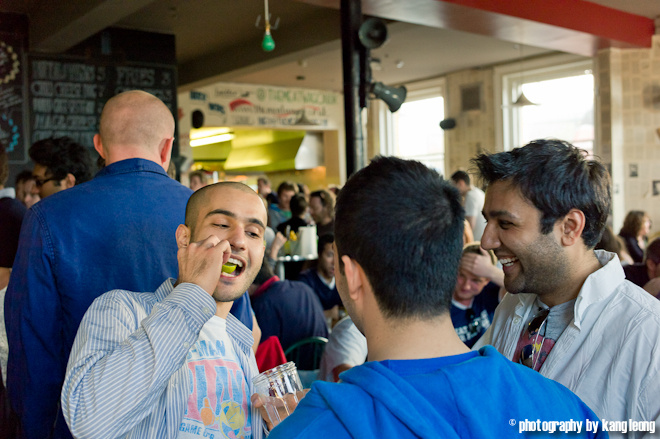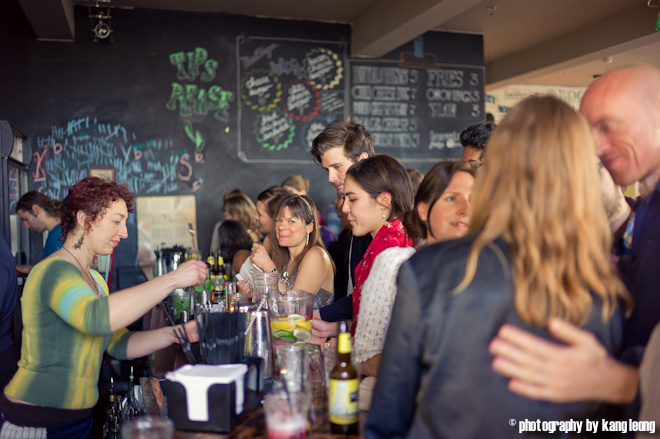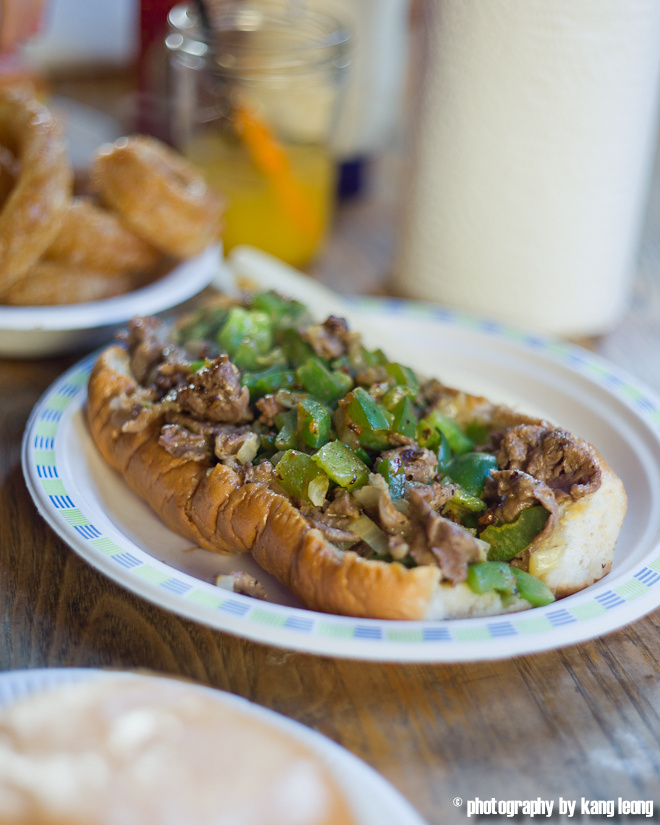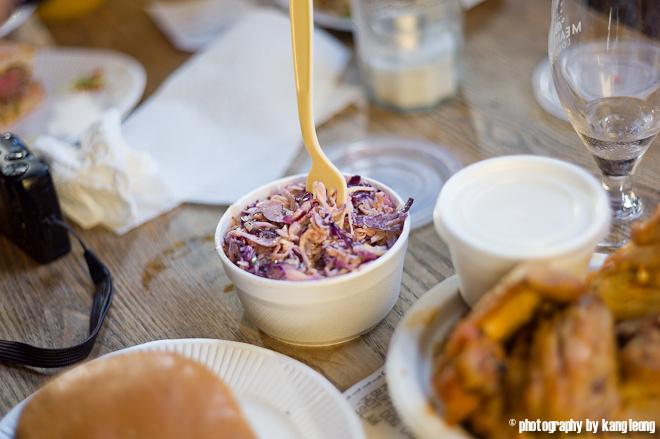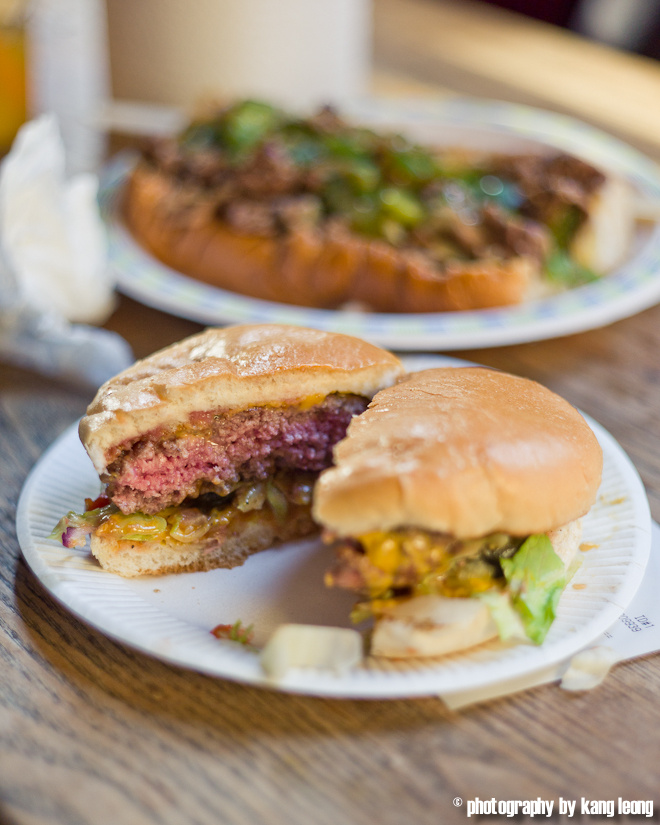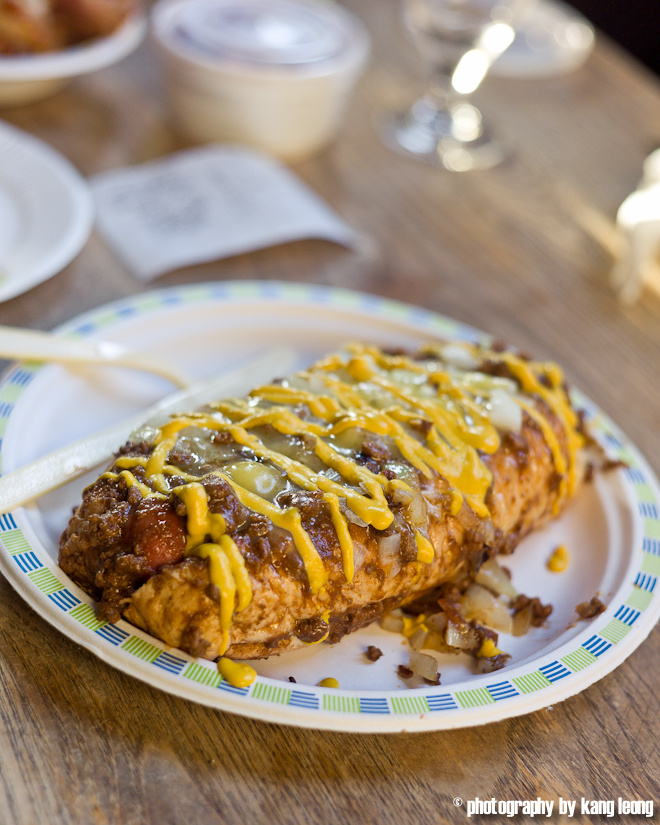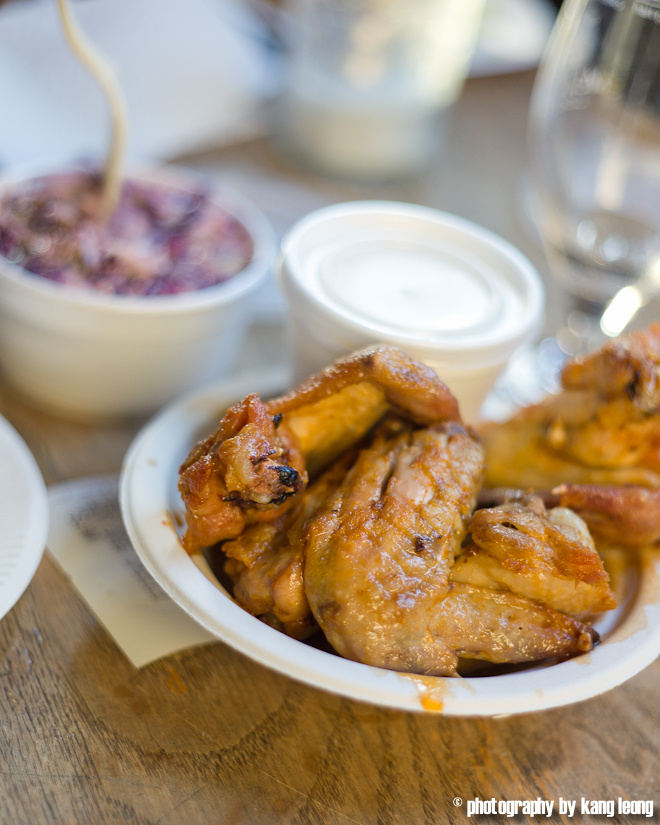 The Gist of It
#MEATEASY by The Meat Wagon
Ticketed, Cash Only, Burgers & Cocktails. £15pp
First Floor, Goldsmiths Tavern
316 New Cross Rd SE14 6AF
Tel: 07796 304024
Overground: New Cross Gate
Even more photos on my flickr page.
TimeOut London ; London Stuff ; Campari & Soda ; The Happiness Project London ; thebountifulplate ; No Reservations ; An American in London ; thecriticalcouple
Did you enjoy reading this? You can subscribe to the Newsletter. Alternatively, you cansubscribe to the RSS feed.