I have a confession to make.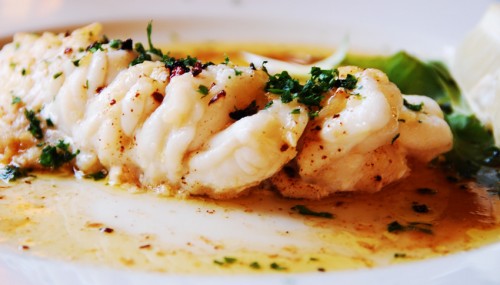 I'm not actuallly in london at the moment. I'm sightseeing in Wales. Stopping at the township of Pembroke, featuring old castles, swans, 30mph winds and heavy rain.
Did i mention the winds?
fishy pictures 
I was reading about photo essays on the digital photography school blog and thought it would be quite interesting if it was applied to food. Think m&s adverts where food takes centre stage. 
Come on fess up, you were slightly turned on by the deep sexy female voice narrating over gorgeous tastiness. Anyway, here's my monkfish tale (pun intended) photo essay.
1. so pretty you can eat it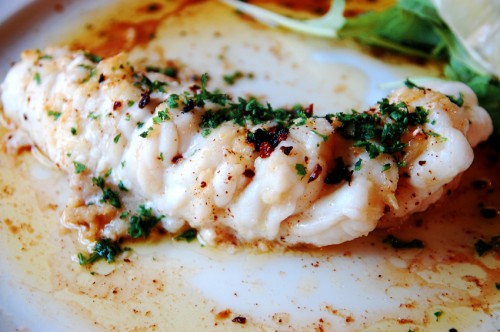 Sourced locally from nearby Milford Haven, bathed in a simple garlic and olive oil juice, served with rocket and a good selection of veges on the side. 
2. exuding exquisity
A stunner from every possible angle.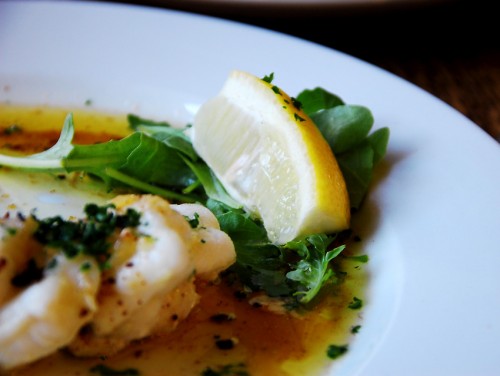 if she was a woman, i could call her Angelina..Kelly..Halle..Cheryl..Helen Mirren. The queen is so hot. 
3. eat me already, you know you want to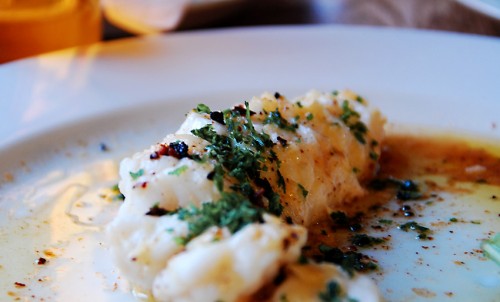 Pan-fried to perfection, succulent and lobster-bouncy.    
4. setting an epitome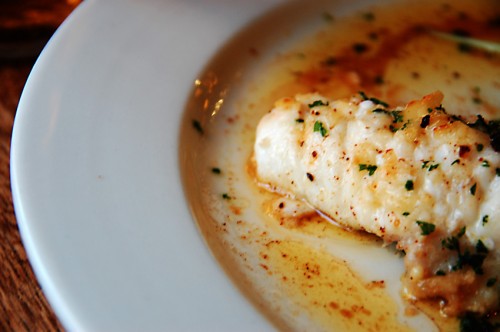 A faraway town with a population no great than mile end crafting stunning food. This is what local produce is all about. 
5. what are you waiting for?
I never knew monkfish could look this good, and taste that good.
Hope you enjoyed that, the pictures are taken from the Old Kings Arms restaurant in Pembroke, Wales. I'll follow up with a full review soon-ish.