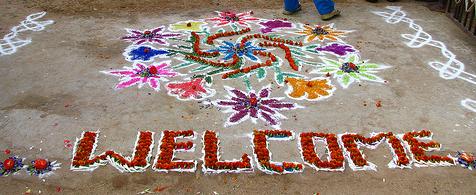 Image by mckaysavage.
Willkommen. Vidza Koram. Yo. Chetorochak. Selamat Datang. Huan Ying. Maliu Mai. Emukela. Bienvenue. Alii. Bem-vindo.  
You've arrived at londoneater.com – where a foodlover living in London (me) writes about his favourite subject. First of all, thank you for visiting, feel free to look around and leave some comments.
Having spent many years as a serial blog reader, I was inspired by great bloggers out there, who's writing has captivated my imagination many a times. I read the essentials like the hufftington post, freakonomics, copyblogger,seeking alpha. No surprise, though, my favourites are decidedly food blogs. Ideasinfood, londonelicious, midtown lunch, vinography just to drop a few names. You can check out all my links on the side bar to your right. It's still early days, if you wish, you can subscribe via RSS or email.
The egg white recipes. Growing up with a dad who loves eating, it took no time for me to follow in his food-steps. He's a man with lots of stories, like the time he was a part-time barman (boy?) at the ripe old age of twelve and of course the stuff he loved most about his dad's cooking. My grandfather was a cook who owned a family business in a form of a diner/cafe/bar/restaurant. It opened seven days a week, at at the crack of dawn at six for breakfast and closed at midnight for those with an appetite for liquid suppers.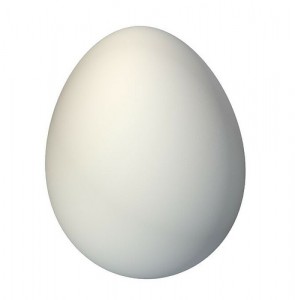 Image by visulogik.
Not the most adept of business minds, he did however make pretty inspired desserts using egg whites. His meringue was a star, he had a cracking creme brulee recipe and made white french toast. To this day, my dad still passively searches for the best examples of his favorite puddings, but like all first loves, he's still ever so slightly hooked on my grand dad's egg white recipes and nothing has topped it yet. 
Finding that dish. I remember my version of the egg white recipes. I call it finding that dish. For my 22nd birthday, I went to a place you might know, just off hyde park corner, to try the famed black cod miso. Service was pleasant, they sat us by the window overlooking the park, which was just nice. We started light by tucking away some rather unexciting 'new style' sashimi before the main event. Oh.. what a stunner, it was simply beautiful. Delicately browned, pretentiously garnished with miso drops the size of pennies and gently resting on a rather striking soba leaf, it oozed cool. 

Image by mccun934.
The combo of miso, sake and grilled cod produced some heady aromas that just screamed 'eat me'. My first bite: instant realisation that the explosion of flavours, designed to compliment each other, was doing its job superlatively. The heat sizzled and buzzed as my taste buds swooned in esctasy. At the same time, I was experiencing a sense of harmony as the sweet balanced the savory. A firm texture to cut into that melted away (some say like butter) like a snowflake the moment I gobbled it up. It had changed my perspective of how fish could taste like. I found that dish.
Will I or won't I ever again?  Since that fateful occasion, I'd always get animated whenever I see the words 'black cod miso' appear in a menu. For me, that's where the passion and the enthusiasm comes from. I'm guessing you probably share the same salivations being that you are still reading this, if not, then maybe some of the words here can help open doors to the wonderful world of the gastronomy. It's full of character, colour, vigour and life. I hope it's not going to be another 40 years before uttering the four magic words again (IFTD). Till then, I guess I just have to be on the look out.
About London eater.com
I created this website to profess my passion for all things related to food. Primarily, I'll write in three main categories: Restaurant reviews, Wine (plus reviews) and musings/ideas/articles on food. Living in London, a city of diverse cultures, one will find that there is a great selection of restaurants that serve a wide range of cuisines.
Tasting great food can take control of all your senses, inducing the brain to fire off all kinds of chemicals and hormones and this can result in quite memorable experiences. My mission is to eat as much great food as I can and then, tell you about it. Admittedly, I'm no chef nor am I am a professional eater; I'm simply someone who enjoys celebrating gastronomical brilliance and the many tasteful ways one can express them in copy. I hope that, in time, this can become a guide to anyone seeking great food in the Big Smoke and also to inspire people to love food.
All my escapades are self-funded so I aim to provide unbiased reviews (and views) of all the places I go to. In between my restaurant hopping, I'll write about any grubby musings, include details of my food related misadventures in London and also my worldly & occasionally other-worldly travels. While I'm at it, I'll also include my latest vinificatively-charged conquests along the way. 
I hope you'll enjoy reading this little column of yumminess as much as I enjoy writing it, if you do, help spread the good word about this site ('Share This' below), and do leave some from time to time whenever you spot something that wheats your appetite. Now let's get on that quest to find that dish.