And finally I make it to Ellory. My brother made the extra effort even to join me for lunch, taking the long road from Swindon, because I was totally hyped up about the folk behind this gorgeous outfit. This part you likely already know (and therefore can safely continue scrolling) as Ellory is opened by Matthew Young (ex-head chef of the beloved Mayfields) and sommelier Jack Lewens whose CV includes much time spent at the luminous institution that is the River Cafe.
Interior design is a precious thing, I've read some mixed stuff online, and honestly am perplexed by it. There is good design here and I love it. To my eye, there is a careful balance of vintage and industrial minimalism. Check out those dining chairs, if I'm not mistaken, they are 811s as designed by Josef Hoffman in the 30s for the great Thonet brand, the pioneer of bentwood furniture (and indeed famous bentwood cafe chairs). Then to the polished black concrete for floor, double storey high ceilings, eggshell walls and an entire front of metal and glass. The restaurant does allow itself a little sinful bling, in the form of a bar made from faded brass and a marble top. I couldn't wish for a more harmonious design myself.
In an effort to become your favourite neigbhhourhood bistro, they have elected to drop the set menu (which will delight some of you) and in its place an ALC remains (see the website). Loosely based around a 3 course meal, £7, £15, £6 is how the prices average out over the courses.
(I was hoping for that lemon sole citrus butter from Mayfields days, but alas that is now consigned to history..)
We were served by the incredible Ed Thaw (previously of the also incredible S+W), with Sam Kamienko at the pass cooking us his storm.
My brother started off with a Watermelon Martini (£9) and I drank a glass of beautiful white burg, 2014 Vire-Clesse 'Le Mont Chatelaine' from Jean Rijckaert (£7.5). From a nice vintage, the nose was bursting with peach and flowers and buttered toastiness. On the palate it was honeyed and zesty, in equal measure and therefore balanced. No drilling the wine list for today's post, as I think it deserves a return visit and blogpost. I did spot multiple Jura labels on the list.
Coppa £6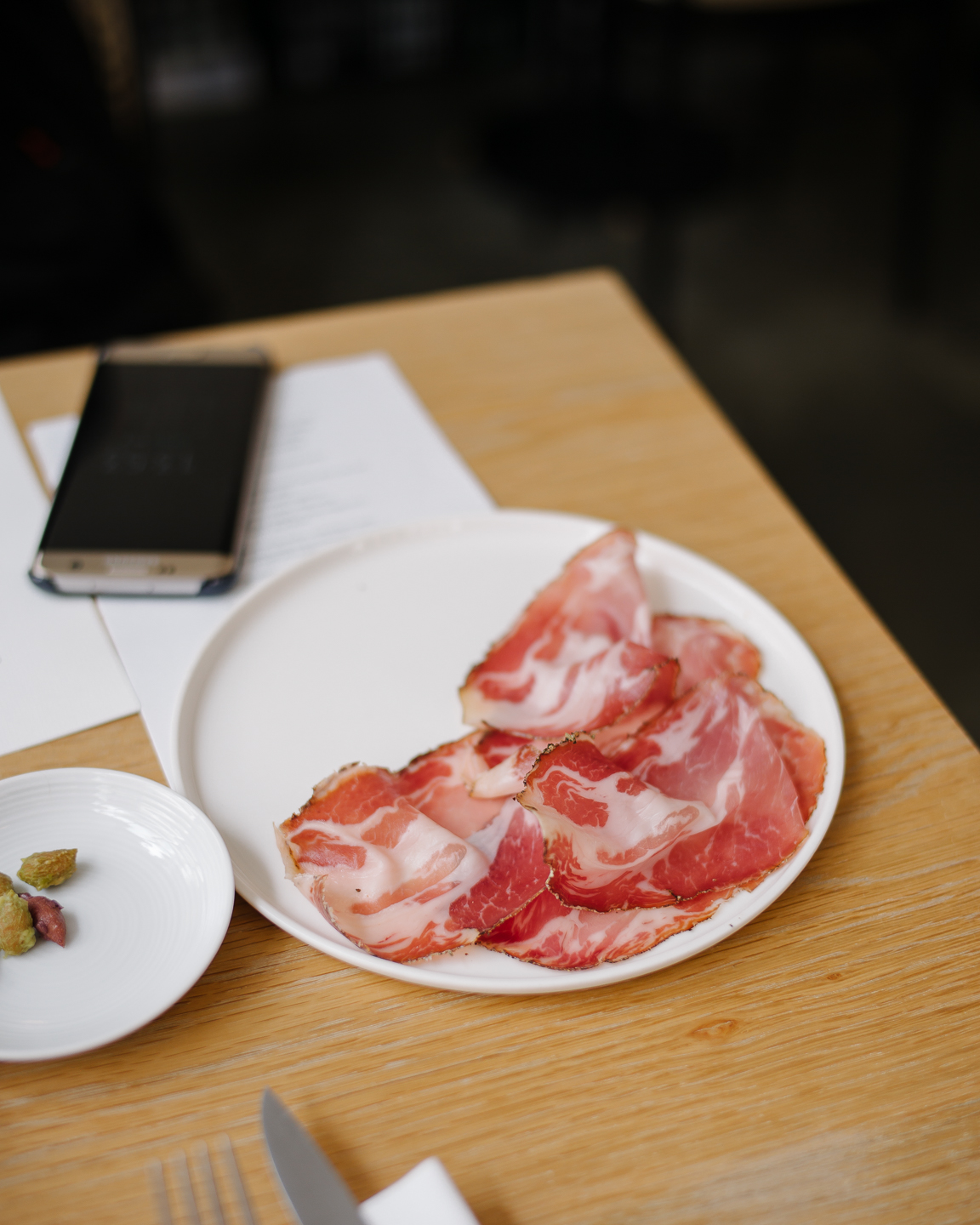 I begin the food descriptions with an apology as I failed to ask for provenance of this excellent coppa. And it was excellent. Hoovered up quick.
Red mullet ceviche £8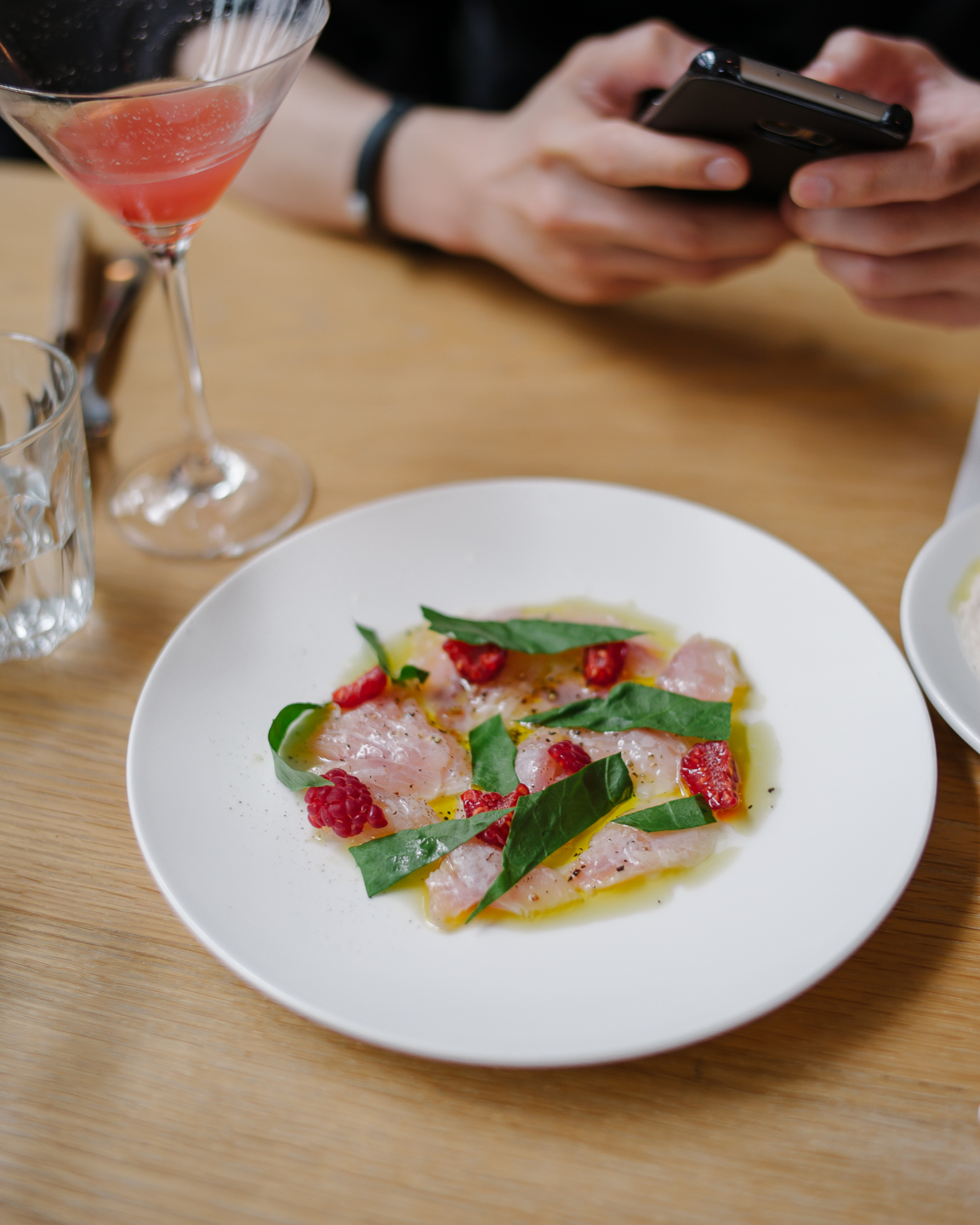 With raspberries for shooting acidity. Freshness, mellowness. Simply delicious.
Smoked cod's roe and trout roe £5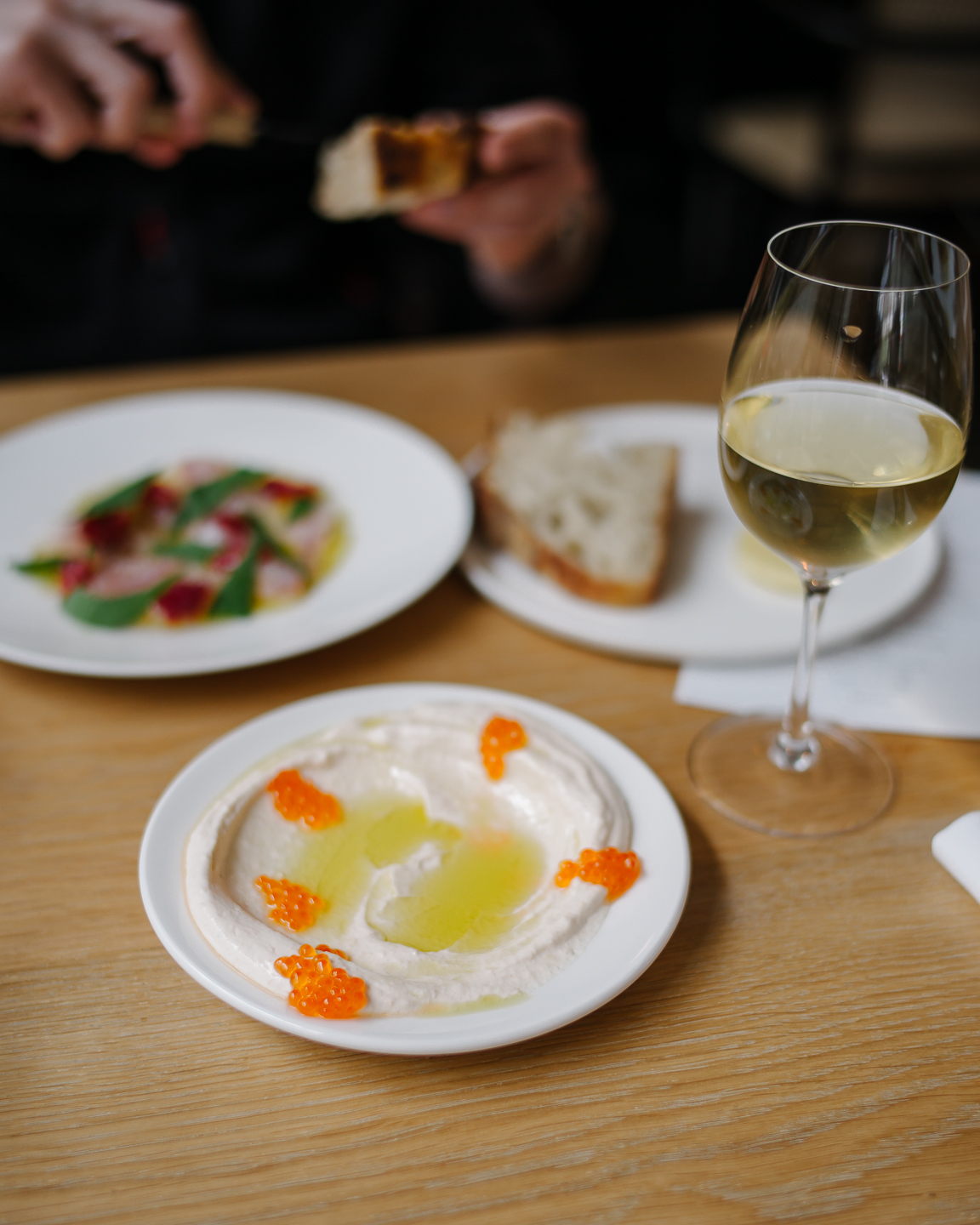 Nothing to look at here, but it was incredible to taste. Smokey buttery flavour (Adam Byatt would be proud !) and spheres of sweet trout ikura. I love food like this, apparently simple, nearly un-instagrammable, but tastes so, so good. May be my favourite, until the sandwich landed…
Open ALT sandwich. Avocado, lettuce and tomato with egg and coppa £5 + £1 + £2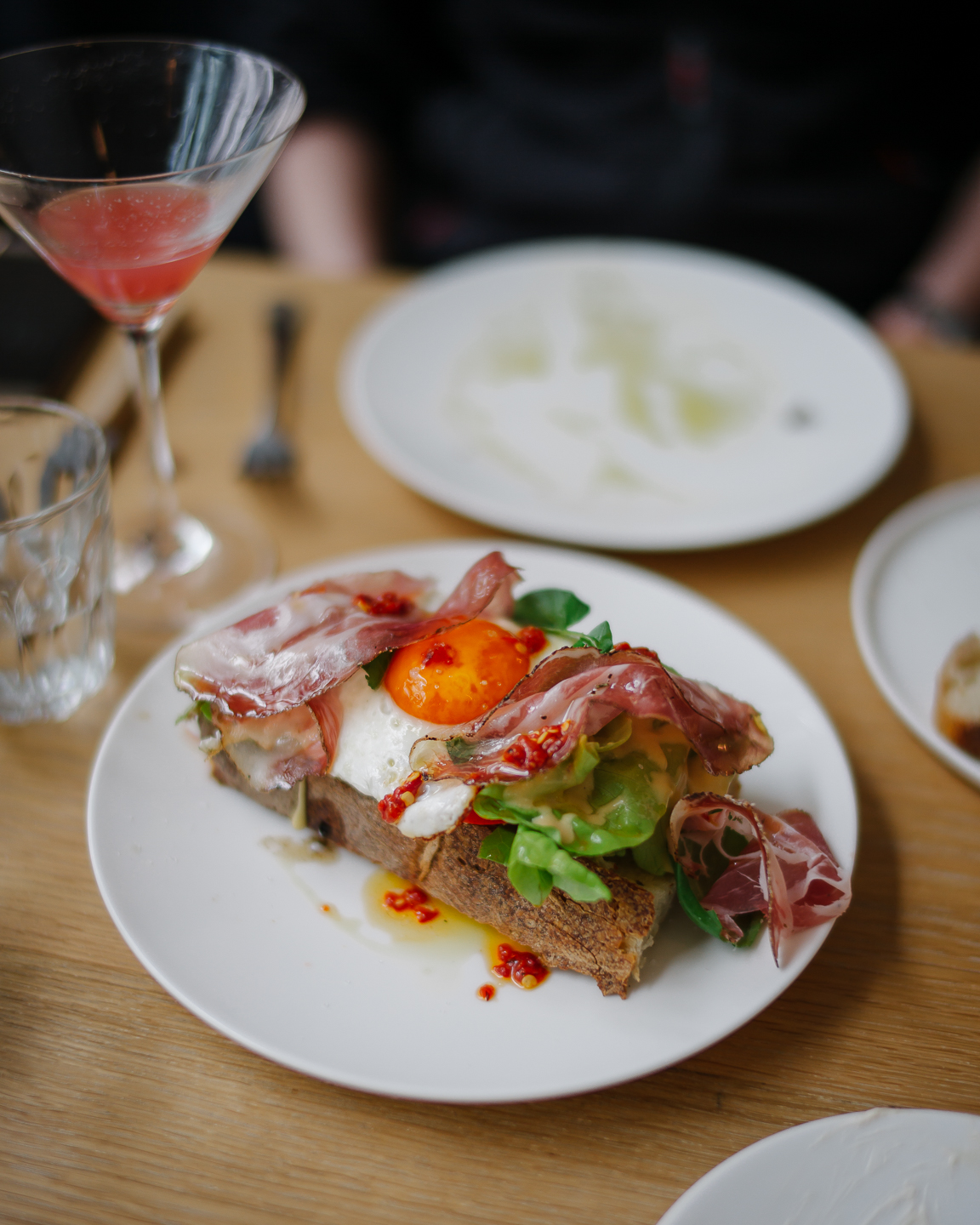 Ed told us that this was the first day they put the sandwich on the menu. Well, we had to have it then. It was also a way for us to encore the coppa.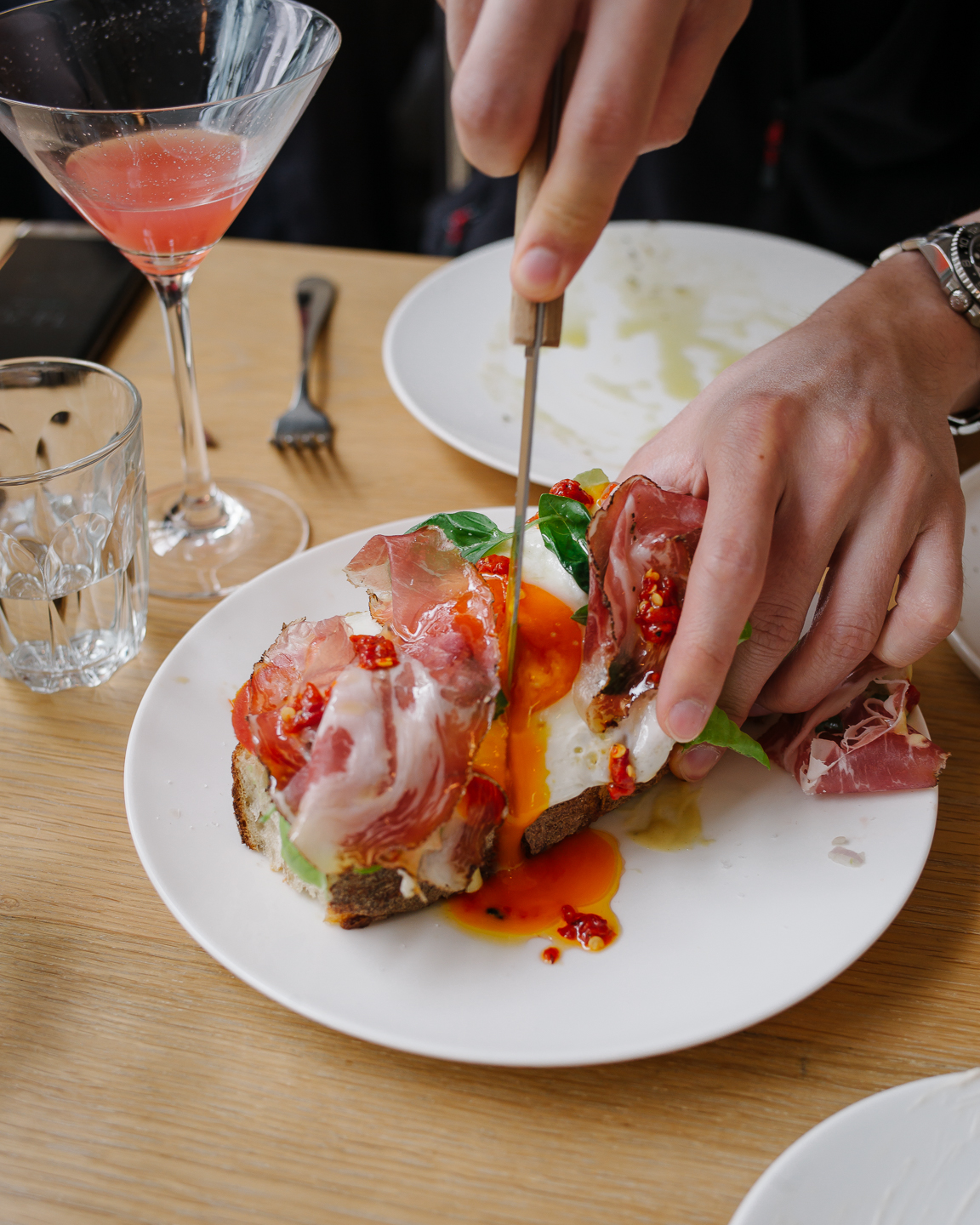 And it sure did not disappoint! A little messy to eat, but my god was it delicious. No fuss and nothing precious, omega-3 rich yolk (so burford browns?) and the sting and pickle of chilli paste and mustard. Deep love.
Bavette, aubergine, artichoke and watercress £15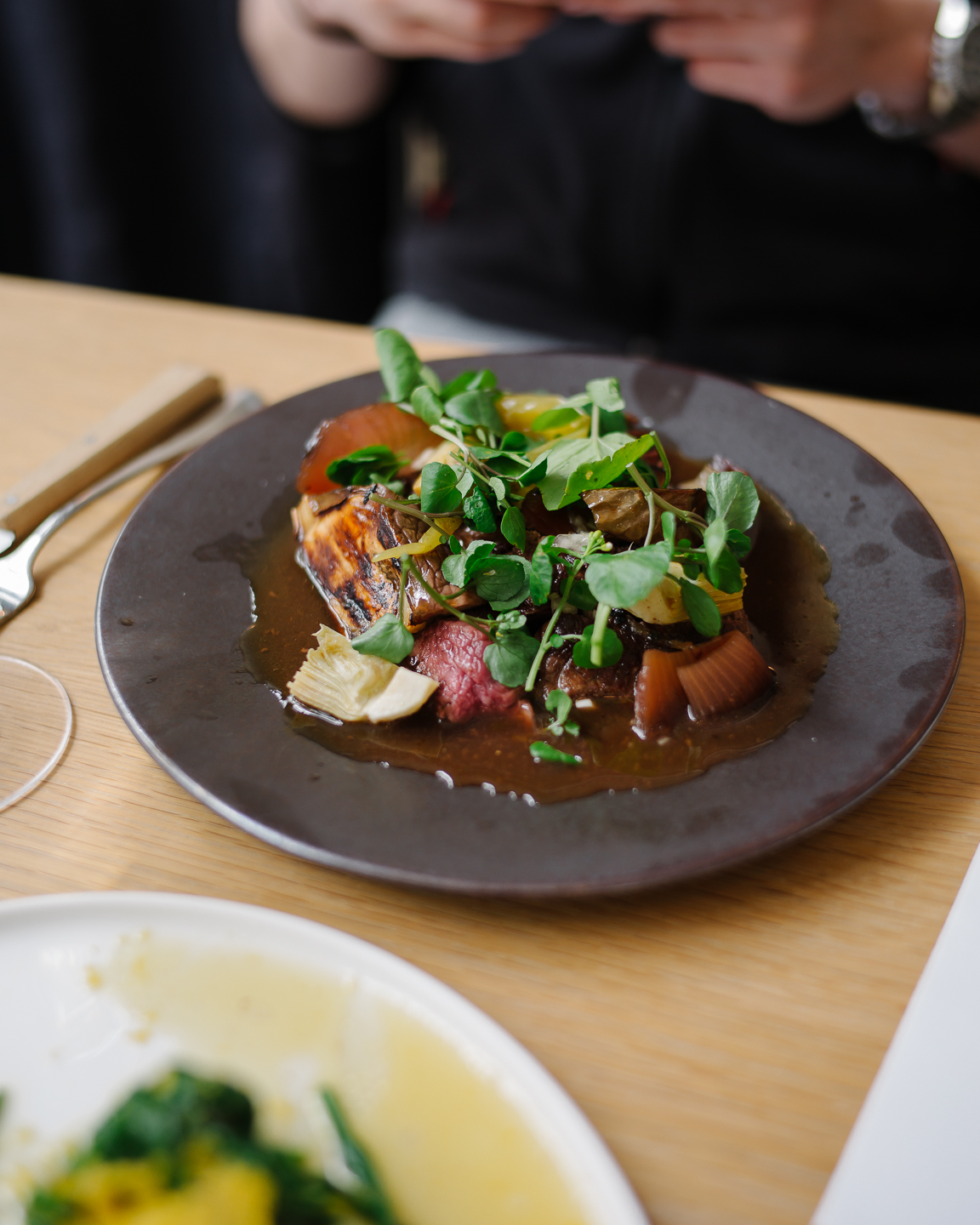 There is *nearly* something of a Chinese stir-fry feel to this, I am paying a high compliment here, as this dish pulled up rose-tinted memories. The aubergine + artichoke is a great pair to the beef, we didn't mention doneness when we ordered it and Sam cooked it to a perfect pink. Good work.
Lemon sole, peas, samphire and bottarga £14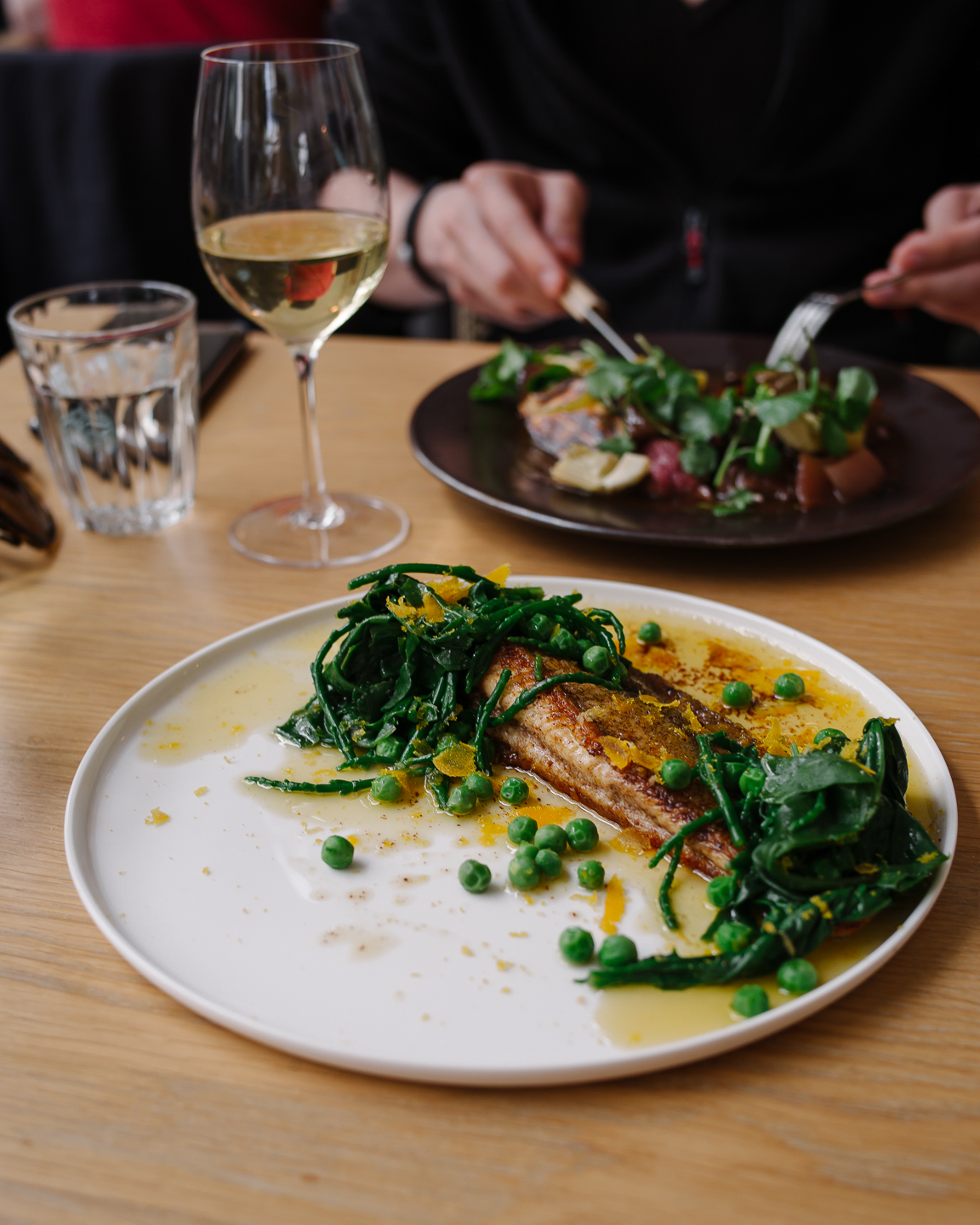 I suppose that's somewhere between clarified and brown yes? The bottarga released all these hazelnut aromas – heavenly. The plating is a little chaotic to my eye, but I appreciate the effort. You know what they say about beauty. As for taste, the fish is cooked well, wonderfully a pointe.
Cherry sorbet and soft chocolate £6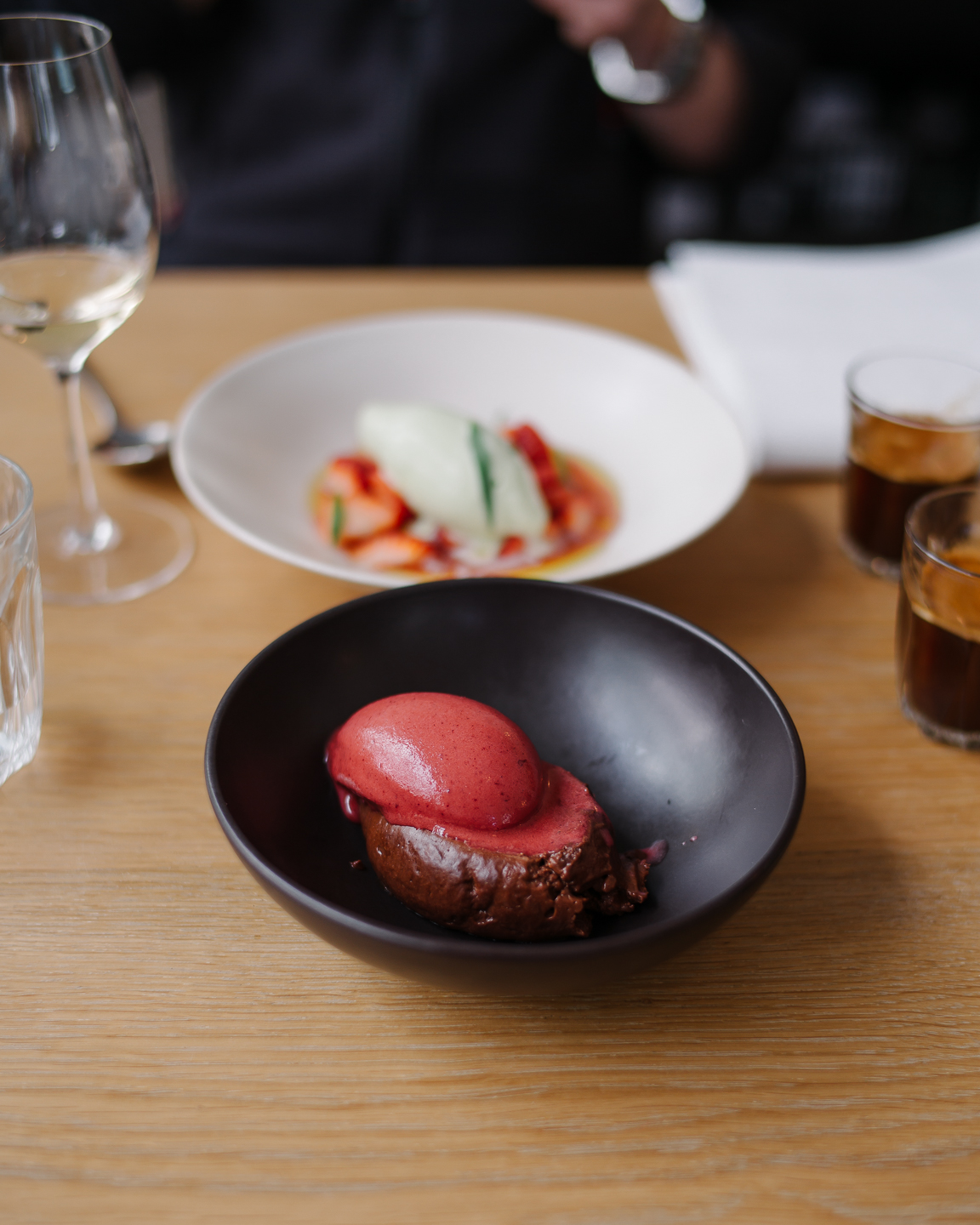 Not as soft as the kaffir lime, chocolate mousse at Mayfields and though a classic pairing, the cherry somehow didn't work too well with the chocolate. Only a little bummed out, but still good.
Basil ice cream, elderflower and strawberries £6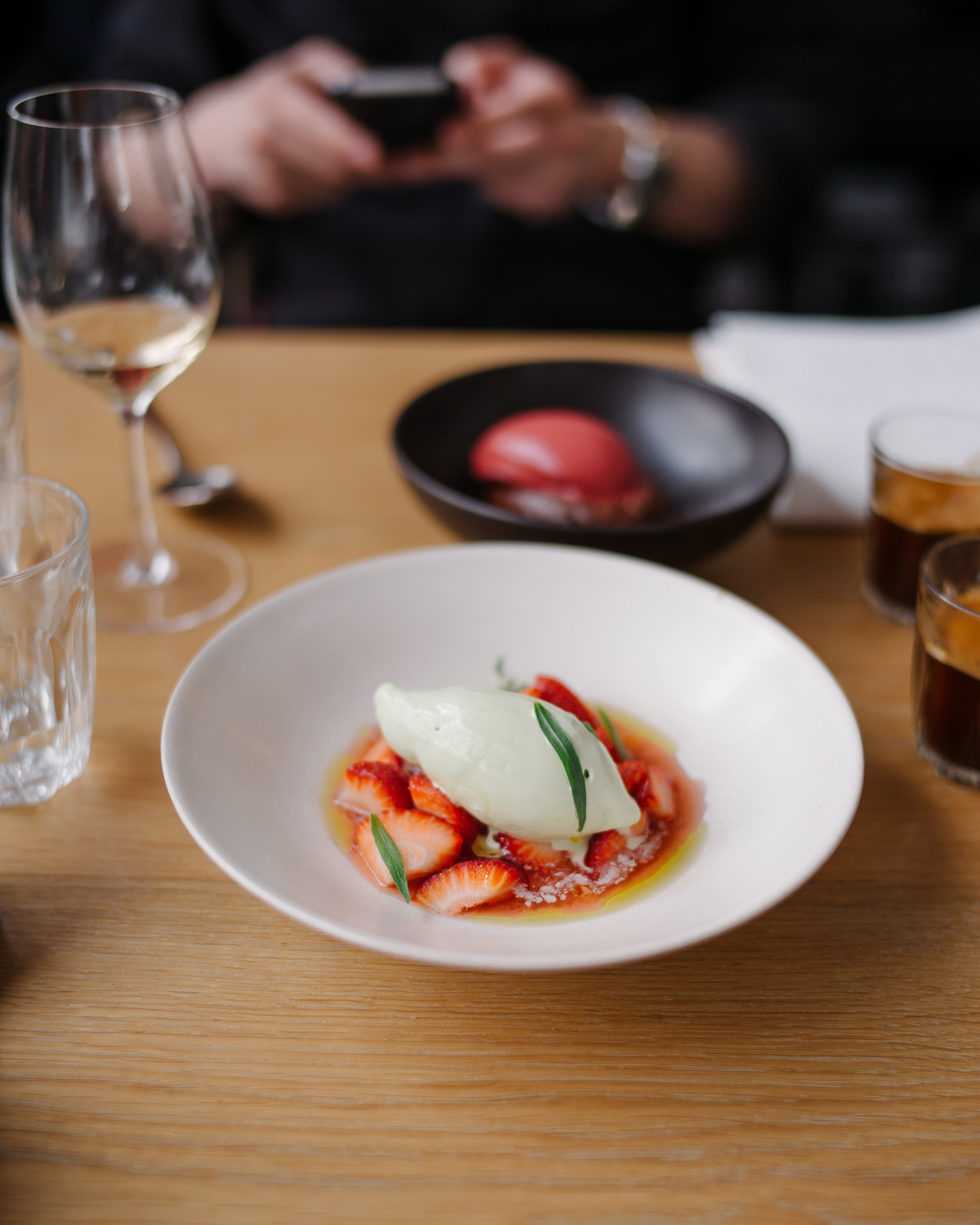 On the other hand, this was top ice cream – it's nearly like peppermint milk. Fresh tarragon adding a wild herbaceous quality, elderflower and fresh cut strawberries to signify the season we are in. Some people complain about the severity of this kind of pudding (which some of you reckon is easily replicated at home) but I love it. Serving up in-season natural flavours should be a celebration.
We paid £111.38 in total for all food, 2 glasses of wine, 1 martini cocktail, 2 espressos and service. Generous portions at these prices, especially the mains.
Sometimes I wonder what it is like to live in East London. I think we're at the point where East London is every bit the rival to the Left Bank for independent bistros. Climpson's Arch vs New Malden on the doorstep and all that delicious Korean Fried Chicken and Bossam… nah. I'll stay here in Worcester Park. So there you are, dear current and future restauranteur, you have one avid restaurant admirer over here. You know South Wimbledon ain't half bad..
Still, I'm glad to make the effort across London especially when I walk away feeling envious and rewarded as I did at Ellory. I'd love to have a local just like this. Sipping Jacques Puffeneys, wiping egg yolk off my face and watching the summer rain.
Details
Ellory
£40pp + drinks + service
British
Netil House
1 Westgate Street E8 3RL
Tel : 0203 095 9455
Tube / Overground : Bethnal Green / Cambridge Heath