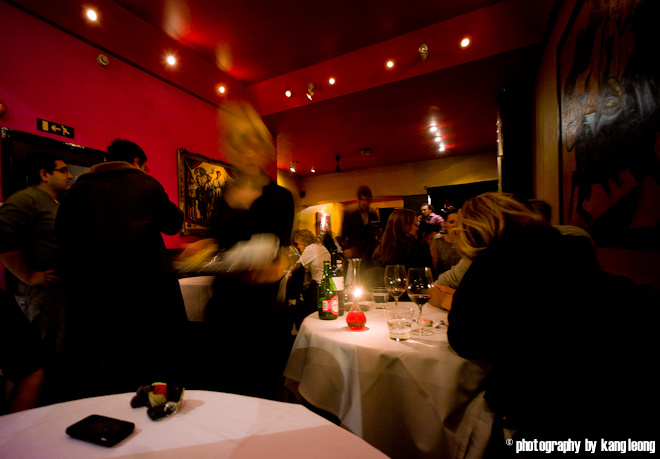 Let me just reiterate, if you don't already know this : Cambio de Tercio has been my favourite London restaurant for many years, and in 2011, it remains my favourite. I had written exhaustive love letters in the past, expressing my true feelings regarding the superb work of CdT. I shant preach to the converted… but I could not help not sharing the photographs of my most recent meal at this fabulous restaurant. On this occasion, snapshots of – in my opinion – their strongest dishes.
Needless to say, I found little to criticise, I love the food, the presentation, the balance of flavours, the attention to temperature and texture, and especially the boisterous service.
You may or may not know this, but I am travelling in South East Asia as I write this. I do plan to update the site as frequently as the 3G connection will permit while out here. 30C night and day baby.
Deconstructed omellette 'El Bulli' Recipe.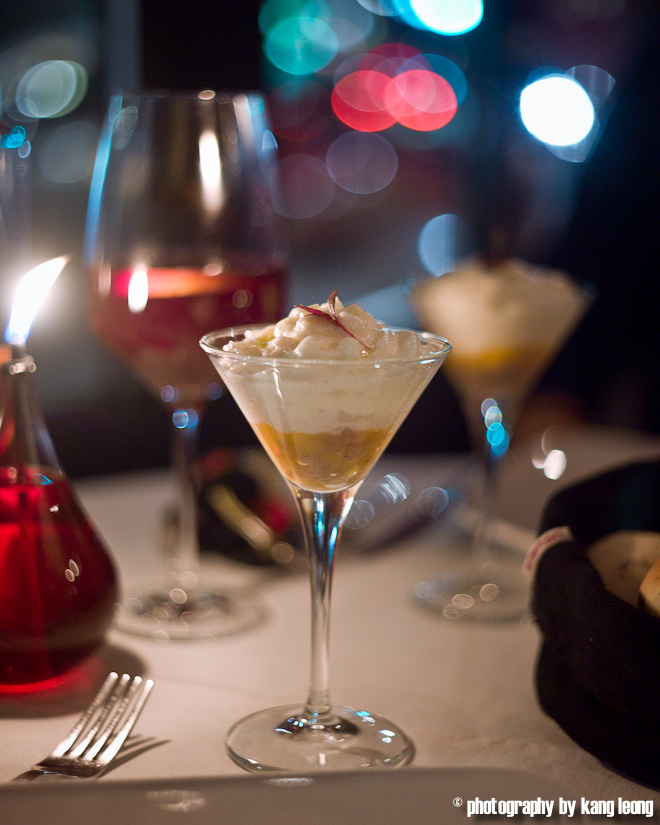 Like whipped potato, with cream, sugar and eggs. I never had the pleasure to try the El Bulli version, but this was cool.
Foie gras, muscat jelly and bitter chocolate.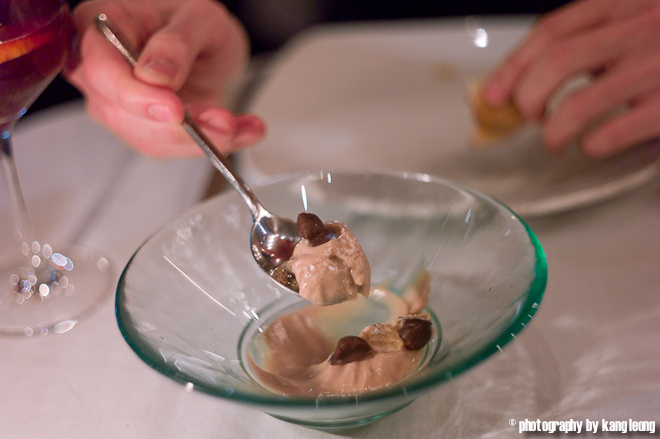 The foie gras was sweet and smooth, emphasised by the chocolate and then brought to life with the sting of the jelly. We liked this, but a tad too sweet to start, almost like a savoury creme brulee. However, it was very easy to eat, baby food textures.
Ham croquetas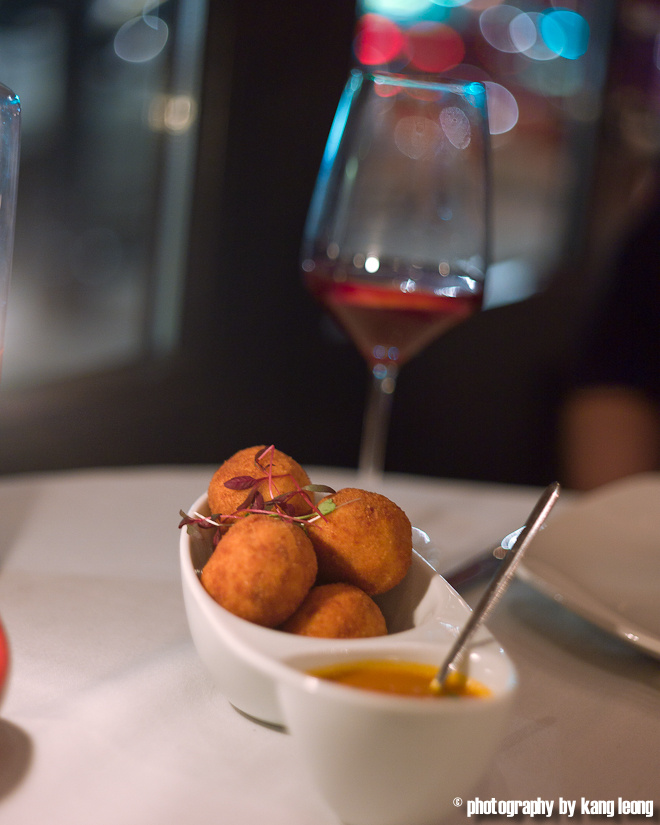 The best croquetas this side of London. A dense, eggy sauce (I want to say akin to bechamel) and chopped bits of ham, wrapped into a crumbled ball of goodness.
Grouse with pickled mushrooms.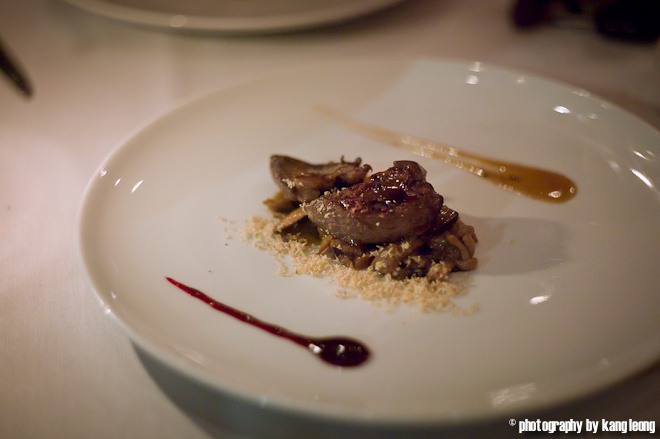 I'd stop taking notes at this point, but I think it was end of season grouse. Not the biggest fan of this stuff, but I thought the mushrooms masked the gaminess very well, and thus succeeded as a recipe.
Grilled chop of "Acorn feed Iberico pork" with chorizo and potato cream, figs vinegar caramel.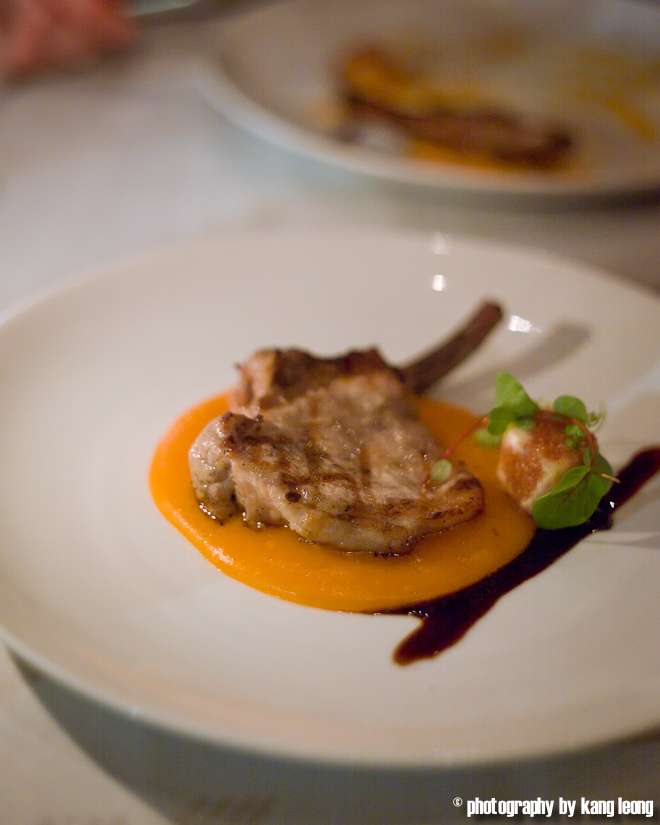 This was simply divine. One of the best dishes I've ever had the pleasure of eating. The meat was incredibly tender, every bite came with a burst of juice and flavour. The gloopy chorizo puree designed with the perfect balance of saltiness, complimented the pork chop very well. It's just a very well cooked piece of meat. The winner was surely the tender texture – simply a perfect grilled pork chop.
Segovia suckling pig, slowly roasted, rosemary potatoes, cooking juices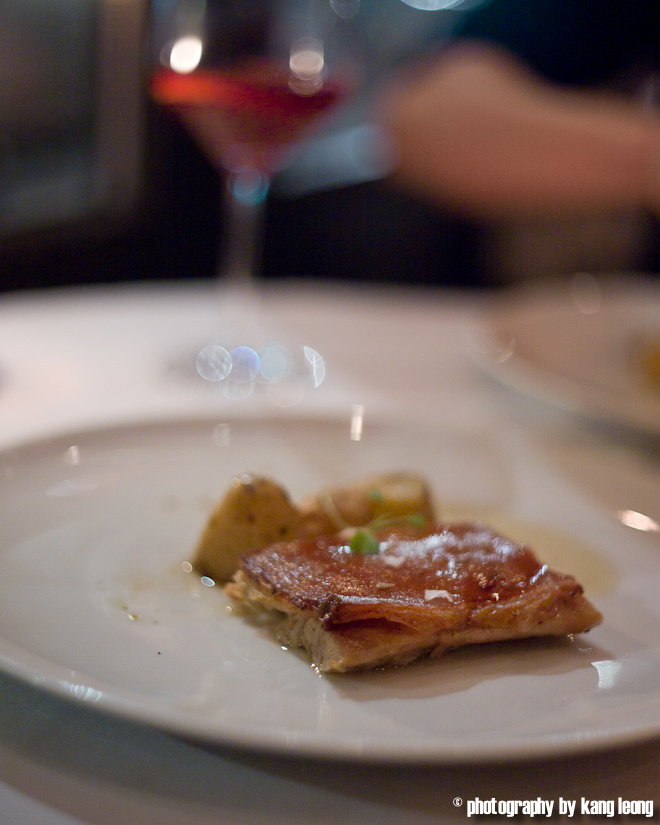 The other one of the best dishes I've ever had the pleasure of eating. Served simply with the 'water' from which the pig sweated out when being roasted, lending an elemental and rustic profile to its flavours. Hearty, elegant and just delicious.
A simple ice cream to finish…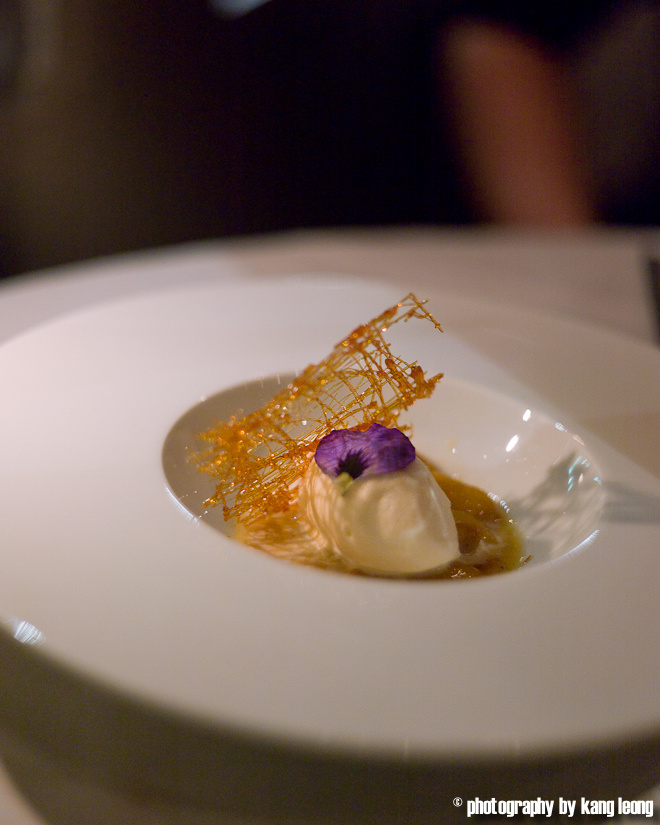 …with a fruit compote which I forget. Pears? Apple? The ice cream was cinnamon scented.. I think, my memory fails me. Given the immensity of the savoury dishes, desserts at CdT are almost anti-climatic, a course for guests to reflect on the awesome dishes that had come before it.
And what awesome dishes they were. Yes, yes, all this super praise can only lead inevitably to unattainable expectations by said reader. But a restaurant worth revisiting over and over again, deserves multiple blog posts too. I had long since fallen in love with this restaurant; I would gladly eat at Cambio De Tercio over and over again, as if it were the last restaurant in London. Heaven forbid we would ever come to that. But having dined here countless times (I used to frequent once a month) in the last 7/8 years, I can confidently say that CdT is one of the strongest restaurants in London. I think the fact that it has remained so popular – fully booked nights through the decades – is testament to the consistent quality the kitchen as well as front of house have managed to maintain. I hope they continue to dazzle palates into the future, and I will continue to be the avid fan, admirer and lover of this restaurant.
And I wish you will experience the same kind of falling in love too, when you visit Cambio De Tercio.
Cambio De Tercio
A change of pace. Spanish, £50pp ; 7 Course taster menu £37.
163 Old Brompton Road SW5 0LJ
Tel: 020 7244 8970
Tube: Gloucester Road
Did you enjoy reading this? You can subscribe to the Newsletter. Alternatively, you can subscribe to the RSS feed.