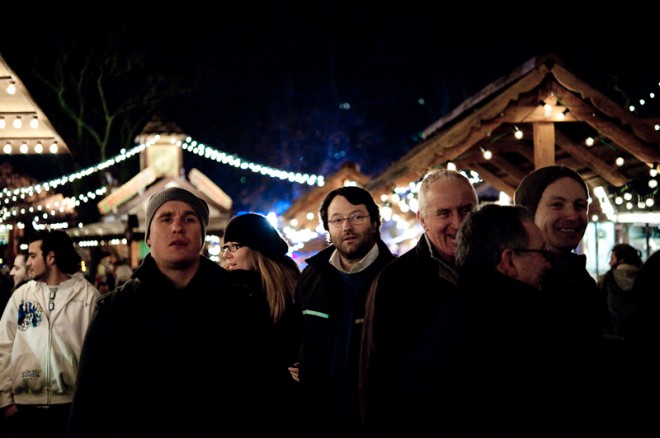 At the half way mark of 2010, we have witnessed a number of new restaurant openings in London which has brought a sleuth of choice to the discerning diner. Yet, many more are anticipated to open as we hurl toward the second half of the year. I went to some of the new opens and thought it was fitting to compile a list about what's coming and what's already here.
Fellow London Eaters,
For what it's worth, I think Capello should stay on, he is one of the World's best afterall, if he can't get the job done, then who else? So there are more convincing choices in the London dining scene this year, than ever before now. Even though new restaurants open all the time, the last few months has felt abit like an extended blockbuster extravaganza. Week after week, wave after wave of gushing reviews. I'm not sure if it is a step up in frequency or that the talent pool has been upped, or merely that media (both new and old) are simply covering more ground. Regardless, amongst the new comers are certain gems that have dazzled customers. So I hope you find this list useful, where I've visited, I've linked it to my write-up, otherwise, I've linked out to a representative review, and if you're looking to ride the trendwaves, I'm sure one of these restaurants will fit the bill.
regards,
Kang.
Now Open
Zucca Italian, £35pp
People generally love it, the Italian-inspired menu is reminiscent of a 'River Cafe Lite' , cheaper but just as good. The grilled veal chop in particular is fantastic. It's been around for three months or so, and still going strong I reckon. I've been back four times, and each time, it's been excellent. If you like this, they also say that Maltings[1. Su-Lin reviews Maltings] – the older cousin – is great as well. Might be one of the best restaurants to open this year.
Bar Boulud French £40pp
Opened by Daniel Boulud, the three michelin starred French chef from NY, has enjoyed massive publicity. Everybody loves it. Boulud has brought in a superstar in-house charcutier in Gilles Verot, he has brought his famed gourmet burgers to BB (though I don't rate them) , and generally speaking the rest of the menu (largely bistro fare) is widely praised. I liked my boudin blanc on my visit. It's worth a look I think, though the dining room is starkly devoid of ambiance.
Viajante Portuguese £70pp
The name means 'Traveller' in Portuguese. It is the nickname for Nuno Mendes and represents the style of food to expect at his new outpost in Bethnal Green, the concept being that he has absorbed various world cuisines into his style and presented his food as a kind of journey around the globe. I think there are shades of glory in his food, I didn't get everything, but the dishes that worked were definitely memorable.
Koya Japanese £15pp
This is superhot right now, Koya serves nothing but slippery hand-made (actually foot-kneaded) fresh Udon in accurate dashi-spiked soups, combined with the reasonable pricing, it has become an addiction for many, who hail it as a favourite haunt. I like it too. There is a choice of hot or cold noodles with a choice of hot or cold soups, pork, duck, chicken, beef, mushrooms, tempura being a selection of choices. Ask for an Onsen Tamago (super slow cooked egg) and the cod tempura (really fantastic). I also recomend Echigo Beer that is brewed with Koshihikari rice (the gold standard of sushi rice) amongst other things, it's got an effervescence about it which I feel marries well with the soup stock and noodles.
Dean Street Townhouse British £45pp
It is a hotel, with a restaurant, or vice-versa. Critics seem to generally like this place, bloggers not so much. They say the food is a remixed version of school dinners, while it evoked childhood fantasies, it is (fortunately) not a faithful reproduction of British staple, rather this is the product of an utterly slicker design. Expect no less from the first Richard Caring and Nick Jones joint-venture I suppose. So there's lots of cash behind the operation. I've never been, but I am curious…
Petrus French £60pp
Gordon Ramsay wrestled back the name from Marcus Wareing, opened in a new location (very close to MW in Hyde Park Corner) and installed JP Susilovic as front of house with exec chef Mark Askew directing the kitchen in the initial stages. Well. It's not bad, but it doesn't bring anything new to the table, it feels like a carbon-copy of Gordo other's French outposts. Startlingly, it feels like a franchise restaurant, albeit a very high-end one. Still if you like classy (read, stoic) French restaurants, the £25 set lunch option is a good place to start.
Bistro Bruno Loubet French £40pp
This is another crowd favourite, Bruno has returned from a seven year endeavor down under and now he's back cooking at The Zetter in Farringdon. I'm at two minds, the dishes feel hit and miss, the good stuff is spectacular, while the rest is downright ordinary. Service is a little wonky too, and I can't shake the feeling that Bruno is a mercurial dude. I've never met him, but his food certainly comes across as such.
Gelupo Italian £10pp
Opened by the good people behind Bocca di Lupo (to be found across the street) , and is pitched as a gelateria and a take-away deli. It's like the retail arm of the BDL larder selling their pasta, sauces and other ingredients. It's only been up and running for a week or two, I tried their melon sorbet, which was really nice and their watermelon granita, excellent as well. I'd like to try their gelato-stuffed cannolis on a return visit, and maybe do a fuller write-up on it too, so watch this space.
Penny University Brew coffee bar, £3pp
This place is amazing, it doubles as a retail space for Square Mile Roasters, but it is also London's first 'brew bar'. No milk (well there is, hidden away) and the concept is that of the barista taking time to make a fresh brew (with nothing but hot water, a preferred brewing apparatus and a timer) and basically to appreciate coffee in its original splendour. It's a great concept, currently just a pop-up but if we keep going, it might become permanent. So keep going. Seriously this place is awesome, it is a different sort of coffee appreciation which is rarely found in London, though brew coffee is on the rise[2. See Tapped and Packed]. Speaking of which, the name is a homage to the hundreds (if not thousands) of coffee shops in 18th century London (particularly the Square Mile). The idea was of strangers sipping coffee and striking up cerebrally random conversations about the heavens, politics and anything in between, all part of the experience of a 'penny university' which was all the rage in those days. Intrigued? Read this excellent photo essay by Brian Ferry[3. See Brian Ferry's excellent photo-essay on Penny U] as well as Daniel Young's thoughtfully informative piece[4. Daniel Young's take on Penny U] for two takes on this concept.
Opening soon.
Restaurants expected to open in the 2nd half of 2010, include big names such as Pierre Koffman (formerly of La Tante Claire and 3 star holder) opening Koffman's at the Berkeley cooking food from his home town; Heston Blumenthal with 'Dinner' at Mandarin Oriental in Knightsbridge, also the premier steakhouses Hawksmoor (I'm looking forward to their new lobster rolls..) & Goodman expanding into Covent Garden and the City respectively. Personally, I am excited about Bistro du Midi, to be opened by Marlon Abela who owns Umu and the Greenhouse. There is already a branch of the same name in Boston which recently launched and has received good reviews thus far, and the menu does look excellent.
And in Issue 5…
I really enjoy putting out 'themed' newsletters, and will continue this trend in future issues. I am currently exploring Italian restaurants, and after hearing rumours of Sushi Hiro's decline (being sold off I hear), am also casting my net to other sushi bars around town. The Kappa roll at Kappa is good by the by, and Atari-ya, oh yeah to the otoro. Zap you in 30 days.
This post is also available as a monthly email newsletter, you can subscribe here.
All text and photography on this blogpost is copyright and belongs to Kang Leong, LondonEater.com. If you repost this without my permission, bad things will happen. So please don't do it.