The LondonEater Newsletter, Vol 2, Issue 2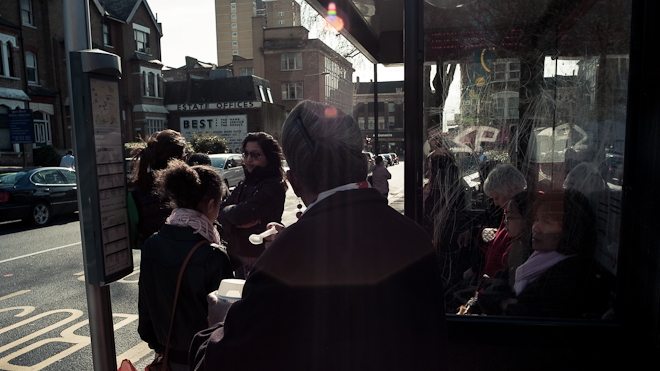 Did you watch the election last night? Six days to the polls. Be sure to vote. In other news, A Danish restaurant was named the best in the world, and LondonEater finally made the pilgrimage to Bray. On Monday, the list of the best fifty restaurants in the world was revised for 2010. Shock and awe pulsated throughout across the foodie community, as a reshuffling of the top rankings gripped the twitterati. There were whispers that El Bulli was going to be toppled after a four year reign and it finally happened. The best restaurant in the world is now …drumroll… Noma. A two Michelin starred restaurant based in Copenhagen, headed by 32 year old René Redzepi and whose menu is completely centred around Nordic produce. El Bulli drops to second place and the Fat Duck in third. The votes were decided by an international cast comprised of 800 of the most important critics and chefs, organised into 26 regions around the world. Anyway, the UK only had three entrants in the top 50 list: The Fat Duck (3), St John (29) and Hibiscus (49). Gordon Ramsay is no longer in the running and I am so very glad to see both SNobu and Hakkasan disappear from this year's rankings, especially the latter. Is this a list of chefs at the very apogee of their gifts or is it merely a subset of what has already been published in the several country Michelin guides? Either way, a thought provoking compilation. For the full list, follow this link.
I'm a nut for good design and I've been admiring Tapped and Packed website, quite literally a work of art. And so are the coffees. Tapped and Packed are gaining a reputation amongst the London coffee movement, definitely worth a try. In addition to their brews I highly recommend trying a cup of their buttery hot chocolate, so smooth, rich but not overly so. You might also spot resident creative gastronut foodbymark while you are there. If you bump into him, do wave, ask for an impromptu portrait and tell him I said hello.
There are a number of high profile openings in London this year. When May begins proper, Londoners will be able to book into Nuno Mendes' Viajante and Daniel Boulud's Bar Boulud at the Mandarin Oriental. Daniel is a three michelin starred restaurant in NYC. And come summertime, two heavyweights, Heston Blumenthal and Pierre Koffman (both three starred men, latter retired) will be opening restaurants in Hyde Park. All restaurants I'm sure to eventually visit before the year closes. Going to be a poor man but what the hey.
Ahem… I don't mean to blow my own trumpet but…
I sent the newspaper clipping to my mum, thanks Nick and thanks to the Times.
Finally, The Observer Food Monthly are running awards for a whole raft of categories including 'Best Blog'. If you cast your vote for a greedy bastard (ahem), I will ensure there will be no more boom and bust. Take a look here.
Reviews due next week are Zucca and Pearl Liang, and possibly a few more photo slide shows. Have a rapacious bank holiday weekend folks.
last week, I ate…
The Fat Duck

Coincidentally, I went to The Fat Duck – now officially the world's third best restaurant. I had a pleasant enough meal indulging in a five hour interactively edible theatre, not cheap but it was a total sensory experience. As usual, I prepared a blog post but this time also a photo essay slideshow.

The Wolseley

"Rarely do I remember meals more than three months old, but I find it difficult to forget my first meal at the Wolseley. Back in 2008, it had established itself as the ultimate destination for breakfast. I was impressed with the weightiness of the silverware which looked like it could double as jewellery…" Read More.

Fernandez & Wells

"You know, a good sandwich need not be brandished with long sentences of gushing adjectives, it simply needs to be eaten again, and so I ordered another, with extra crackling. Look at the densely packed meat – you know you want some of that." Read More.
My favourites right now
1. Pearl Liang
2. J Sheekey
3. Golden Hind
4. Roka
5. Eastside Inn
Staying connected.
CNN's wonkily titled round up of "40 Tokyo foods we can't live without."
An epicly exhaustive analysis of the World's Best Restaurant Noma by FoodSnob.
TimeOut presents London's Best Pizzas Map. Guy and his team are dependable as always.
I am very happy to see the shooter's sandwich recipe being replicated on Stephen and Kerry's blog. It looks fantastic, really wish someone could make this for me…yes…
Bar Boulud opening next month at Mandarin Oriental to be the new fortress of fooditude?
The Retro Corner
The talk of the town today is Nuno Mendes' latest labour of love, Viajante. But he had been previously applied his wushu techniques at Bacchus, and here is AA Gill's take on a younger Mendes' effort in 2006.
Did you enjoy reading this? You can subscribe to the Newsletter. Alternatively, you can subscribe to the RSS feed. Free, free free.