Are you feeling those butterflies in your tummy yet because V day is only two days away. If my initial valentine list didn't help any romantic souls and you are still left scratching your head over what to do, then here are a few more suggestions which might help eek out the love …
1. Make a valentine proposal and win £1000 worth of wine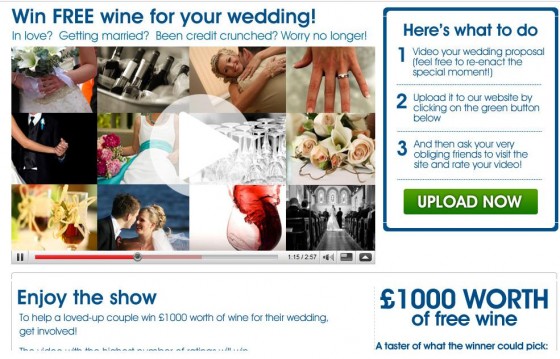 This one comes from a relatively new wine website and their video competition is pretty quirky. You can be all serious and propose to your honey, or you can be cheeky and propose anyway, and she might find it funny and fall madly in love with you? Check it out here.
2. Buy a limited edition bottle of wine from an artisan food seller


If you're going to give wine and chocolates, then do make sure it's something special at least. Flavours of Spain are doing this box set which includes a bottle of Pedralonga Barrica – limited production of biodynamic white wine only 1800 bottled – accompanied by a gift box of two chocolates (Yuzu and Mascletà) created by Spain's leading chocolatier Oriol Balaguer, former pastry chef of Michelin starred El Bulli, all presented in an elegant wooden case. Thirty quid from their website here, or perhaps it's better to pay them a visit at their Borough Market stand..
3. Go hang out at Borough Market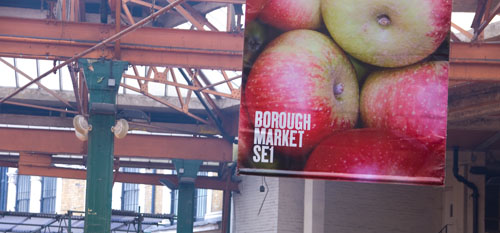 What couldn't be better than a day trip to one of London's better known food markets. Instead of switching off the lights and going in for the kill – maybe a whole days worth of sampling great food and feeling the buzz of food market – coupled with a visit to monmouth for great coffee or even a nice tapas lunch – could help strengthen the love and make the lights off bit last longer, yeah. (PS: I'm told asparagus are good for lights off action.)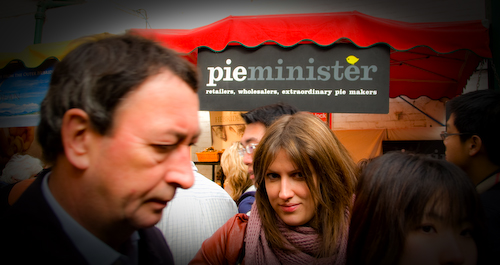 Who knows, you might even bump into your valentine in the market… I'm still searching for this lovely lass whom I bumped into and accidentally photographed the last time I was in Borough market. My write-ups here.
4. Take a boat ride around the Thames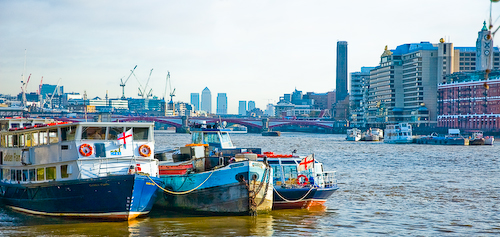 No need to do book anything fancy, just jump on the ferries outside Greenwich park (um, four quid I think) and they go all the way around the O2 and then back to Waterloo. It'll be cold, she'll be curling in your arms – the world will be perfect. You better check for boat times with TfL.co.uk just in case though.
5. Share spaghetti ice cream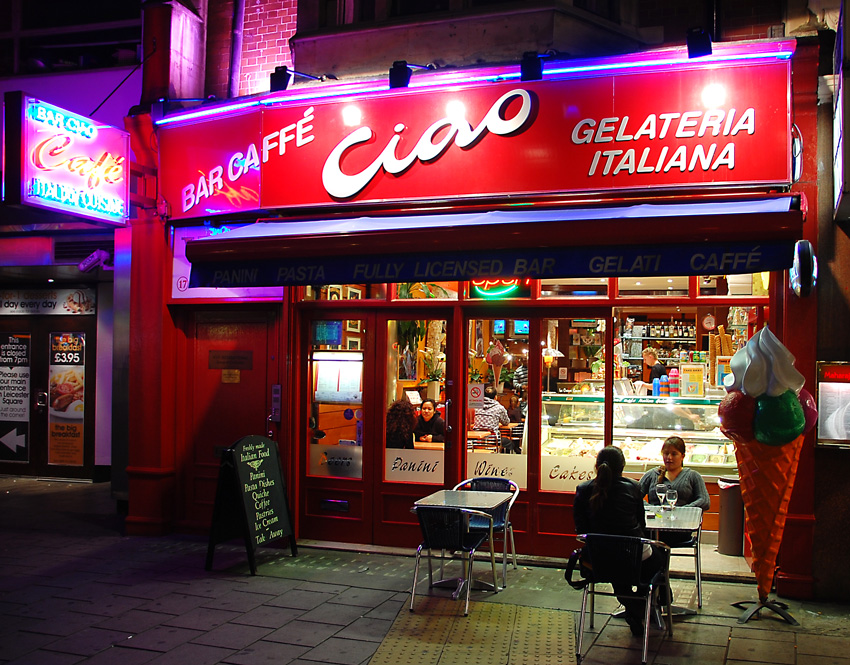 Well it's more like ice cream made to look like spaghetti than the other way round, so nothing too out there. One of my favourite cafes, Ciao in Soho is delightfully Italian and what could be sweeter than treating your sweetie to a low-key late night ice cream snack.  All the details here.
6. Go to a gallery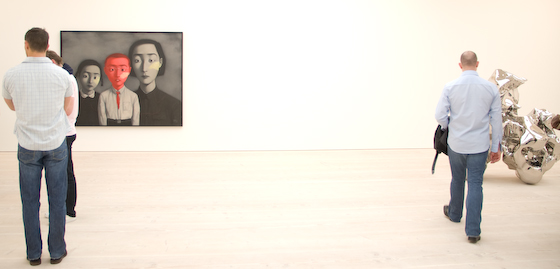 Or a museum, it's all free really. I like the Saatchi and Saatchi, National Portrait is always cool and I especially love the Reading room which sits in the middle of the British Museum, really grand room and huge, just huge. More here.
7. Open air Music at Covent Garden on Friday night
I can't say for certain that the Italian crooner with the acoustic guitar will definitely be there this Friday (the 13th, yikes!) but if he is, he's amazing, usually has an army of groupies who come out to scream and shout at him and it'll make for a pretty romantic off the cuff date, stay out till midnight and into Valentines. Love is in the air and it's all free too. 
Ok so that's seven more ideas to my initial seven eating ideas, good luck with whatever you're planning this weekend and I hope you have a great Valentines. Just keep in mind, it's about spending time with her and the thought that counts.
Do let me know if the suggestions turn out to be a smashing success (or an epic failure)!
Did you enjoy reading this post? Why not subscribe to my feed updates for free. You can also subscribe via email too, and for free.