Weekly round-up of yummi-news from around london and the blogosphere. Now released every Sunday and brought to you by a London eater.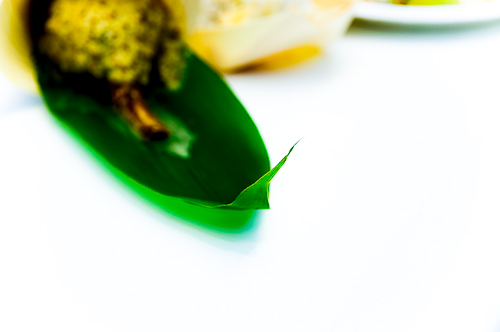 My buttons need sewing while I'm on a quest to find more burger, reading up on 25 other ways to use vinegar and blogging about guest bloggers.
eating happenings here on london eater

When your colleagues come down with something one by one, and you wake up with a stuffed up nose, you know that winter is just around the corner. Brr.. The temperature dropped like a stone yesterday and I've duly prepared for that with a fresh pair of gloves and broke out my winter coat and turtlenecks. My coat is still missing two buttons and I inadvertently asked Jennie if she'd be so kind as to help a sewing challenged london eater put the buttons back so that I can keep warm. Sometimes, its nice to have people do things for me, it's a memory and it just makes things mean so much, because everytime I button up my coat, I'll feel warm and fuzzy inside knowing that it was Jennie who sew them on. It's not just buttons you know.
This has been a rather hectic week offline for me, but I was glad that I still managed to get five posts out. It was unofficially burger week here, but I didnt want to overload with 10 burger posts, only did two burger related ones:
Elsewhere on Metrotwin.com ..
Some of you know that I also write for this NY-LON twinning website producing foodie recommendations. I starting a 'rolling' list of burger places on metrotwin to coincide with my burger lists over here too. Do check it out here.
london happenings around the smoke
Chrissymas is just over a month away and I'm so excited! It's kind of nice that the cold has settled in just now as it really does feel like chrissymas is coming! Apparently you can start playing your favourite chrissymas songs now – no more bad luck 😀
hydepark winterwonderland is awesome! the german christmas market has stalls with chocolate dipped strawberries… and chocolate dipped bananas.. and really tasty chocolate smothered ginger bread. There's this huge slide, a big ferris wheel, a mini rollercoaster, a horror house, curry wursts, german potatoes, mini pancakes and that super cold chrissymas feel (yes, i said chrissymas) it's so wonderful 😀 . I'll take my tripod and take lots of pics and post it here sometime soon. In the meantime, if you are on vacation in london , then GO. If you live in london then GO.
oxford street lights where are all the oversized disney characters looking over regent street? It's just blue lights this year, looks like the recession hit the lighting budget too, still a nice spectacle though.
inamo I heard about this oriental fusion restaurant which puts the control in your hands where by you order food from touchscreen tables..that even lets you play battleship. You can set the mood, change colours on the table and even order a taxi ride home. Baffled? Me too, its due a visit I think.
reading happenings around the community

Coming soon.
I'm expediting myself in the weeks ahead as I'll be doing a guest spot over at foodproof . Will let you know once that goes live. I am also glad to be inviting a couple of guest bloggers to london eater, Helen of food stories and Jessie of simple scrumptious foodie will be making their acquitance soon. Be sure to make them feel right at home when they go live here.
By the way, I'm still more than happy to invite guest bloggers over here, so if you are interested then do let me know , consequently I'm also more than happy to guest blog too. I'm make sure I keep things light & breezy, if you'll have me on your blog then be sure to  let me know as well.
Wrap up warm for the winter folks, have lots of warm drinks and have a great end to the week. See you back here eating&reading in seven folks.
Did you enjoy reading this post? Why not subscribe to my feed updates for free. Alternatively,  You can subscribe via email.