I entertained a couple of old friends for the last Summer BBQ over the August bank holiday. They got married, recently moved to Sutton and told me about this little takeaway that does surprisingly good Malaysian. It's a short bus ride from where I live, closer than Uncle Lim's in Croydon (are they still there or Westfield teardown happening now? The quality dip is linked to this yo).
I'm not the first, as a swift search yielded Ed Tan's glowing review of their laksa on London Cheap Eats.
It would be fabulous to get a taste of home (I am from Brunei, not Malaysia), right here in Surrey and so we hopped on the 213 to Sutton.
This is a takeaway, but there are also 5 or 6 tables to eat in. A cafe as it were. It's modest and feels like I'm back in KB.
Home-made barley, £2.00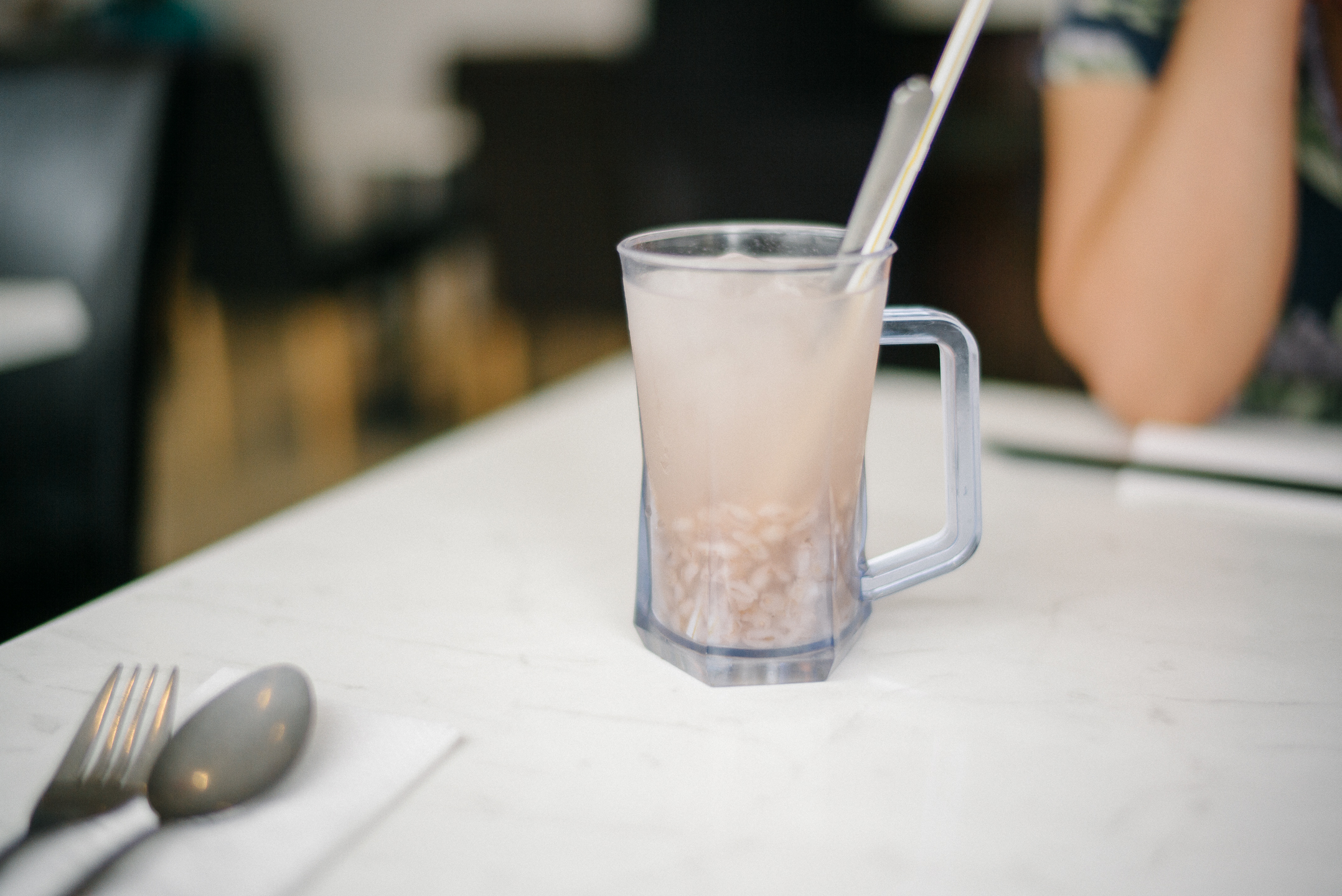 We start here with the drinks. Man, I miss my mum's barley. This is decent, but not as fresh. They also do teh tarik (warm or with ice), iced milo, iced red bean.
Nasi Lemak, £7.50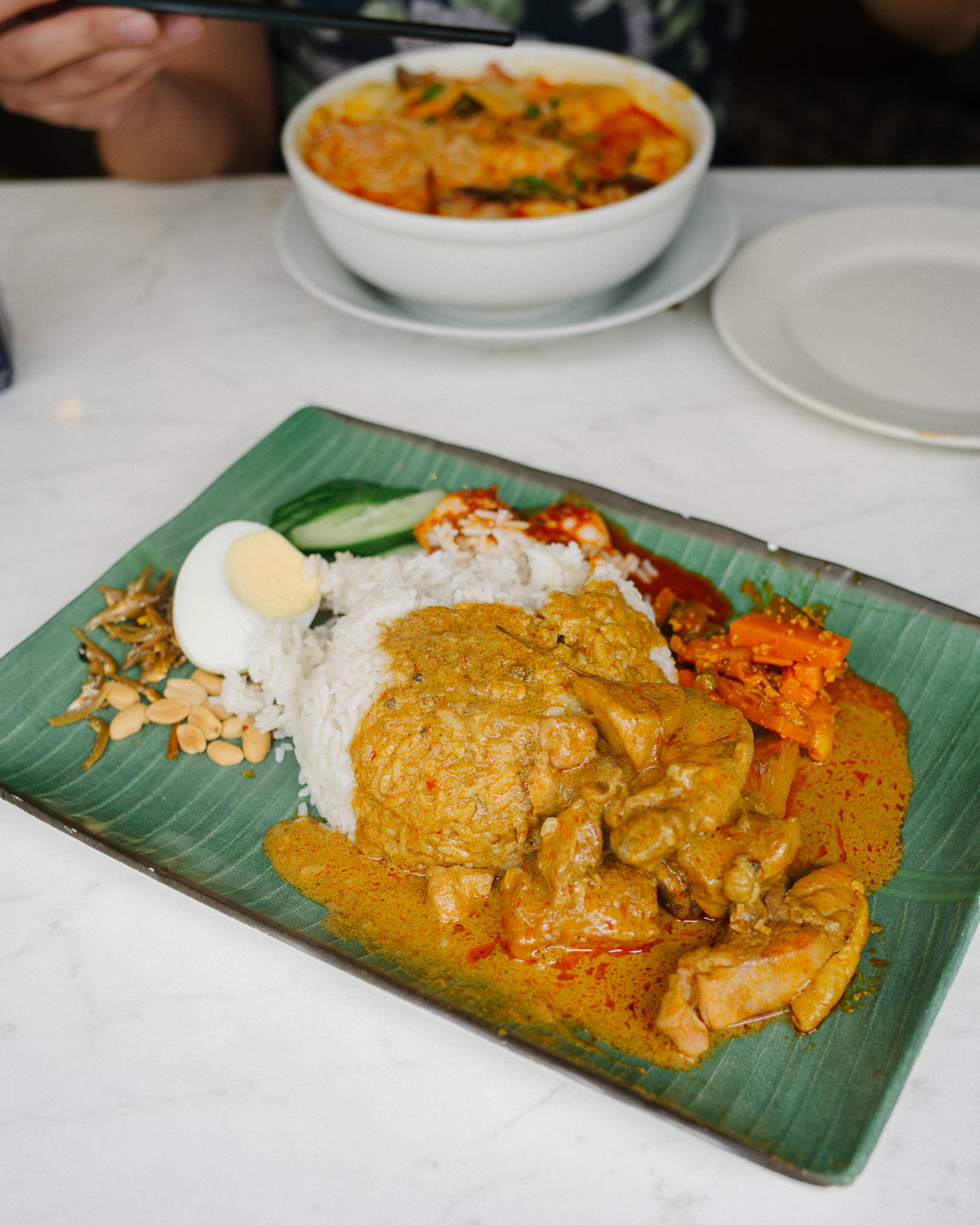 For me, nasi lemak (translating directly as rice fat) is all about the steamed coconut rice and the belacan. It's 90% of the dish and here is the beauty of the best food: apparent simplicity. It takes skill (and a family recipe) to produce a proper belacan, plenty of subtle variations (like good miso) to ferment till perfect. Spicy, sweet, pickled, then the fluffy coconut rice… fatty rice feels. Deliciousness and then some (Hey you remember Nasi Katok days? Some of my best memories of nasi lemak were like this, rather than restaurants).
The 10% are the nuts, ikan bilis (dried anchovy), and then the protein for balance and texture. I prefer hard boiled egg and fried chicken with mine because that's how my school canteen did our breakfast. A fist sized knob of rice plus condiments (hence the need for belacan paste, rather than sauce) wrapped in greaseproof paper. When you open it up, you are greeted with a pressed rice effect, akin to zongzi. No plates necessary, a spoon is all you need. In fact to be really old school, fingers work just fine. I'm sure everybody has a different take on this depending on how they grew up with it.
So back in Sutton, this coconut rice definitely smells like home, but there's no pure sambal belacan (I do wonder if this is the difference between Brunei v Malaysian nasi lemak) on the plate. Instead they serve sambal prawns (too watery for my liking), achar (pickled veg) and solid chicken curry. Could do with more peanuts and ikan bilis. Good. I'd happily have this again.
Char Kway Teow, £7.50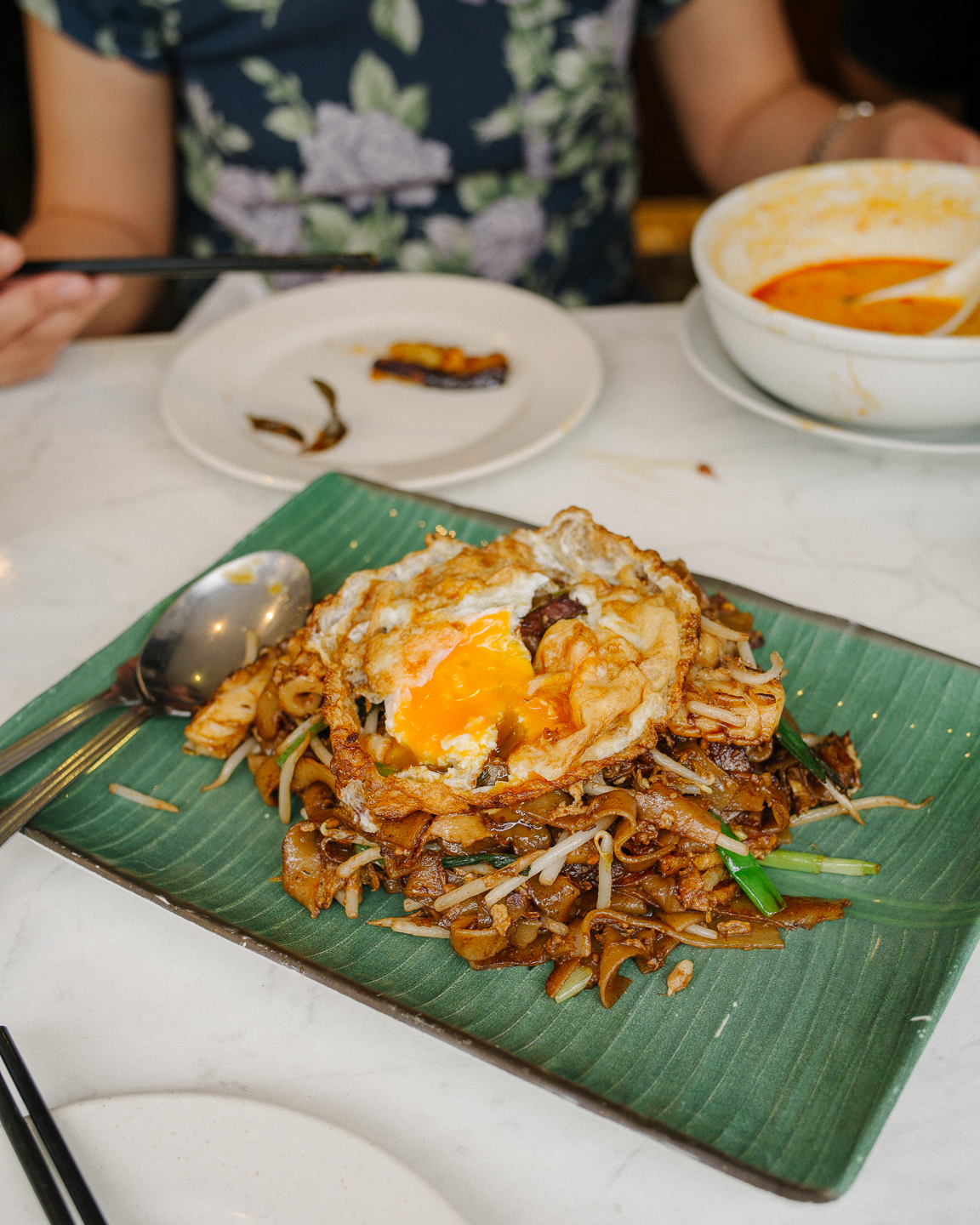 The poster child of Nyonya cuisine. With flat rice noodles (ho fun as it were), prawn, fish cake, charsiu and egg stirred into the fry. I asked for the extra fried egg on top.
Decent portion and very capable wok skills – the all-important wok-hei is full and toasty. I particularly liked that the just-cooked texture of eggs coating the noodles. It gives it added richness. Just like Lot 10 (hey, I'm a tourist when I go to KL). Wok skillz deserve a double highlight in the same paragraph.
For the purists, they also do dry-fried beef hofun and a 'wa-tan' or wet egg sauce version – something I have not seen in a long time.
Singapore Laksa, £6.90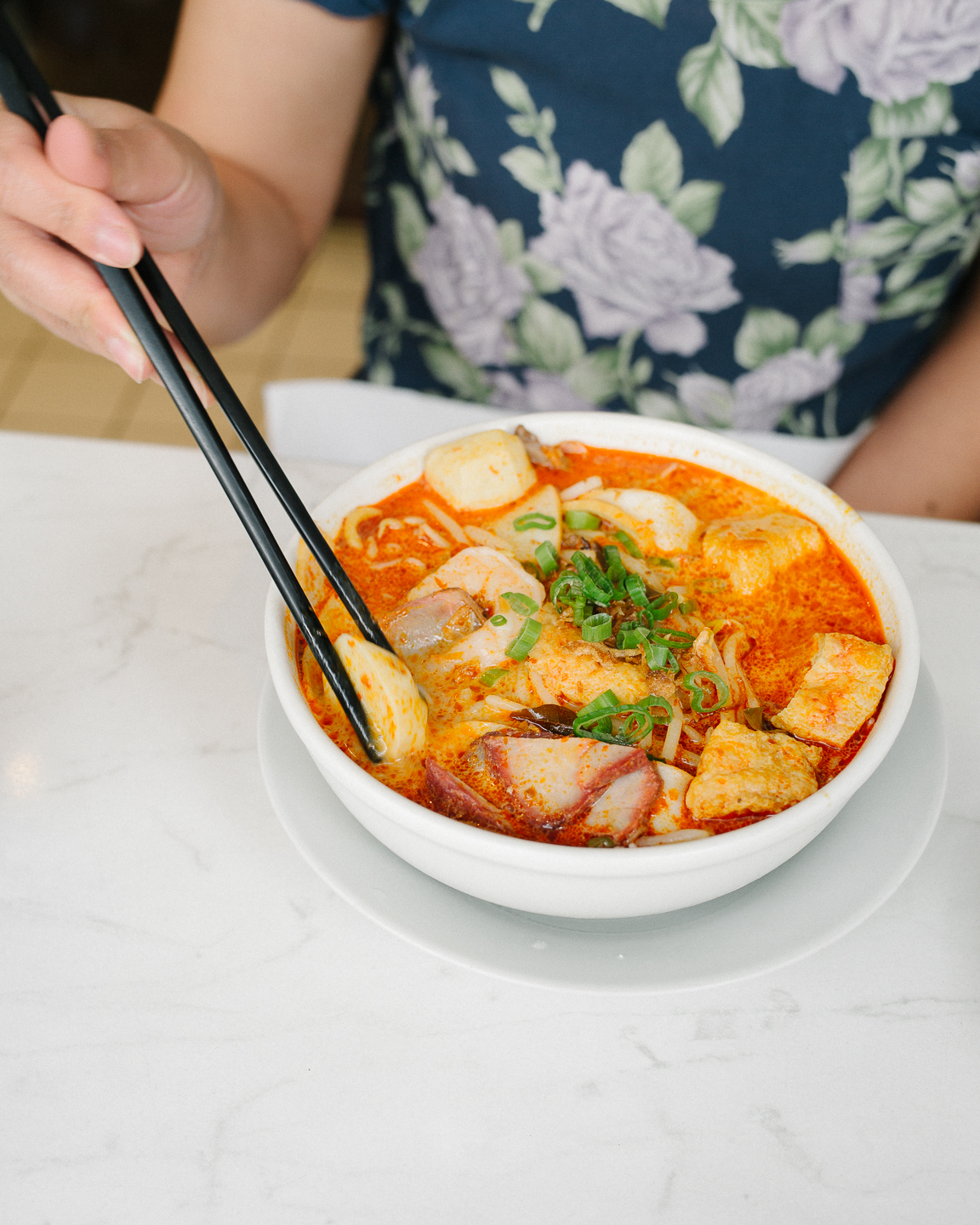 The better half asked for half vermicelli, half egg noodles. The coconut curry is very fragrant and so did its job in accessing the memory buds. With fish cakes, fish balls, charsiu, bean curd and prawns. Decent for sure. I think the spice is definitely dialed down for British palates.
Penang Asam Laksa, £6.90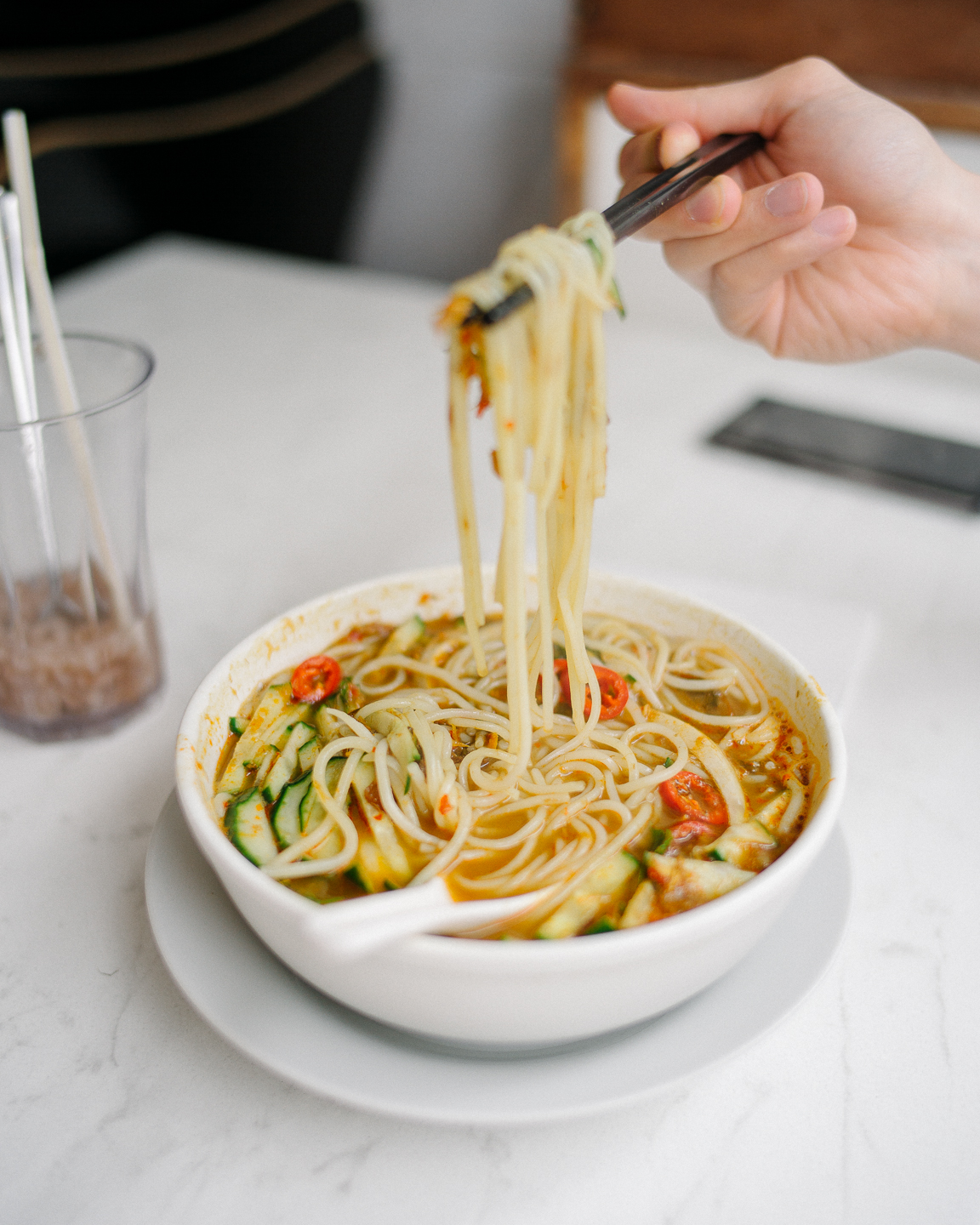 Woooah – proper asam laksa right here. The sour and spicy fish and tamarind broth is very attractive, finished with mint leaves, sliced red chilli and cucumber.
Mostly however, the noodles were great. I can't identify them, as they are not egg noodles, it's more al dente than that, maybe a fatter sort of vermicelli (like 'fat' Mee-fen is what I'm thinking). @Joymlim reckons it's lai fan.
Sambal Aubergine, £6.00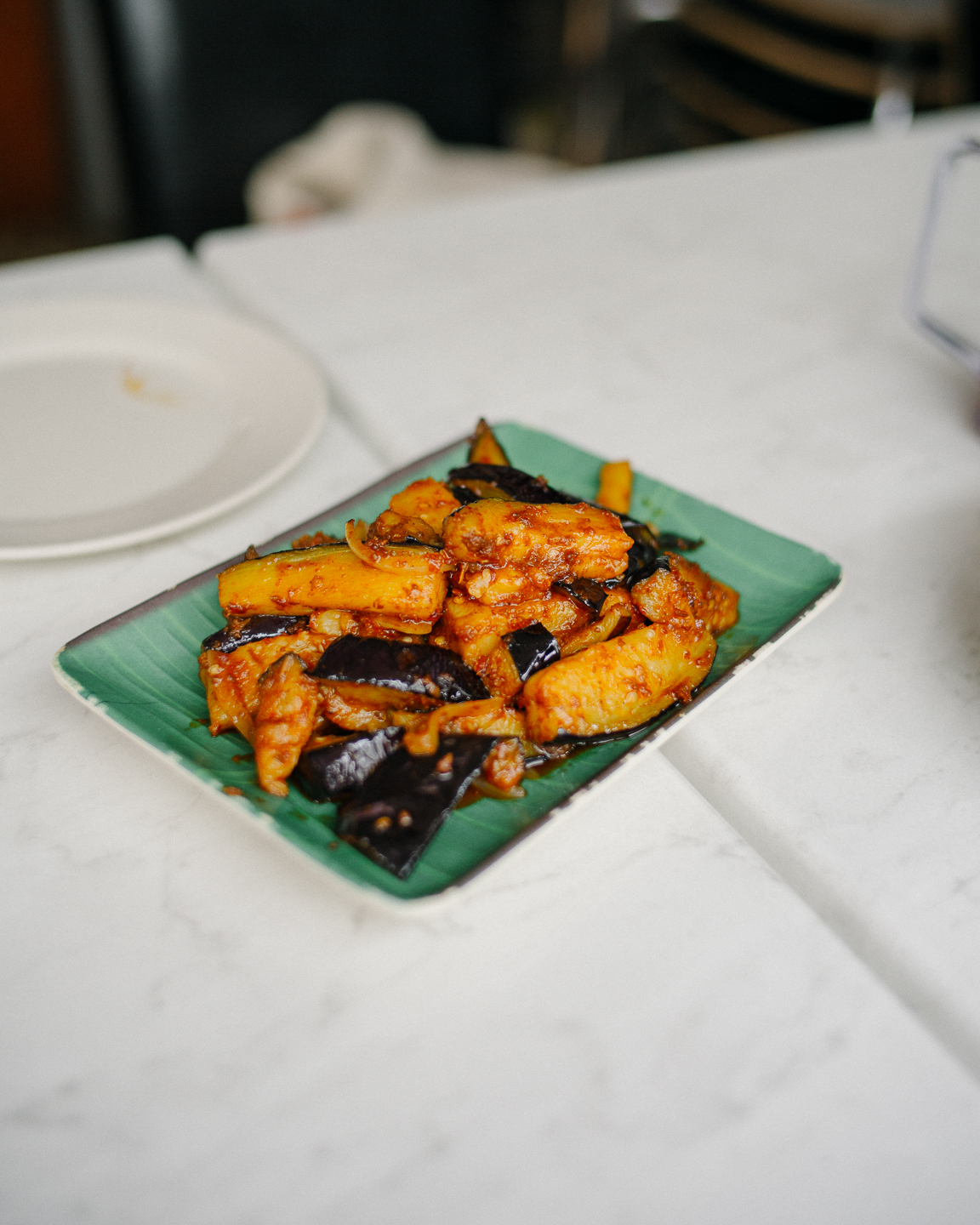 Nice work on the wok and decent spicy pickled sweet sambal. Aubergines all cooked down.
Tofu fa, £2.80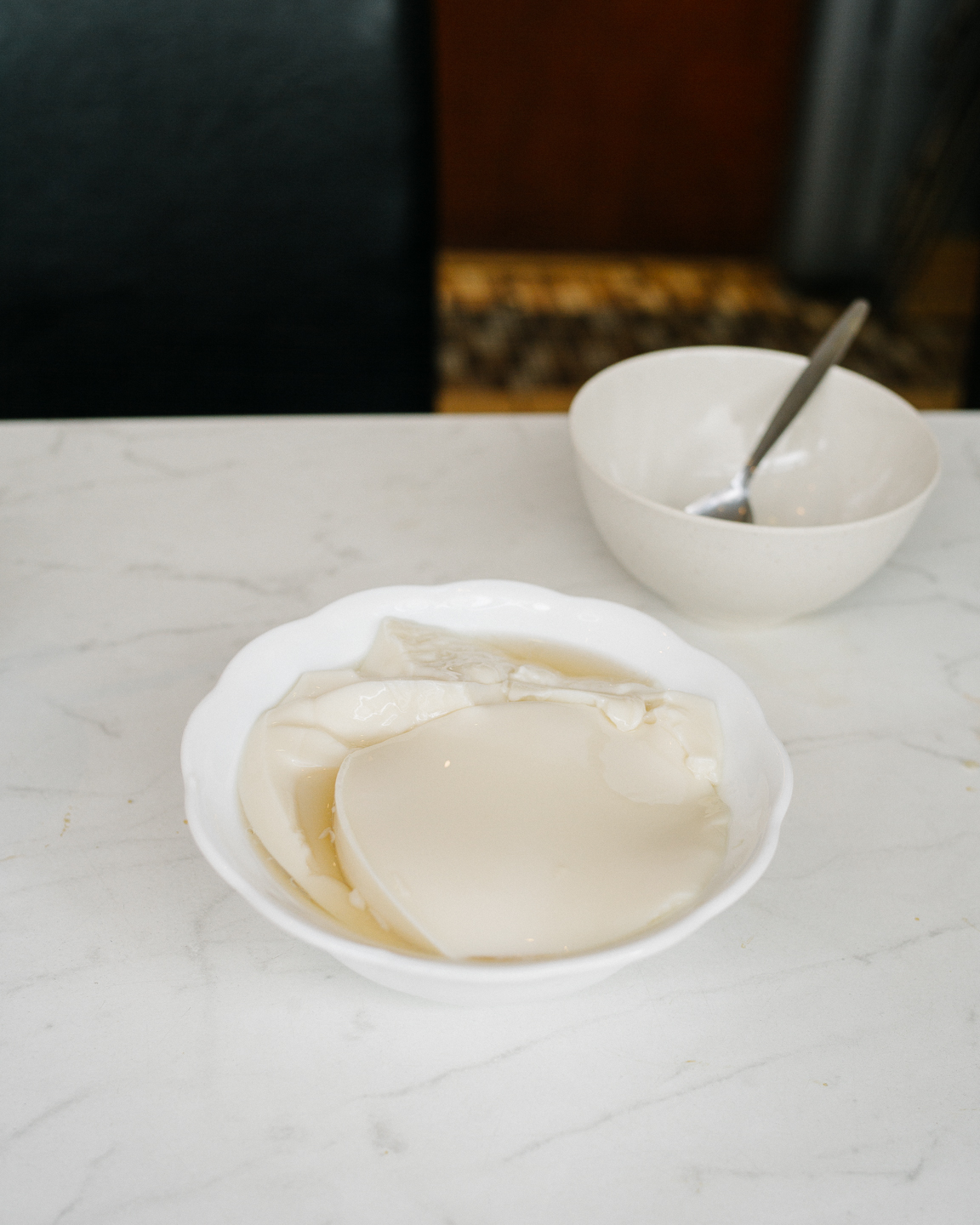 Looks pretty slick doesn't it? For the uninitiated, this is silky tofu in sweet syrup – Dou Hua to my Taiwanese better half and Tofu fa to the Cantonese side of me.
Surprising to find such fine work, though my feeling is that soya milk and gelatine is in this mix, as opposed to a traditional bean curd. One eye closed, cool with me, it's a takeaway after all. Shortcuts allowed. It is pretty good for what it is.
Durian ice cream (£3.50 for 2 scoops)
I also ordered their durian ice cream, sadly this tasted of the powdered variety. I don't know why I was expecting Musang King in Sutton, but you should avoid it.
Ice Kacang, £3.20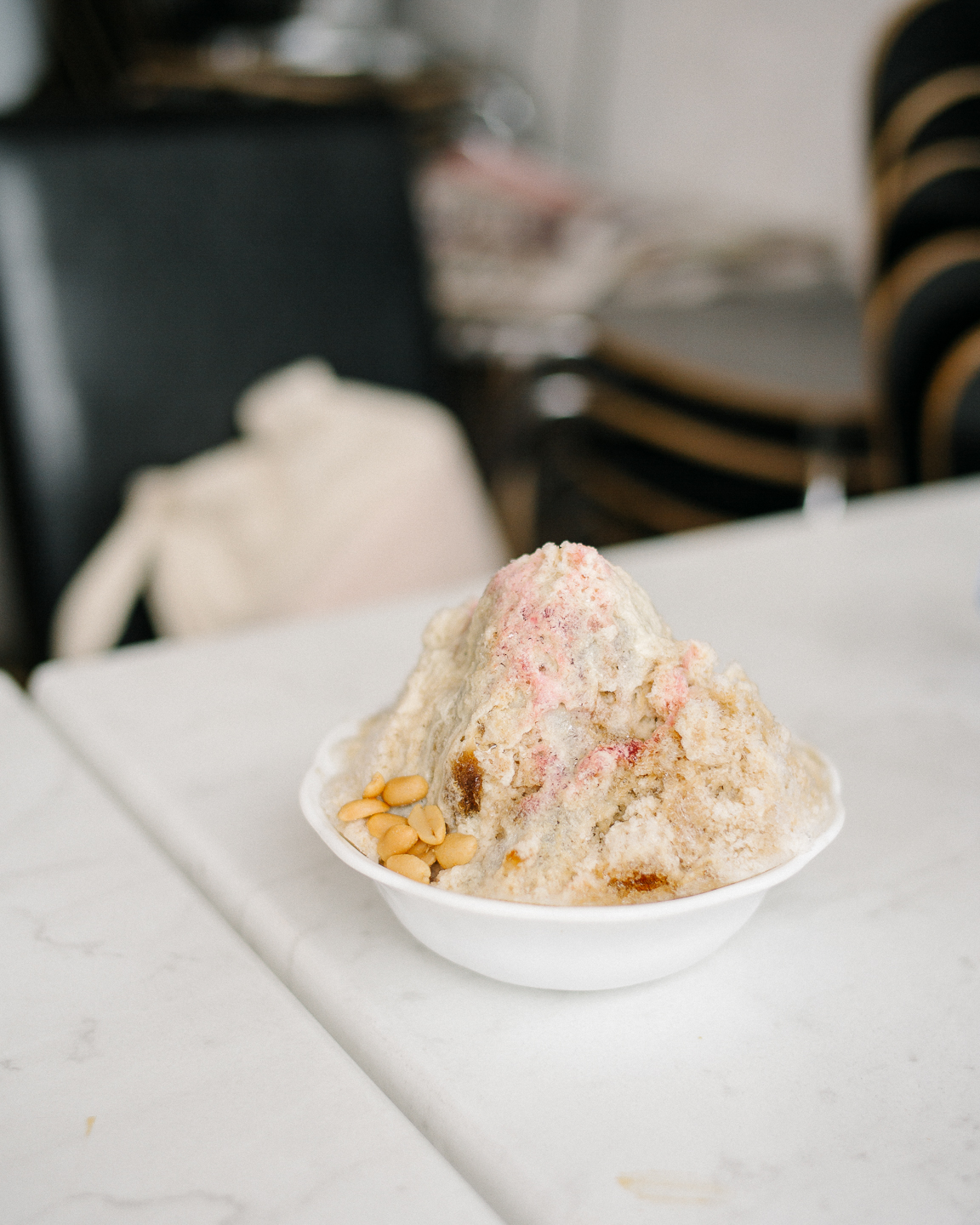 And they have ice kacang! Do they have a ice shaver back there or done with an old school pick? Red bean centre, peanuts and if my buds can be trusted, gula melaka (palm sugar) drizzled all over hence the brown shade. This is nice. Would have liked to have had some sago and cendol too though. Malaysian kakigori to you Sosharuians.
We paid £45 for all food with 4 drinks. Cheap and cheerful… but don't be fooled by the modesty of this takeaway, as there is very decent Malaysian food being pumped out of these kitchens. On our visit, the restaurant was full-house for Saturday lunch, and the phone lines were off the hook with a constant stream of people coming in to pick up huge orders.
Thanks to C & C, I have here a recommendation for you. If ever you are in my neck of the woods, it is worth dropping into Noodle House for a swift one-plate meal.
Details
Noodle House
Malaysian Cafe / Takeaway
£10pp give or take
333 High St, Sutton SM1 1LW
Tel : 020 8770 2121
Train : Sutton or Sutton Common