I went along to a special lunch at this stalwart restaurant which is currently celebrating its 25th year. An achievement for sure, so much has happened in that time, five head chefs, the restaurant had even endured a fire in its quarter century of history. David Moore, its founder, looked spirited and enthused during this service, as he welcomed punters in for a full Friday lunch.
We spotted a certain Mr Vines being entertained a table away from ours, but otherwise, the rest of the house looked liked silvering fans of Pied a Terre's original Chef, Richard Neat – The highlight of this one-off week long special. Neat started up PaT with David in 1991 and oversaw the first five years till he decided to depart in 1996. He had honed his talents with Blanc, Robuchon and MPW and history has him down as one of the best of his generation. His tenure at PaT culminated with two stars.
In the 20 years since this sojourn back to PaT, Neat has trotted across half the world. New Delhi, Cannes, Marrakech and finally to Park Cafe in Costa Rica where he has stayed as Chef since 2006.
Back in London, in the same time period, a young Tom Aikens stepped up to the plate to retain the stars, before he himself (infamously) handed reigns over to his no.2, Shane Osborn.
I'm (still) a bit young, and my relationship with Pied, started with the other foot, L'Autre Pied, where Marcus Eaves was head chef, and then latterly to follow his return to PaT to run its kitchen. I've not eaten Andy McFadden's food yet, he's been point man for a year now.
Kian made the booking for us, and we paid £105pp for this rare glimpse into London Gastronomy circa early 1990s. We drank a 94 Ramonet Montrachet and a 98 VCC (BYO). Both were fantastic.
It really was refreshing to experience this retro galore, viewed through today's wealth of change. Gastronomy has moved on quite a bit since. Naturally some recipes seem mainstream now, but others were incredible things, from an age where classic technique (and building edible skyscrapers) was the point. For instance, snails wrapped in chicken mousse then coated in powdered morilles – what a dish. This remained timeless and gasp-worthy, especially in a London today which is infatuated with instagrammable food, some of this stuff is nearly lost in time. Nearly. Pan roasting skills and sauces when done right may not look creative on the plate, but it is a joy to eat when it is properly handled.
My favourite dish was the John Dory. Whoever they had on fish, was totally on point. Totally perfect grill and pearly flaky in the centre. Excellent work on the mandolin galettes, with pan seared foie sandwiched in between, delicious. And then the foie sauce. Delicious.
The kitchen sent out two different dishes per course, so it was double the fun. A privilege and a joy.
David and team, hope you had a good time turning 25.
Pictures of everything we ate below.
No.1
Deep-fried oyster, olive oil hollandaise and red wine sauce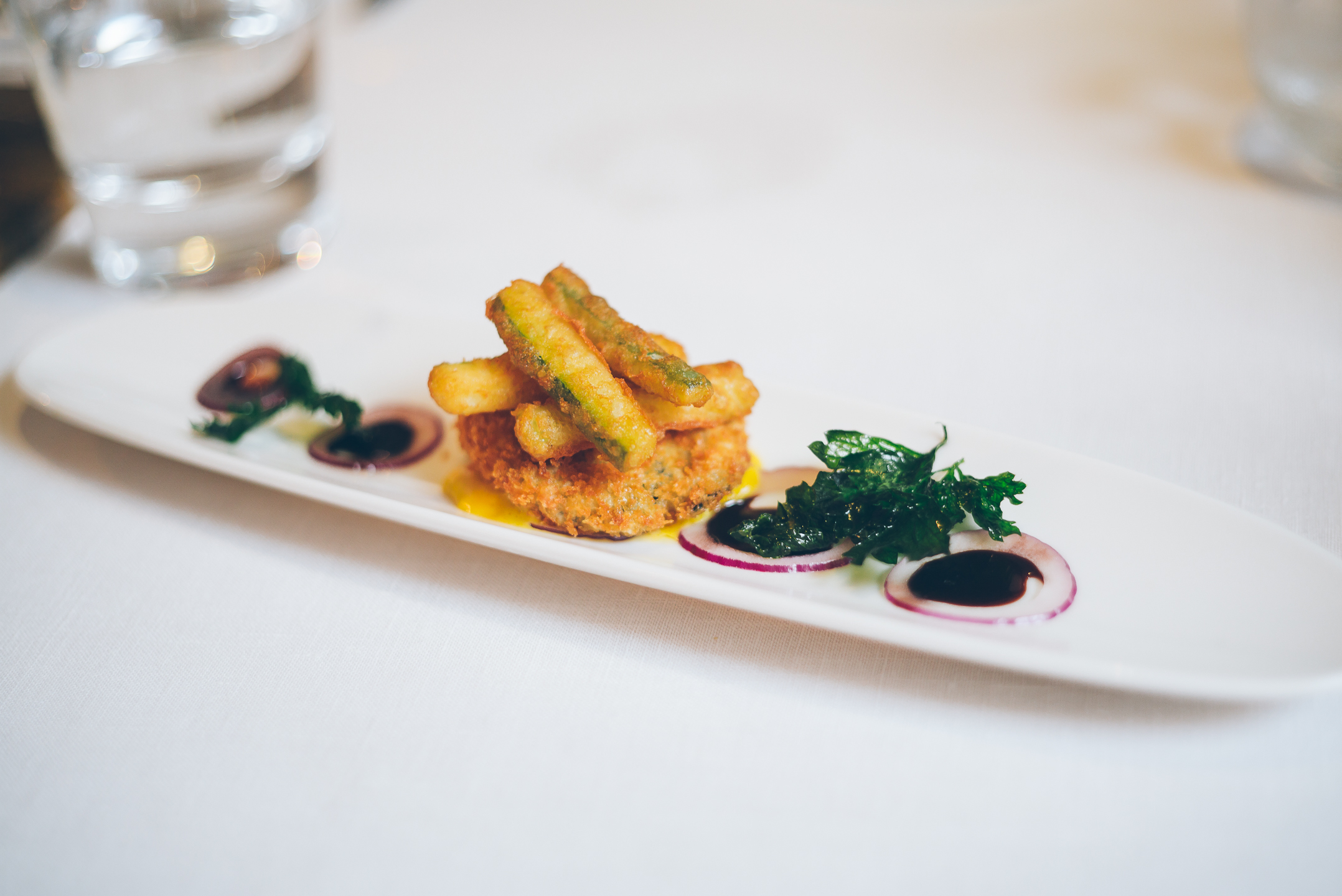 Vichyssoise of asparagus with langoustine tail and mushroom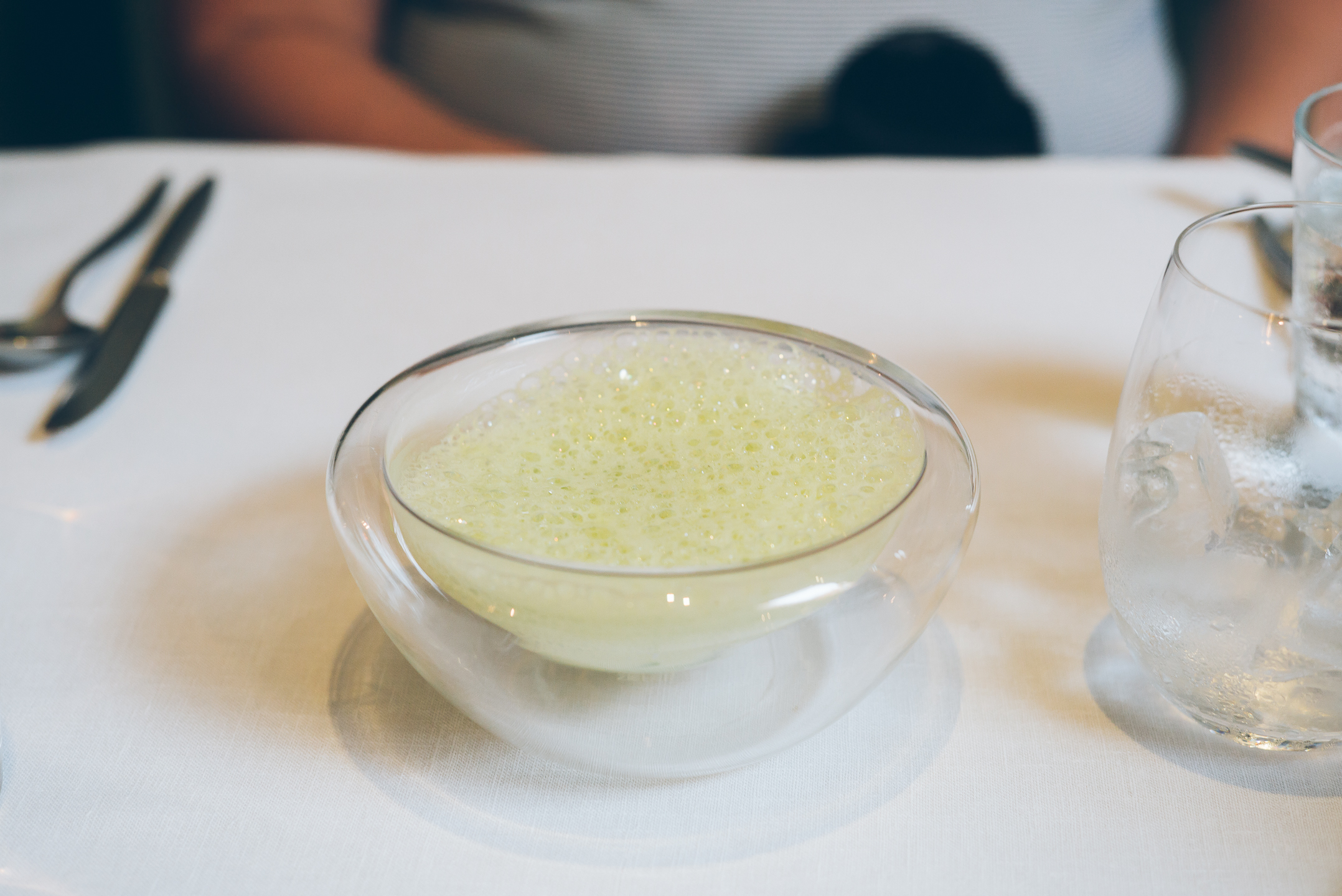 No.2
Scallop wrapped in prosciutto with torta espagnole and vichyssoise sauce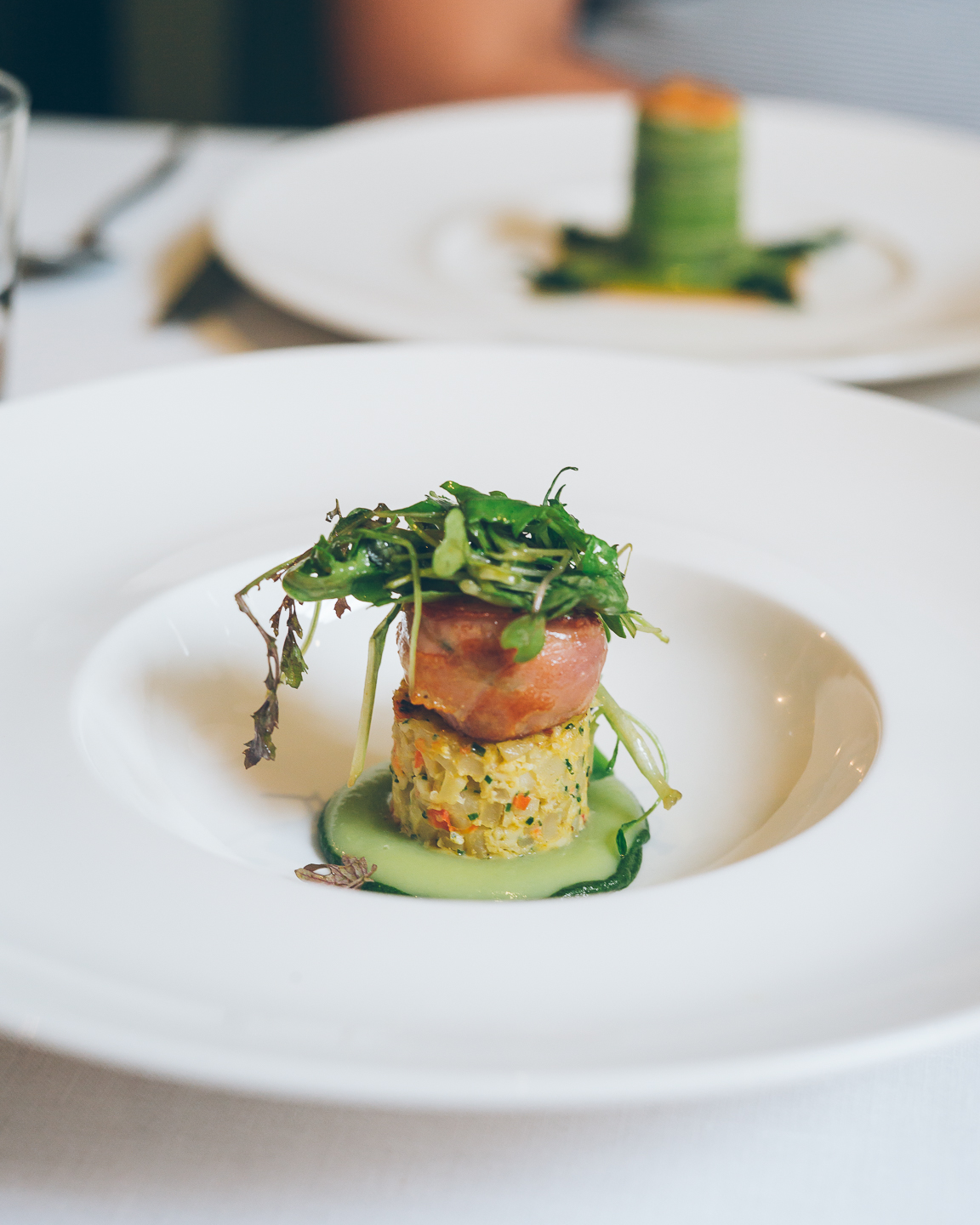 Tian of skate and crab with cucumber and mint veloute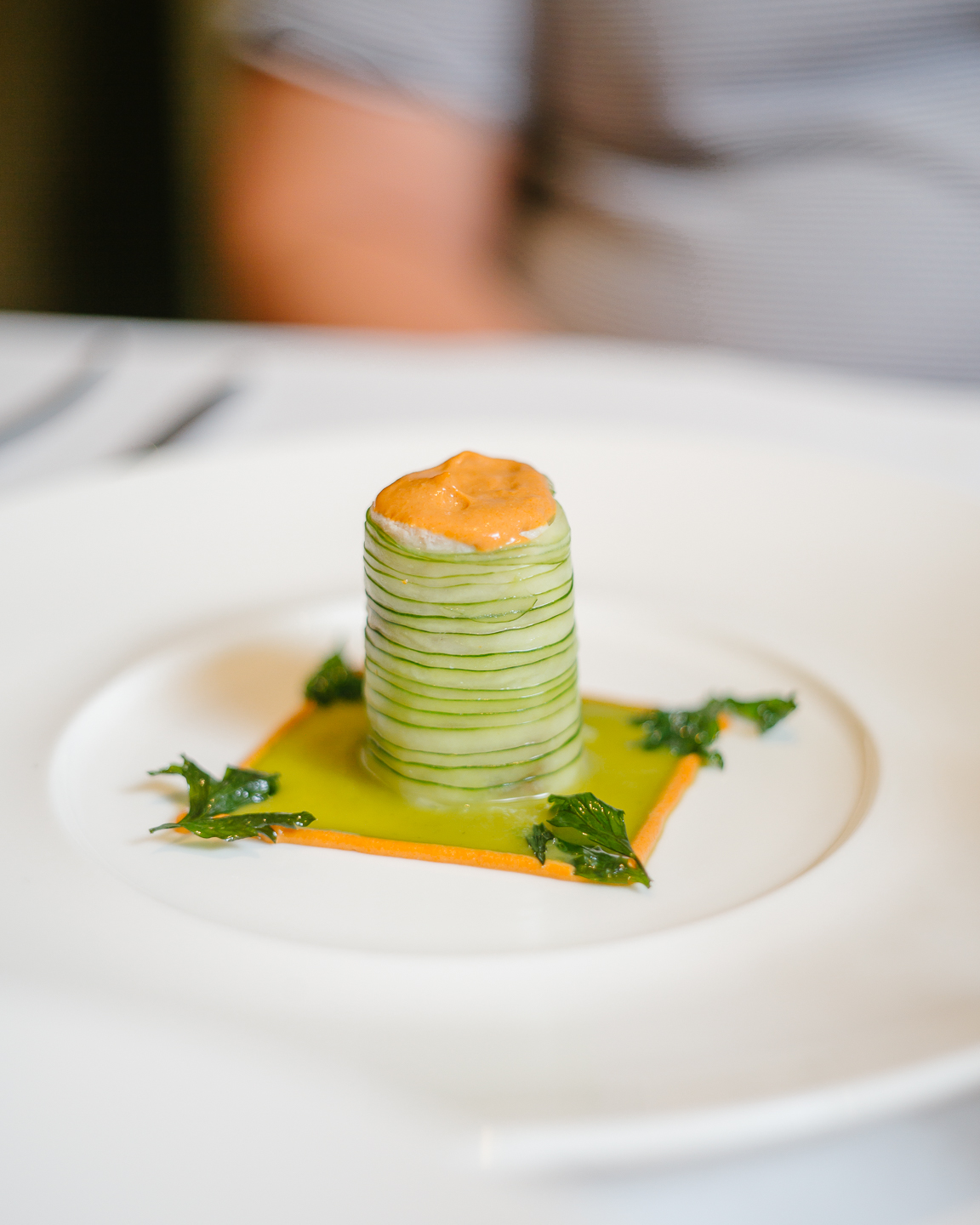 No.3
Smoked foie gras and onion puree and mushroom vinaigrette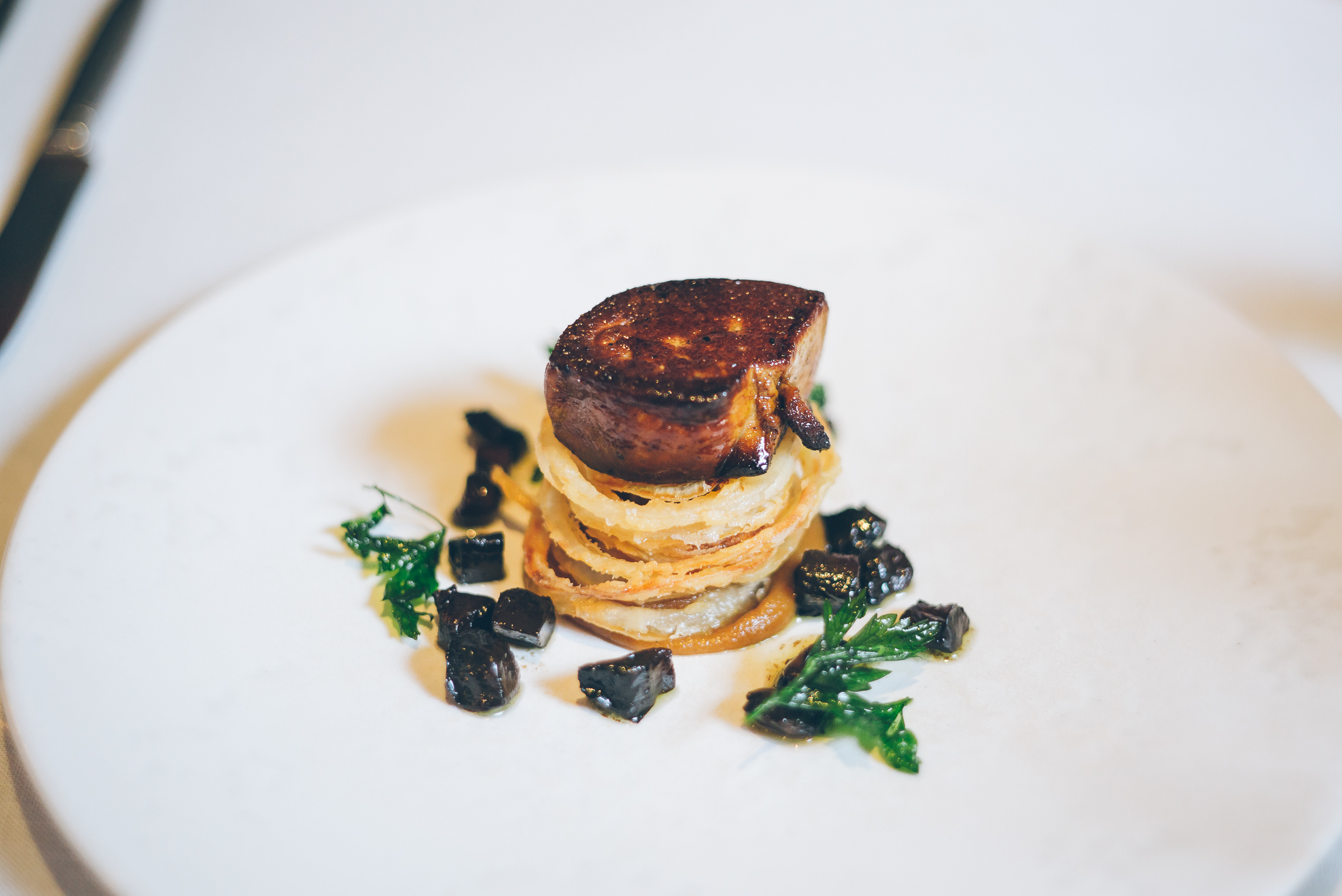 Rabbit saddle and offal with broad bean puree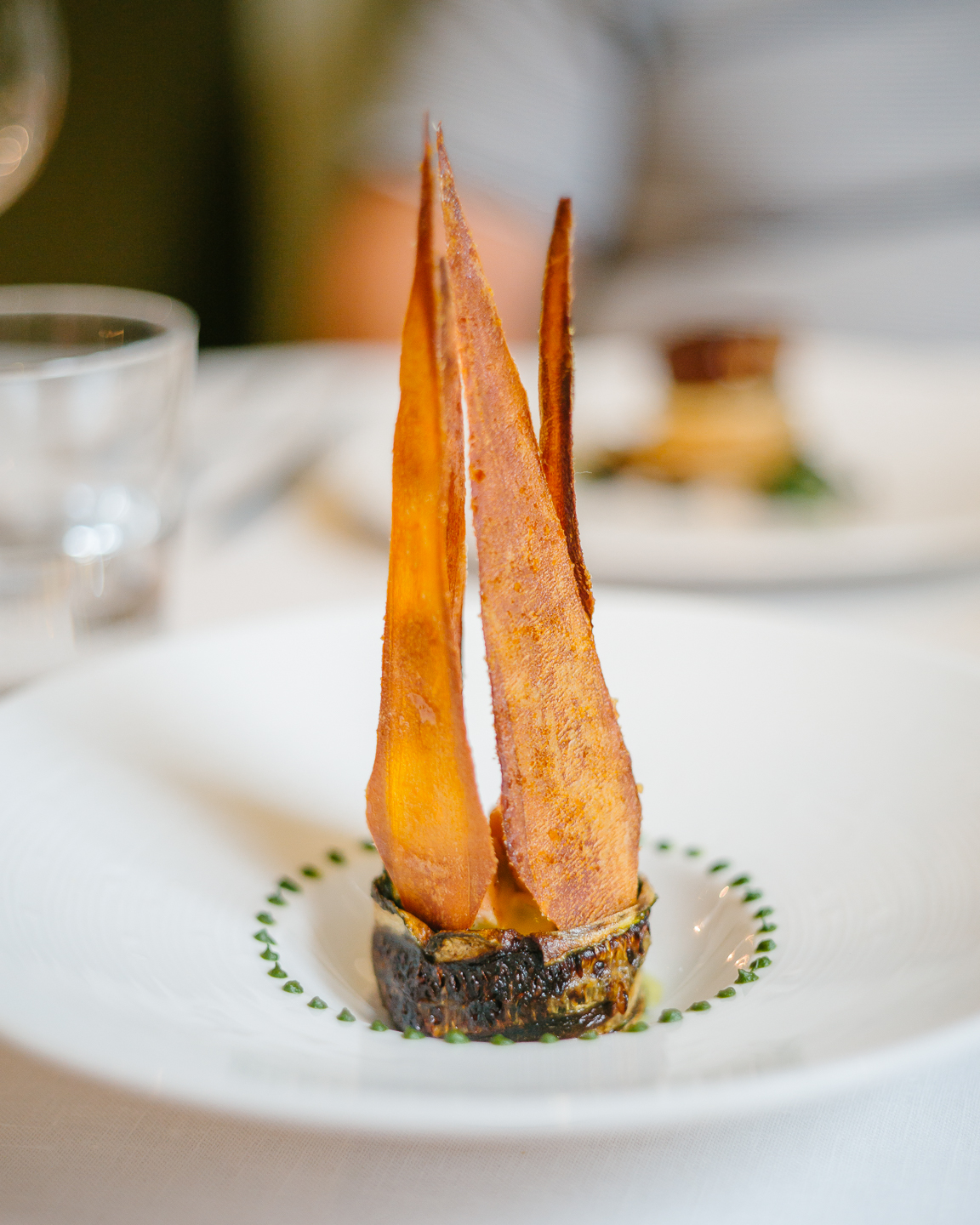 No.4
Sole fillets with crayfish and truffle pommes puree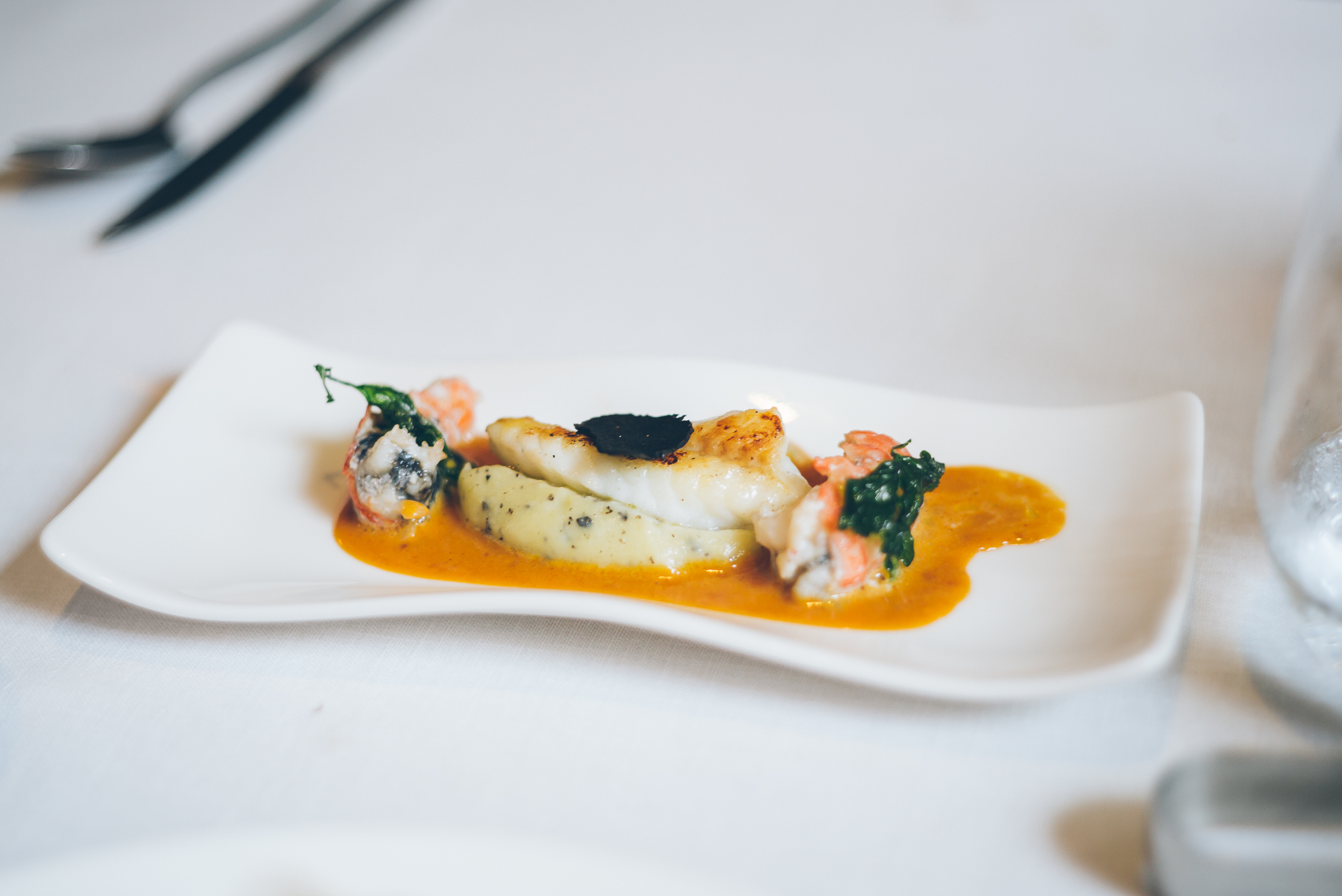 John Dory fillet with potato galette, peas and foie gras sauce, and crispy leeks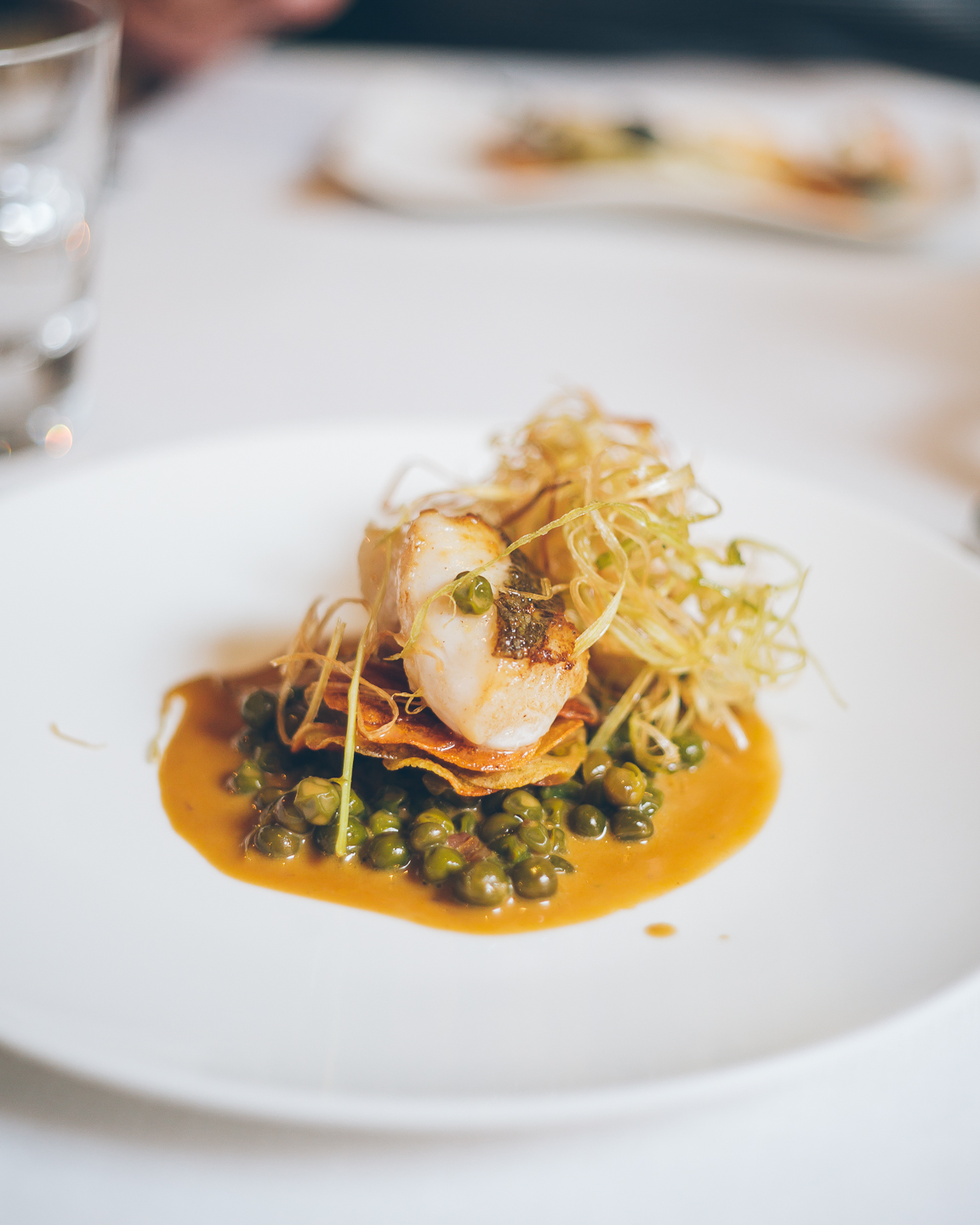 No.5
Ballotine of quail filled with datte, gorgonzola gnocchi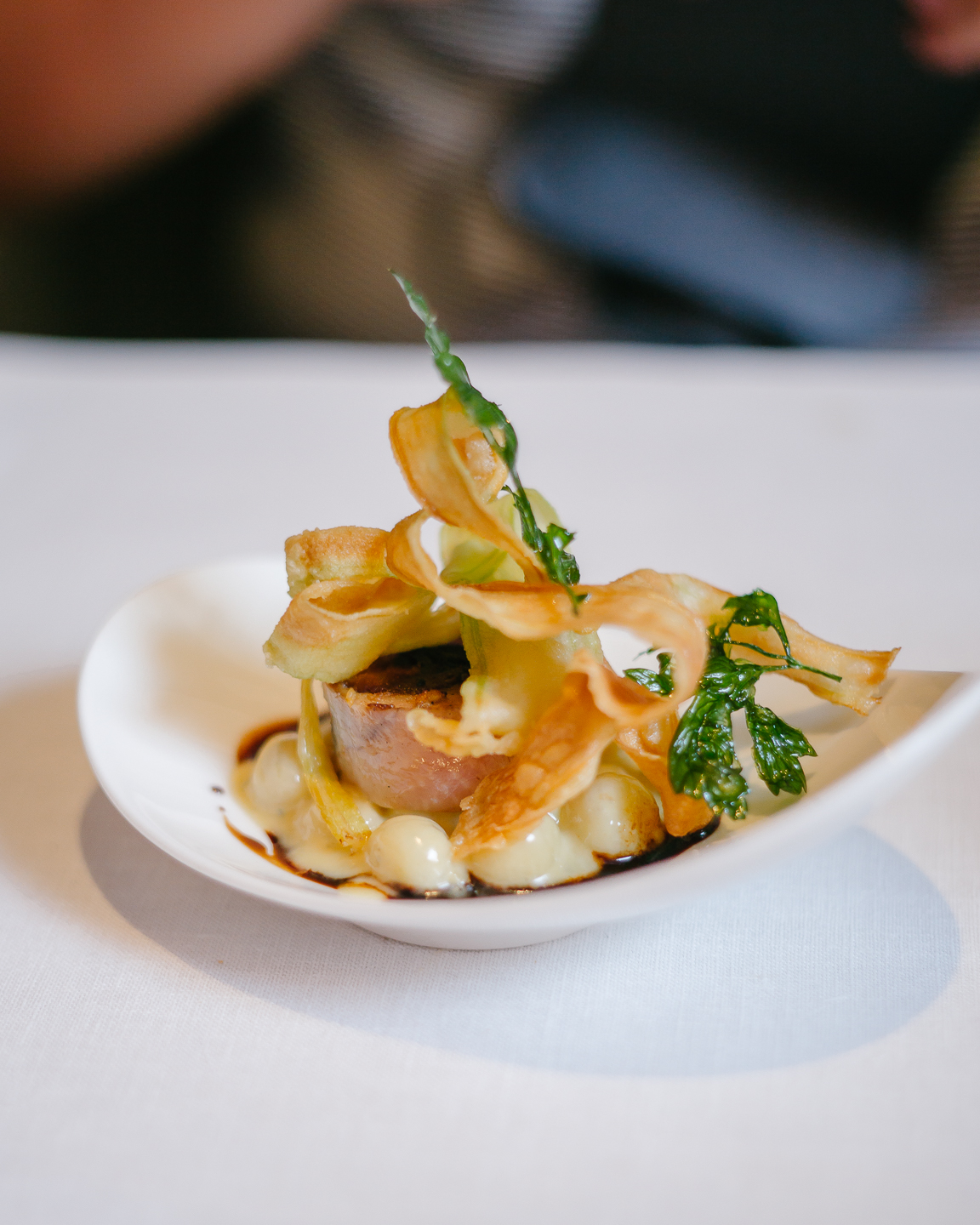 Snails with morels, asparagus and mushroom sauce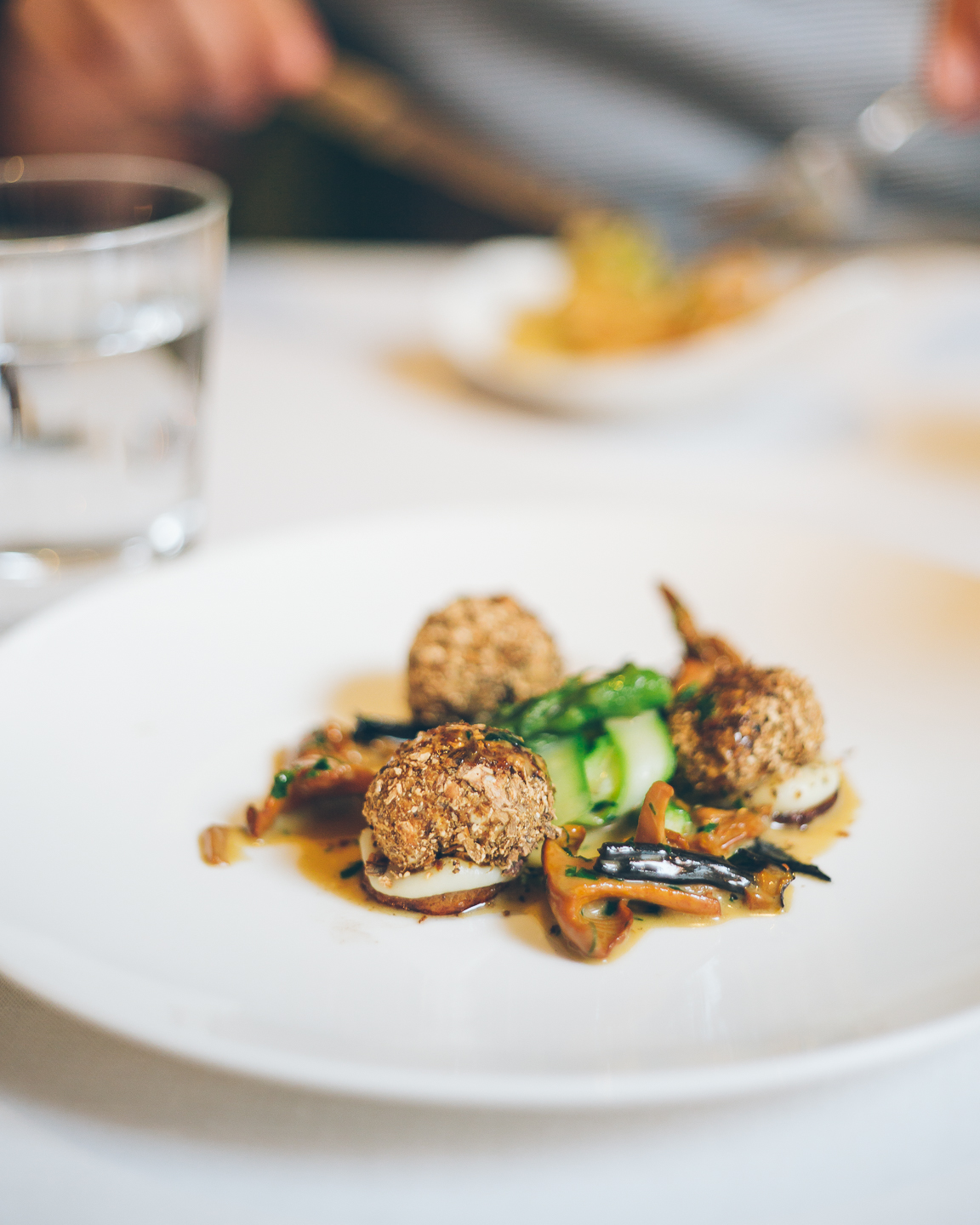 No.6
Duck breast in rosti potato with buttered lentils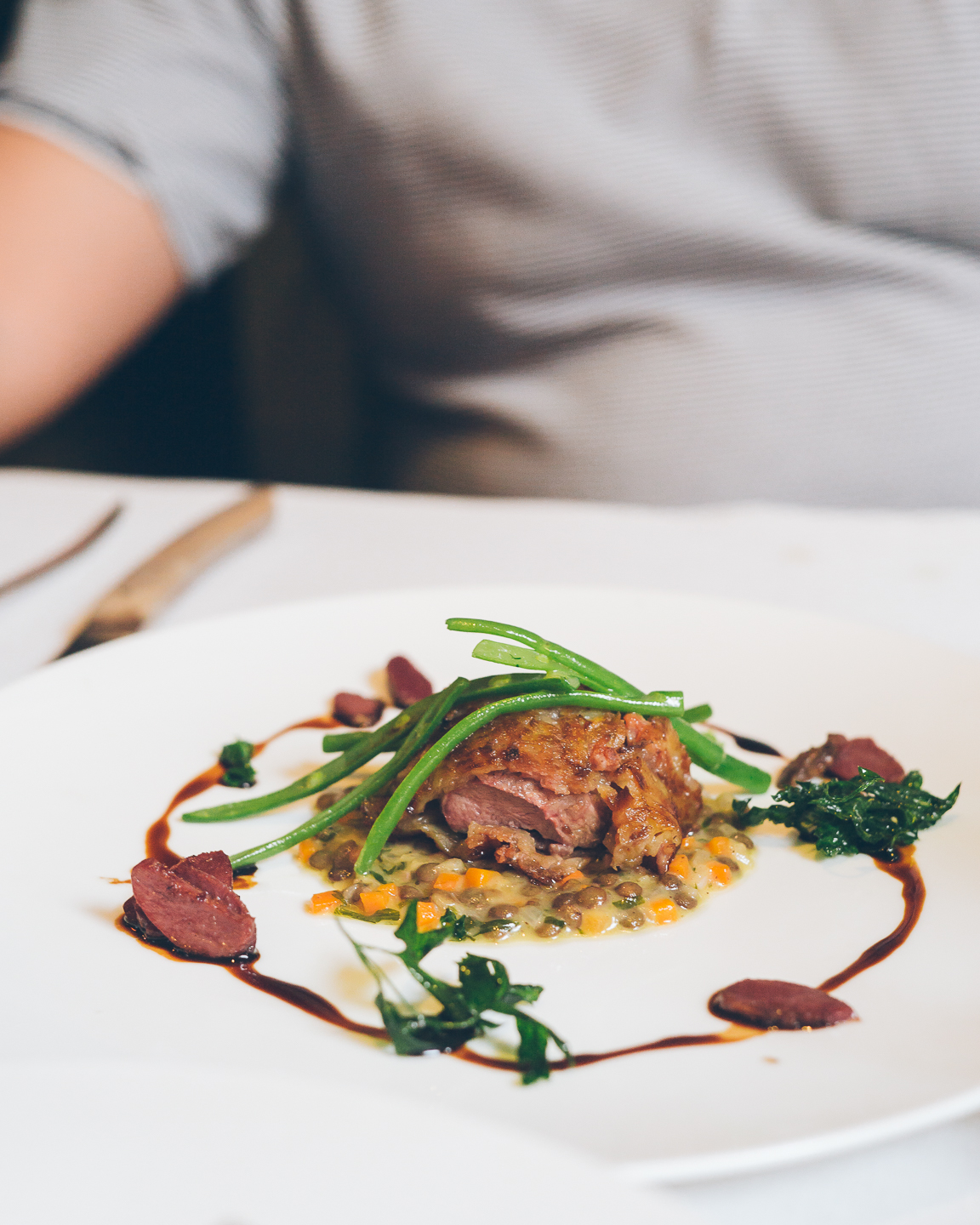 Grilled lamb cutlet with ballotine of offal and pumpkin sauce (and tongue)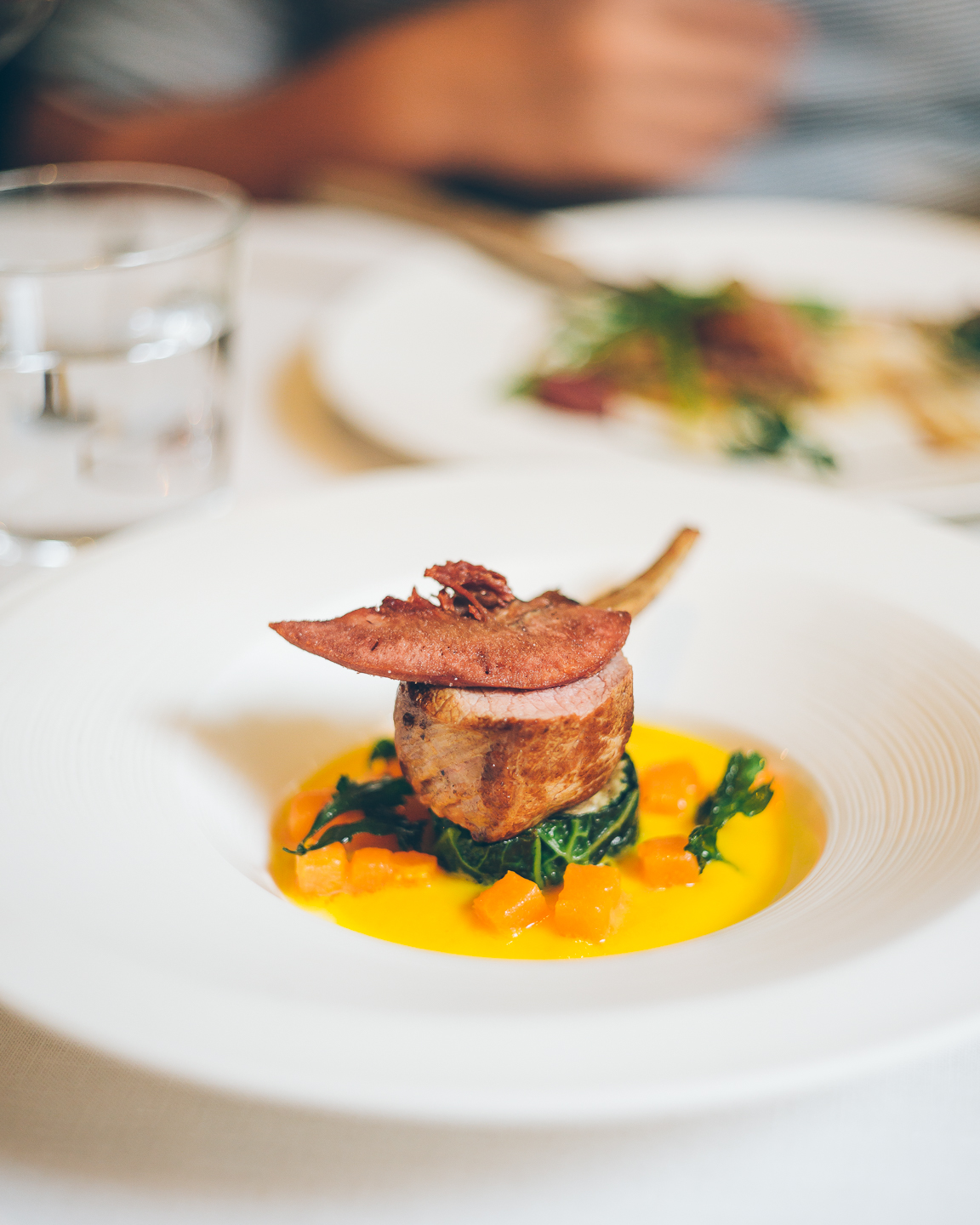 Trotters and pigs head with celeriac puree
No.7
Pineapple tarte tatin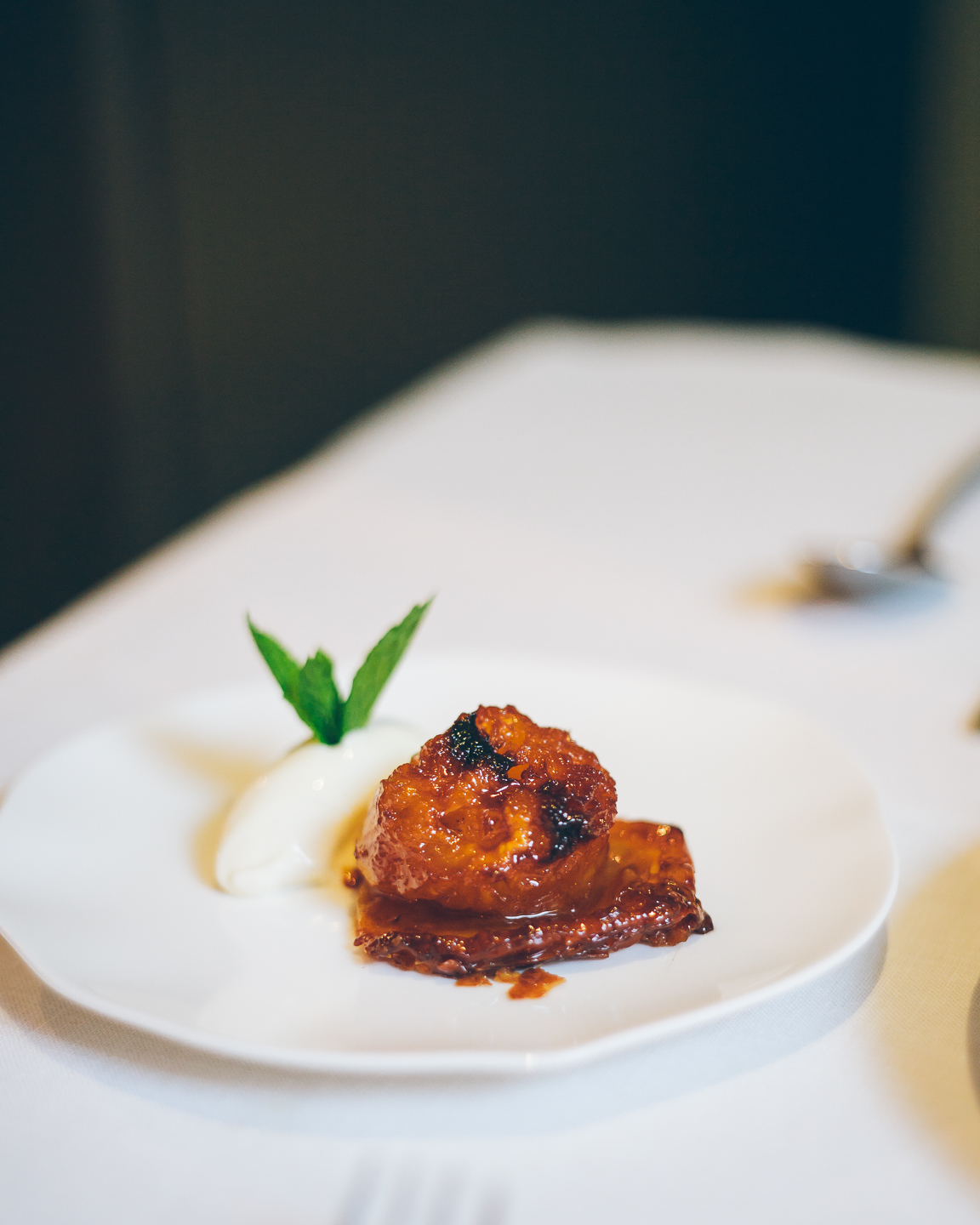 Mango rice