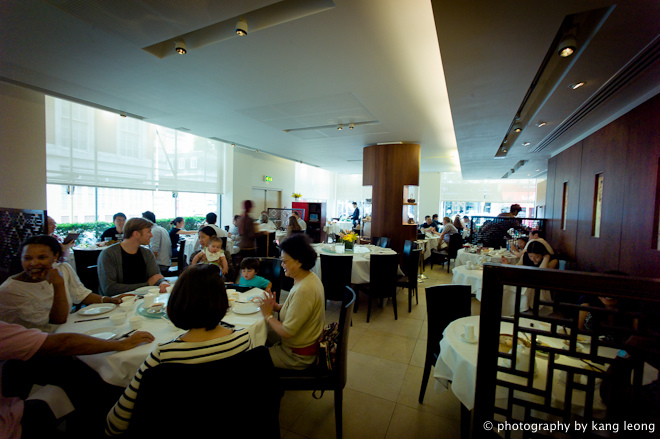 The smell of mushrooms, sizzling hot noodles and steamy soup. The knocking klikity klak of randomised synchronisation of high heels and colliding porcelain to the tune of a muzak of an epic eighties love ballad by Jacky Cheung, but above all of that a near enough constant stream of murmuring chatter in the background. Invariably this includes big round tables of women, babies, the next generation eyeing the next generation of the neighbouring big round table with the processions led by the belly laughter of silvering Chinese men. That unmistakable harmonious bustle is the very signature of a Chinese restaurant and as far as my experiences have taken me, it is an ambiance that is near enough the same the world over.
My Taiwanese other half grew up referring to this particular type of Chinese cuisine as 'yum cha' , where you do drink tea, but really, the slang has more in common with Sunday lunch than afternoon tea. For me however, yum cha is dim sum (where she will say refers to pudding when I say tianping… on the same subject, when I say run – jo – she thinks I'm saying walk – pau) , and it is more of a tradition than a meal, a treat for soothing the heart and the only time of the week for the family and the closest friends to sit together on the same table to share a civil meal and speak of the changing world.
It was no coincidence that dim sum involved pressed shirts and blouses, and that it followed right after the morning Sunday mass. Of course, we'd like to think of ourselves as god-loving baptised atheists, but dressing up for Sunday lunch was something me and my brother always looked forward to, psychologically, it was when the the week felt like it finally arrived. And since we'd usually skip breakfast for Dim Sum, the empty stomach only made the anticipation more tempting.
"Guk-fa, ga tong." That's how we usually began our Sundays, that's chysentemum with rock sugar. Looking out to the restaurant, which is big enough for banquet style weddings, you can raise your arm and wave in just about any direction, and have a familiar hand return the gesture. Being that we were naughty little critters, we'd rather cool off with a couple of tall glasses of 'teh si ping' – iced milk tea – than indulge in tongue burning tea. This was usually followed by two steamers each of shui mai, har gaw and two plates of char siu cheung fun.
I have such fond memories of growing up around large round tables in Chinese restaurants, it is a tradition I find myself fortunate enough to be continuing in London. I won't disagree that Alan Yau's legacy restaurants do the cuisine proud and it's a wonderful thing there is so much choice for dim sum in this city that we can opine about the ones we prefer, but for me, dim sum is as much about seeing the joy of large tables of mulit-generational Chinese people related to one another as it is about the fluffy sweetness of a char siu bun.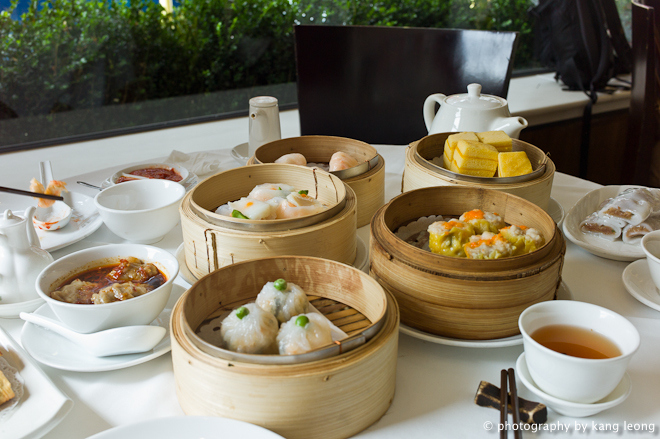 On the topic of the fluffy buns, the dim sum at Princess Gardens was much more than adequate. All the traditional stuff was great as far as I could tell, the har gaw was full of shrimpy bounce, the rice flour used in the cheung fun was chewy and sticky just a tad thick but fresh tastin' and as good as you could get in London. Personally, I thought the shiu mai was constellations above the London competition, managing to tamp sheerly decadent rims of pork fat with copious amonts of mushroom and crab. The ball of dumpling was so bouncy, it could double as a tennis ball – bounce in this type of dumpling is the best kind of attribute. The 'thousand layer' sponge cake, which is sometimes referred to as Malaysian sponge cake felt like I was laying my tongue over a thousand layers of fine Persian carpets – that's simple pleasures at its finest matey.
Being Chinese, one can only appreciate the shellfish overkill for breakfast, and the scallop gai lan dumpling was the icing over a largely fine start to the weeping Sunday. As we near Fall, warm Sunday dim sum is a welcoming addition to my life's dowdy schedule, as the days get shorter and as I count down the days till I have to turn the wick up on the heating.
We paid £38.40 for the first meal here for two, drinking guk-po (that's po-li leaves and chrysanthemum). I left a more gregarious fella than when I entered the restaurant, and I liked the meal enough to return the following Sunday with a similar resultant mood. About the only thing I thought was below par were the egg tarts – too dry, unsweet and overcooked, aka, just abit shit really. Otherwise, the quality of the dim sum was exemplary. I was pleased to find sizzling wok-hei in their noodles too.
I've had some truly terrible dim sum – not this one obviously – in my lifetime, but I've almost always consumed it with a smile, I think of my dear mother, my cranky father, my pathfinder of a brother and I thank them for gifting me the ability to appreciate one of humanity's greatest inventions : Hospitality.
So if you are at Princess Gardens next Sunday, and you spot a curious Chinese fella with a Leica around his neck, come say hello to me. Princess Gardens is currently serving my favourite dim sum in London, besting Pearl Liang. It carries the right kind of atmosphere and the quality of food is redolent of many fond things.
The Deets.
Princess Gardens
Dim Sum £25pp.
8-10 North Audley Street W1K 6ZD
Tel : 020 7493 3223
Tube : Bond Street
Did you enjoy reading this? You can subscribe to the Newsletter. Alternatively, you can subscribe to the RSS feed.
… and for the photo lovers…
Shredded Mooli cakes, £2.90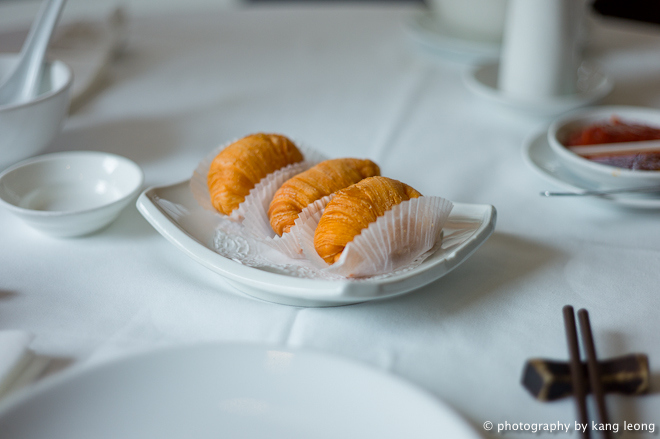 Scallop Dumplings, £2.90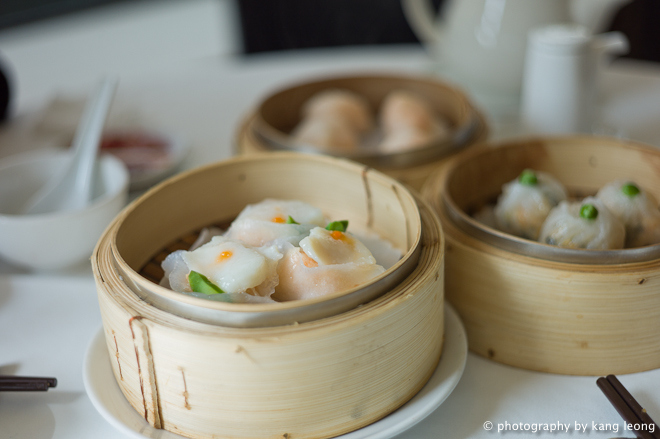 Monk's beadcurd roll, £2.90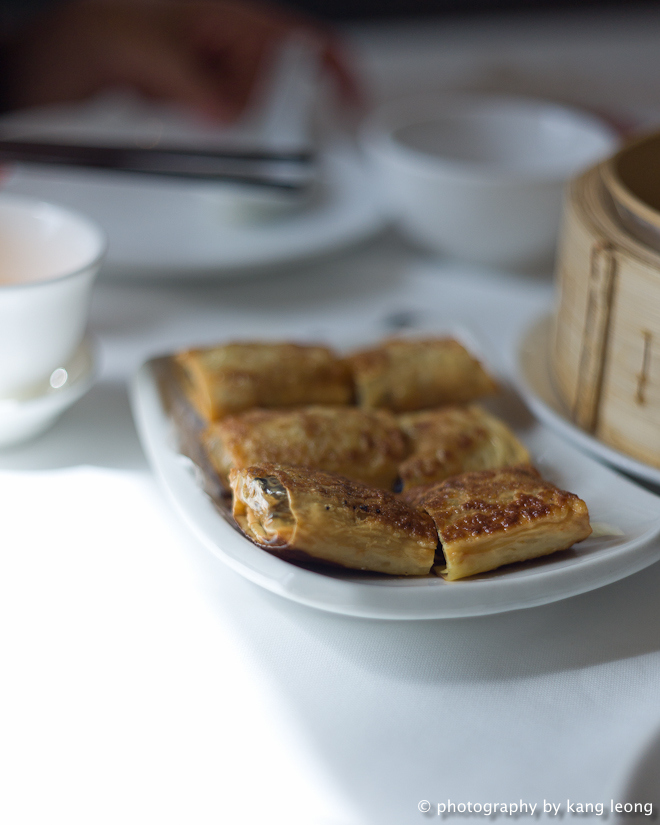 Crystal dumplings (I think) , £2.90
'Thousand Layer' sponge cake, £2.60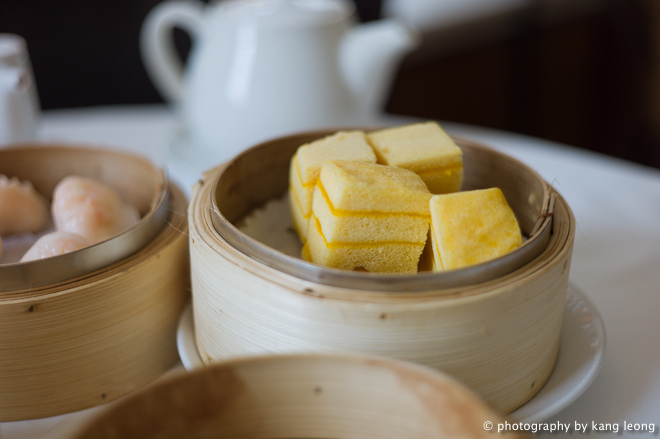 Shiu Mai (Pork & Crab), £2.90.