All together now : Medlar is the best new restaurant of 2011. I said it, and I'd love for you guys to agree with me because I love this place to bits. The cooking is eye-wateringly sensational, the pricing is mind boggling slender, service is shy yet charming and the ambiance is that of the perfect neighbourhood restaurant.
I've not been this excited about a neighbourhood restaurant for a long time coming and I could only thing of one place to visit for my birthday, last weekend. This time, I took with me, a couple of serial restaurant goers in Mark and Carina, who are such, out of necessity because of work, and obviously because they enjoy the lifestyle, and my better and more skeptical half. 12 courses (that's 3 x 4 palates) later and we were all largely in agreement : Medlar is brilliant.
I am a firm believer that great dishes rely upon the individual aspects being cooked correctly. The basics have got to be right, since each element acts like a building block, so that when it's all assembled, it has the best chance of becoming more than the sum of its parts.
Everywhere we sniffed and licked, we were greeted with slick cooking. Take the most basic dish we were served for example, the triple cooked chips, and the in-house whipped béarnaise. Dipping the crusty chips into the scintillating béarnaise was life threateningly addictive. This is a kitchen that respect the art of the simple side dish and by extension, is also kitchen that's understands the true meaning of good food.
They were some of the best chips I've ever had. Better than the overhyped stuff at Hawksmoor or even at Dinner (and Hind's Head) , perhaps in part because one would not expect triple cooked chips to be this good in such a restaurant.
That was only the start of the good news. The crab ravioli was pasta barely containing a burst of shellfish, the sea, salt and sand; the honeycomb ice cream with the chocolate torte was just plain sinful. Generally speaking, food was rich and large portioned, Brit with a French accent, contemporary yet rooted in tradition. For £25, three courses lasted until supper, and the feeling of being utterly well-fed was satisfying. Afterall, that's what you want to take away from any meal.
In the end, my very generous diners helped me pay for my birthday meal, £164.75 plus coffee and a carafe of Syrah.
If you're still hanging on to the last sentence to describe how overly emotive the last meal made you feel, forget it. Drop your keyboard, stop looking on twitter, pick up the phone and jump on the 328 to Worlds End. I will maintain what I wrote in the last review, that this restaurant deserves an award, it should be on a shortlist, or perhaps even a Michelin star, and if nobody will hand it a gong, then at the very least, for me, (assuming no new amazing restaurants open from now till year end) Medlar is my pick for the best new restaurant of 2011.
Now go forth and spread the hype.
Starters
Thinly sliced rump of veal withrocket, fondant potatoes, parmesan, aioli and roasting juices.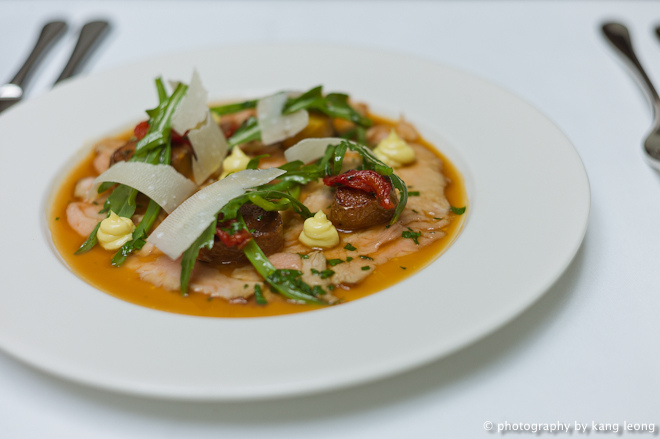 Crab raviolo with samphire, brown shrimp, fondue of leeks and bisque sauce.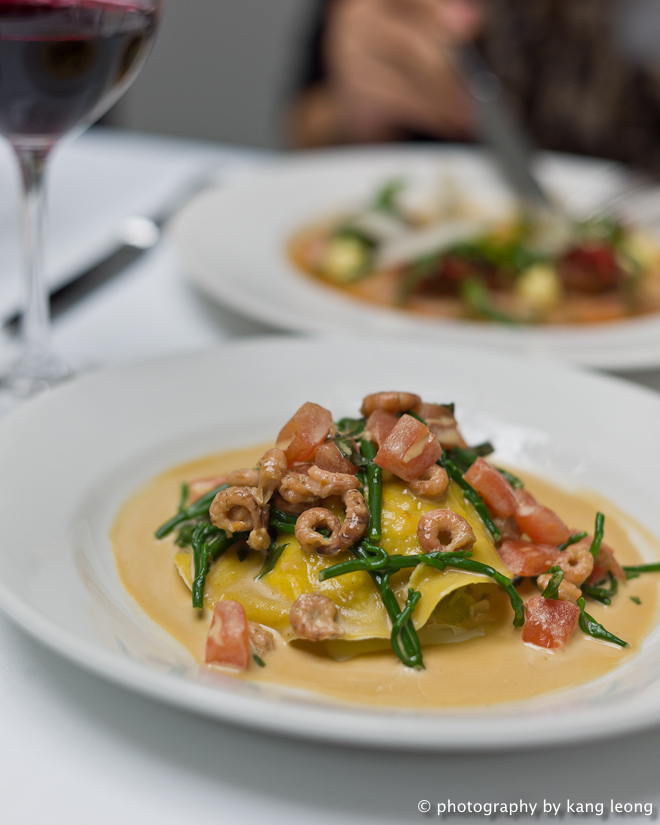 Mains.
Under blade fillet with persillade snails, salad, triple cooked chips and béarnaise.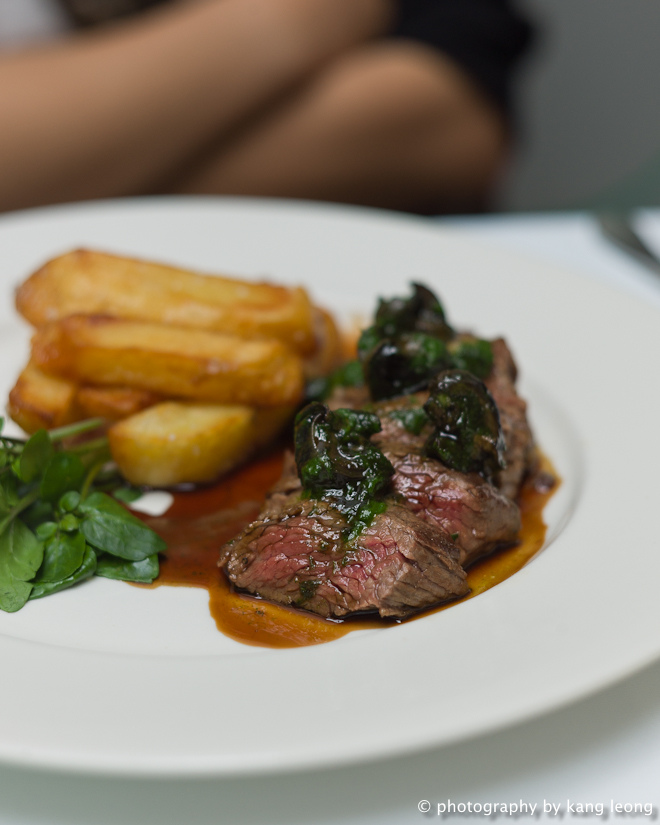 Gnocchi with swiss chard, taleggio, girolles and confit cherry tomatoes.
Lamb rack and confit shoulder with balsamic peppers, sweetbreads and niçoise jus.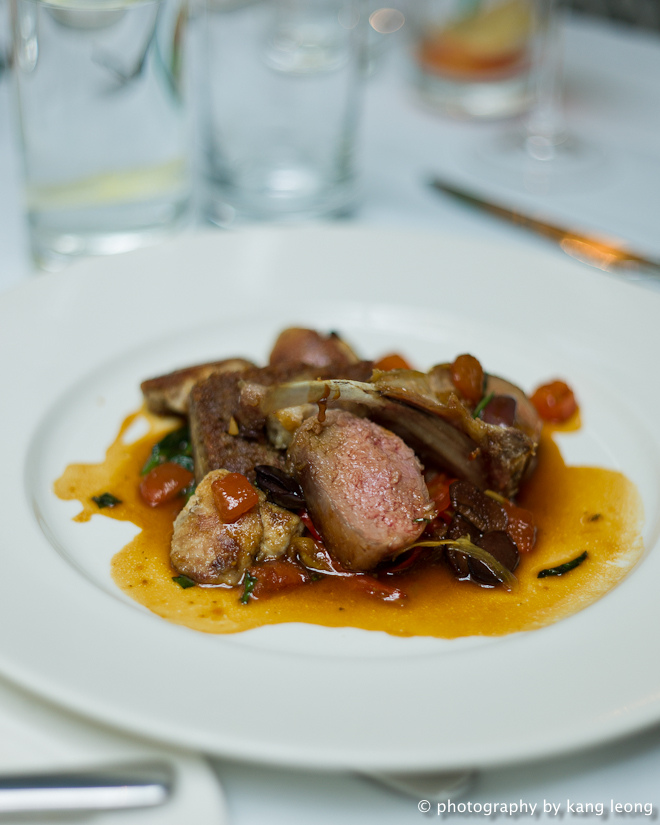 Assiette of rabbit with pomme anna, carrot pureé, red onion marmalade and lovage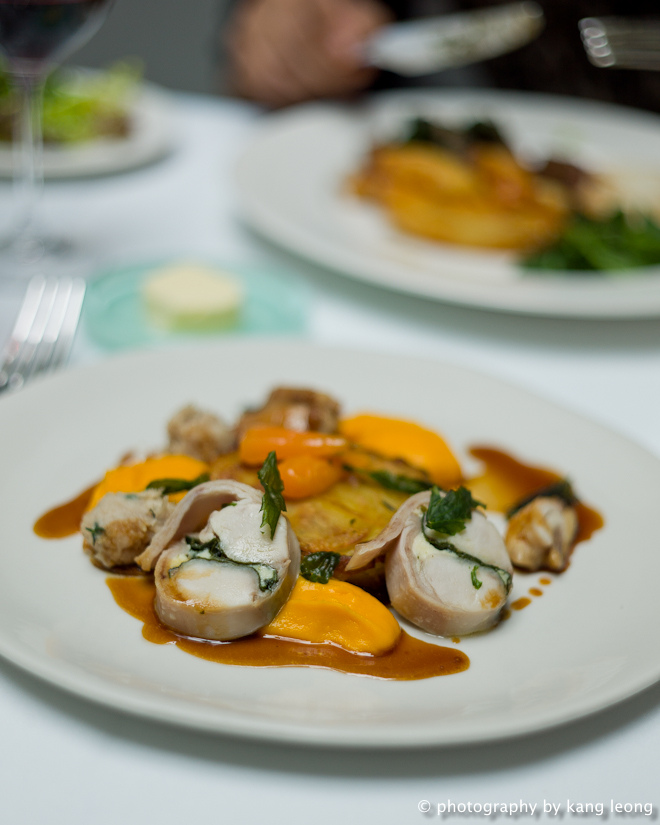 Dessert.
Chocolate and almond torte with honeycomb ice cream and caramel sauce.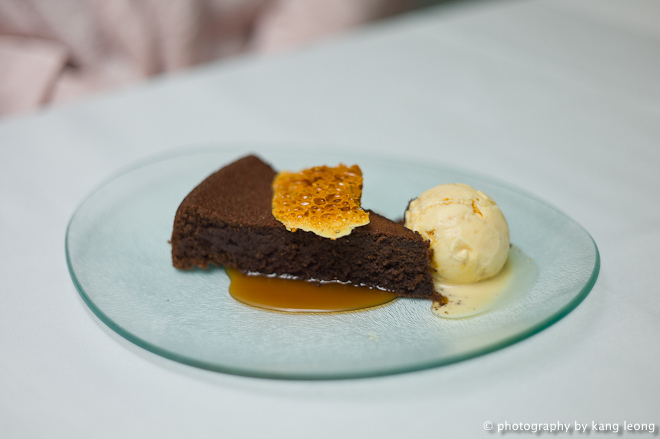 Cherry and frangipane croustade with griottines and milk ice cream.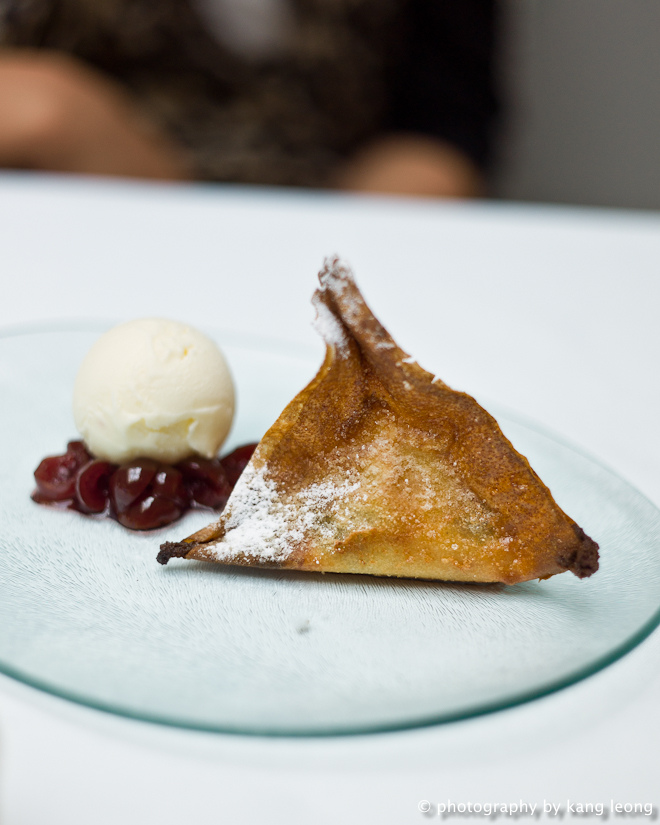 Buttermilk pannacotta with English strawberries, pistachios and financier.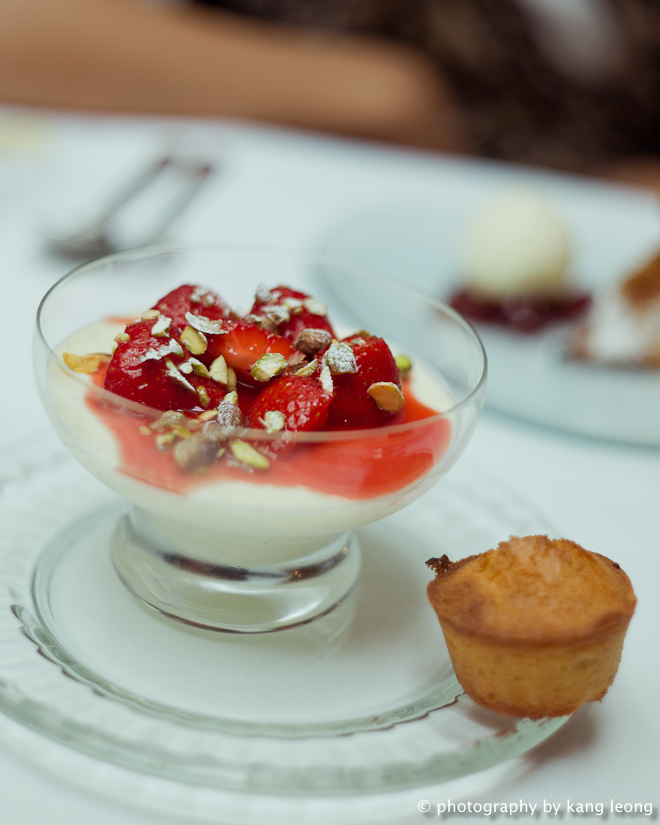 Macaroon with English raspberries, birthday candle.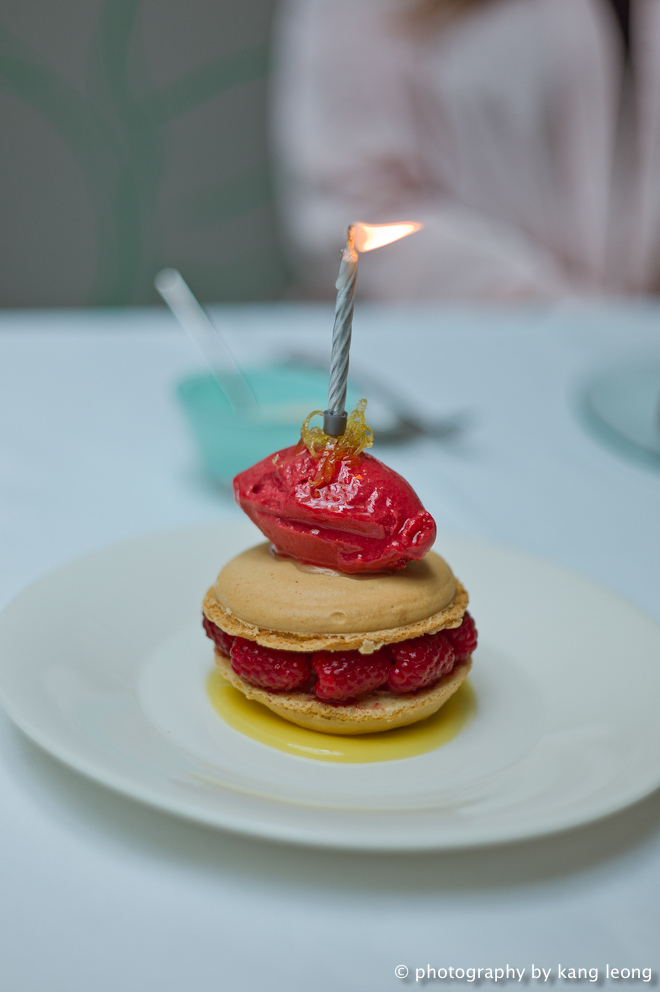 The Deets.
Medlar Restaurant
British £25 for lunch at £38 for dinner.
438 Kings Road SW10 0LJ
Tel : 020 7349 1900
Tube : Sloane Square
Did you enjoy reading this? You can subscribe to the Newsletter. Alternatively, you can subscribe to the RSS feed.