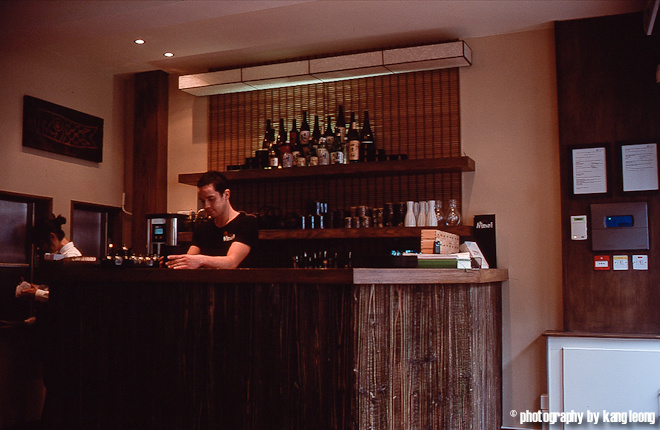 Nizuni's official web portal has the title track to the film Merry Christmas Mr Lawrence (Senjō no Merī Kurisumasu), running in its background. it is Ryuchi Sakamoto's best sheet of music. Beautiful, epic, elegant and heartbreaking. Ryuchi went on to write more cinemagic backing music to other epics such as The Last Emperor, though I like his work for Brian De Palma's Femme Fatale, starring Rebecca Romijn. Fucking great film and a beautiful soundscape.
Nizuni's owner, Linda Lee is also proprietor of the legendary (Barney Stinson style) Korean chillspot, Koba, which is but a stone's throw from this sushi restaurant.
All signs point to a Japanese menu awash with inspirations from other worldly cuisines. Unsurprisingly, the Korean factor has made its mark on some dishes on this menu – many of which will likely please the constant grazing sharers amongst us. However, most pleasing of all is probably the paperwood cafe ambiance, taken in concert with the laid back, karaoke bar waitressing, made for a relaxing spot to catch some sushi and r and r.
Now that the weather is looking more like Spring, I've been prowling the streets by myself with my Leica film camera with increasing frequency, and stopping for the inevitable solo lunch. And so Nizuni on this occasion was captured on Fuji Provia, slide film. I was being served by a waitress completely mesmerised by the craft and the vintage camera (My Leica was made in 1992 (I think)). "Show me the photo you just took!" she said. I showed her the back of the camera, and to her gasping surprise, it was a dial to select the film speed, and not an LCD screen.
The wonders of vintage technology.
The Dragon Roll, £9.00.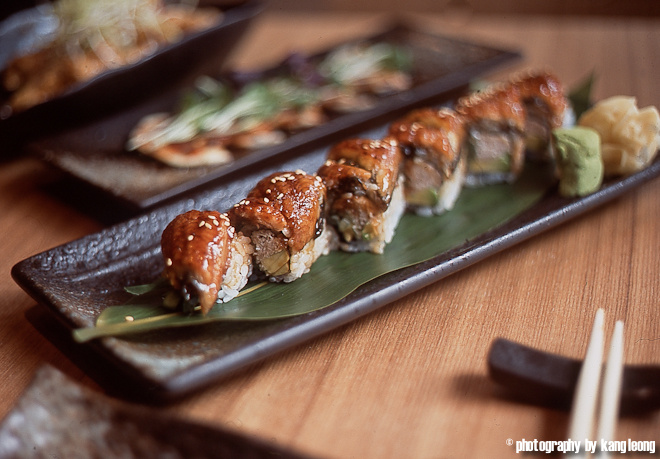 Inventively stuffed makisushi (roll sushi) isn't really all that hot in this town, especially in light of the super serious sushi purveyors such as Yashin and Shiori, that practice more nigiri-art than plump rolled sushi.
In Nizuni however, the Makizushi are premium stuffed rice rolls, with meat and fish both on top and on the inside. The Dragon Roll almost always refers to the crust of flamed eel on the outside, representing the scaly back of a mythical dragon, snaking around a sushi roll, with crab, avocado and cucumber stuffed in the centre.
Nizuni's rendition of the Dragon Roll is admirable, it's fresh tasting, filling, and satisfying. It reminds me of Kappa sushi in Earls Court, also a purveyor of the premium makisushi, incidentally run by a Korean chef, and – in my opinion – home to the best seared beef rolls in London. Google my review.
Butterfish tataki, £7.90.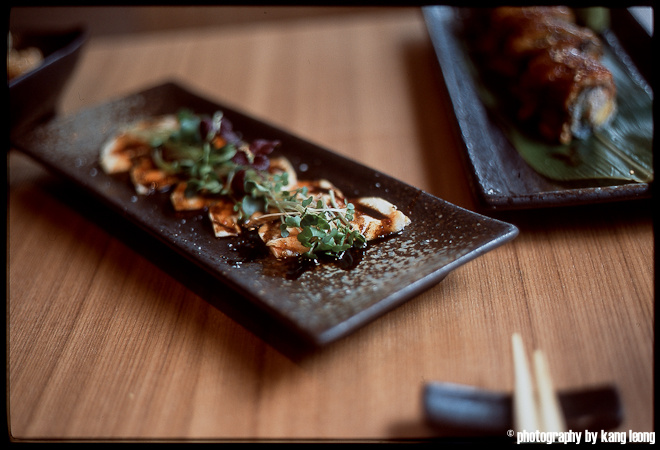 Oh man, these were bloody amazing. The already silkened textures of butterfish were further mellowed with a blowtorch, giving the charred surface, a charred smokiness on the palette. Very pleasing. Shiso cress, daikon cress, a proprietary spicy sauce and a dash of balsamic dressing gave the flavours, a zing, a zest and a bite. I was so glad I didn't have to share this with another soul. I gobbled up joyously.
Tori Tori, £6.90.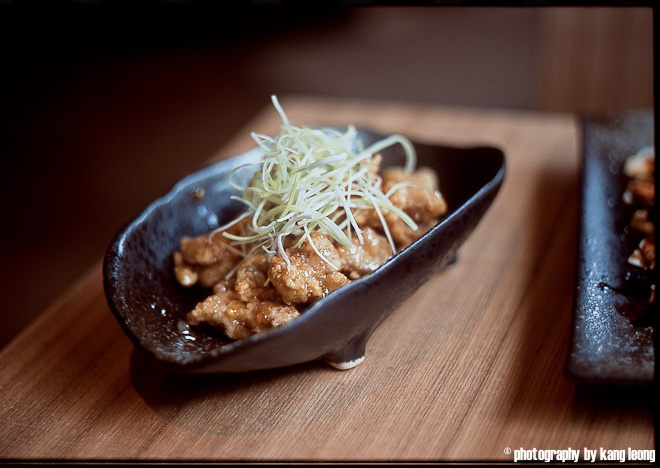 At this point, I noted how tremendously huge the portions were. Indeed, this wasn't just another Japanese restaurant, where things are usually small.
Deep-fried nuggets of glorious chicken, smothered with a sort of lemon honey sauce, that was quickly solidifying into an amber hued sugared coating. Of course, this required a bowl of glutinous rice to go with as well, but it was much too much for one man to eat all this food, so I had this wrapped for take-away.
Salmon nigiri, £1.90 each, Tamago nigiri, £1.60.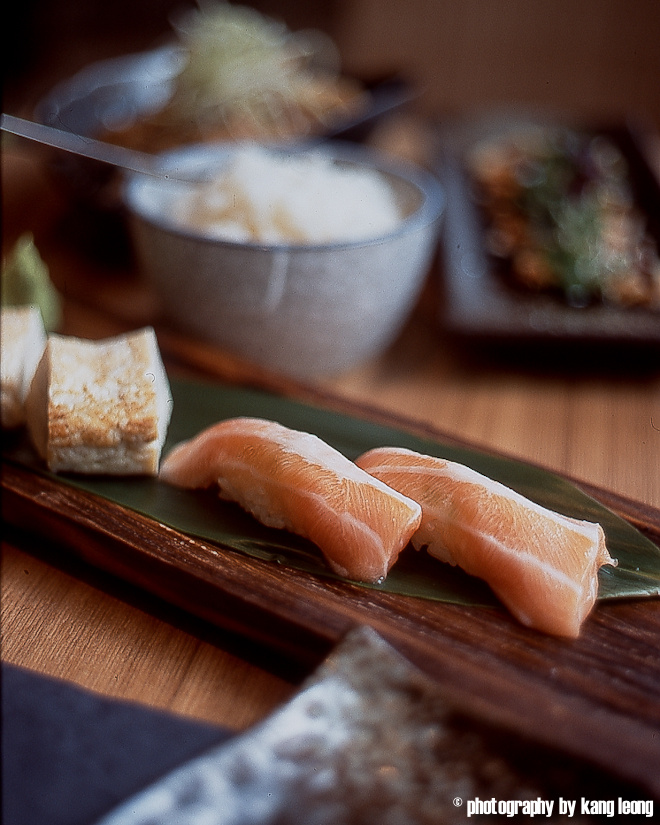 The sushi menu is largely solid and prices are largely competitive, and while the selection includes many of the usual suspects, you won't find anything out of the ordinary, that you won't find in any mid-level and capable sushi bar in London.
Yeah nice salmon. And nice eggs.
I lost the bill, but I think I paid about £35 for this lunch. I like this restaurant, I think there's alot more to be explored on the menu, especially the cooked food, and I think that it's a restaurant whose potential is best realised when you have a group of 4-6 involved. The atmosphere is casual, the staff are unrelentingly likeable and the food is delicious. Much cheaper than Roka across the street, and something to consider the next time you're hunting for Japanese-led fusion food.
The Gist of It
Nizuni
Japanese/Korean, £40pp
22 Charlotte Street W1T 2NB
Tel: 020 7580 7447
Tube: Tottenham Court Road
More photos on my flickr page.
Did you enjoy reading this? You can subscribe to the Newsletter. Alternatively, you cansubscribe to the RSS feed.