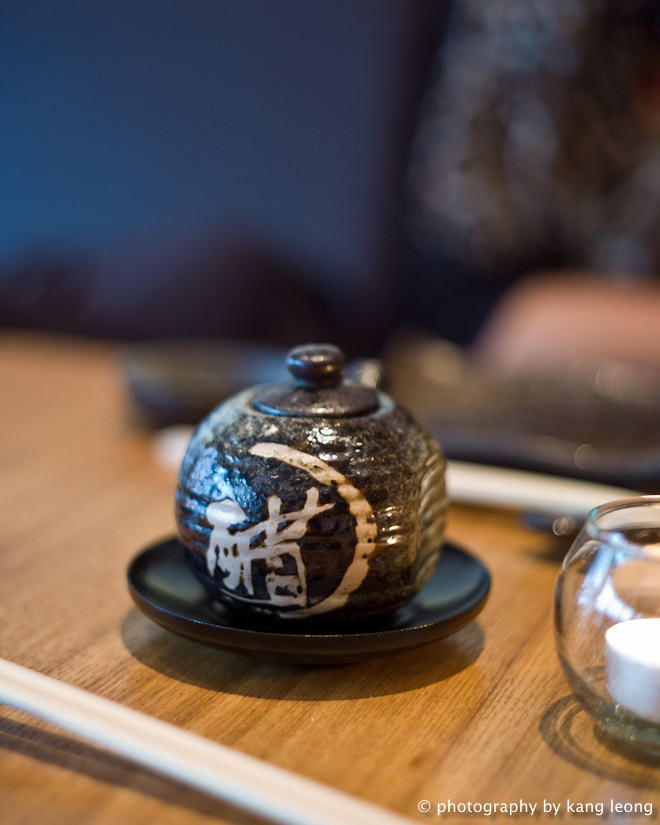 Earlier this year I wrote about the largely underrated Nizuni in Charlotte Street. A Japanese restaurant, with a Korean accent in its cooking, it is owned by the same people who operate the crowd pleasing Koba, which is incidentally close by.
So I returned for a quiet Friday night dinner to celebrate the coming weekend, and was largely impressed with the sushi, fairly priced, well portioned, not particularly groundbreaking, but the fish they use are of a reasonably high quality and the maki (sushi rolls) are fairly large.
Salmon Skin Roll (£4.50) and Negi-Toro Roll (£5.50).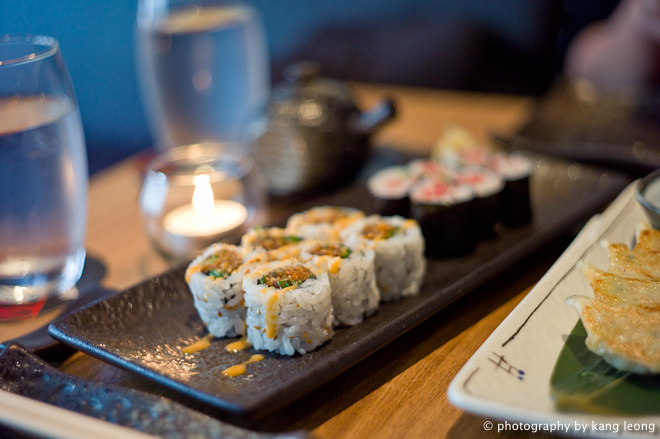 Crispy salmon skin centre and juicy fatticilious chopped tuna belly. Rock and roll.
Chu-Toro, (£3.50 each) and Chicken Gyozas (£4.70).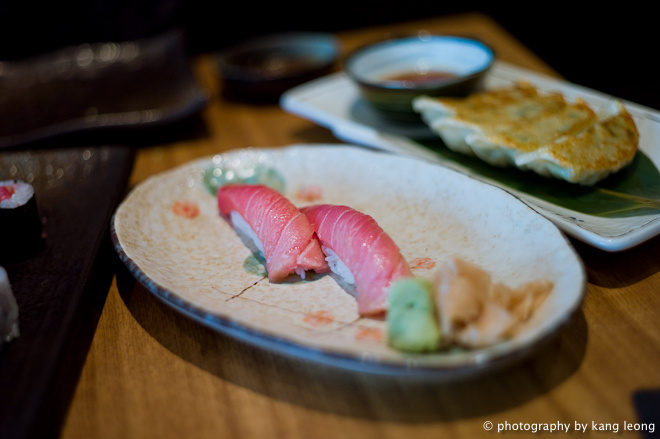 Superb medium fat tuna belly, firm, yet fleshy, yet fatty, tender, fragrant and melt-in-the-mouth fantastic. One immediately wonders where they get their fish from. At times, I feel that a good chu-toro beats otoro for the balance of flavour, with the latter being too oily, too rich and generally too fatty for certain palates. I suppose it's like choosing between a sirloin (better balance of texture + flavour) versus a ribeye (more fat, more sinews).
On a rather serious note, I probably shouldn't be supporting the over indulgence of tuna belly – in particular bluefin tuna – since this very act contributes to the overall decline of the humble species. On that topic, I actually struggle to discern between yellowfin and bluefin tuna (is it the depth of the ruby red colour?) or whether if Atari-ya (that premium UK fish importer) actually import bluefins into the UK. I suppose I've never really had the luxury of trying them side by side to be put in a position to be able to identify differences. Having said that, when I have had the opportunity to specifically order bluefin tuna – be it the loin or from the belly – it has always been a rip-roaringly silky rolllercoaster of an experience into raw fish. A premium experience, which I sometimes wonder if it's driven by a placebo effect? Kids, please don't grow up to be like me, don't eat bluefin tuna.
Softshell Maki, £9.50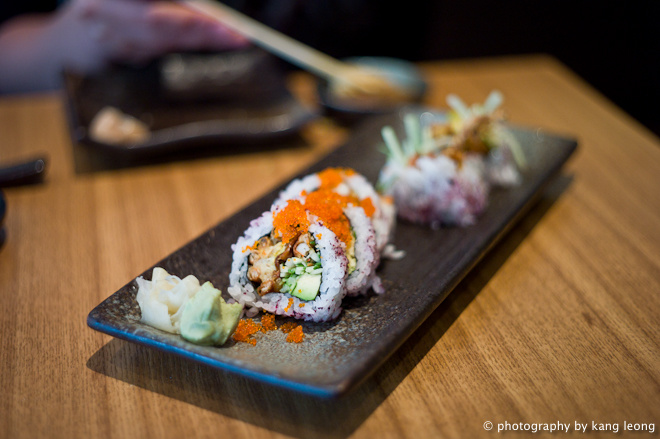 Generous chunky cuts of crispily fried softshell crab – what's not to like eh.
Unaju, £14.00.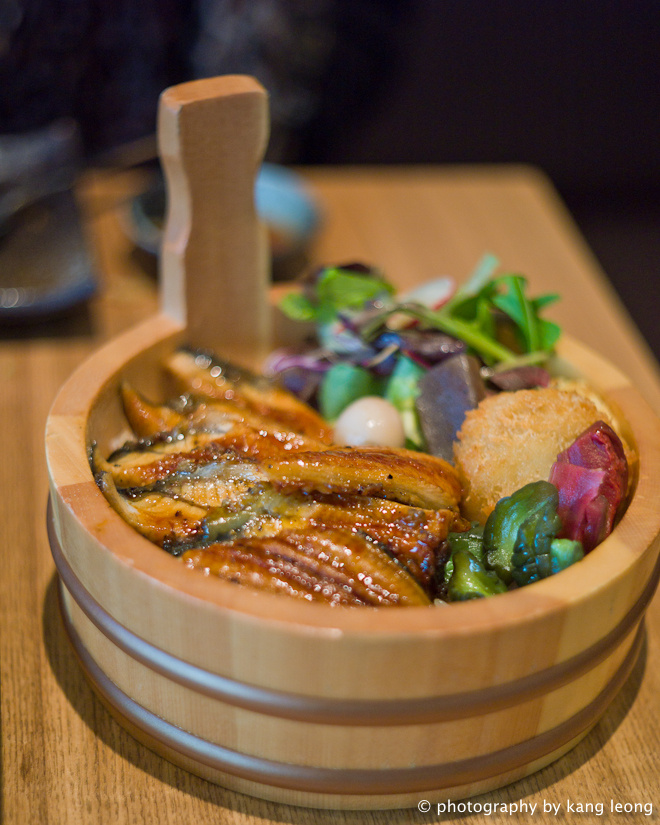 This was rather impressive, a bowl of unagi-rice came with a number of appreciated garnished, such as a single boiled quail egg, some pickled gherkins, a Japanese styled fried potato cake, Japanese style ommellet, generous slices of unagi, and of course, a bed of sushi rice. I liked this. Would have been nice if they cracked some runny mirin laced egg over the rice.
Unagi-don is such a classic comforting one-plate meal, analogous to say chicken rice, or char siu rice, that when done right, this simple dish embodies the idea of perfect food. Dammit restauranteurs, we have Sanuki Udon-yas, Fro-yo bars, and burger specialists and even burrito bars; can someone please start up London's very first Unagi restaurant? Modelled after Obana Tokyo preferably…
We paid £50.90 for food and service. It is by no means the greatest Japanese restaurant in London, but I do like it.
The Gist of It
Nizuni
Japanese/Korean, £40pp
22 Charlotte Street W1T 2NB
Tel: 020 7580 7447
Tube: Tottenham Court Road
More photos on my flickr page.
Did you enjoy reading this? You can subscribe to the Newsletter. Alternatively, you cansubscribe to the RSS feed.