Weekly round-up of yummi-news from around london and the blogosphere. Now released every Sunday and brought to you by a London eater.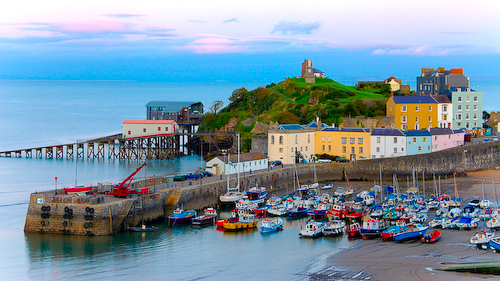 Eating giant pancakes, thinking about the christmas lights on Oxford street and surfing the london blogging community.
eating happenings here on London Eater
I'd like to think of this week as Obama week. Everywhere you turn, it's just Obama Obama Obama, Obamamania has hit the world like a tidal wave. Of course, London Eater caught the Obamabug too, succumbing to a tea cake offering on the day of his election.
This week, I produced four posts, apologies for those awaiting part five of my quickie wine guide, it's been yet another hectic week behind the scenes as I've been busy rethinking some of the concepts behind this blog:
I've established myself on the blog networks app on facebook. So if you're on facebook, then head over there now and join my blog network.
london happenings around the Smoke
November means two things to me, one: it gets dark by four, two: Jingle bells, jingle bells…
The Oxford street christmas lights are coming online next wednesday. It's become a pretty traditional event with all kinds of huge ornaments hanging from above the traffic. Apparently, the super diva Leona Lewis will be on hand this year to switch the lights on. Will take lots of pictures for the benefit of my readers from beyond the shores.
The super 50 at Westfield Many will have visited the brand new super-mall in shepherd's bush. I did pay a visit last weekend which was absolutely packed out. The atrium area features an open food hall with lots of vendors. For a moment while walking through the food hall, I felt as if I was in a mall in asia. Because there were so many people, there were huge queues so I didnt bother eating there. Expect me to do so in the coming days though. Oh yeah, and there were lots of shops and all too. 😀
Cinnamon Kitchen is opening on Nov 13 and it's going to feature a tandoori bar & grill. Apparently the decor is marbles & pearls with an equally pretentious menu. Hmm, I suppose I need to pay a mandatory visit then?
reading.. London! happenings around the community
In this week's edition, the spotlight shifts to London food blogs. Yes, these guys have been around much longer than me and all of these venerable names feature great content to which I can only aspire to.
London is so big that it's nearly impossible for me to eat everything in my lifetime. But that's the beauty of the blogosphere, there's other dedicated foodies motivated by similar goals.This is by no means an exhaustive list, but it's some more blogs for you to chew on this sunday, do enjoy.
Coming soon to an internet near you..
I'm going to put out part 5 of my quickie wine guide and I'll also post my visit to Jason Atherton's Maze. Have a great end to the week and see you back here in seven.
Did you enjoy reading this post? Why not subscribe to my feed updates for free. Alternatively,  You can subscribe via email.