MAR17 NOTE: Prices have gone up by quite some margin since I visited. Best to call ahead to check, especially if you want to do the Menu Choisi.
Other meals: Feb 2017, Jan 2017, Oct 2016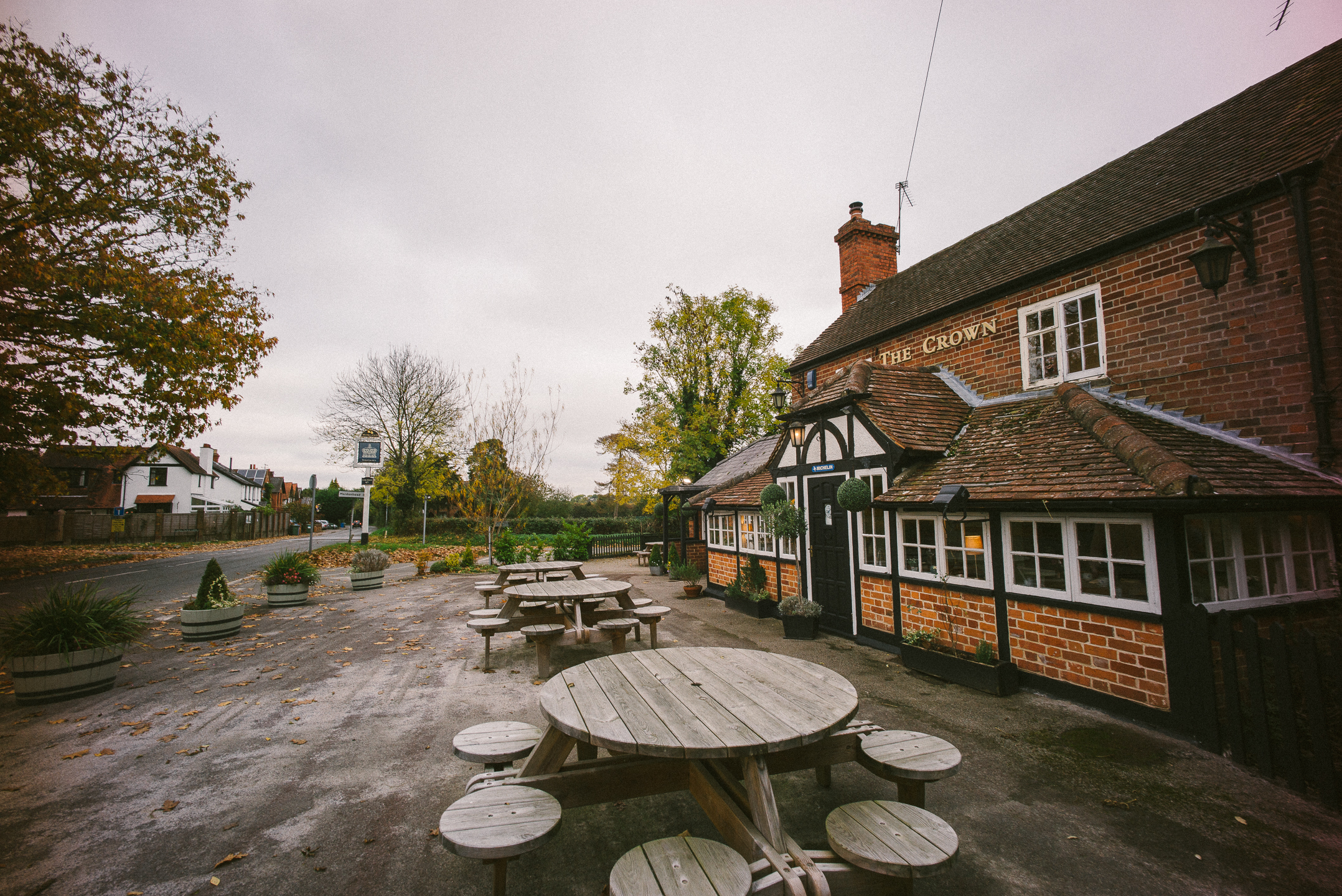 Not many places have its food fully attributed to a single Chef, at least not outside Japan, but here at The Crown, this is uniquely the case. Step forth Simon Bonwick, Chef and owner of this humble pub in Burchetts Green, Maidenhead. He works alone in his kitchen, with an oven, a grill (that sometimes works), copper pans and his two hands. He makes everything in-house, including the bread, buys in his fish whole and keeps pots of precious stock that he has painstakingly made.
The Bonwick family have been at The Crown nearly 3 years now, prior to this, Simon was Chef at The Three Tuns in Henley. His experience is exciting looking back in time, with time at nearby Waterside Inn as well as with the late Bernard Loiseau in Burgundy.
His elevation from bib gourmand to a full one star a few weeks earlier, made his fans very happy, especially Kian, who was totally taken by his meal here (before the bib announced) and had strongly urged me to go. And so that's the background behind this visit. I've never seen Kian quite so excited about a restaurant, as he joined me for lunch last friday.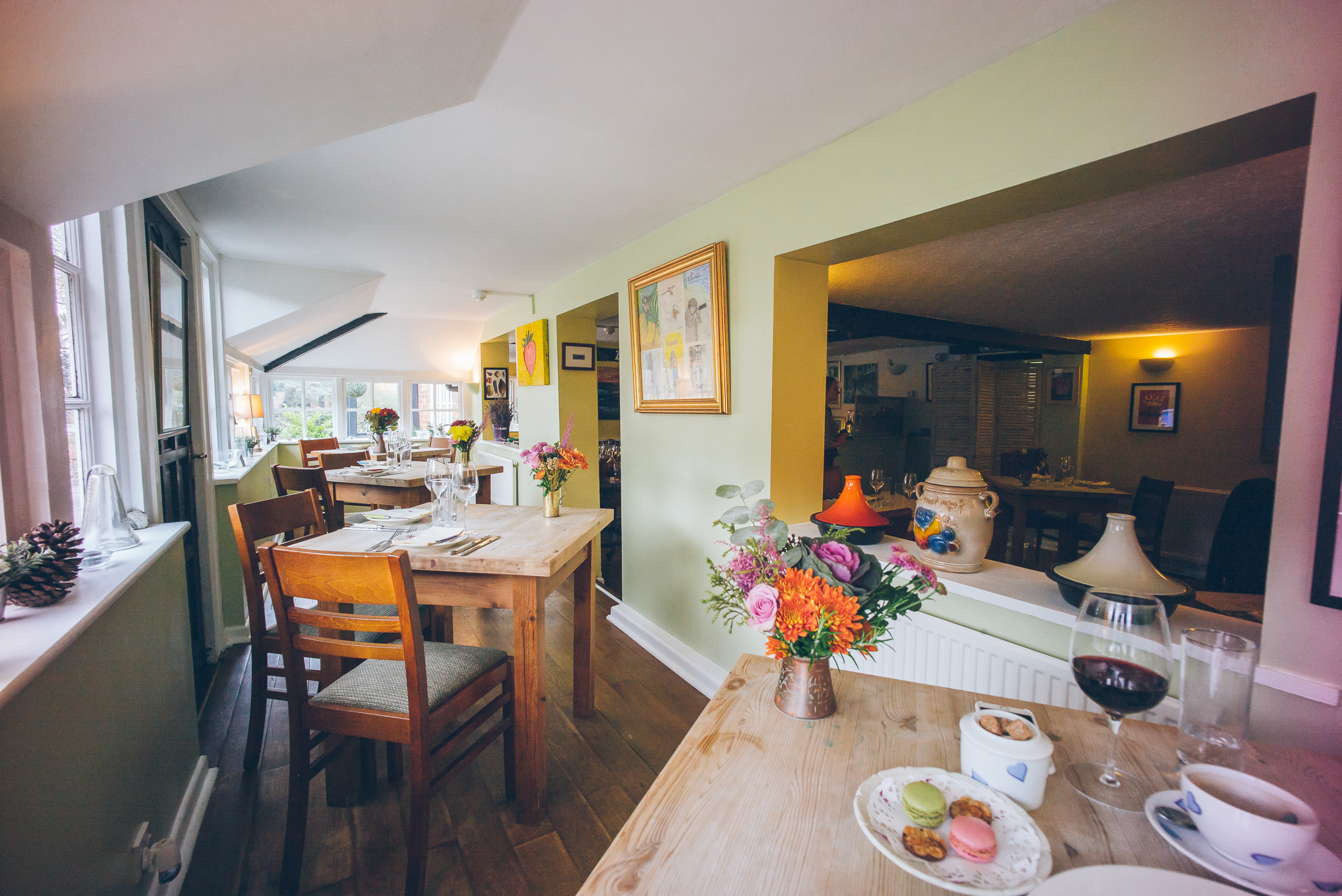 Once in, we are warmly greeted at the door by Dean Bonwick, Simon's son, with the kind of relaxed professionalism which reminded me of the great David O'Connor. The booking was under my name, but Dean immediately recognised Kian from his visit months ago. This is very admirable. Signs of a great restaurant manager here.
As it turns out, Dean is also ex-Waterside Inn, plus a year at Les Pres de Eugenie (with the great Michel Guerard) and also at Tom Kerridge's Hand & Flowers in Marlow. It all makes sense now. Pretty serious experience between father and son.
We're led into the small dining room and are sat by the windows. About 20 fit in here, so it's a small restaurant. Fresh flowers at the table, this place is well looked after. The other Bonwick children make up the front of house team, and so The Crown is a family affair, and therefore one where you can feel the personal ambiance.
You must see the ALC menu prices. I've not seen a £3 starter in fifteen years (through London filter obviously). Clearly a seasonal menu, British terroir and one which changes daily based on what's available. If you read my blog then you know this is right up my street.
Dean then offered us an alternative lunch, the Menu Choisi, an omakase for £25 (!). And so we begin…
1. Croustades Lyonnaise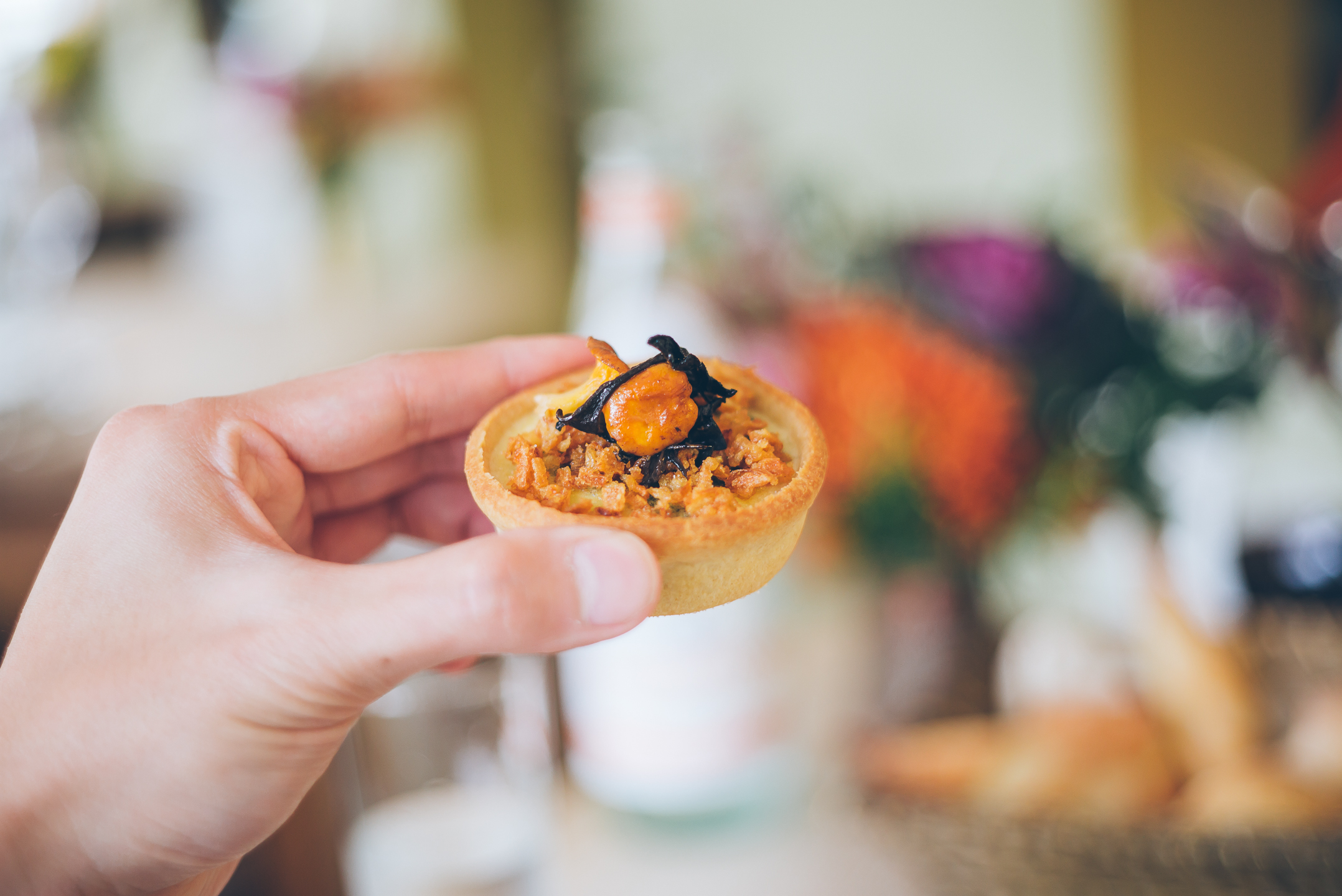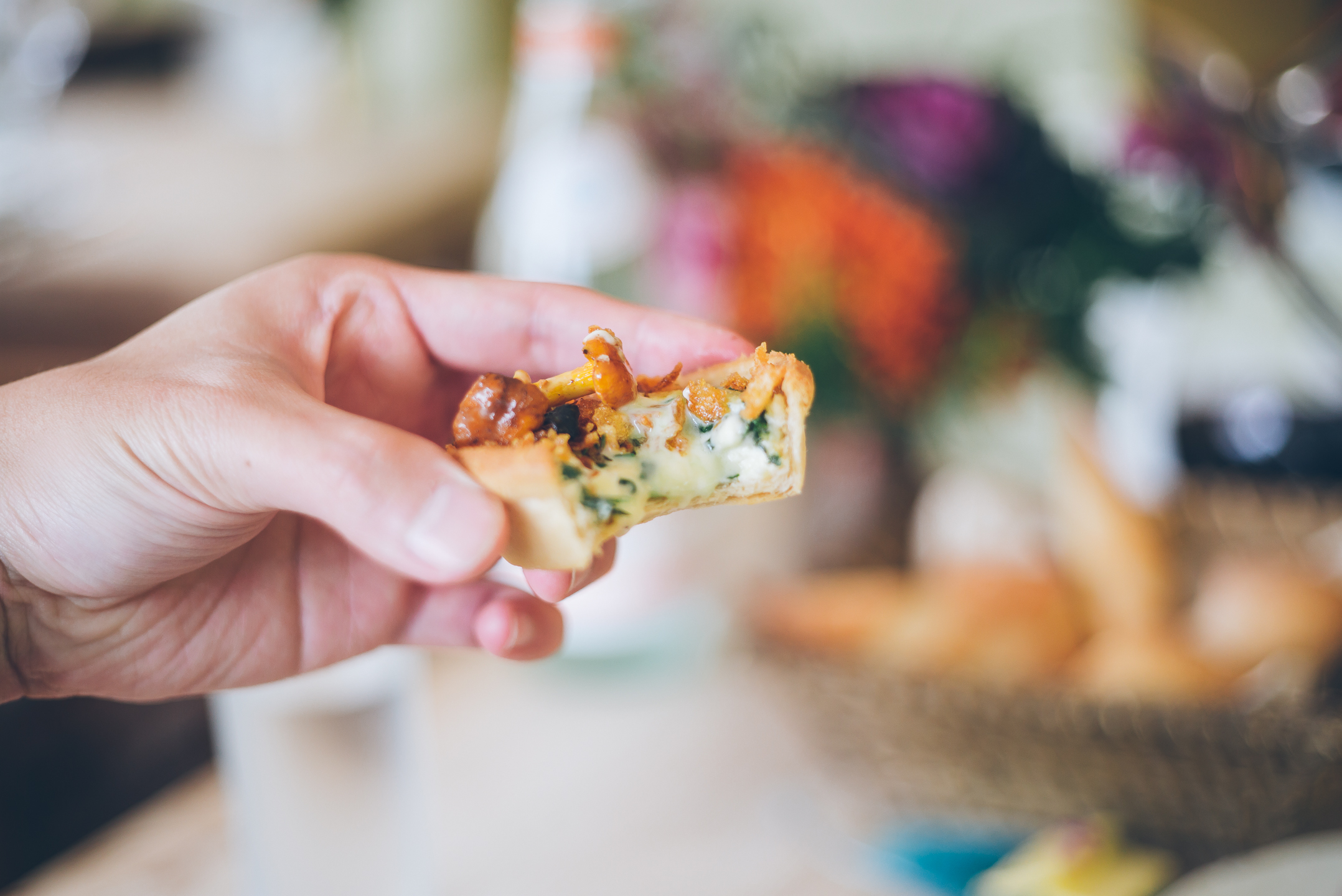 With girolles and I believe also black trompettes. The pastry is freshly made, crusty and snaps. A warm cheesy centre, with the earthy aromas of autumn mushrooms had me melting into my seat. Simple as it were, but what incredible work. Excellent canapé at the start of the meal to wake the palate.
2. Foie, white beans and 'duck tea'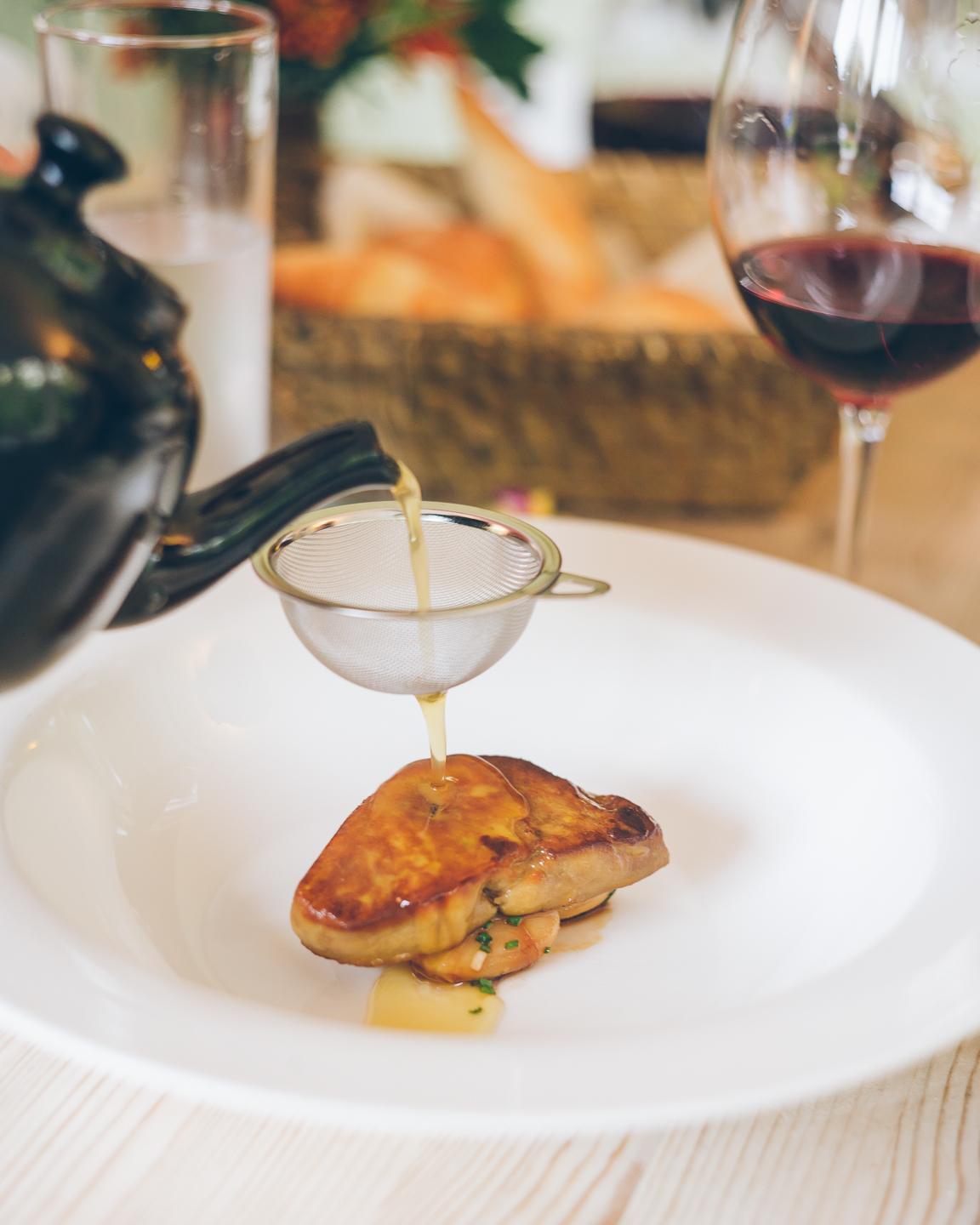 The tea was most certainly the best part. Like a consommé, beautifully clarified, with an intriguing viscous olive oil like texture and a shimmering colour of golden hay. We try to guess how this has been achieved, stock from marrow or tendons (in addition to duck carcass) tipped in perhaps?
Full flavoured, but also balanced, served warm, I could drink a jug of it. The soft textures of the beans matched the melting duck liver. Three elements on the plate, everything coming together in the right proportions. Top class work.
– Followed by a small shot of Alsace Cremant (Bruno Sorg) to wipe the palate clean. Fizzy. Apples. A subtle, but very smart touch. –
3. Sheringham crab, apple, citrus and cashew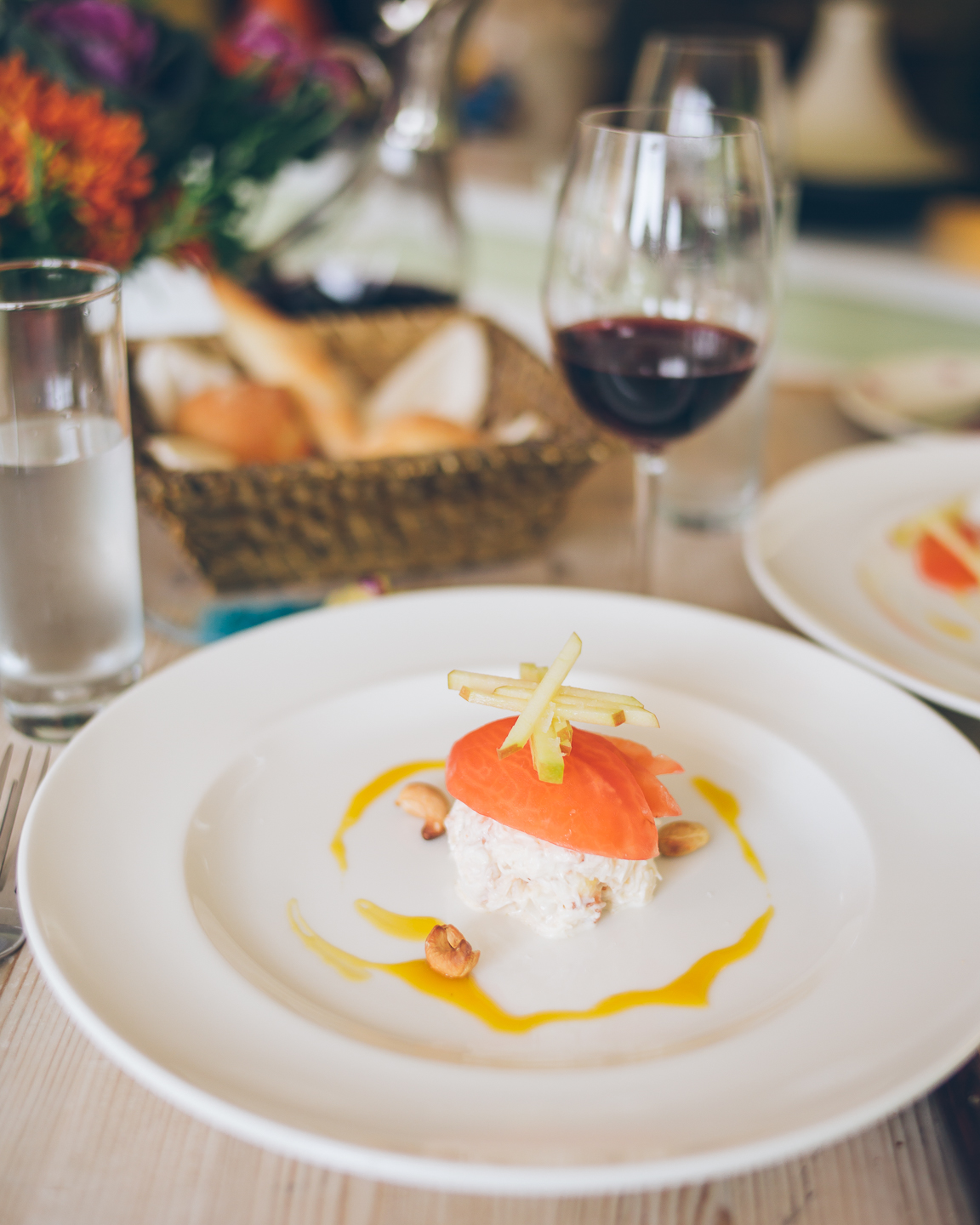 With sherry too if I heard right. Slices of tomatoes, julienne apple sprinkled with salt.
Norfolk (as in Cromer) crab I think, and every bit as good as the Devon cocks we usually get in London. Colder waters I surmise and therefore cleaner, chunkier and purer meat. Hand picked, generous whole chunks (of claw I think) are binded together with a lemon mayo. There must be half a crab in here, if not more.
The genius are the roasted cashews and dressing made with sesame oil, and this nutty flavour goes so far to enhance the natural character of the crustacean. Not unlike Mikael's choice of hazlenut with his dish at Hedone.
Freshness abound, yet also wonderfully balanced with salt and fat. And I remind myself that every dish flying out is made from a sole pair of hands in the kitchen. Amazing.
4. Veal cheek, spinach, carrot, mash, red wine and truffle sauce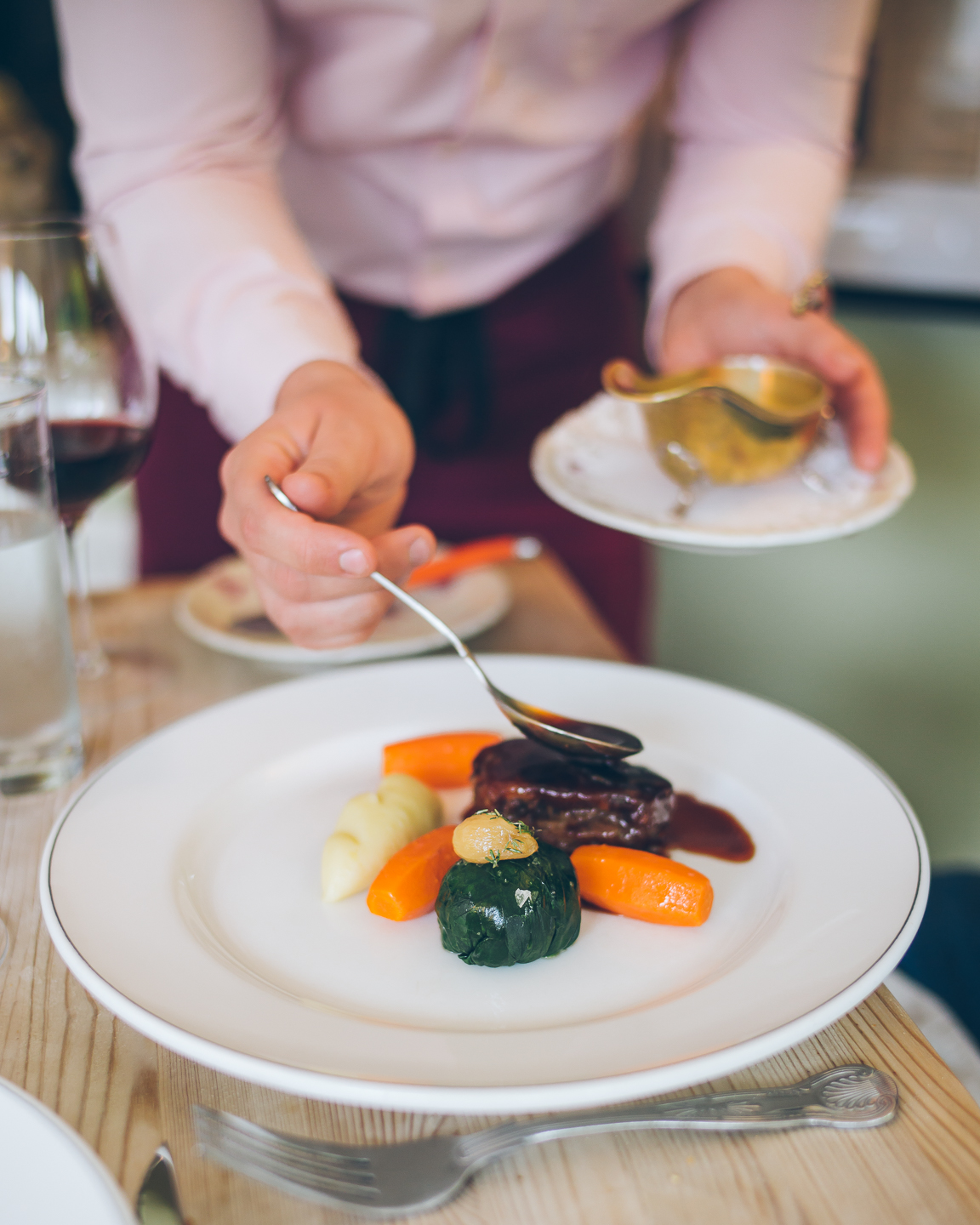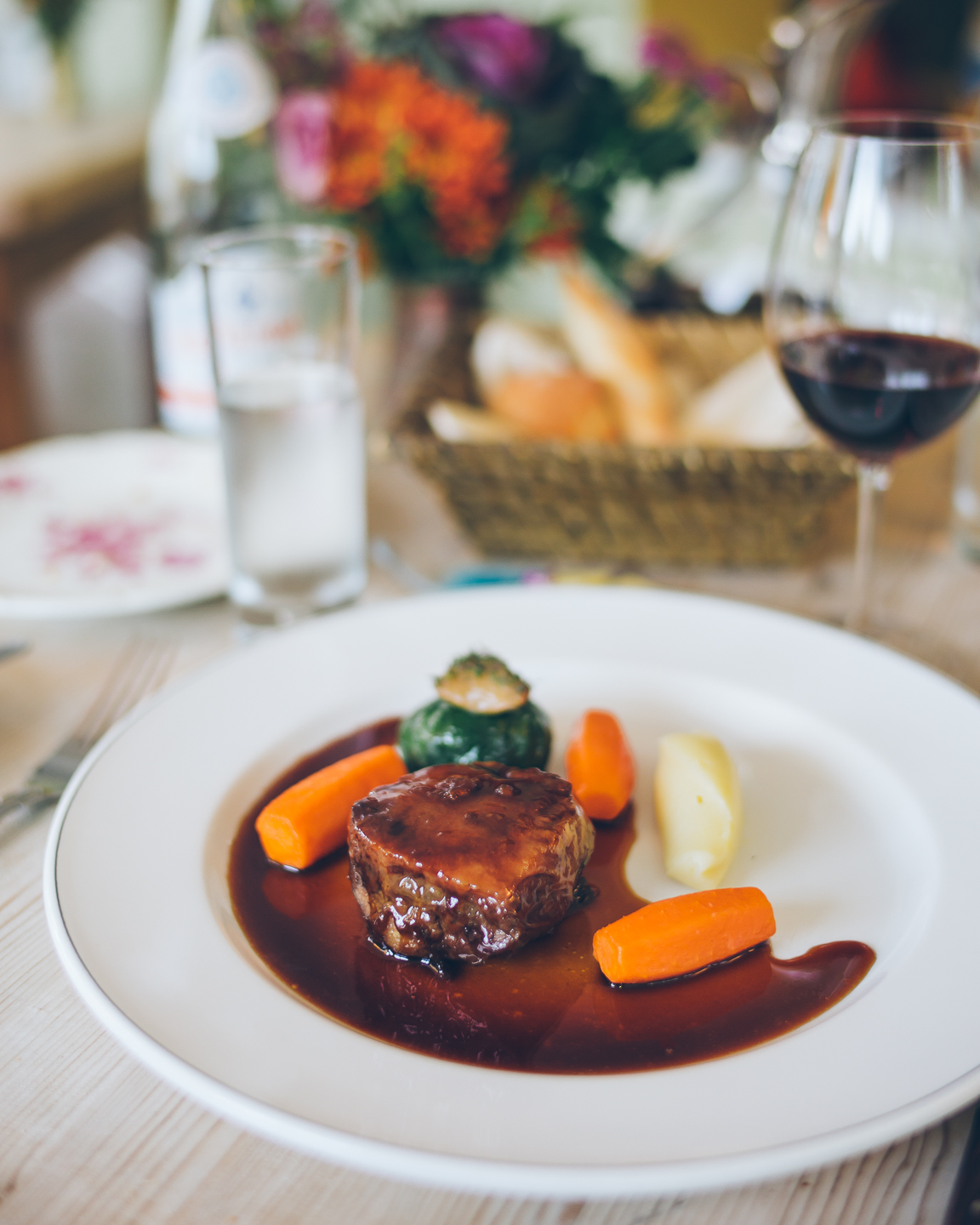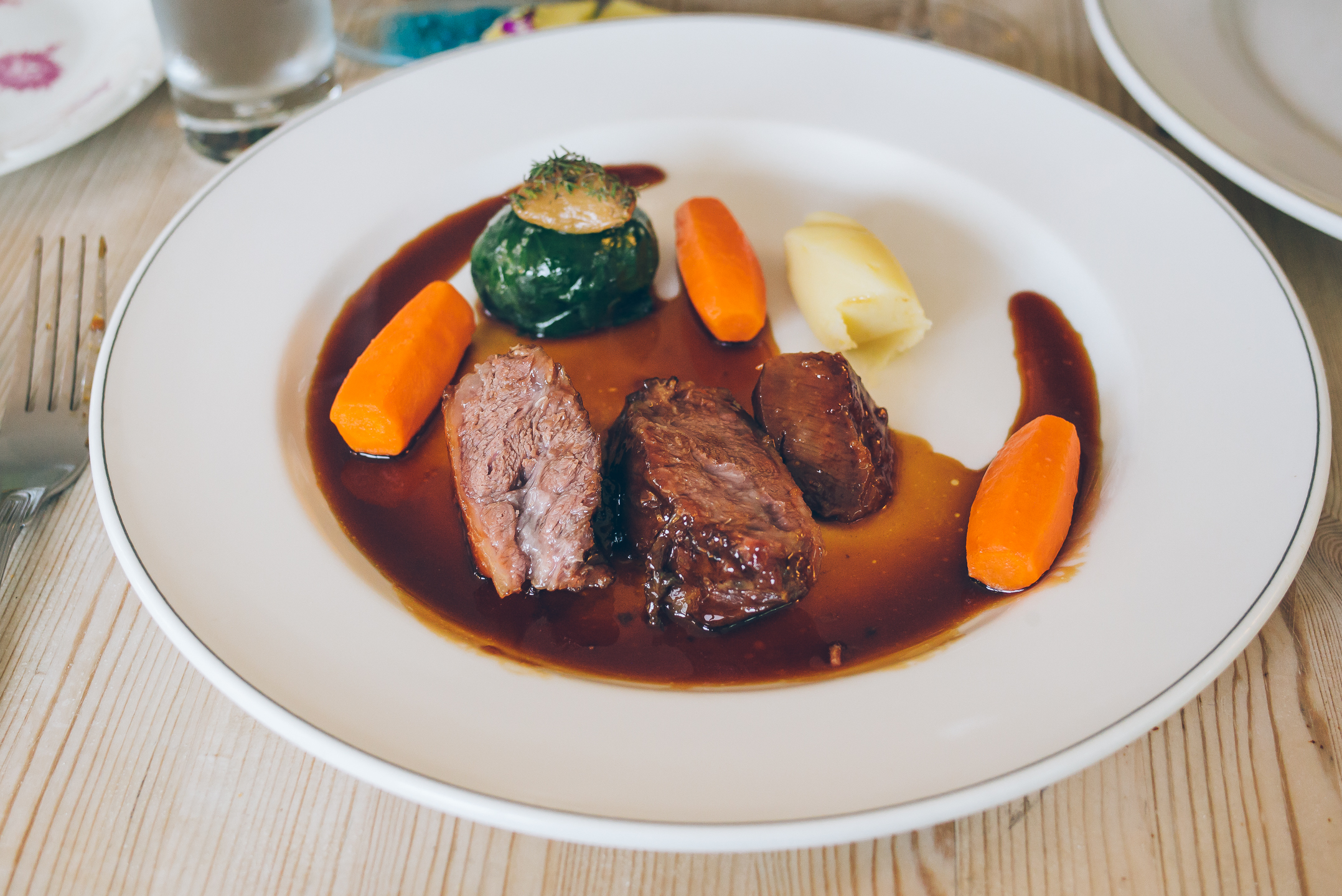 Incredible jus. Look how glossy it is. There is precision but there is also the art of making a perfect sauce. And this was supremely made. We smelled this before it came as it was infused with truffle, skyrocketing the umami of the sauce, served warm. There is fire in this lake.
Then to the cheeks. What a treat this was. Slow cooked until spoonable, and the fat turned gelatinous. With beautiful flavour in between charsiu and short ribs.
(Ably supplied by the capable Darragh O'Shea if I'm not mistaken. P.S. miss his Irish Angus…)
Talk about clarity. There is nothing to look at on this plate because it is designed to give pleasure to your tastebuds, rather than for the iPhone. Much work to produce a plate of food that is simple only in appearance. This is the Chef showing his classic training.
5. Cheese and Flapjacks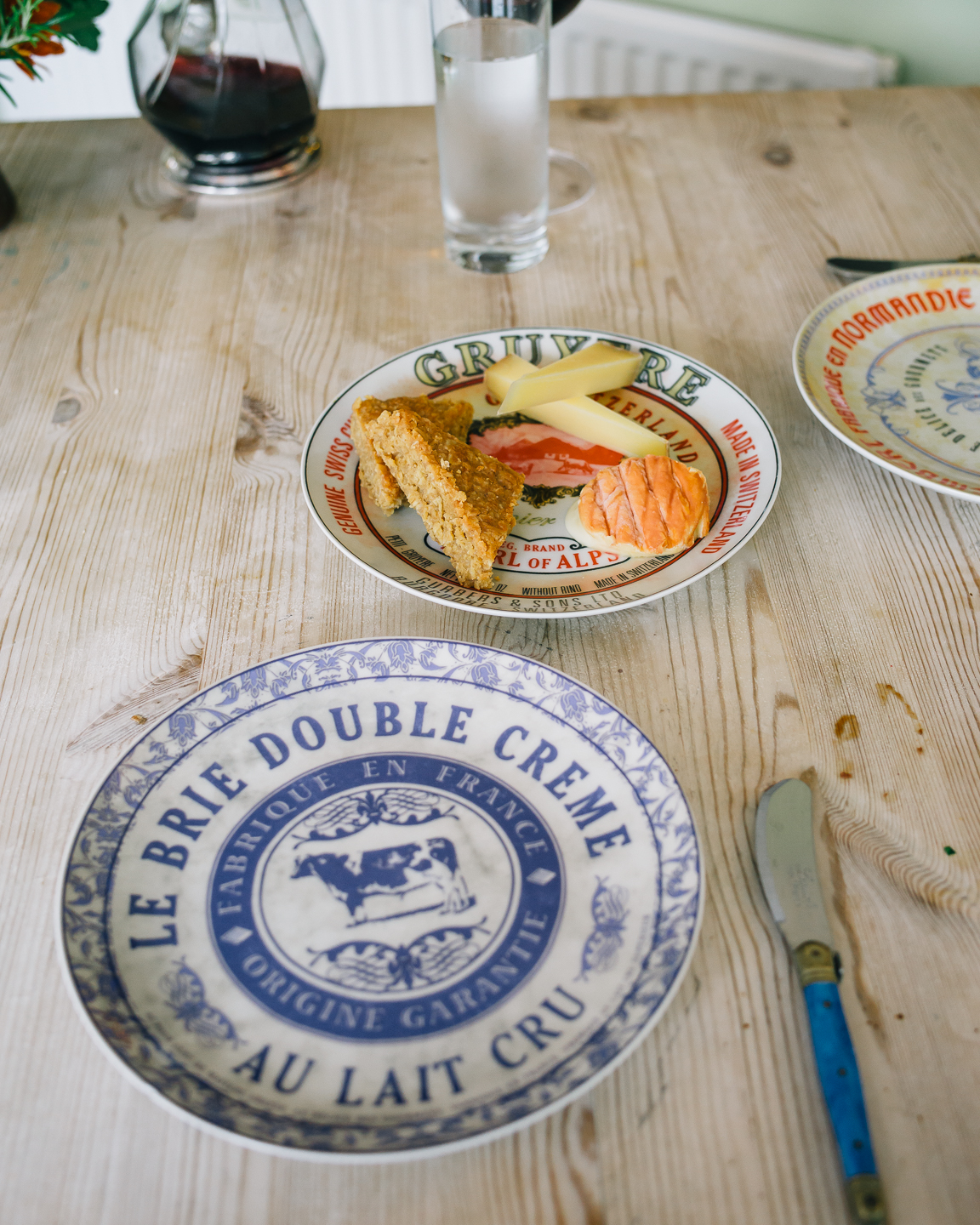 A young comte, what appears to be epoisses and very tasty flapjacks. Check the plates.
6. Pistachio Charlotte, chocolate ice cream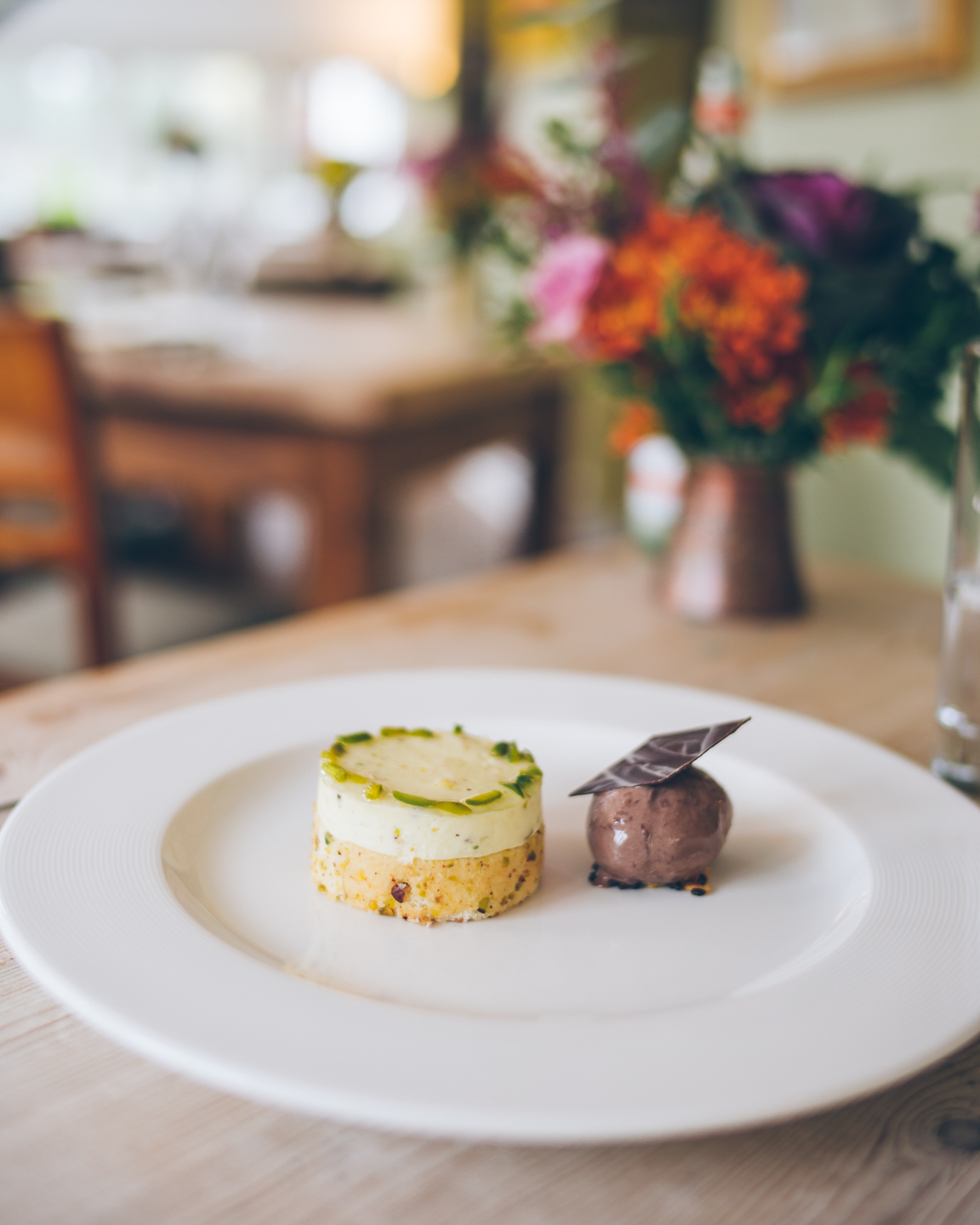 A cute pudding, with chocolate ice cream hiding a few bits of popping candy. The sponge is light and fluffy, so too the airy mousse.
7. Lemon tart with vanilla ice cream (£5 supplement)
First of all – delicious vanilla ice cream on the side.
Then to the ultimate classic, by way of Maman Bonwick. Deep set and brûlée top a la MPW. A sturdy wobble and a stinging fresh curd. Oh yeah, it's perfect 👌.
Petit fours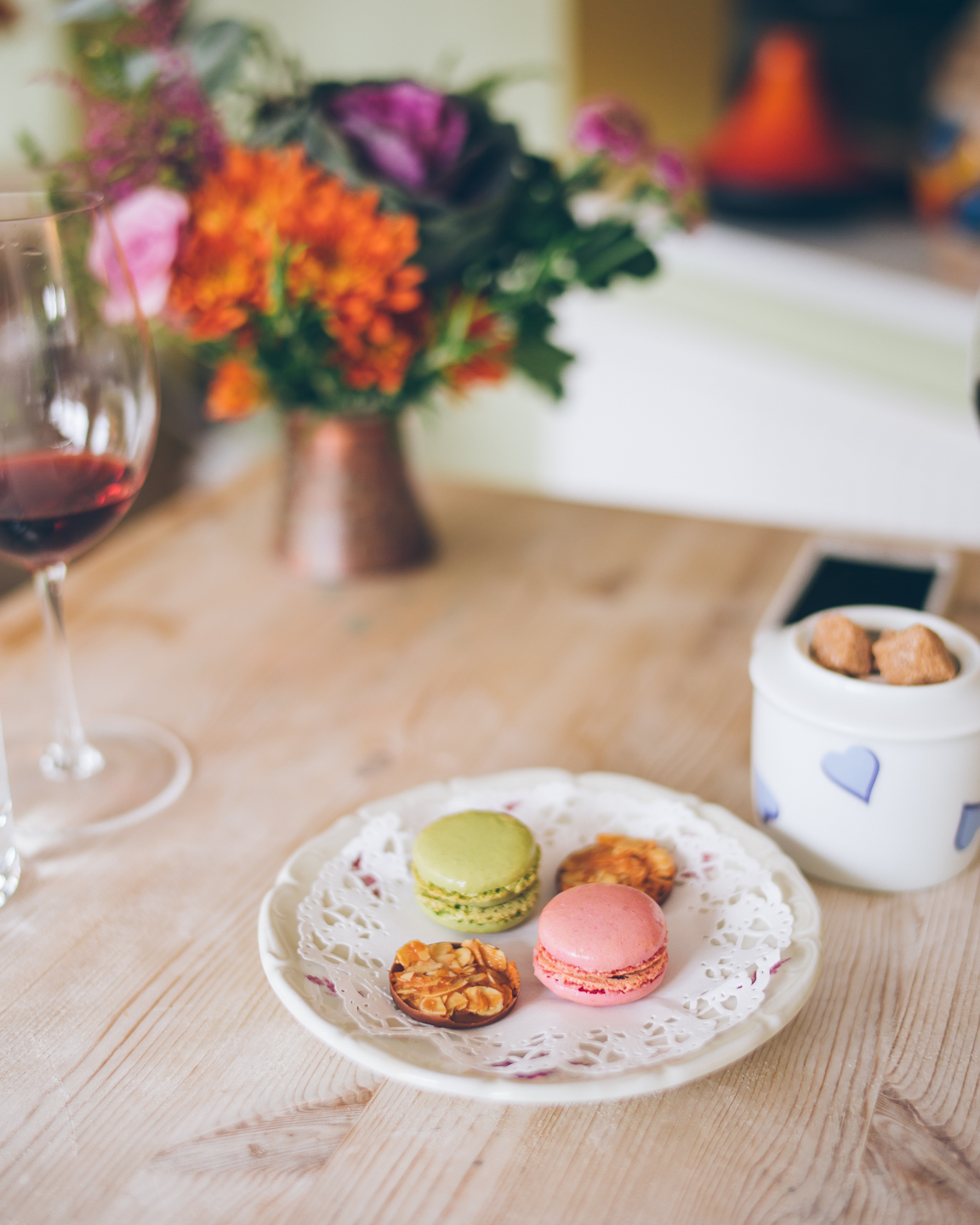 Macaroons and florentines. How good do these look. No doubt freshly made in the morning. Amazing!
—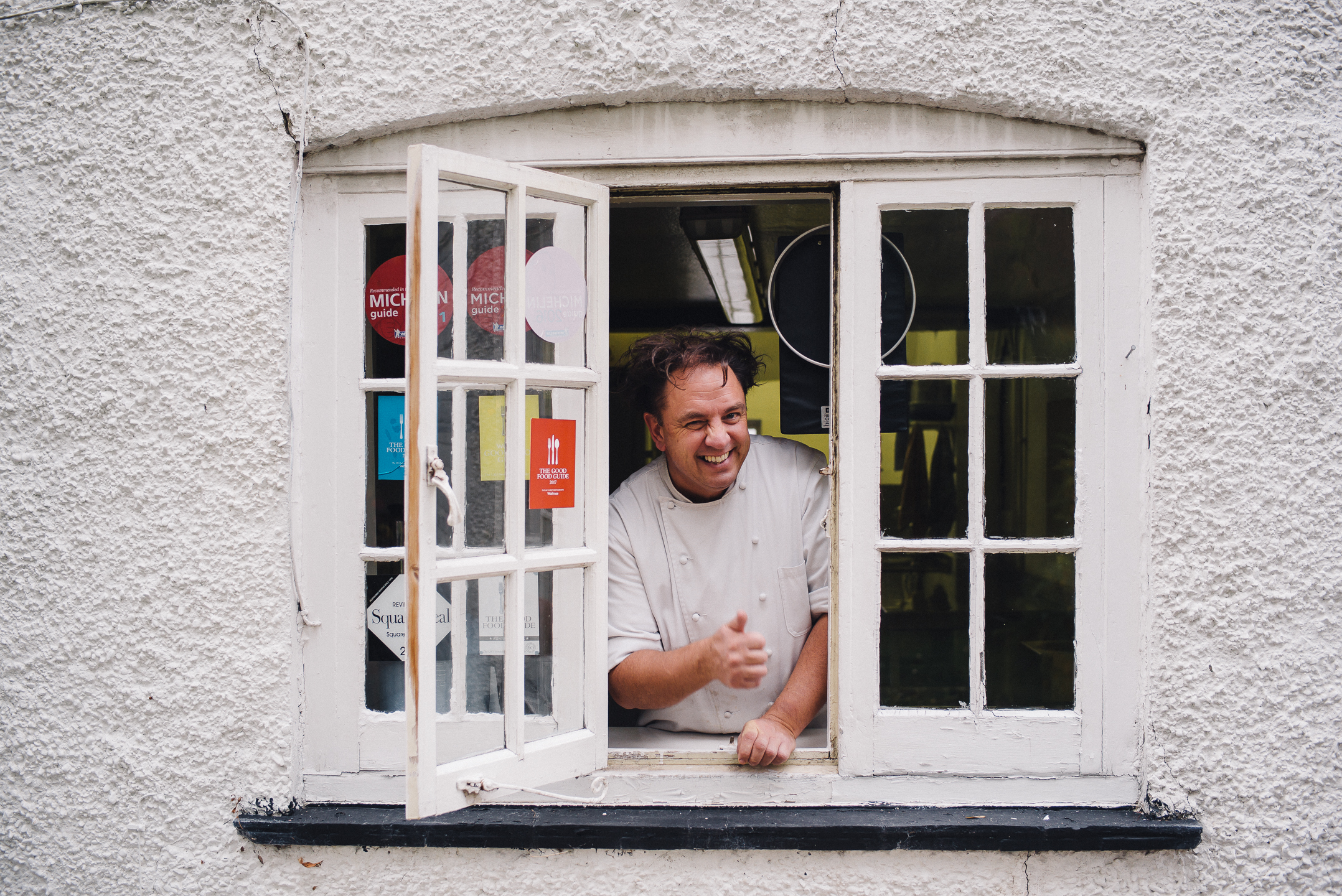 The bill came to about £170, of which all food seen above was £50 + £5 for two people. We shared a bottle of 2012 CDP by Chabonniere (£98), from their wine list. If you choose to drink a couple of pints, you're basically looking at a £30 meal. Insane value for money for this much quality!
As we walked round to the carpark, Simon popped his head out the kitchen window and we chatted briefly with the spirited Chef. He held on to our hands tight, as we shook and thanked us for taking the trip out from London to eat his food. I was totally awestruck by this Chef's humility. I tried my best to reciprocate the sentiment and my total appreciation for his cuisine here. What a Chef. Massive props.
I must thank Kian for dragging me to this pub, then I have to give kudos Andy and Nicky for also championing. I can understand the excitement now, the food is amazing.
This little gem of a pub houses a practitioner of true gastronomy. It is clear that this Chef cooks from the heart, delivering food that he himself loves. Simon Bonwick is a name I will remember as this is definitely one of my favourite meals in 2016. I cannot wait to return again soon.
There is stunning oak overlooking this pub, and I think Simon Bonwick's cuisine is as solid as the venerable tree. A proper chef with a firm grasp of classic technique, turning out food that – above all – tastes delicious. For all its recent out of touchness, this is one where the Bib has done its homework. A well deserved Michelin Star. Seek and you shall be rewarded.
Details
The Crown
Classic technique, English Pub
Menu Choisi 5 courses for £25 + drinks + service
ALC 3 courses for £26 (ave) + drinks + service
Burchetts Green, Maidenhead SL6 6QZ
Tel : 01628 824079
Transport : Maidenhead Station, followed by 10 min car ride