I remain a fan of our grand cafes in town, chiefly the Corbin & King stalwarts of Wolseley and its unbeatably reasonable cousin that is Brasserie Zedel. HDR's lustrous retro galore is of a similar mould, albeit with a classic cuisine that's closer to home than Vienna. And it is a massive restaurant that must take at least 100 covers (at a guess) and is the main restaurant of the gleamy Rosewood hotel.
The similarities in interior design is probably no coincidence, since it was Des McDonald originally put this all together. The gargantuan room was once the banking hall of the Pearl Assurance building, of which in between the time period, was Jun Tanaka's ambitious Pearl Restaurant. As you will already know, Jun was snubbed by the bib during Pearl days, and it must seem ironic to him, that the bib (this week) decided to hand him a star for his Ninth (which I love), a decidedly casual restaurant in comparison. Well done to Jun nonetheless, in what is yet another baffling year for the ageing red guide. But I digress.
I now turn your attention to Calum Franklin. He's the point man at HDR and it is likely you will have already marveled at his handiwork across the social channels. This Chef comes across as a consummate professional with a passion for proper old-fashioned cookery, of which he is rather open about on his IG. Obsessive testing and tweaking, conscientious about sourcing, observing the seasons, respect for classic recipes – all the right qualities.
He seems a wizard with puff pastry, his grouse dish had already taken down large parts of the webz at the start of game season. I could only find time relatively deep into grouse season (in early October) to try, but was so glad I managed it. So I suppose we should start here before all else.
Grouse Pithivier with red wine jus, £26.50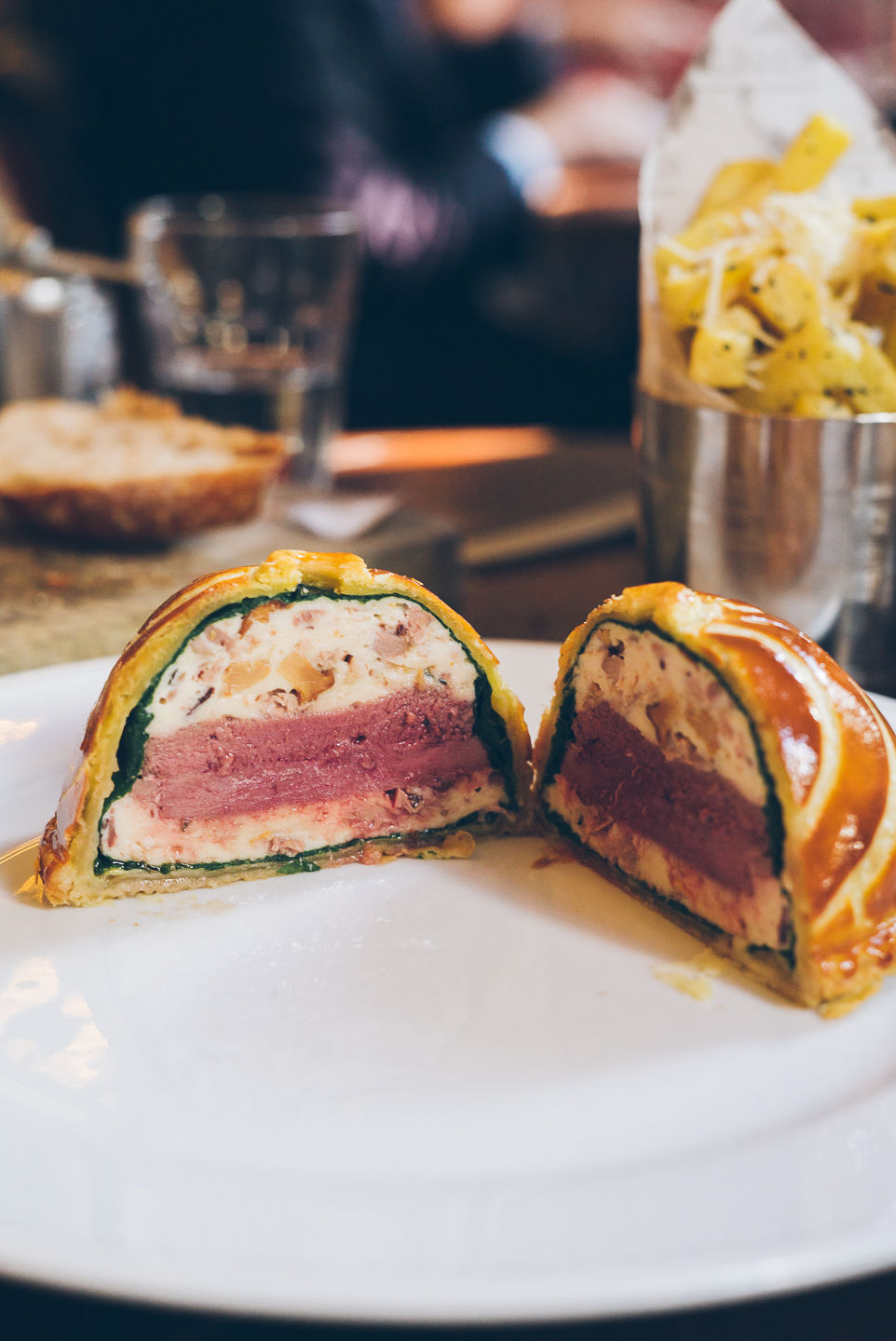 And he is a wizard. Ain't that a beauty? Note the steam vent, the scoring, the gleaming egg wash, pastry cooked evenly, and obviously is baked to order. Glorious work.
Inside the spinach wrap, I am guessing it is a chicken mousse mixed with girolles, leg and giblets. Both breast take pride of place in the centre, one on top of the other in the middle. A whole bird is encased. On the side, a powerful red wine jus is served in a jug on the side. It would make sense that some stock from carcass has also gone in too.
Mid season (can I call it that?) grouse tastes pretty hefty in heather, it also seems to be Calum's preference for birds that are hung a little high.
The only thing I would say is that the mousse in our pie, could be slightly lighter as a contrast to the game. I personally prefer fresher birds, and therefore also a milder jus, but I know some of you like your game birds buff. If that's you, then you'll love this.
Aside from Alan Pickett who carried them to Piquet from his Galvin days (which sadly has gone into administration), I am reminded of Paris and their pies being made fashionable again by the current crop of talented Japanese chefs, including Neige d'ete and Clown bar. (I'd love to try that towering classic of classics that is Pacaud's tourte de canard sauvage. Someday.)
And you really shouldn't miss this. Now is good time to try before it disappears into the winter. Calum has smashed it with this one. It is absolutely brilliant work. And at a reasonable price. Though if you do, fret not as there is more game pie coming up, partridge season is upon us, and he's said that he's working on something to try to top this. I am intrigued for sure and will return.
Lest we forget, there are other very admirable plates of food on his menu too.
Monkshill farm scotch egg, £8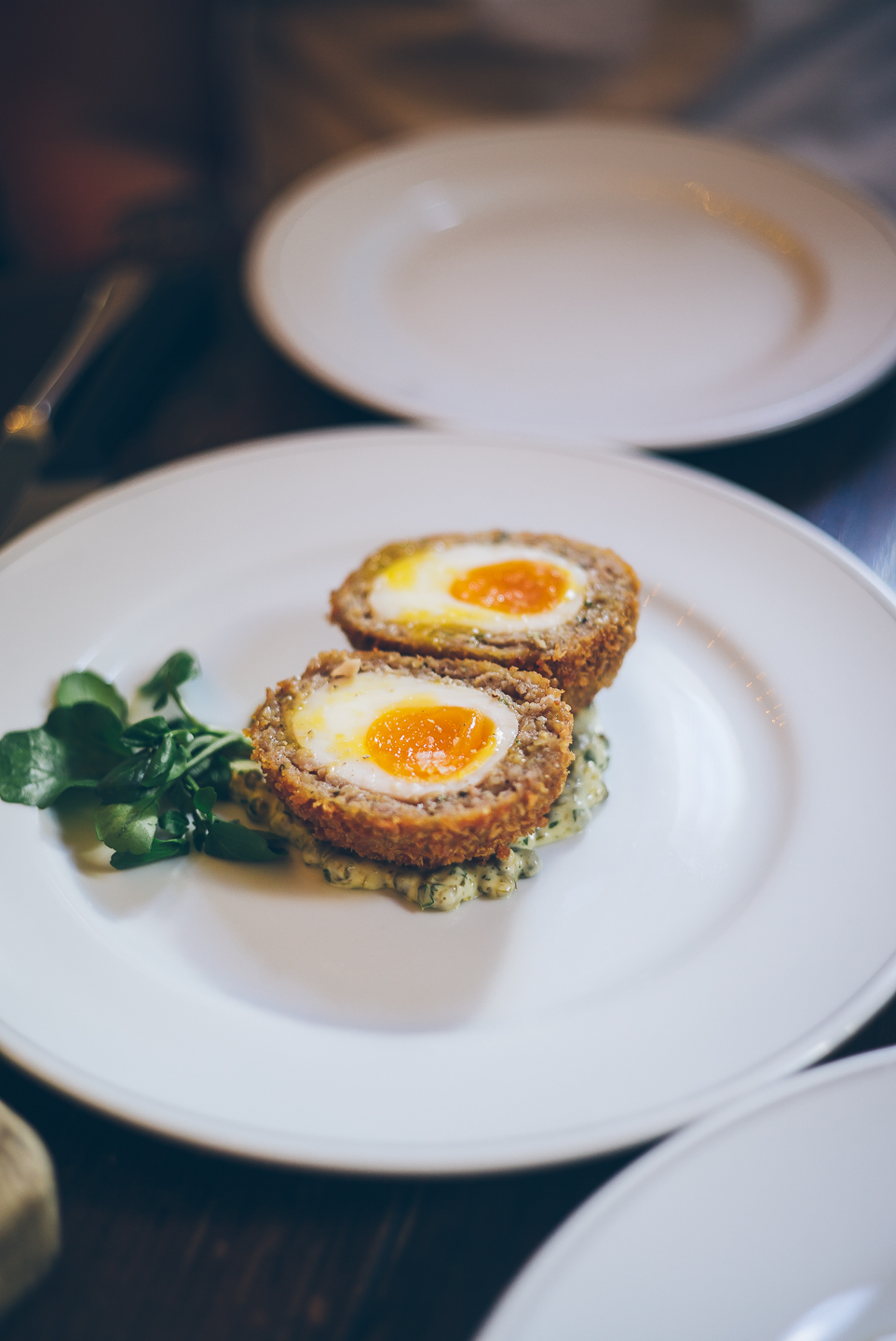 Such as this absolutely delicious, straight up recipe with sausage meat and a just-set yolk. I can totally understand why it why won in a competition that included Fay Maschler on the panel.
Lobster Thermidor Tart, £16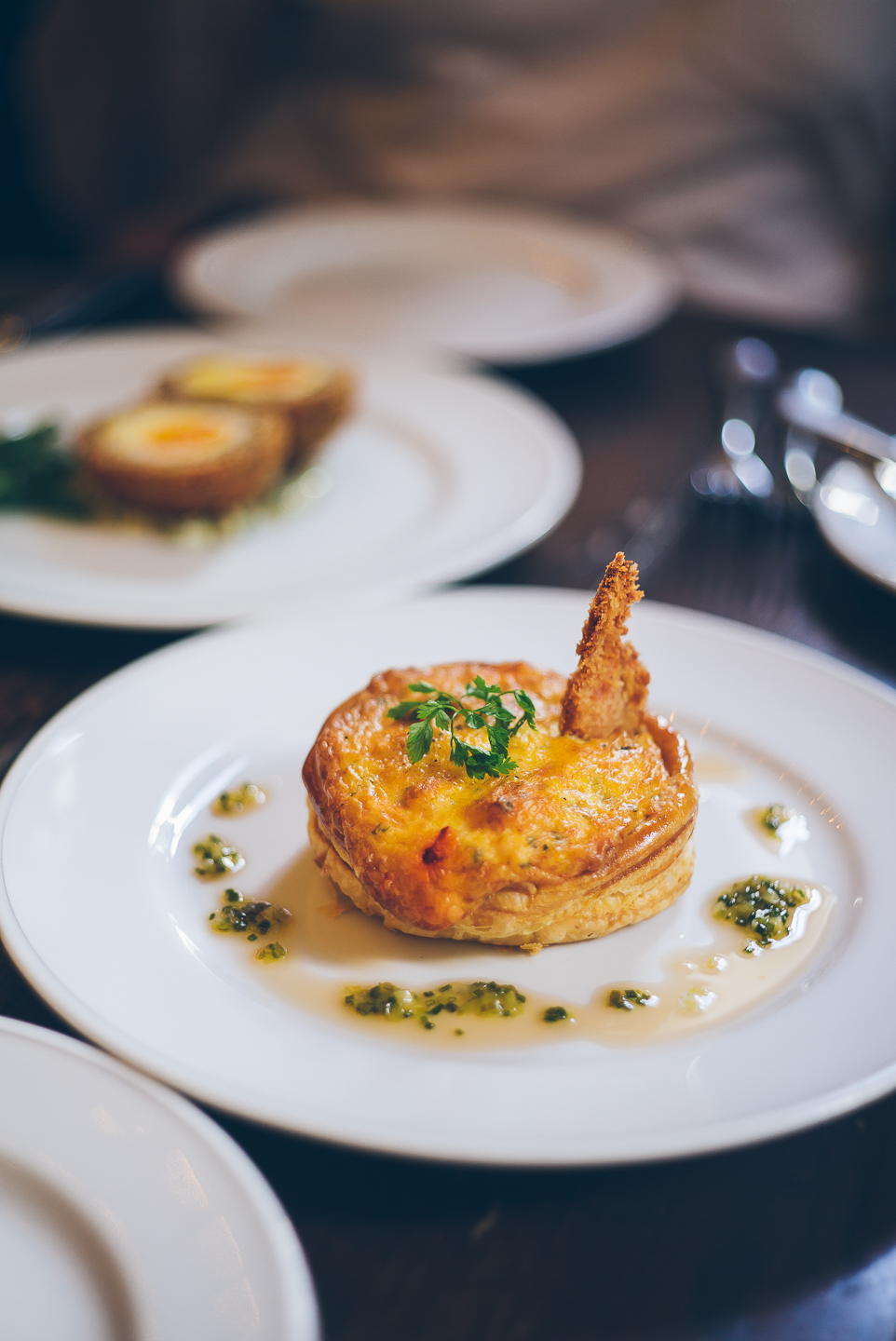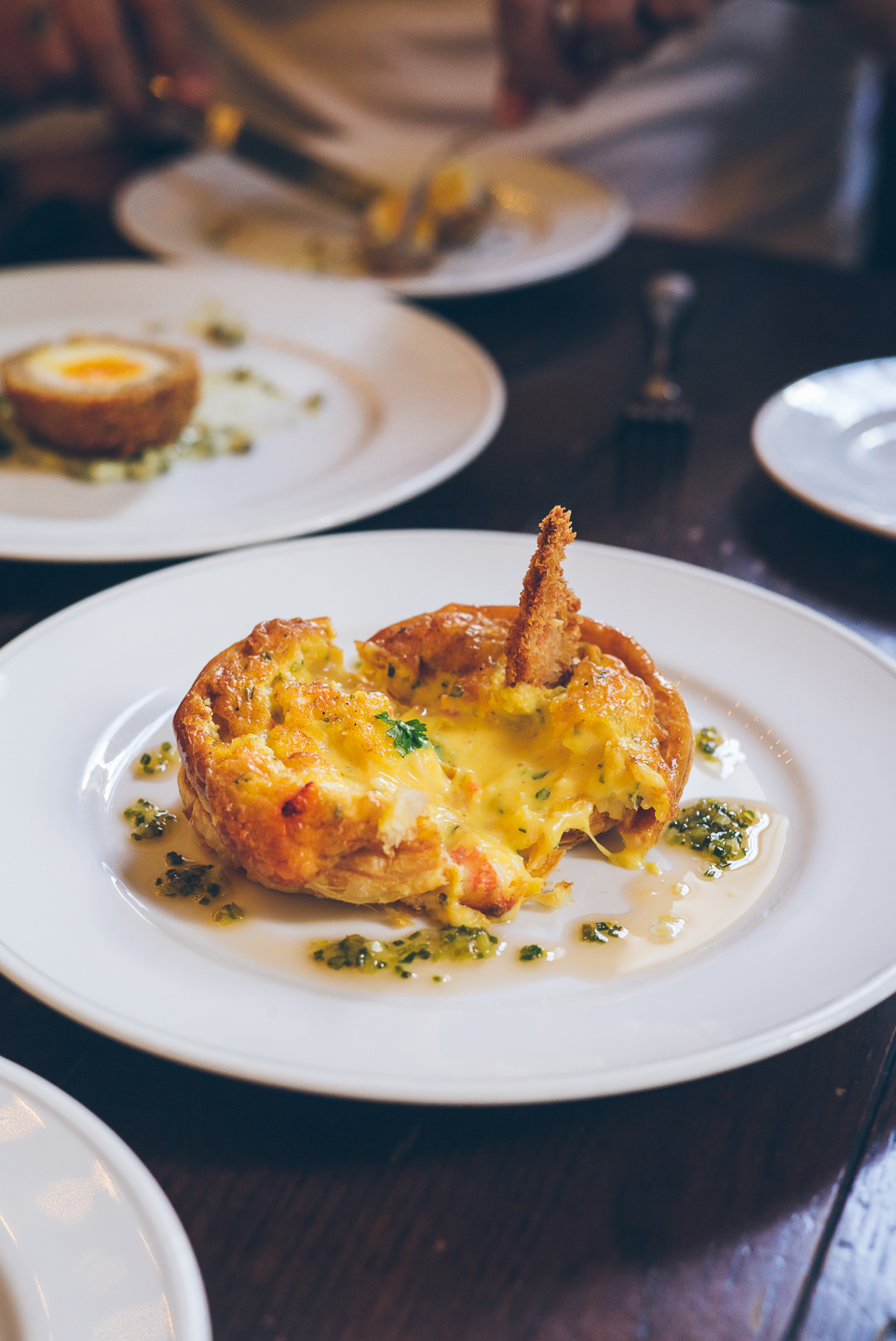 Then to this perfect tart, it is nearly subversive how good it actually is. Excellent puff pastry, light & crispy and also no doubt baked to order. The thermidor sauce is straight fire – cheesy as is evident and for me, the best part is the acidity, presumably mustard and lemon, which comprehensively lightens the load. I'd come back again for this. What a cracker.
Grilled 50 day aged Cornish rare-breed sirloin, with bearnaise £29
Parmesan truffle fries, £4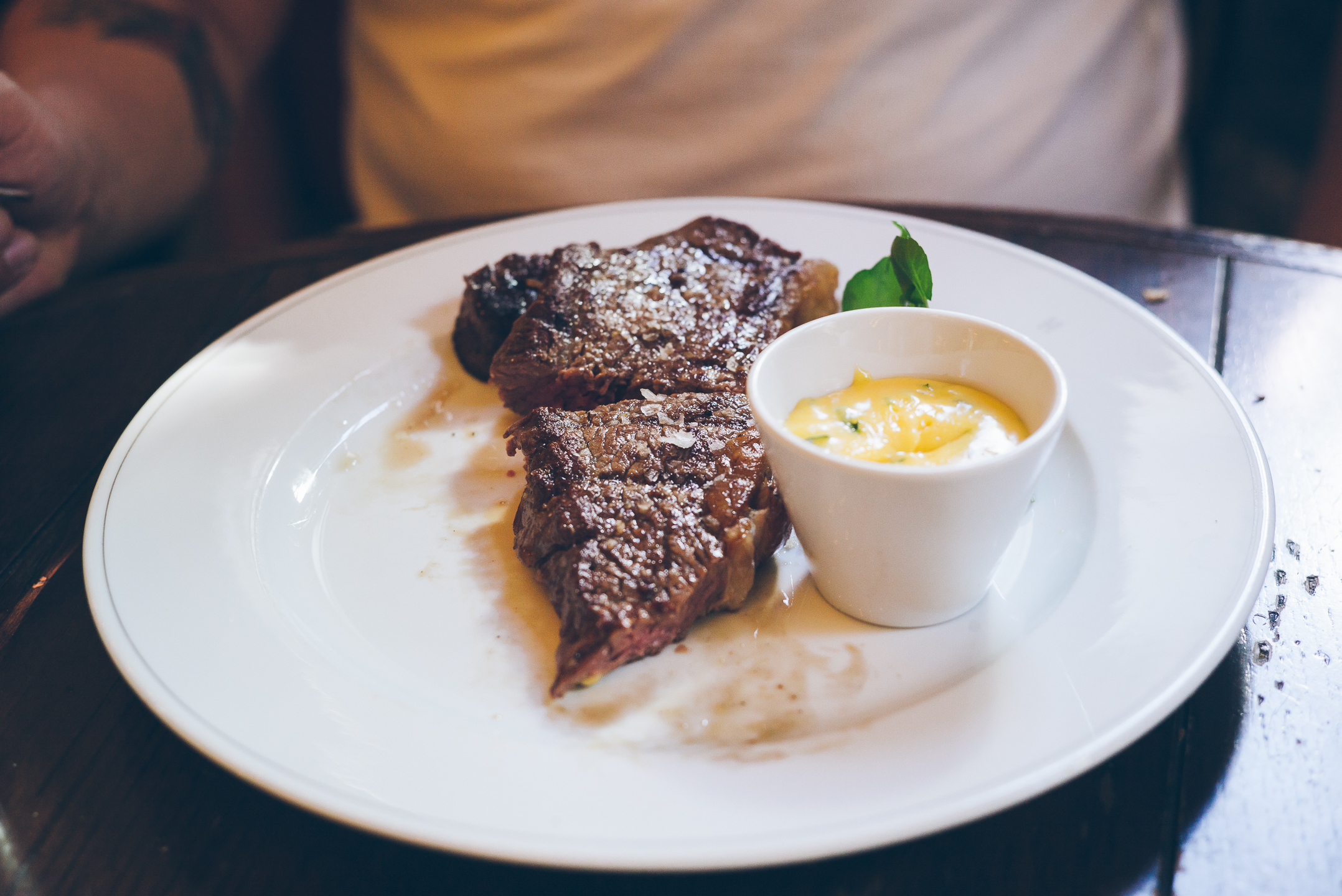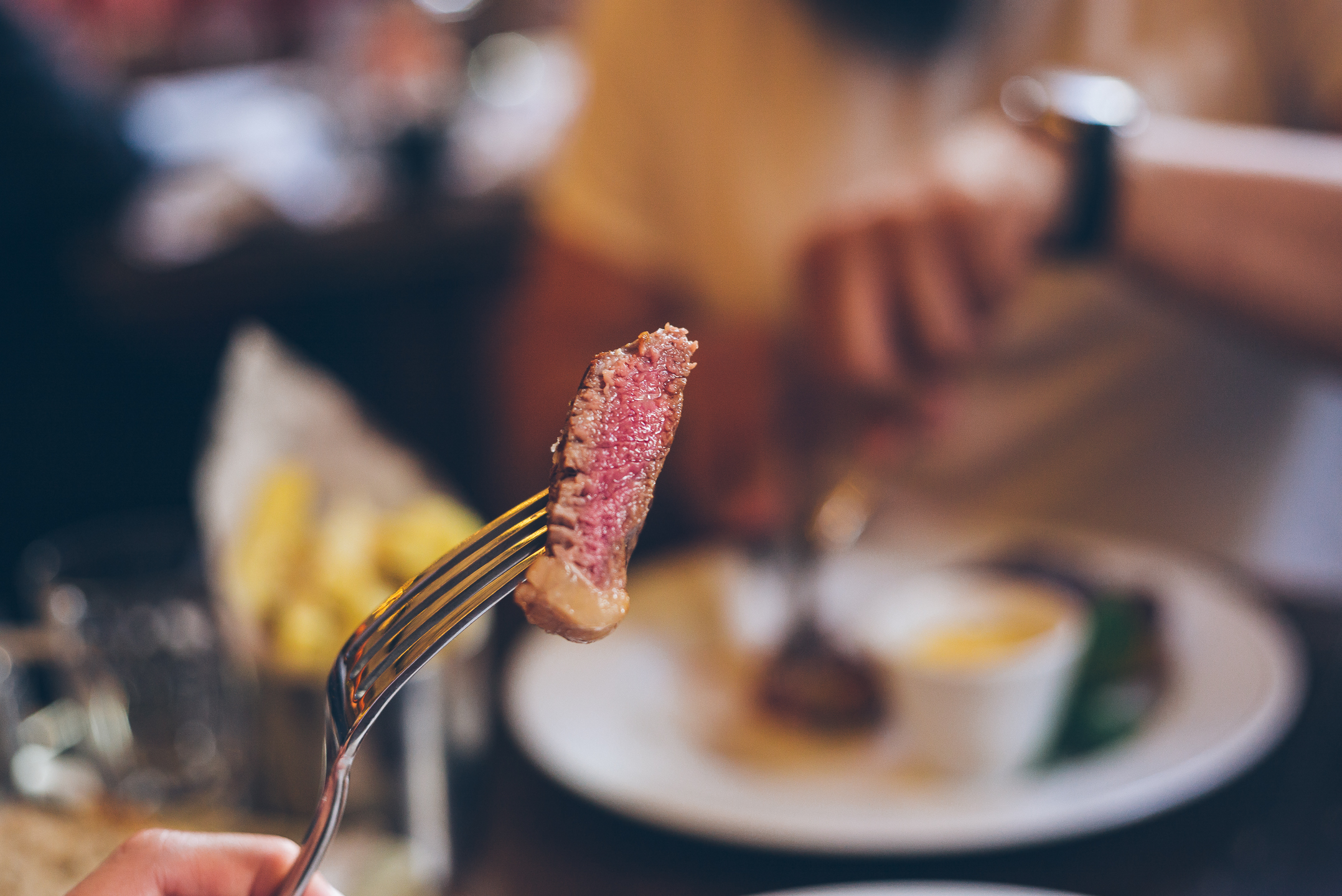 I know that Calum works with Matt Chatfield of the Cornwall Project and therefore gets his beef from the butchers Phillip Warren. You'll have come across their lovely dexters from Lyle's, Kitchen Table to Bao.
I assume it is the butchers who have done the hanging – at 50 days, the muck of dry age funk is exploding on the olfactories. Gorgeous beef.
We actually requested rare, but I think it came out closer to MR. But no bother, as it isn't a 3incher and it is still cooked to a good temperature. We observed there was zero leakage on the plate, post cut – very well rested hide, so good job there. You can clearly taste the grass (and see the beta-carotene in the yellowing rim of fat), the 'beefiness' – separate from the dry age funk – which I interpret as a sour quality. In a good way.
Without knowledge of equipment in their kitchen, the only thing I would have liked is abit more maillard reaction and also a touch more smokiness. Could be my fault for ordering rare though.
So is it a Devon Red (Ruby) or Dexter? I know Dexters are wee little things, though hard to tell from just the width of this sirloin already off the bone. Or is it Galloway? Wait are Devon reds considered rare breeds? Dexters are now more abundant so technically no longer a rare breed. I seem to recall a pretty dense piece of meat, fine grains whilst cutting into it. I'm gonna take a punt and say Dexter. I can be wrong, of course. It may be time to head back to Goodman to brush up my bovine, I think.
Glazed Lemon Tart with creme fraiche, £7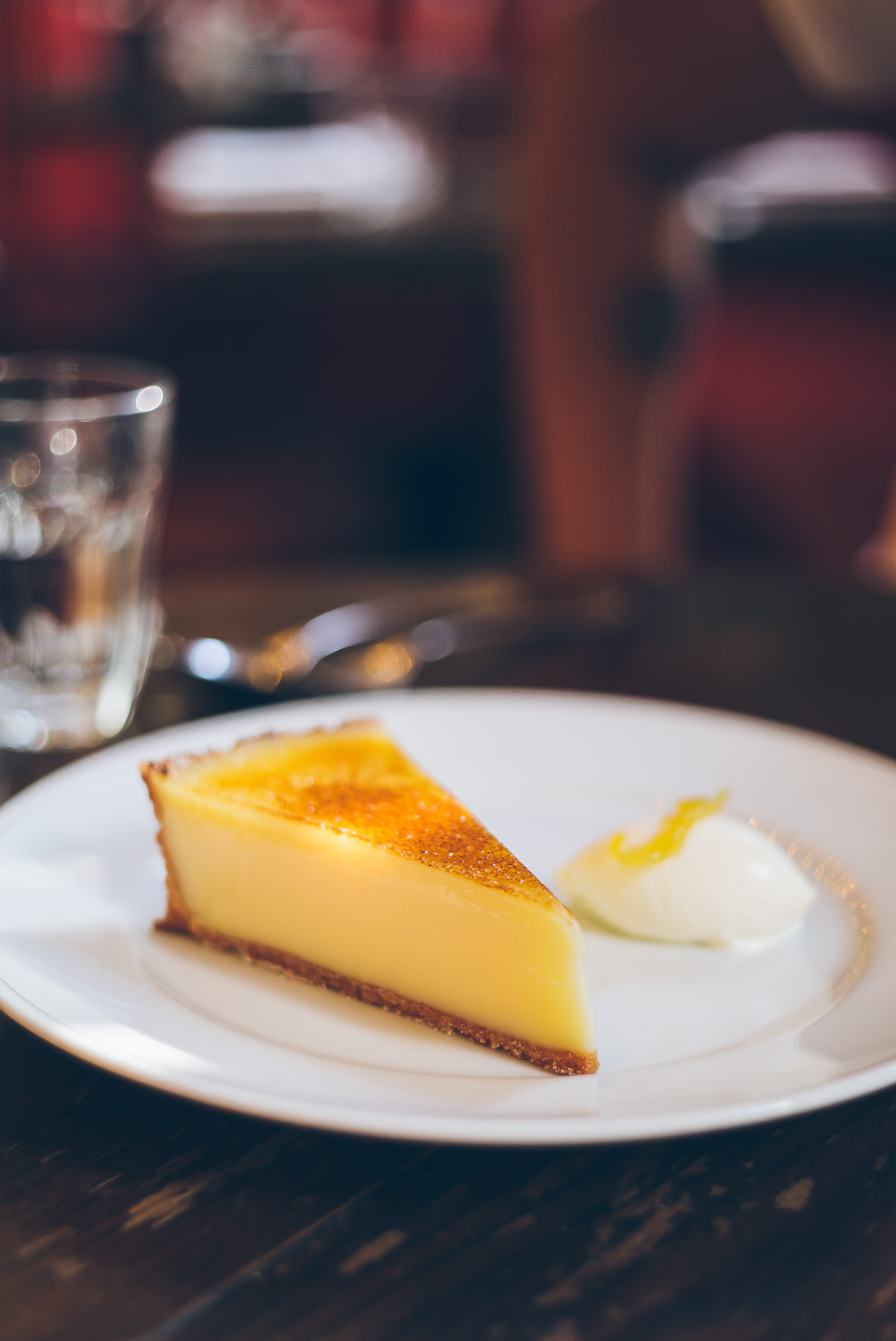 Yup, ?.
Super classic and spot-on. I hazard that this is a homage to Harveys with the sugar brulee – a browned glass ceiling atop the wobbly, deep and just-set filling. 9 eggs and 5 lemons right? Or tweaked? Look at the thinness of the sweet pastry. It snaps. I have no doubt it was made fresh in the morning before this lunch. Fantastic work.
We paid £110.81 for all food seen above plus service. An alcohol free lunch.
There's much quality here and considering the number of covers they do, this is excellent and admirable work. I'll come back again. Meanwhile I will now retreat into my little screen to follow Calum perfect his next creation.
Details
Holborn Dining Room
British
ave£30 to £50pp for 3 courses + service + drinks
NO 252 High Holborn WC1V 7EN
Tel : 020 3747 8633
Tube : Holborn