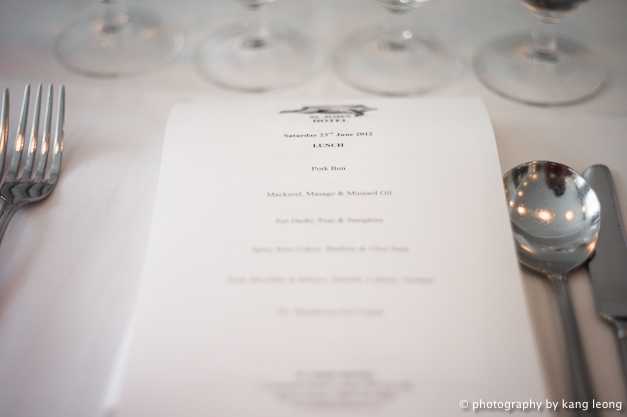 This will be brief as I do realise there is little value in writing up a two day special. As I've never eaten at any of Chang's famous New York restaurants (yes, how embarrassing), this presented an opportunity to try his food. We were hoping see his classics and fortunately the £100pp 6 course surprise menu included some of his most-written about dishes.
The meal stuttered with a couple of so-so dishes at the start, but quickly got better (and better) as it crept to the finish. The rice cakes were tasty and the Bo Ssam (with extra pork rib eye) was absolutely epic. No cereal milk ice cream or crack pie however, as we finished with Fergus' Dr Henderson. Lovely all the same. Definitely delicious cooking.
We drank a couple of glasses of wine and a glass of sake (recommended for the fish) each, and paid £276.75 for two. Expensive for what it was but then again most one-offs are.
How long before Momofuku makes its way to London then?
Pork Bun
Mackerel, Masago & Mackerel Oil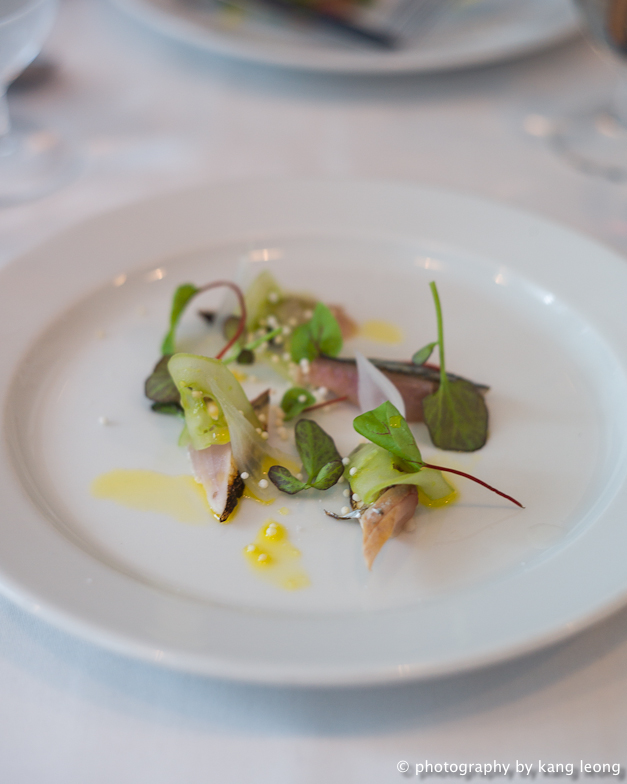 Eel Dashi, Peas & Samphire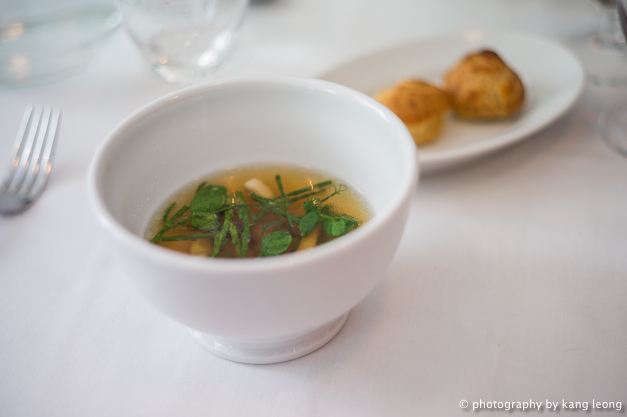 Spicy Rice Cakes, Shallots & Choi Sam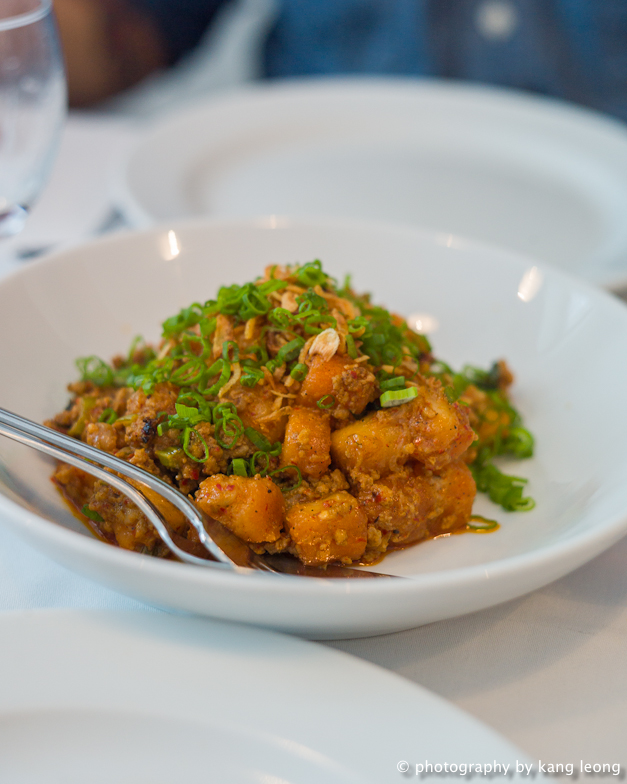 Pork Shoulder & Ribeye, Kimchi, Lettuce, Oysters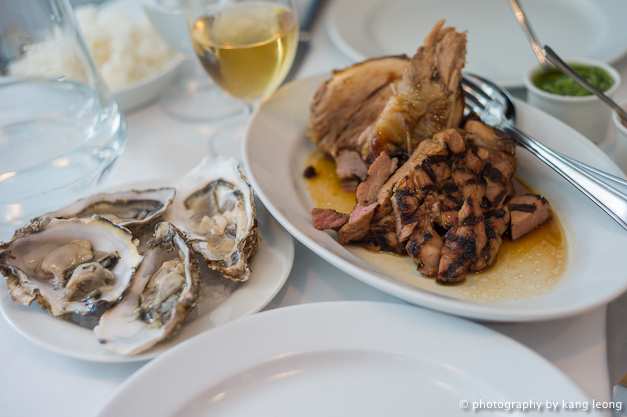 Did you enjoy reading this? You can subscribe to the Newsletter. Alternatively, you can subscribe to the RSS feed.