… yeah it really is, quite special. This must be my sixth visit, and everytime I've been back, I alternate between two of – what is quickly becoming – my favourite snacks: The ground beef & bone marrow slider and the gooey truffle egg toast. Most of the menu is fabulous, the panzenella (a kind of stale bread and tomato salad) , the mac & cheese, the cheddar grits and the PB&J pudding, are entirely edible. But I think I like it because it's so accessible, you can drop in, have a swift bite and a short measure of meantime ale, enjoy the food and the speakeasy-esque ambiance, and the 50s harmonica laden background noise and be on your way again. I've come in here by myself a few times, and I've seen a few people do the same. Places such as these, where you can pop in for a snack are few and far between, and I cherish it for this very reason. Also it's only but a stone's throw from Gelupo.. who have started to bring back their Zabione gelato again, which I really appreciate! Basically, this is my Friday afternoon routine, ie, lunch at Spuntino, followed by dessert at Gelupo.
Four months since it opened it's dusty doors, I think its become a unique part of the London dining scene, and of course, a unique landmark in Soho.
It really is Russell Norman's best restaurant in his Polpo empire, and if you are amongst the few who have yet to visit, then I can only urge you to give it a go.
For more words, read my first review.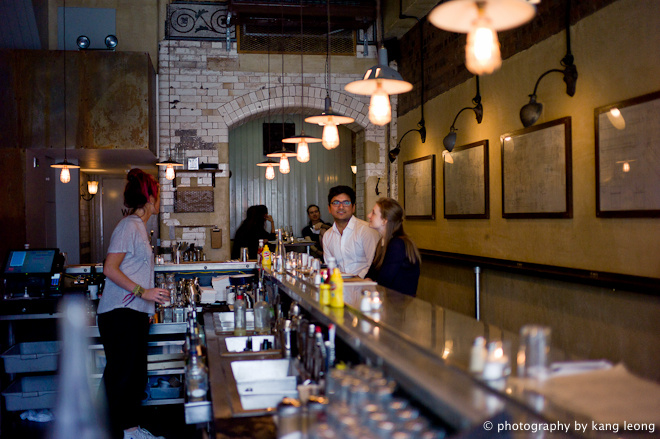 Egg & soldiers.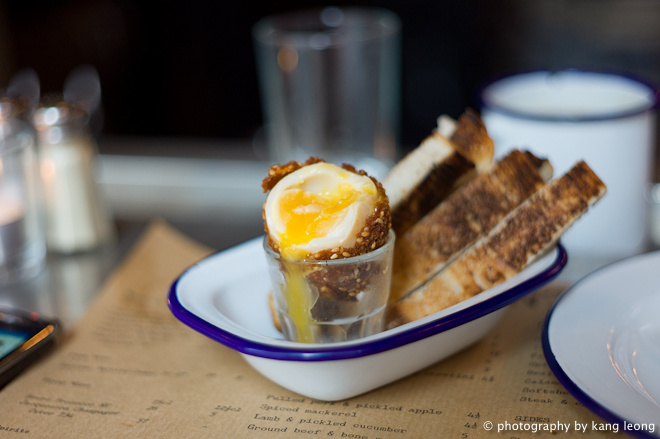 Ground beef & bone marrow slider, and spicy mackerel slider.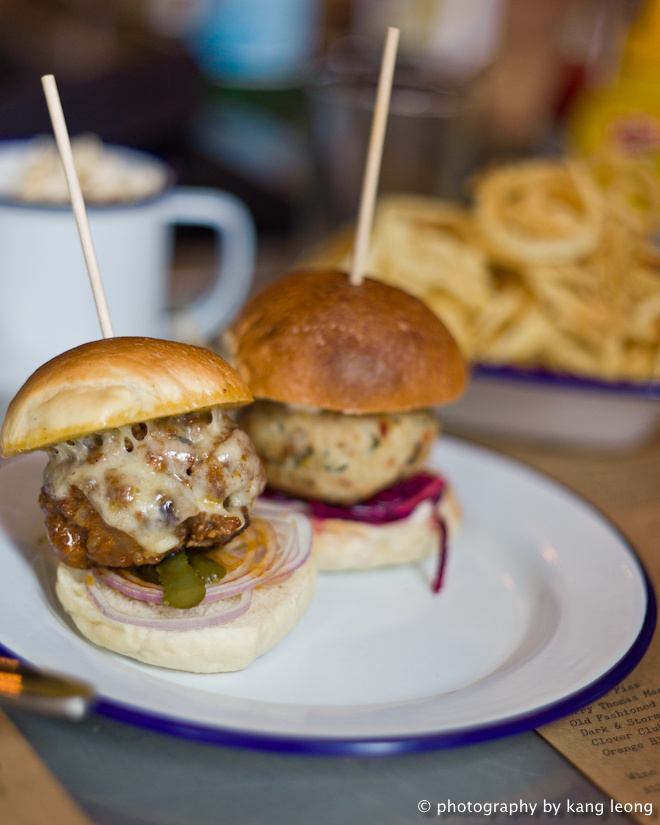 The Gist of It
Spuntino
American, £25pp
61 Rupert Street W1D 7PW
No phones, no reservations.
Tube: Piccadilly Circus
Did you enjoy reading this? You can subscribe to the Newsletter. Alternatively, you cansubscribe to the RSS feed.