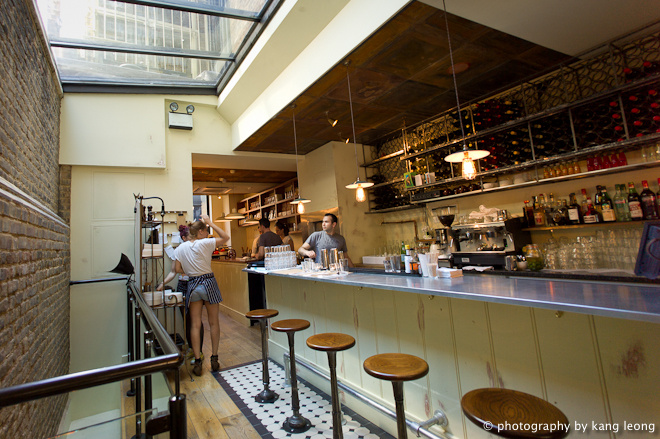 One can only admire Russell Norman, Richard Beatty and their merry team for breathing revolutionary life to the London dining circuit over the past two years. It kind of reminds me of the Star Wars prequels, how as each chapter unfolded, came the buzz, the anticipation and the new effects. I thought Revenge was the strongest of them all. The last in the trilogy, the most unique, and the one which wasn't held back. Come on folks, you gotta admit, Spuntino was special. Russell and co created a landmark with that one. Who knew that truffled egg toasts, ground beef sliders, grits and a brew, would still taste so good the third time round.
And so the Russell is back yet again with the fourth (and last) in the Polpo line (until the next revelation comes to his brilliant restauranteur mind) , and its like sitting down to see Episode Four, after seeing Revenge. You're fooling yourself into thinking you don't know the score, when in fact, you already do. All the hype is in place, as we've seen before, twitter a flutter bearing the good news of the successful soft launch, which will be – inevitably – followed by the barrage of words, photographs, videos and interviews over the coming weeks.
Of course, I had to saveur the moment for myself, so I decided to obey the egalitarian policy, and walked in sans booking on their second official day of service, for a lazy Friday lunch.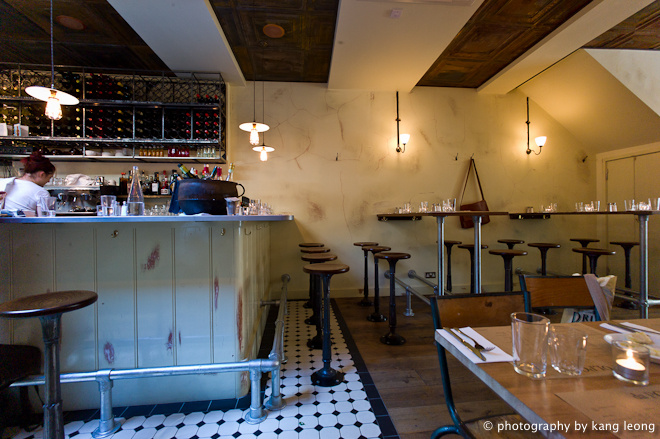 This new chapter hints at the storied granduer of its predecessors. It inherits several motifs, but is distilled in a more pragmatic manner, a more refined way, a reboot of the el classico order. The best bits of Spuntino, Polpo and Polpetto is apparent in its design – the curtained glass front, the aged walls, the tiles, the creaky wooden floorboards, 50s American rock, hotpants, shaggy tees and rolled up sleeves, and the bar stools. But this one probably wins for it is blessed a skylight, that allows the heavens smile upon its guts every morning, and if you position yourself just in the right spot under the skylight, you might see the tip of the nearby church on Maiden Lane.
The menu printed on the brown paper table cloths, was familiar territory. Pizzette, cicheti, salads, an expanded meatballs and other nibbly Italian bits were present. Da Polpo takes an even more pronounced less is more approach to the food, nothing seemed too challenging, osso bucco, squid ink and lentils were absent.
Bottle of Moretti £4.00 and Arancini, £2.50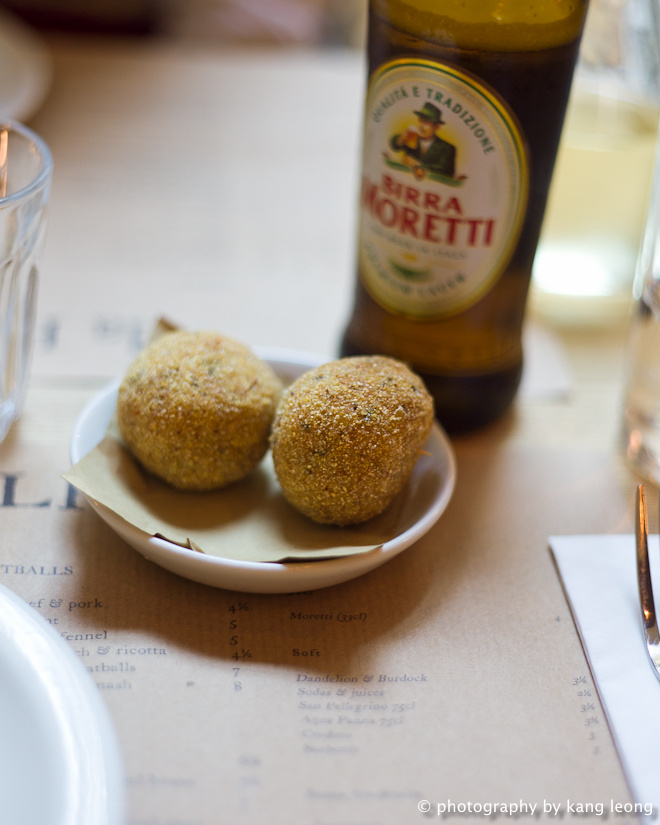 I taste sage (I think), I see dollops of mozzarella (I think) and sticky viscous rice. Nice. Wash down with birra.
Whole mozzarella, broad beans, £7.50.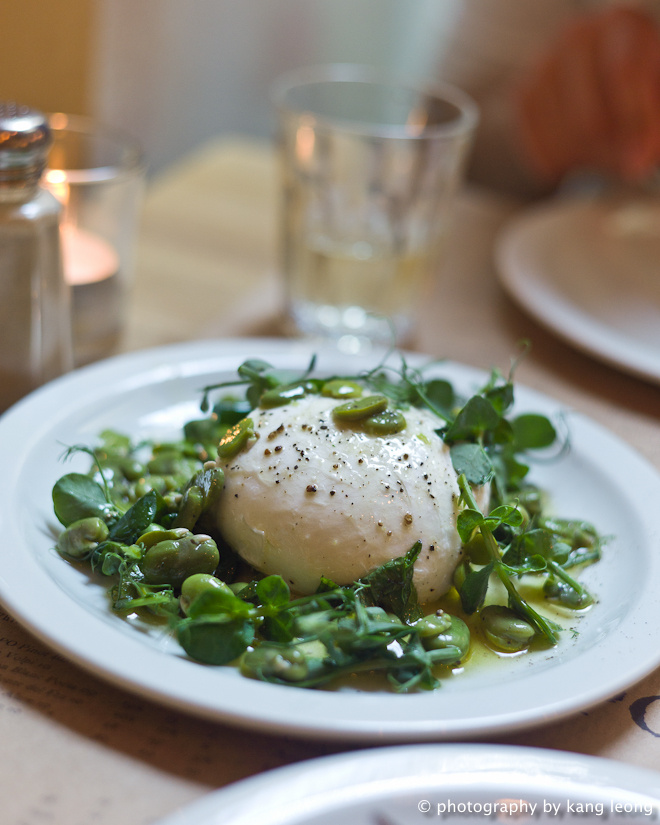 Mmmm, classic. Fresh, buttery broad beans, buttery cheese, buttery olive oil, simple yes, but also something that Obika would envy.
Fennel, curly endives, almonds, £4.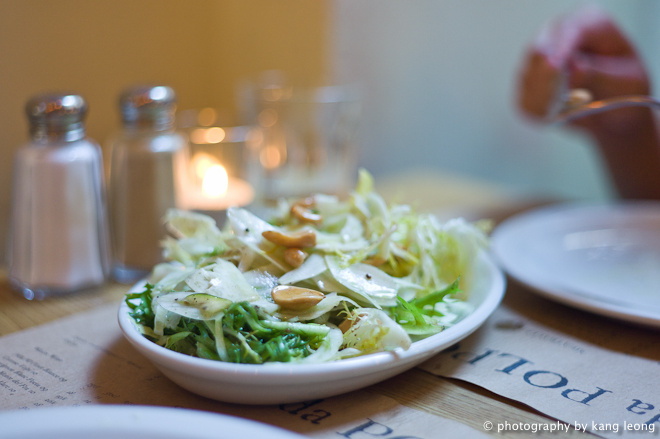 The salads are good, across all four restaurants really.
Grilled sirloin steak, £8.50.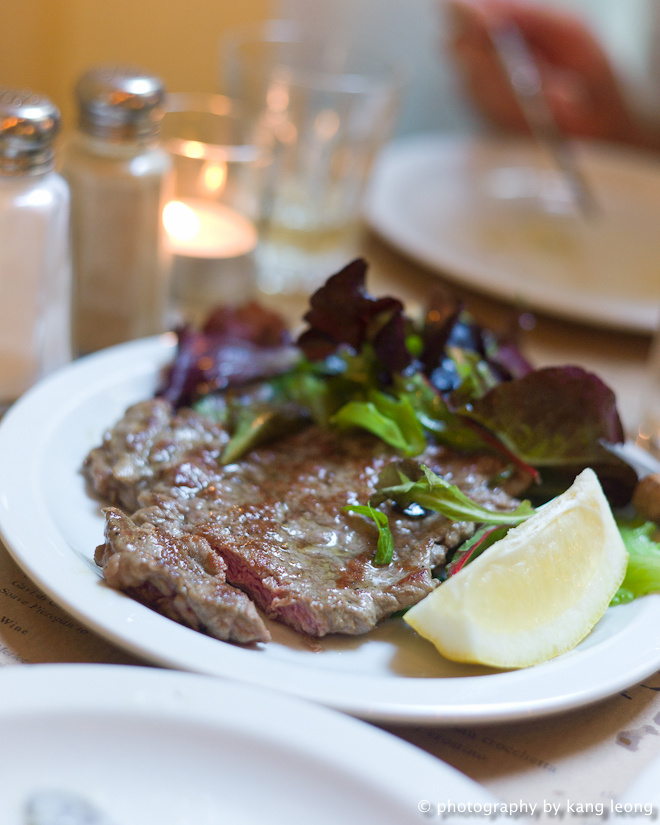 No eggs with this, you can taste hot iron on the surface of the meat, it's grilled, with no frills.
Piadina Meatball Smash, £8.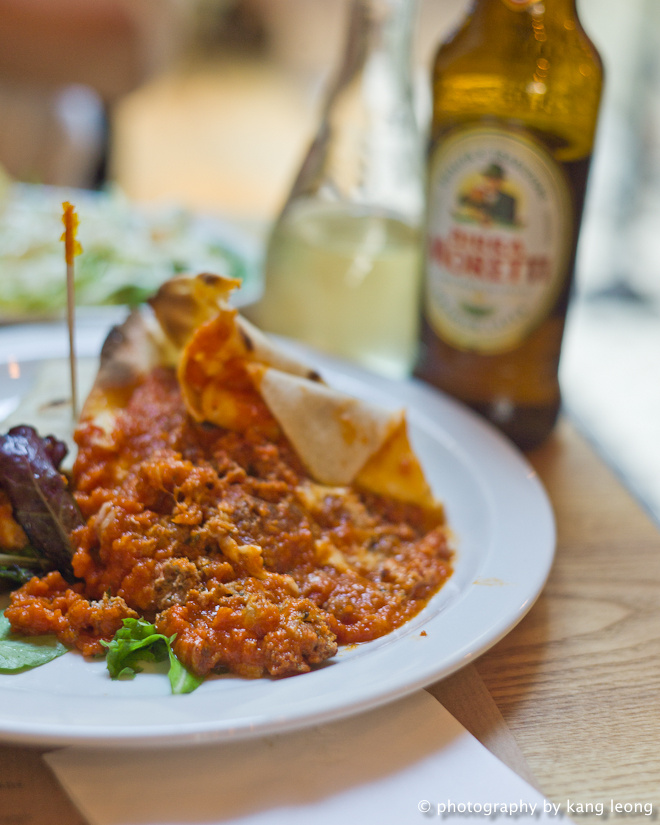 The smash is literal, in that it is pressed in between piadina, an Italian flatbread, with cheese and sauce. I chose the classic pork & beef balls, though the full suite includes lamb & mint; spicy pork & fennel; chickpea, spinach & ricotta. The meatballs were nice, comforting and as you'd expect from meatballs, in their powers to heal the soul from a week long battering at the office.
Affogato, £2.5 and Tiramisu pot, £4.50.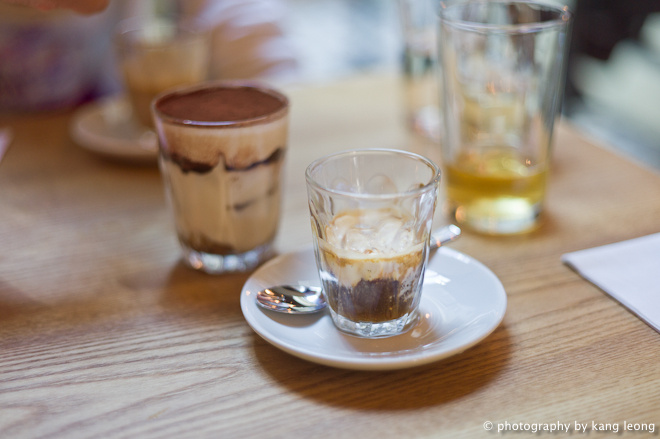 To finish, the missus and I were greedy and went for a affogato (each) plus a pot of sinful tiramisu. We ended up fighting over the last scrapings of the pudding from the tumbler.
Cost for two was £42, including service, a glass of wine and a bottle of beer. Classic cooking going on here, this is not a place for cutting edge ideas; rather there are comforting recipes and fresh salads, to accomodate the all day dining mood, those who wish to hang around, to have some booze, to drink some coffee, to take time out for some reading and to laugh the night away.
Like you, I've been to all four of Norman's restaurants. Of the four, my favourite is Spuntino, da Polpo is a close second, and I think they should bring the osso bucco to all four restaurants. All four are accessible, affordable, come with funky and pleasing service but most of all, they are all imbued with the unmistakable and magical hazy amber-lit ambiance. Has Russell Norman's grand idea of bacaros now reached the rarified space known to few as perfection, or might there be an epilogue which is yet to be revealed? Only time will tell, until then, the octopus worship continues.
The Gist of It
da Polpo
All day Italian small bites, with a skylight. £20pp.
6 Maiden Lane
WC2E 7NA
Tel : 020 7836 8448
Tube : Covent Garden
More photos on my flickr.
Did you enjoy reading this? You can subscribe to the Newsletter. Alternatively, you cansubscribe to the RSS feed.