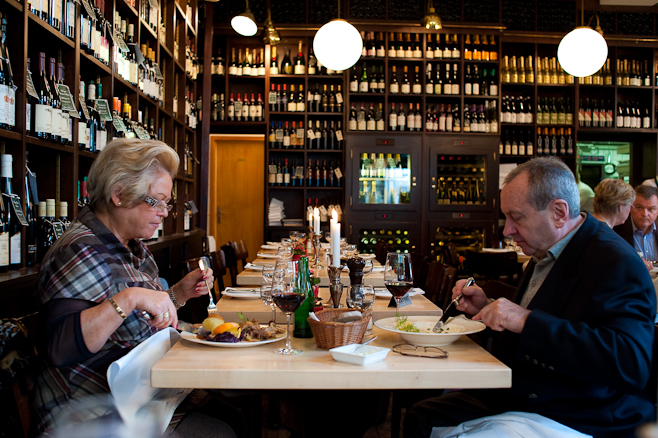 I moan about the speed of my broadband alot. It's one of these do everything type packages where by the phone line that permits me to connect to the world wide web also serves as a carrier for the TV signal. It's an incessant system. It gets clogged up very easily during peak hours and hardly ever reaches it's advertised potential of 8MB, it's more like 3; 4 when it's really sunny outside. In this age of want on demand, life could not be slower. Ironic then, I think of my endearing Tiscali box as I sit here in sunny Brunei, in a vain attempt to write an update to this blog by working with a relic from an age long since passed : the 56k modem. I'm not entirely sure of the model, since it's an internal PCI (are they even called that?) card which is installed on my dad's machine, which is also an item lined up to be a future artifact in an Electronics museum (if such a place exists). I remember the day when I first introduced myself to the internet. Oh man it was hard. I held my breath every time I dialed up, hoping for a ringing tone, as if I was calling a potential love interest, but more often than not, I was to be disappointed on many occasions with the familiar engaged tone. My disappointment however, had only served to solidify my resolve, as I soldiered on with the redialing again, and again, and then again. I developed techniques to deal with the soul destroying wait for a ringing tone; I chose to dial during lunchtime when I assumed most people were away from their PCs; I would also superstitiously hang up after the third engaged tone, as it seemed to lead to a ringing tone after…. seemed to. When I got in, there was always, a pause before the ringing began. My pulse quickens, my eyeballs become enlarged. The moment finally upon us ……. and then a whirring and wailing as if the ghost in the machine was issuing an awakening call before calming down to a chattering buzz and the words on the dial-up window changed.

" You are connected "
Wow… magic. Netscape 3.0, now we wait.
Flash forward to 2009, and I am sitting in a mall somewhere in Berlin. I am pretty sure it was one of the newly built malls in the Potsdamer Platz area, but I could be wrong. I was searching for the Leica shop in Berlin, so I turned on the wi-fi and then google maps on my iPhone – amazing speed. The load time was near enough non-existent. We have come so far in the last decade or so with communications, information has never flowed like it has today, granted we experience abit of an overload now and again, but working with my Dad's 56kps modem has certainly brought me a sense of appreciation that we can now choose to live in the luxury of the fast lane. Anyway, we had walked by Lutter & Wegner which was just outside the mall and were instantly delighted with the interior design. The walls literally lined with bottles of wine, it had a very attractive quality which was much like a fantasy of mine to eat while being surrounded by alcohol. I resisted my instinct to reach in break open multiple bottles of champagne to pour over my head – that remained a fantasy. We didn't go in that night as we had already ate, instead we returned the day after for a spot of German lunch.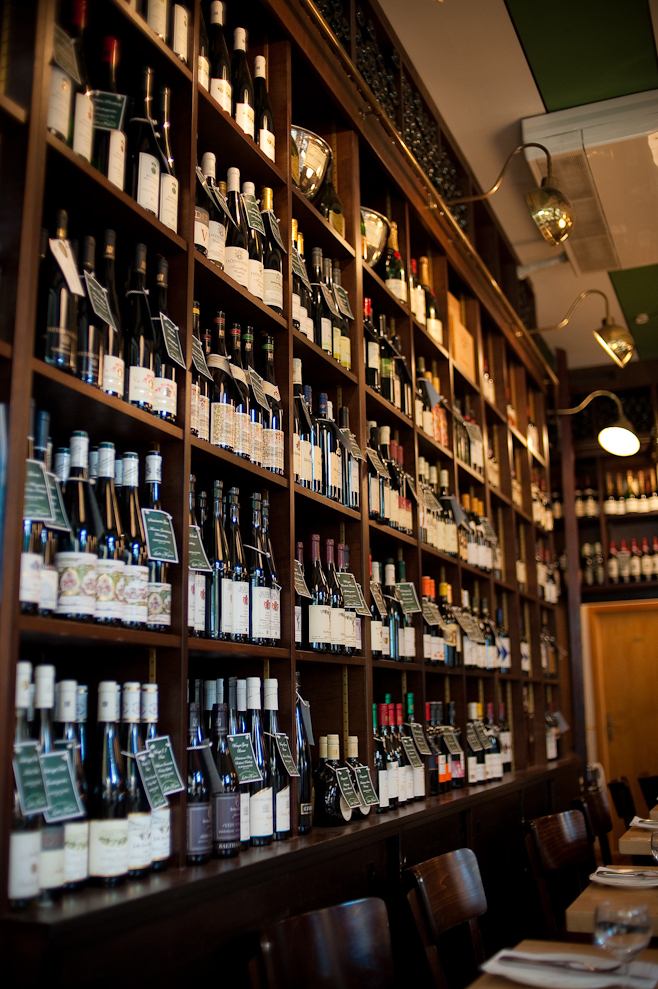 These guys don't seem to yet have an english website, so I had to google translate their history. Turns out, Lutter & Wegner are old of the oldest names in wine in Germany and there are several branches found across Berlin, Hamburg and elsewhere. This particular branch I went to was built in 1912, in WeinHaus Huth in Potsdamer Platz, next to the Grand Hotel Esplanade – which as is explained on their website – thanks to solid steel foundations, was one of the few standing structures that survived the War through to the reunification. That's about as much as I know regarding their history post-visit; while we were there, we were simply mesmerized tourists.
We arrived twelve sharp, service was only just starting and we were the restaurant's first patrons. The first thing we noted was the warm service. The first waitress couldn't speak much English, and my German was gibberish anyway, but yet, she chose to break the language barrier to accommodate us, which I really appreciated. The menu was written in German, so another waitress who spoke better English came over to explain things to us. I'm not an expert of German cuisine even with my brief but intense introduction to it while I was in Hamburg, so this was all very new and exciting to me, especially a place that seemed to have gathered a rich culture and history. They even have their own wines. While my dad swears by German rieslings, I'm a huge 'Spatburgunder' fan. It is basically German Burgundy (which doesnt make much sense in itself.. it's like saying German Paris..) and the reds are made from a variant of the ever popular and delicate Pinot Noir grape. I particularly enjoy the Sparburgunder style because it's brighter, jammier, lighter and more acidic that the soily and mineral character that is associated with Burgundies.
Let's start shall we: Potato soup 'Berlin Style' with Fresh Marjoram.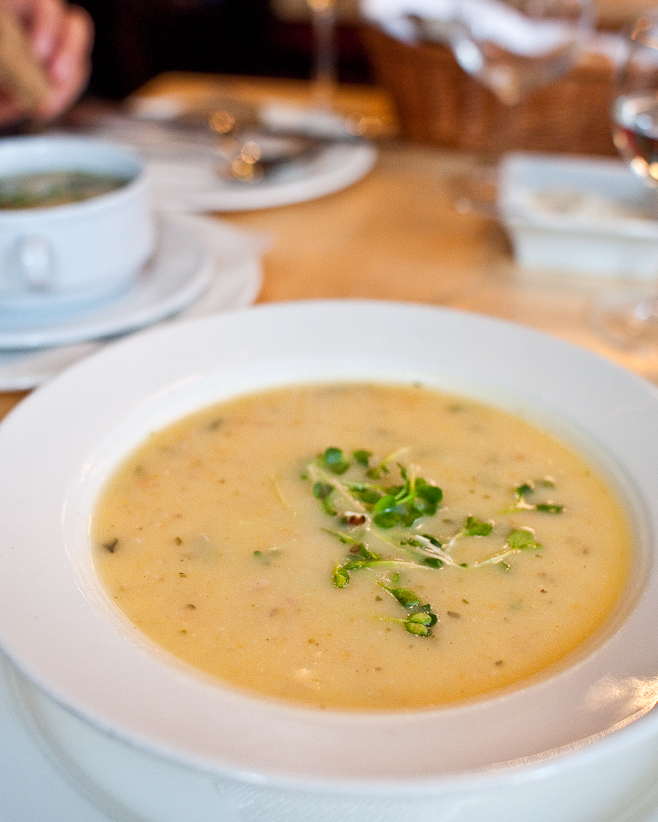 The greatest impression German food has left with me is the utterly wholesome aromas. I thought this soup was representative of all the best qualities of German food, thick, grainy, rich with a sharp and salty burn – just potato puree heaven. All potato soups should be made like this. On the other side of the table, the special half was taking in a simple consomme – sweet fragrance and almost like a warm date flavoured wine.
On to the mains. We had noted there were a couple of award winners on their menu, not entirely sure what committee had decided it was the best of crop, but as it was the restaurants' golden crop, we had to order it : Sauerbraten.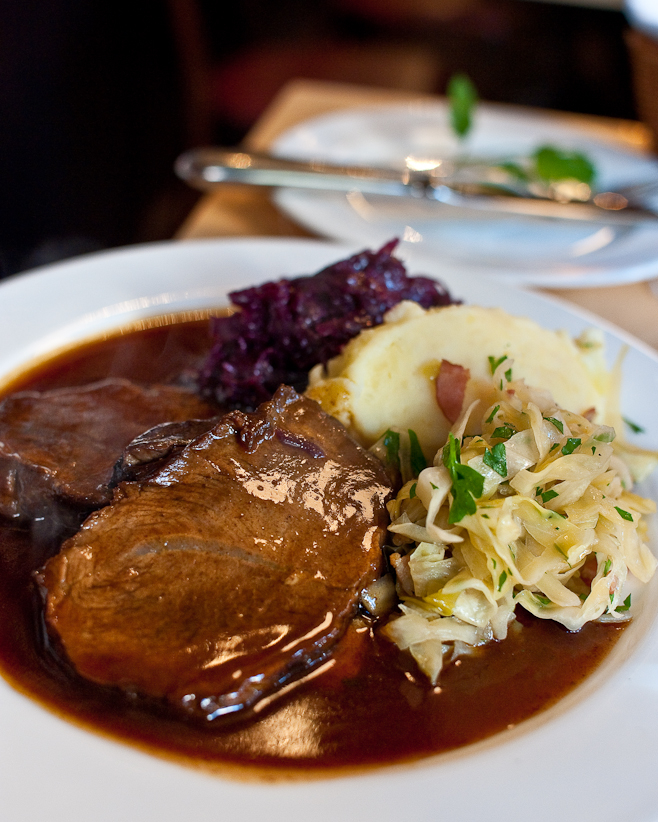 The brown sauce is sweet, almost plum-like, I thought it was just a tad too sharp, but I was also mindful of its hearty style. The beef itself was tender and verging on mushy, I suppose the texture fitted in with my impression of a 'real' German style roast, and so I was quite happy with it. The mash was out of this world good, lumpy but crazy rich in butter and the superbly potatoey. I wonder if the quality of potatoes played a part in both this mash and the soup before it. Two types of Krauts accompanied the beef: The yellow coloured ones were aromatic, the red ones were just tart, acidic and strong. woah. Overall, I liked it. I wouldn't say this was the greatest award-winning thing I had ever had, plus I hadn't ever tried the competition before either, but coming from a purely noob standpoint, this dish fulfilled expectations, it tasted like what I thought German food tastes like.
We ordered another beef dish, this one was boiled, doused with a cauliflower sauce.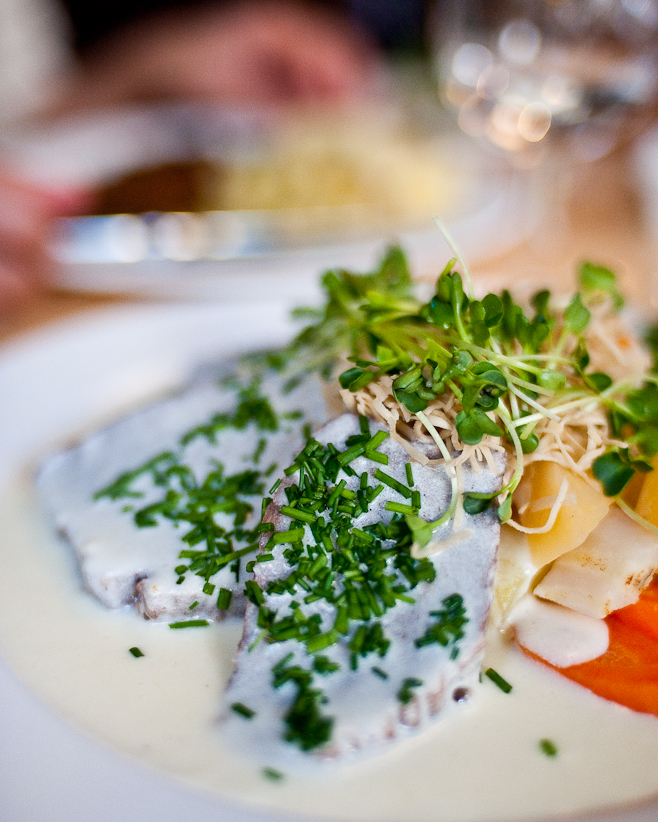 This dish also exuded hearty aromas, however it disappointed as that cauliflower sauce was overly salty, and I found myself trying to scrape it off. Perhaps the heavy seasoning is to accommodate the amazingly drab boiled meat – it was tasteless. Topped off with shaven horseradish and boiled potatoes, carrots and radishes – I thought this entirely blanched dish had had boiling water strip it of too much natural flavours. I didn't like it because there was a clash of extremes : Bland beef and salty sauce.
On the whole though, my Lutter and Wegner experience was positive. As a tourist, I felt fulfilled and I mean, the wine encrusted space is an attractive idea that really gave way to a comfortable lunch. A word of warning though, this place ain't cheap, starters around 15 euros, mains around 30 euros. However, you do get what you paid for, most of all, that spatburgunder was a cracker, I would gladly go back again to sip wine and then take in some soup and bread.
Meanwhile, where in the world is Kang?
Hope you enjoyed this one folks, oh I should probably let you know that I'm actually on my annual leave right now, I will resume my London Eating duties on the third week of February, as I am currently feet up in the sandy beaches of Brunei, and then moving on to the urban jungle of Singapore and then finally sneaking the decisive moment on the streets of Taipei. There will be more more Berlin fillers and some stories from the Far East for the next couple of weeks, and while my routine may become abit erratic, I will make time to keep you entertained.
The Gist of It
Lutter & Wegner official site 40 euros pp
Alte Potsdamer Strasse 5D – 10785 Berlin
Tel : +49 30 -25 29 43 50
Email : info@l-w-berlin.de
Did you enjoy reading this post? Why not subscribe to my feed updates for free. Alternatively, You can subscribe via email.