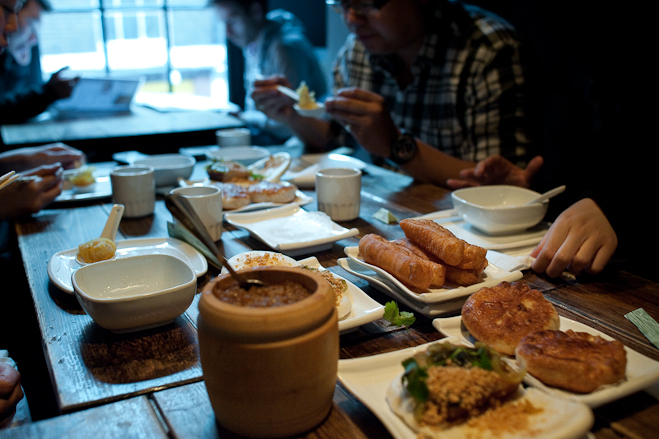 Dim sum week continues to roll through LondonEater and I have chosen to return to Leong's Legends Continues – a restaurant which I panned not too long ago. I have good reason to go back because I have heard good things about their dim sum. I take the view that ala carte and dim sum menus in the same restaurant are entirely mutually exclusive; I feel that the style of food is distinct enough which can lead to wildly differing meals. I suppose it is also the same reason why some Chinese restaurants hire dedicated chefs who are in charge of either menus. This isn't just limited to London restaurants; I carry the same sort of mentality wherever the restaurant is, be it Crystal Jade in Singapore or Kam Fook in Sydney – both of which were memorable meals.
And so with this revisit, I emptied my memory banks of my previous meal. The subject of yet another massive tweatup and the usual suspects my missus, Mark, Euwen, Catty (in spirit) and Charzsiubao were all in attendance. There are actually two Leong's Legends within a stone's throw away from each other. Both are in chinatown with the original based in Macclesfield Street and Leong's Legend Continues (this revisit) in Lisle street. I'm not entire sure if there are notable differences between two branches or if LLC exists to handle the overflow. Many accounts suggest that food quality is interchangeable. The uniqueness of the Leong's Legends are their nominated style of regional cooking – mostly Taiwanese, though not limited to it. This offers an alternative to the largely recognisable Cantonese cuisine that punctuates much of Chinatown. This extends to their dim sum menu, while staple yum cha choices such as har gao and charsiu bao are ever present; one could supplement the old favourites with something different.
One of the best things about dim sum is the sheer variety of food, especially when visiting with large groups. The organised chaos which the table turns into when the bamboo steamers start stacking up on the table is really part of what makes dim sum so much fun. It does however make it trickier to piece together a cohesive narrative though.
Let's kick things off with a Taiwanese classic : Gua Bao.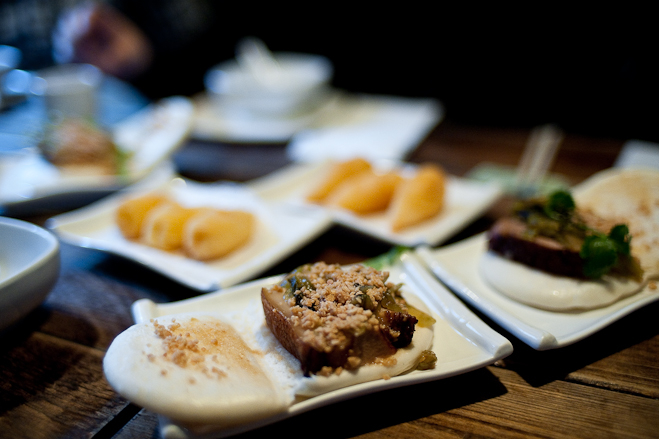 Basically this is a Taiwanese burger, and a form of streetfood (loosely speaking). One would usually find street vendors selling these at night markets in Taipei (it's how I discovered it), and Leong's Legends is one of the few places in London which does them. Served with pork belly and peanut shavings, and also smothered with a ridiculously good gravy. The bun was puffy and very soft, carried a touch of sweetness and overall it produced a very juicy mouthful. The tender pork belly was soaking with flavour. Oh yummy, just like Taipei.
Next up 'Juk' or Congee.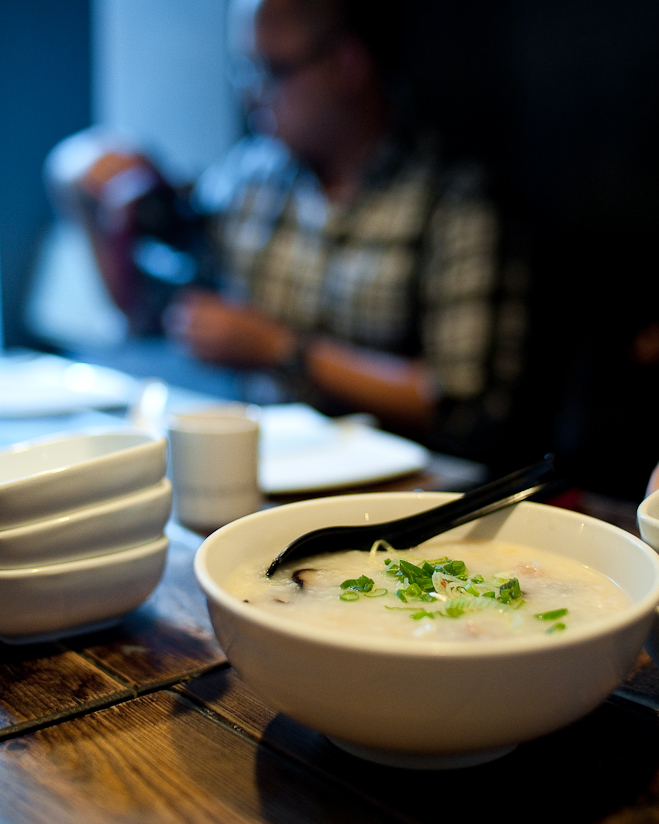 Oh wow, I was really surprised with the quality of the congee; very smooth going down, a consistent pastiness about it and it exuded the hallmark chicken stock saltiness which – in my opinion – is what makes or break a congee. We ordered some youtiaw – deep fried dough sticks – to dip into this traditional Chinese (Hong Kong I should say) breakfast and it felt like I was in Asia again. My all time favourite congee was a small two person vendor who sold in an open air food market in Brunei. It was a mother and son outfit originally from Hong Kong, whose family were basically descended from a generation of congee brewers (makers?) – the smoothest congee I've ever had the pleasure of eating. Last I checked (with my mum), they've long since moved on from their modest shop. Anyway, I think the congee here compares well. The only other place in London which I rate for congee is Yauatcha. Just to be clear, this style of congee is more Cantonese than Taiwanese, where the latter version sets itself apart with it being characteristically watery.
Next : Xiao Long Baos.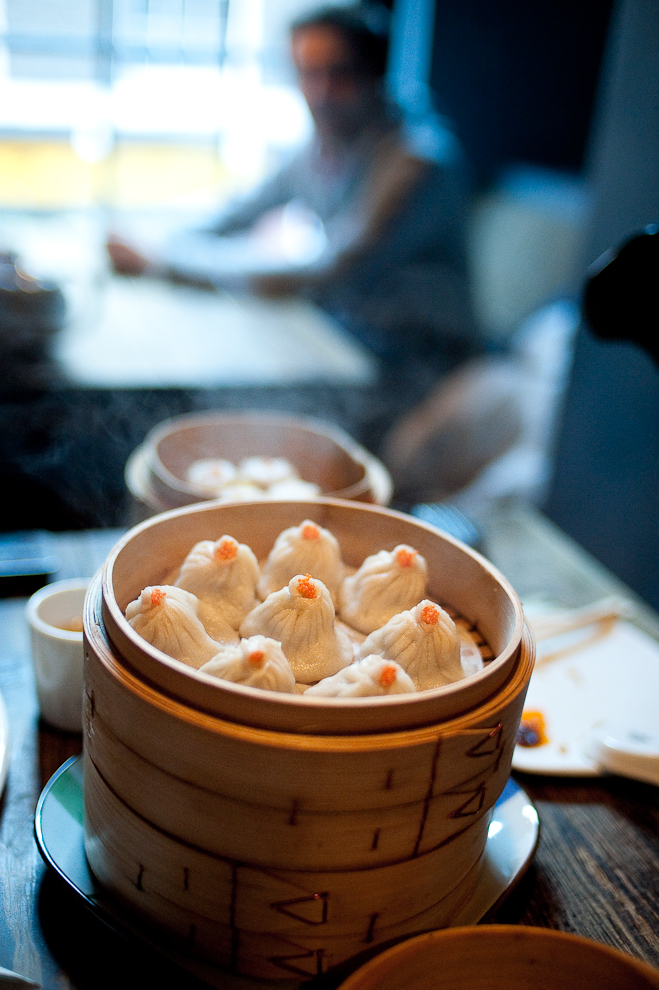 We ordered the two variants of this dish, both the pork as well as the crab, with the latter supposedly differentiated by the fish roe at the summit of each individual dumpling. I found the that both variants had great meaty flavours, the piping hot broth was quite abit intense, with a sharp tanginess in aftertaste. The crab version had a touch of fishiness probably due to the inclusion of a couple of frozen crabsticks – otherwise the differences in taste were relatively minor. Disappointingly, I found the wrapping to be a tad too thick, so much so that I thought that parts of it were undercooked, as it was definitely a little powdery. Abit of a let down, but otherwise the xiao long baos were quite good.
More good news : Prawn and chive dumpling.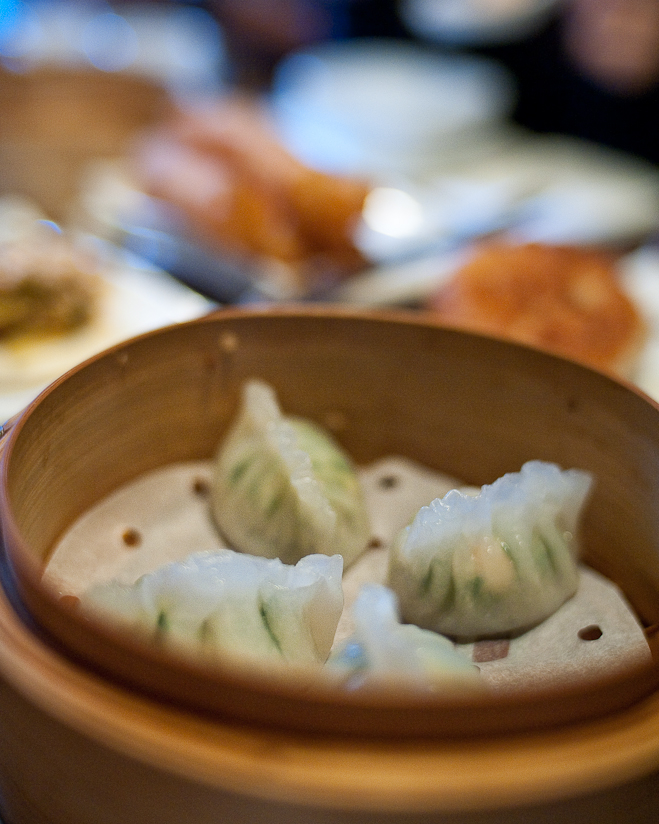 I'll use this part of the review to speak about the har gaw as well as the shui mai. But first, I have to say, the prawn n chive dumplings were very, very good – a prawn punch soften by the gentle dumpling wrap. Similarly, the har gao was dominated by an intense hit of shrimp, but with a peppery edge to it – something which might confuse purists, but which I thought gave it an interesting dimension.
The shui mai though – totally different story altogether – to be frank, it was disgusting. It reeked of pork fat, but not in an aromatic way. It was more like lard which had been boiled and then left outside to rot before being reused to make the dumplings. It gave rise to this stink which felt as if I had just rinsed my mouth with sewerage water and then proceeded to chew on newspaper. Some of the worst shui mais I've ever had, even worse than the frozen stuff from SeeWoo.
Next, grilled minced pork buns.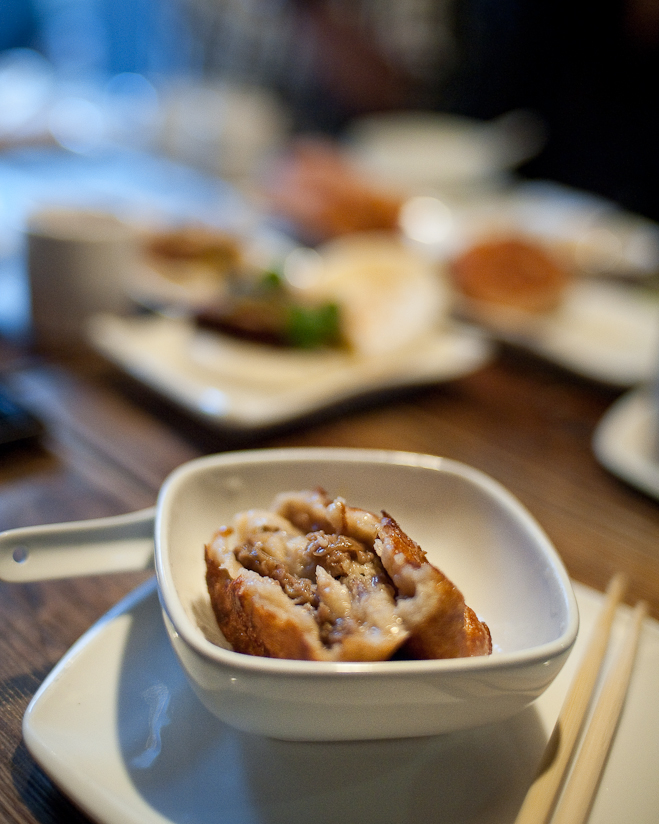 Pan-fried to toasty exterior, with the insides warm and hearty. I quite enjoyed these for the nostalgia it evoked – it felt like I was in my aunt's kitchen all over again. Sizzling pan, sesame oil, the smell of toasty dough, could do with abit more soya sauce in the filling though.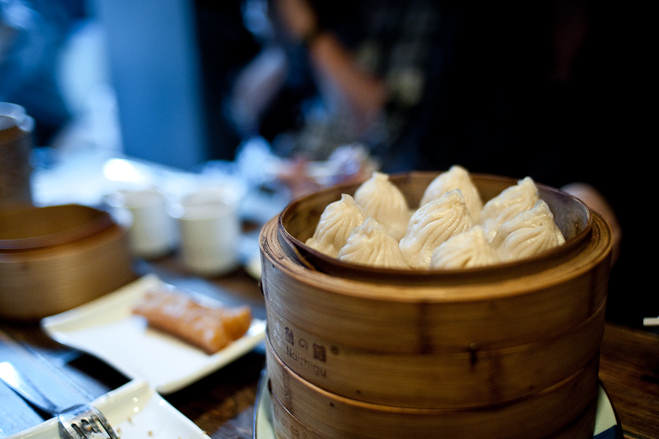 So here's what we are saying: best dim sum in Chinatown. It is less of a compliment than it sounds because in my humblest of opinions, Chinatown dim sum is categorically torrid. On the other hand, it is refreshing to know that I can start removing the mental blocks with regards to Chinese restaurants in Soho. Are there better restaurants to have dim sum? I think so, but then again, there are few places in town which serve good gua bao, xiao long bao or even good congee and Leong's Legend delivers in that regard. I came out of this meal feeling uplifted which I'd put down to the high amounts of endorphins released, a pleasantly positive experience all around and a total contrast to my first visit. As I said before, there really are two sides to the dinner and dim sum menus in Chinese restaurants and I believe that Leong's Legends is no exception. If you are looking to sample a range of great Taiwanese a la carte dishes, you're better off looking elsewhere. However if you are looking for radiant dim sum with a difference, Leong's Legend might just surprise you.
Other polarising viewpoints : The London Foodie ; Tales from the tip of my tongue ; World Foodie Guide ; London Chow ; Tamarind and Thyme
The Gist of It
Leong's Legends Continues official site £25pp
26-27 Lisle Street WC2H 7BA
Tel : 020 7734 3380
Tube: Leicester Square
Did you enjoy reading this post? Why not subscribe to my feed updates for free. Alternatively, You can subscribe via email.