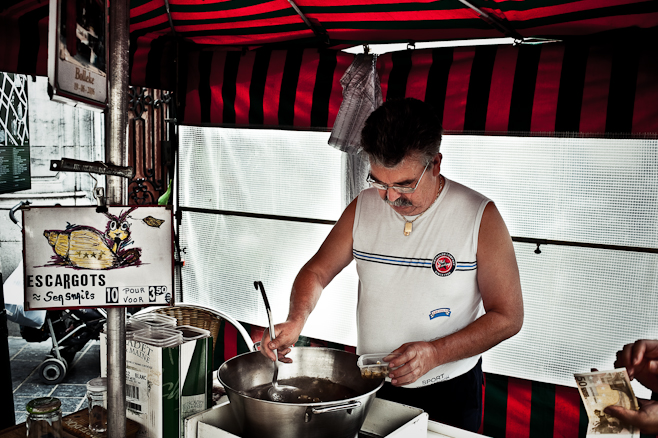 So the new site layout is nearly done, whaddoyathink? I really like the full width feature box which runs across the new homepage, it lets me post bigger pictures. Woo hoo. Mad kudos to the designer Tim Gieseking. If you have some feedback (both good and especially bad) please send them in. This'll be a short one, as I sort out the technical side of things, normal London reviews will resume on Monday. In the meantime, some pictures from a recent trip to Brussels.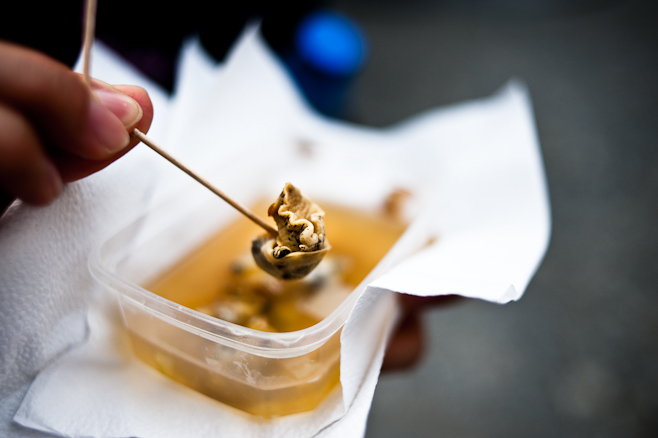 The warming broth was seeped in deep flavour. The bouncy seasnails were a great snack as we walked around the city. The snail seller was positioned in front of the 'Manneken Pis' statue.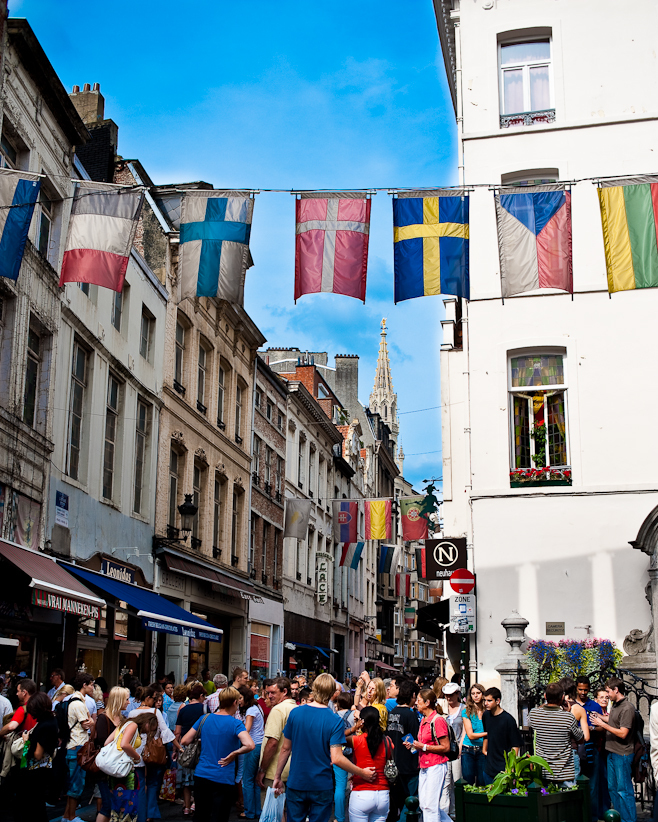 Here's a money shot in the heart of Brussels. Very picturesque city, no?
Toward the bottom right the image (cut-off) is the fountain of the 'Manneken Pis', which means Little man pissing. This is one of Brussels more famous landmarks. There are several myths surrounding it; the one we heard was of a little boy putting out a fire (which could have burned down the city) with nothing but his piss. Potent stuff.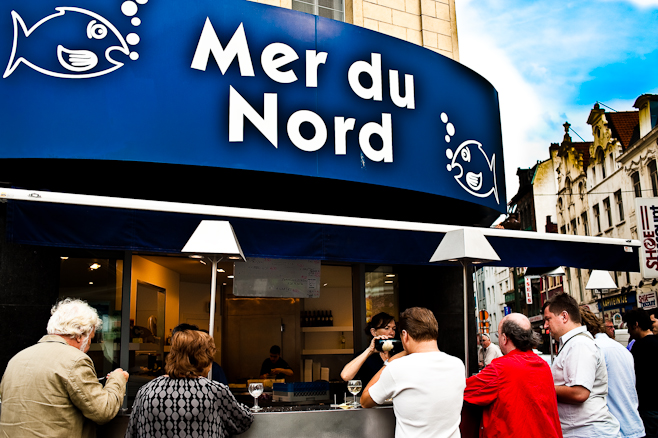 If you go to Brussels (and you love seafood), you must visit this place. I don't know where it is on the map (google it), we basically turned a corner and stumbled into this. There are no seats, people just stand around, order whatever is on the board and just eat. I suppose it's a seafood & champagne bar of sorts. Very cool. It didn't look like the usual tourist trap as lots of locals were eating there, very friendly chaps I might add. We were struggling with the Dutch menu, 'Vis-soup' … fish soup …? A guy turned around and said 'Yes! That's right, great soup.' and he chatted to us about where the locals go for proper food in Brussels and also beyond, this place being one of them.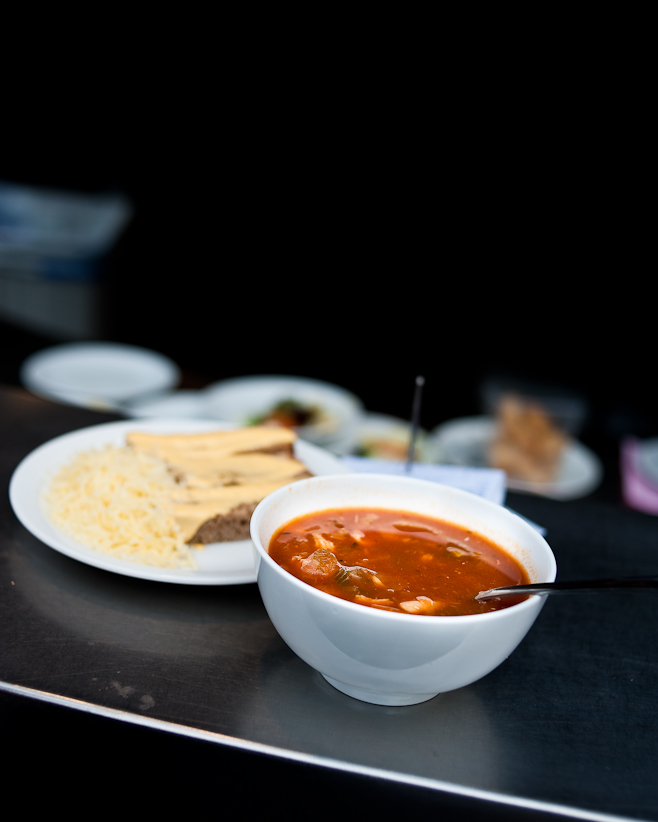 The fish soup was cracking. Chunky bits of fish, large shrimps and deep seafood flavours. The rye-bread was served with a sort of soured mayo and grated cheese that went really well with the soup.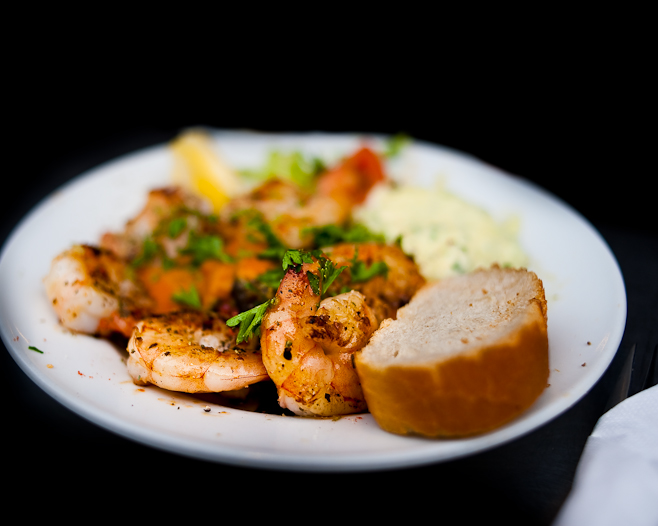 Very simple stuff and well marinated. The prawns were plump and juicy.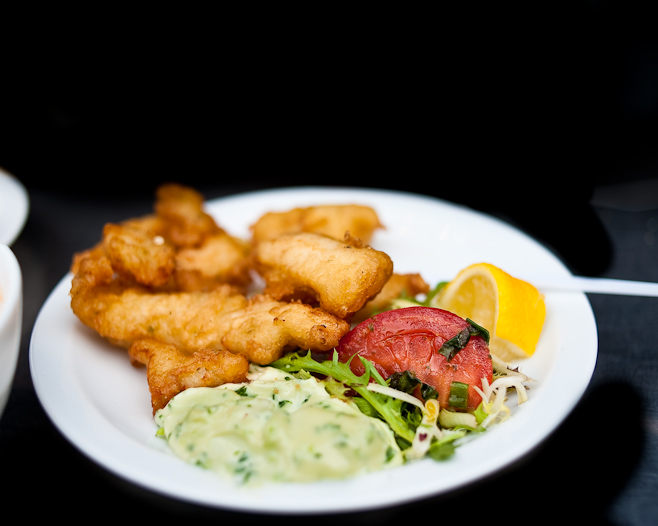 It was advertised as scampi, but these were more like mini battered fillets. It was fantastic, flaky yet buttery, the batter crisp yet flavoursome, and it was not too oily either. I hate to say this but it would put alot of chippies in the UK to shame.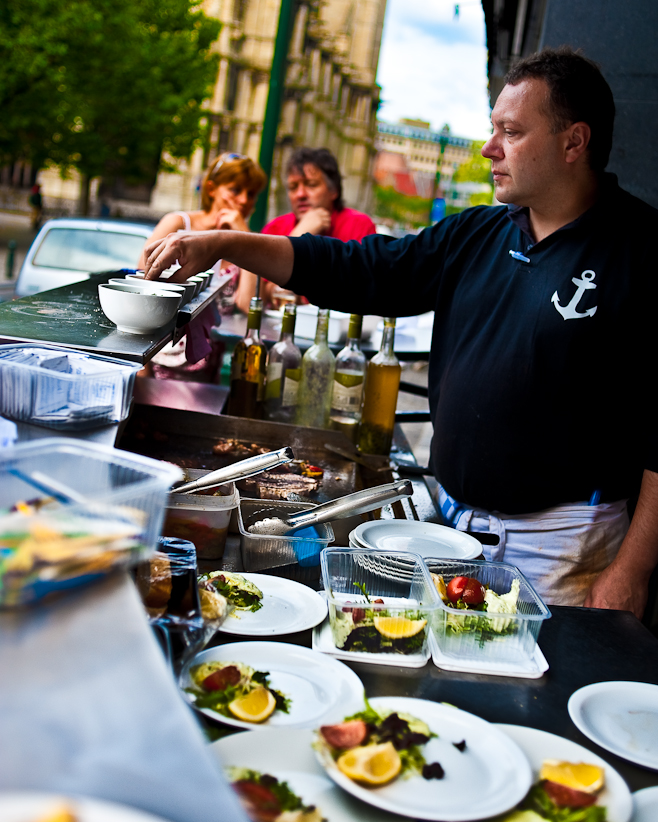 Finally, here's a shot of the guy on the hob. They ran out of what looks like tuna when we got there. It smelled so good…..
Have a smasher of a weekend and don't forget to eat well folks. See you Monday.
Did you enjoy reading this post? Why not subscribe to my feed updates for free. Alternatively, You can subscribe via email.