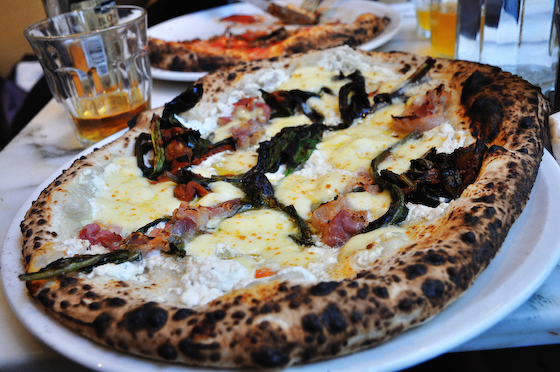 Hey guys, enjoying the sunshine so far? I sure am. So my bank holiday started yesterday when I ordered my 2nd pizza at Franco Manca's. Then to digest the food, I decided to walk from Brixton to Russell Square, Franco Manca to the British Museum, Pizza to Pillar. Been a while since I did a photo essay, tag along why don't you?
The Royal Court of Justice…. I think.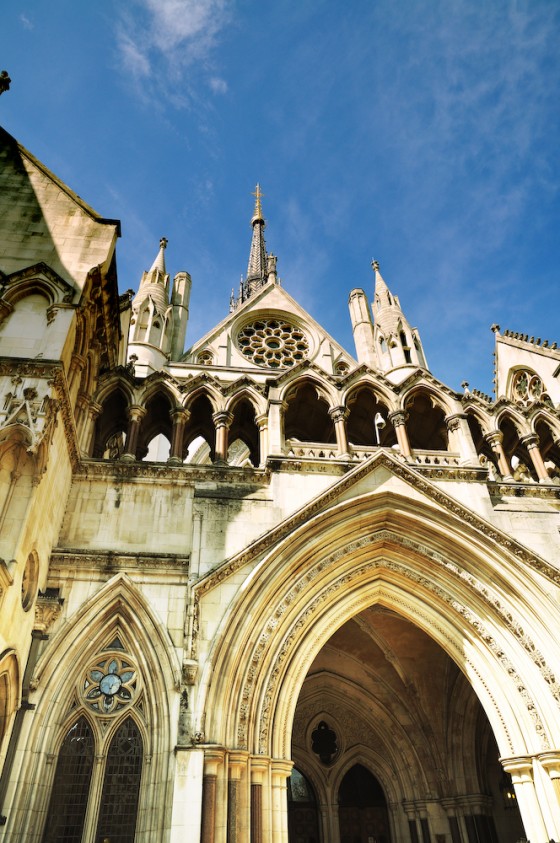 It was such a beautiful day and it was pretty amazing bumping into Rob of Qype – I've known him – virtually – for months, but had only seen him in real life yesterday. So I think this picture is of the Royal Courts just past LSE along Fleet Street. Im not really too sure.
Wooden dude on my way to Chancery Lane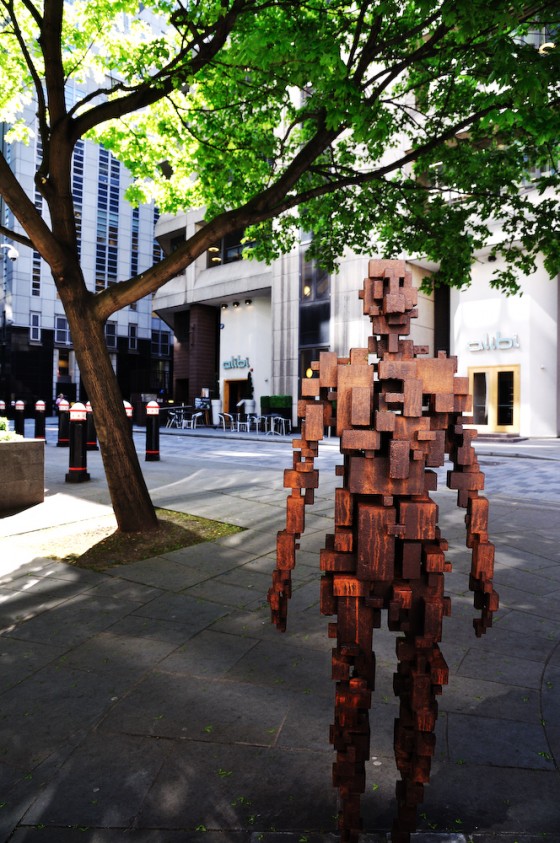 Got abit lost in East London and was heading toward St Pauls rather than Holborn, though I came across this guy and duly took a picture of him. Somewhere… near the Brit Museum.
Time for Coffee
After about two hours of getting lost, I managed to stumble close enough to Holborn, and decided to settle down at The Terrace for a cup of coffee…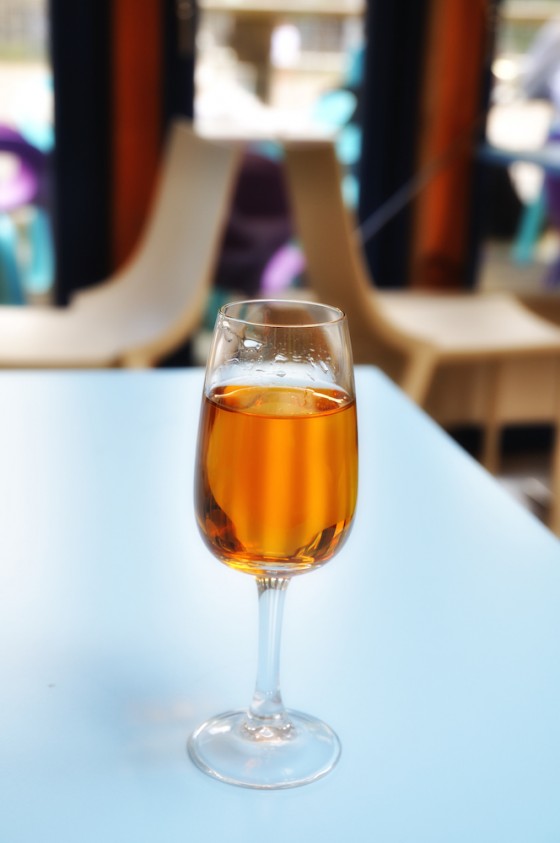 … and some sweet pudding wine, yummy.
Finally, I reach the pillars.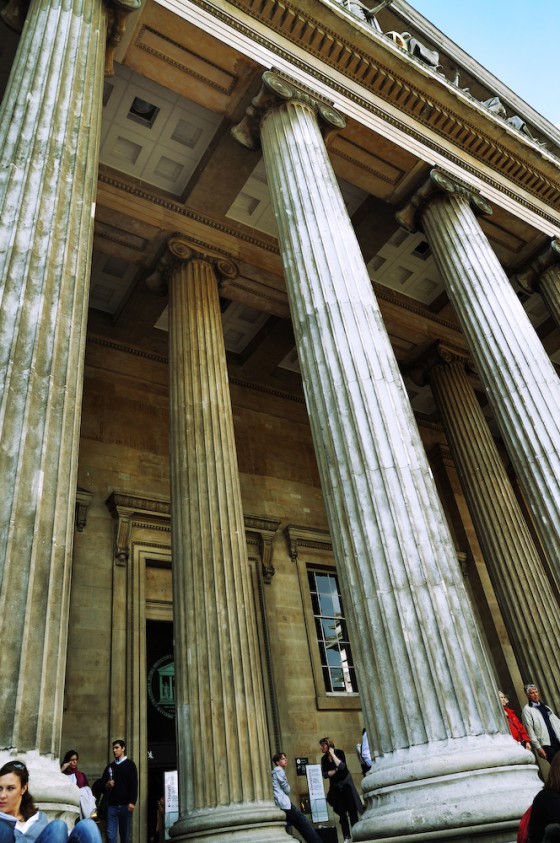 Glorious pillars bathed in sunshine, ahh, I love my city.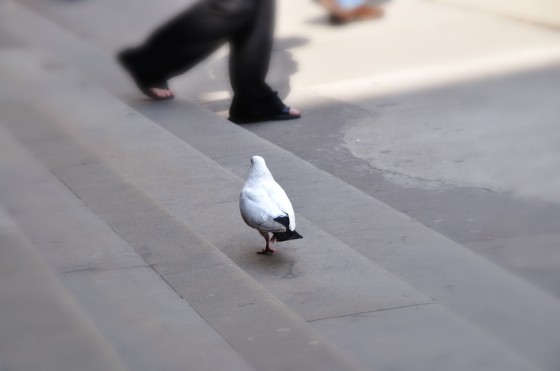 And this is by far the favourite shot of the day, I was shooting in burst mode to try and capture the moment, got a couple of his mug, but I think the one of him walking away is the best.
Sun, Pillar, book… could life be more perfect?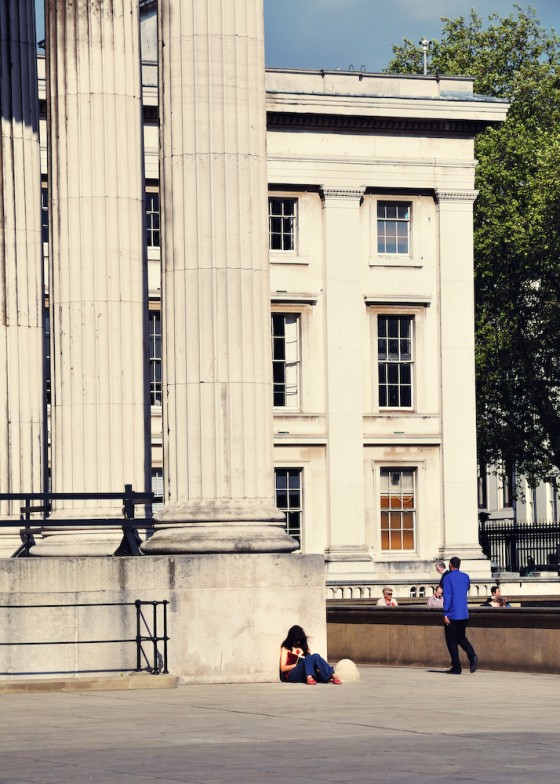 This picture was digitally cross processed in Capture NX2 and Color Efex Pro 3.0 shot with Nikon D90 with a 16-85mm VR lens. I'll be in Brick Lane today to sample some bagels, and will post that one tomorrow. Till then, have a great weekend folks.
Did you enjoy reading this post? Why not subscribe to my feed updates for free. Alternatively, You can subscribe via email.