Kang says: How's your weekend going folks? Any issues with the clocks going forward? I'm doing a little post exchange with the story of how boys and girls need to eat. In this one, a girl has to eat lunch, japanese style. Hope you like this one, a boy will need to eat, breakfast next wednesday so look out for that.
Tsunami Official site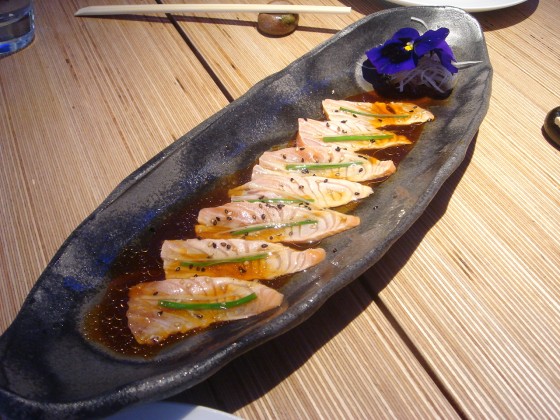 Why I decided to wear four inch heels to meet my friends for lunch at Tsunami, a Japanese/pan-Asian restaurant on Charlotte Street, was a mystery to me. Perhaps it was because with the clocks changing, I got a whiff of spring in the air, and felt that they now deserved a new pride of place, that is on my feet, rather than being relegated to the back of my cupboard. But by now, I should know that such ventures are best kept for those times when I do not have to walk too much. So here I was, ambling down to the bus stop, taking 15 minutes rather than the usual 5; stumbling slowly up and down the stairs of the bus, and almost missing my stop in the process; before finally making that long walk down Charlotte Street. To make matters worse, Tsunami is situated past the concentrated stretch of 'restaurant row' where most of the eateries are, down the other end of the street. Sigh, an even longer walk. Grumble, grumble, grumble; I really only had myself to blame.
Eventually I wobbled into the restaurant, in desperate need to rest my poor feet. I settled into one of the white leather seats and surveyed the restaurant. It's nice, with a chilled, relaxed atmosphere. Creamy walls are dressed with gold floral motifs, and flower arrangements are further dotted about. The room is not particularly spacious, but comfortable nonetheless.
My walk certainly helped to stir up my appetite, not that mine ever really needs stirring. Feeling ravenous, we ordered a sumptuous array of dishes. First up was the sun-kissed salmon sashimi (£8.50) which was lovely and fresh. An appetiser of thinly sliced salmon drizzled with hot olive oil; the addition of ginger, chives and sesame added a further sweet, aromatic bouquet to the fish.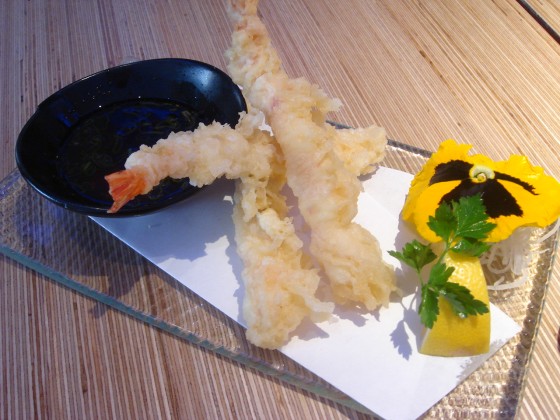 Shrimp tempura came with a light, fluffy batter; and with three pieces for £4.90 was really good value.
Less successful were the grilled scallops (£7.50), the description of which was 'thinly sliced scallops, grilled with smelt egg and creamy spicy sauce'. The ensemble, served in a scallop shell and mounted over a bed of salt, arrived alight with flames. But as visually entertaining as it was, the scallops were overwhelmed by the sauce, a rich concoction of creamy tang. It therefore tasted more like a plate of sauce, with thinly sliced scallops and enoki mushrooms, rather than a scallop starter. Better harmony might have been struck between the ingredients by using whole scallops – to give the dish more texture and bite – and also by using less of sauce.
To the rolls, and a spicy tuna roll (£6.70) was superb. The tuna was lovely and fresh, and rolled with finely sliced cucumber and shiso (also known as perilla, or Japanese basil or mint). With finely chopped chives on the outside of the rice, it added ample layers of herby, sweet-scented zest to the tuna. However, a Tsunami special roll (£9.90) was far less notable. Made with tuna, snow crab, salmon, white fish, sweet shrimp, avocado, kampyo and tamago (egg), it was too busy. Overwhelmed by the assortment of different ingredients, it was unable to deliver any one distinctive flavour.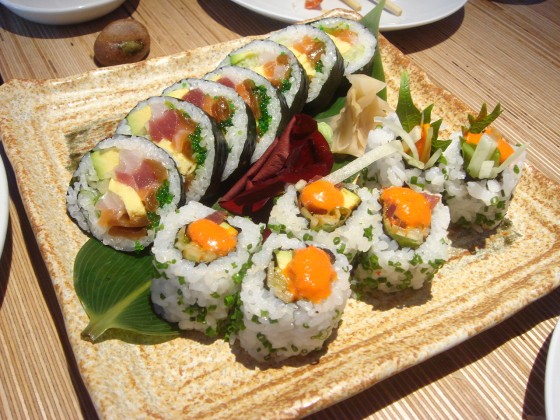 A good test of the prowess of a pan-Asian kitchen always seems to be how well they fare on a grilled black cod with sweet miso (£17.90). The Tsunami version was delicate and tender, but it didn't quite achieve that intense velvety smooth, melt-in-your-mouth texture that you might find at some of the top Japanese restaurants. The sauce was also too sweet, and had not penetrated the flesh of the fish sufficiently, so that it became necessary to top up with sauce from the side bowl provided. While the cod was very good, it was not as great as it could have been.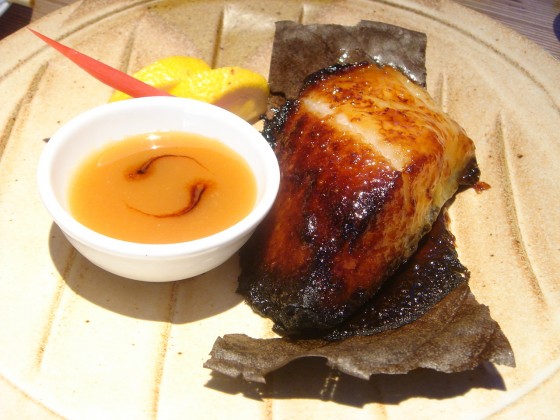 From the special dishes, a beef toban (£16.50), rib eye beef with seasonal vegetables in a Japanese hot clay pot, was disappointing. While served medium rare, the beef continued to cook on the table, which meant most of the meat was well done and had become grainy by the time we came to eat it. Perhaps beef had been a bad choice for something cooked in a clay pot that retains heat. But regardless, the broth lacked the strength and clarity of a well prepared dashi (Japanese stock), and was also a little too salty.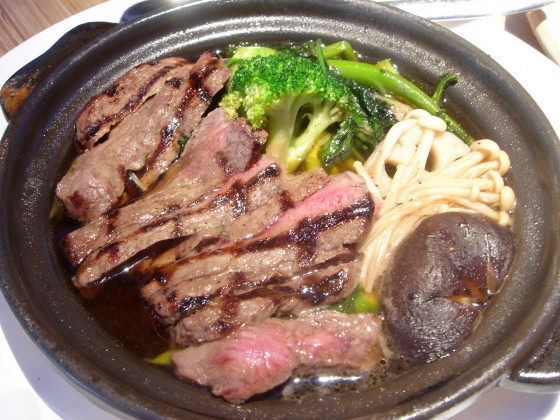 To dessert, and the green tea ice cream packed a real punch, with an intense green tea sensation (two scoops of ice cream (£4.50) from a choice of four). A Japanese steamed pudding (£6.50) with red beans and infused with Calpico, a live cultured drink from Japan similar to Yakult, didn't appeal. Rather than being creamy, it was too eggy; although the side serving of fruit was lovely.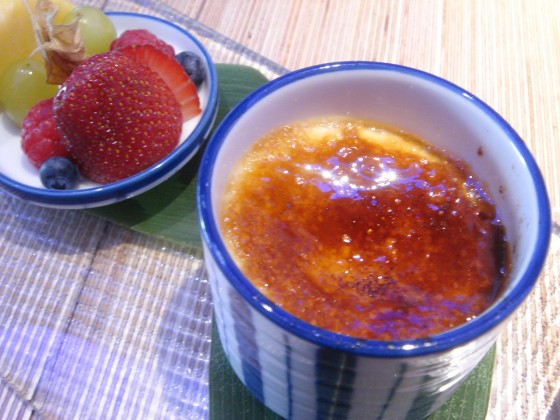 What Tsunami seems to do best are the simpler dishes, where they let the quality of the wonderful fresh ingredients shine through. Less effective were those that involved more complex preparations, or those with sauces. While these were pleasant, the combinations of ingredients weren't always finely balanced. Therefore, they did not consistently deliver a harmonious blend of flavours. Nonetheless, there's enough on the reasonably priced menu to satisfy most palates happily. And with affordable wines, starting from about £16, and lovely, friendly and unpretentious service, all up, Tsunami holds it own on 'restaurant row', even if it is down the other end of Charlotte Street.
Meal finished and it was time to go. And also time for that long walk back…
Check out the food blog A girl has to eat here.


Summary information
Food rating: 7/10
Service rating: 7/10
Overall rating: 7/10