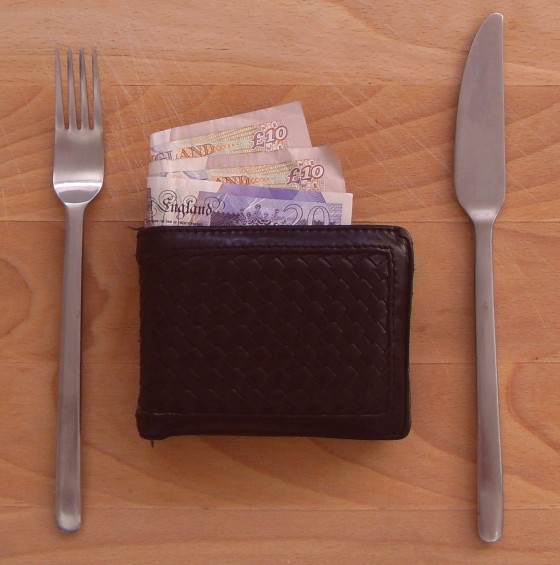 This trickled into my inbox yesterday and might be of interest to some of you.
BBC Two are going to be filming a new food show called Economy Gastronomy. It's aiming to be among the first food series to tackle the subject of the recession and  will advise British households on how to slash food bills while continuing to eat delicious, high-quality meals.
The Gist: A selected family/household will use recipes created by top TV chef-lebs Allegra McEvedy and Paul Merrett designed for affordable, healthy and tasty eating. Chris from Outline – the show producers – wants to know if any LondonEater readers are interested in appearing on the show. Your chance to show the nation your kitchen skillz.
You can express your interest by emailing food@outlineproductions.co.uk or call 020 7424 7663.
Keep reading for the full press release.
ECONOMY GASTRONOMY
Do you want to slash your weekly food bill?
Would you like to know how to feed your friends and family delicious food without breaking the bank?
Top TV chefs Allegra McEvedy and Paul Merrett are on the look-out for members of the public to appear in an exciting new BBC Two food series Economy Gastronomy.
In each programme Paul and Allegra will challenge a family, couple or a group of flatmates to spend a week following their culinary rules of Economy Gastronomy, which will allow them to eat exciting food for substantially less than they usually spend. Our chefs will teach them a new way of eating, based on careful planning, strategic shopping, seasonal eating and traditional recipes.
If you think that your household could be up to this challenge and would be interested in appearing on the programme, Outline Productions would love to hear from you. Please email food@outlineproductions.co.uk or call 020 7424 7663.