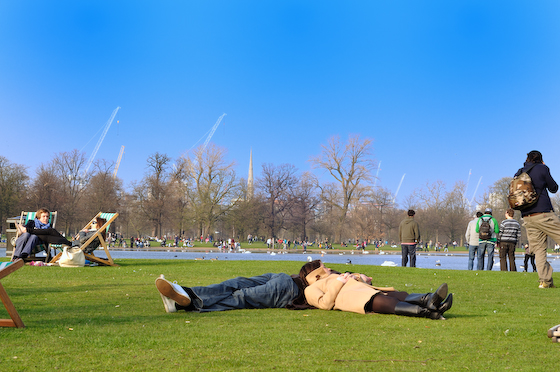 London does not always have bad weather. Sometimes, it really is awesome. Like this weekend for example. Spring came early and yes, while it's a breezy 13C , the sunshine is just awesome. Just the colours… the vibrance… I had to do it, the internet deserves to know what a truly awesome place London morphs into … when the sun comes out.
Eating and reading in the park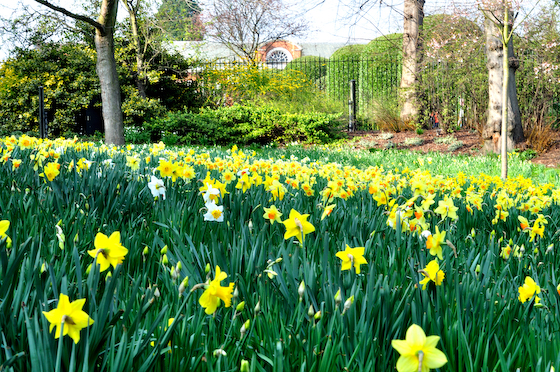 The flowers in and around the Kensington Palace, with the Orangery (packed to the brim and looking like a two hour queue..) in the background. I was suppose to pop in for a spot of high tea but the queue was just ridiculous and perhaps it's better to just roll around on the grass.
It's been a while since I last did a proper edition of eat&read and I think I may just change it to a fortnightly one instead. Believe it or not, a eat&read post takes a really long time to produce. All the linking up, the rounding up, alot of ideas to organise and compose. I'm finally back from holiday and back to my tuesday/friday review schedule once again. If you havent read them yet, I posted a review of the new Italian crowd favourite Bocca di Lupo and also published a write-up of my visit to the Butcher's block.
Brand new ideas.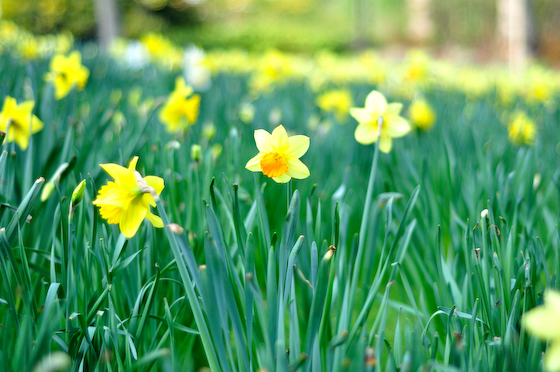 I like this photo – it makes for a pretty kewl desktop wallpaper. This was shot with a nifty 50 mm at f/2.5 for you glass heads, processed with Capture NX2 (vivid option) and then exported with Lighroom 2.1.
I'm trialing my photos as desktop wallpapers and starting with this one as 'beta'. You can download a large 1600 px version here. When the picture has finished loading, right-click on it and select 'make as your background' option, and make sure you tell me if you like it, or not.
I've upgraded to a brand new camera by the way, so picture quality should be even more sumptuous. It's a little bittersweet to say goodbye to my trusty D40, but man the D90 is simply an awesome camera. Until I get the D300 that is. Ah yes, I don't always think about food all the time, I also fantasize about sexy cameras, and also sexy site design.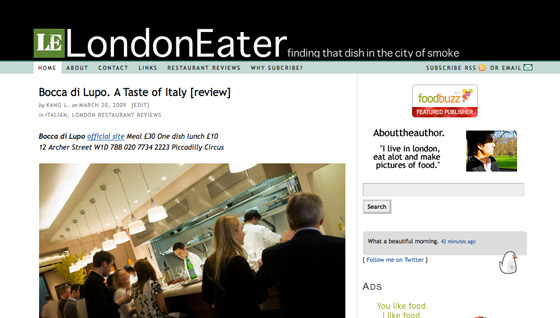 For the benefit of my subscribers, I've streamlined the site design a little bit. It should be sleeker now, but it's still abit of work in progress as there are a few more tiny features I would like to add to it, pop your browser to http://londoneater.com to have a quick look see. I'll speak more about site design in another post some other time.
And before I go back to the park again..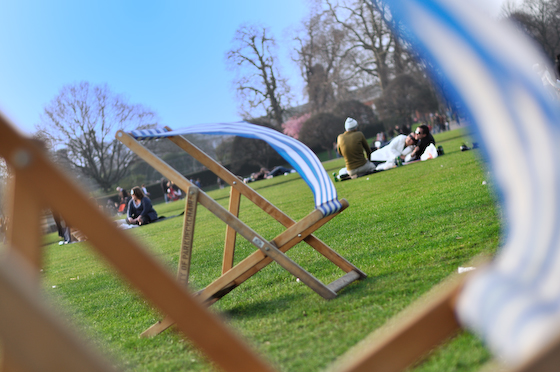 Righto, it's another glorious sunday morning as I write this and one more picture I'd like to make available for you to download as a wallpaper is this one of the wind blowing through a park chair, taken through a park chair.
I'm going to turn my little quickie wine guide into a free ebook for your to download sometime soon and would love to know if you'd like any of my foodie photos turned into full blown desktop wallpapers for you to peruse (ethically and for private use only, of course):
[poll id="6″]

Did you enjoy reading this post? Why not subscribe to my feed updates for free. Alternatively, You can subscribe via email.