I'm excited, I guest blogged for the very first time!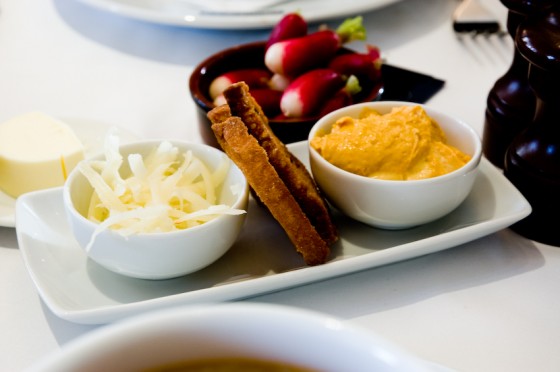 I gave away my very first restaurant review to Gourmet Chick today. It is a visit to Rowley Leigh's plate lickingly good Anglo-French eatery in Bayswater: Le Cafe Anglais. This darling of the critics did not dissapoint on my visit and the visit was further boosted with a FT lunch offer discount.  
I channelled the food photo gods and the spirit of Douglas Blyde to produce this piece and I shall bore you no long, follow this link to Gourmet chick's excellent London food blog and read the rest of the review there.