A dollop of off-the-curb eating quirk to brighten up those midweek blues every wednesday or thursdays or both
It would be injustice if I – as a food blogger – apparently independent and a rebel against the establishment did not blog about these two food gems floating about the internet at the moment.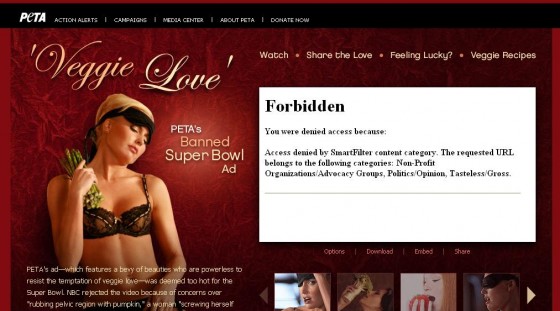 Show your veggie love
First up is that banned superbowl PETA advertising campaign which had super hot and healthy supermodels parading around and looking like they are having too much fun with vegetables.
I think the idea is  copywriting genius and what better way to make vegetables sexy than to pair them up with sexy beings. I fully concur with Jay the gastronaut about the way US media is treating this: 
Unhealthy fast food is okay, but vegetables aren't? What a country! Not surprising, though, given the Janet Jackson fiasco five years ago, which made us the laughing-stock of the world for our Victorian attitudes related to sex. And vegetables, these days, in a way.
Come on, show your veggie love – Now go see the video at the PETA website.
The best complaint letter, ever.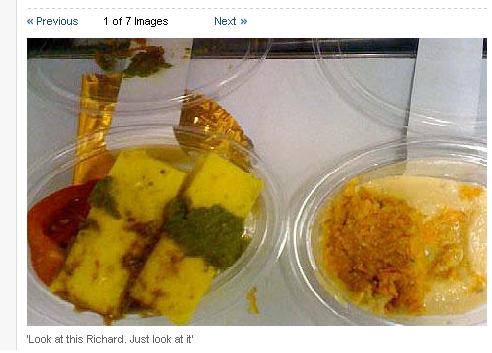 Mr Branson must have spat his tea all over his missus upon reading this complaint letter about the horrendous service aboard a Virgin Atlantic flight. He addresses the letter to Richard Branson and starts off by saying he loves virgin and then references the first picture with the following commentary:
Look at this Richard. Just look at it: [see image 1, above].

I imagine the same questions are racing through your brilliant mind as were racing through mine on that fateful day. What is this? Why have I been given it? What have I done to deserve this? And, which one is the starter, which one is the desert?  
Seriously the letter just gets better and better as you read it. The Telegraph has a full reproduction of it here and I implore you to read the whole thing, because it's really funny. If anybody knows this person – or the author is reading this, please get in touch with me, I will glady offer you a guest blog over at mine – or better yet, I will help you launch a blog because mate, whoever you are, you have a talent to complaint.
Did you enjoy reading this post? Why not subscribe to my feed updates for free. You can also subscribe via email too, and for free.