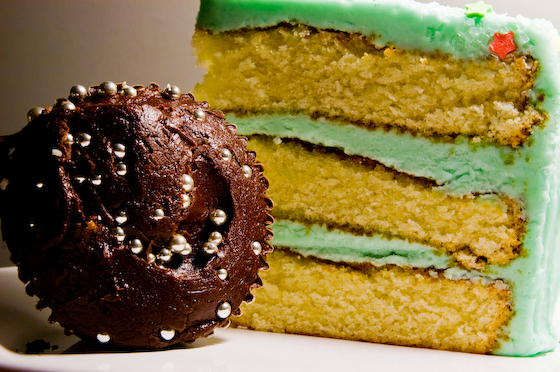 I have been living in and around the Kensington area for little over seven years and I'm glad to say that there are lots of sweet offerings in the vicinity. Since it's friday, I'd like to keep this one short and sweet. Three spots to hit the next time you are feeling sweet. Your choice of frozen yogurt, freshly baked cookies or the best fairy cakes in town.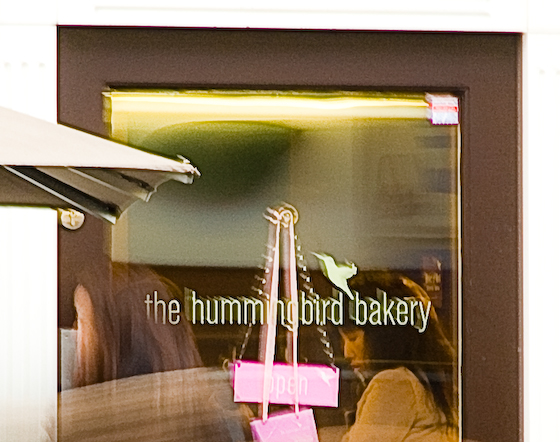 You might like to start your journey into the West with a sit down and a cuppa at the Hummingbird bakery. The low ceiling, wooden interiors are furnished with dinky tables and red velvet sofas. I have never seen so many women packed into such a confined area before this cafe. Hummingbird is best known for their dense cakes with ultra sweet and super rich frosting.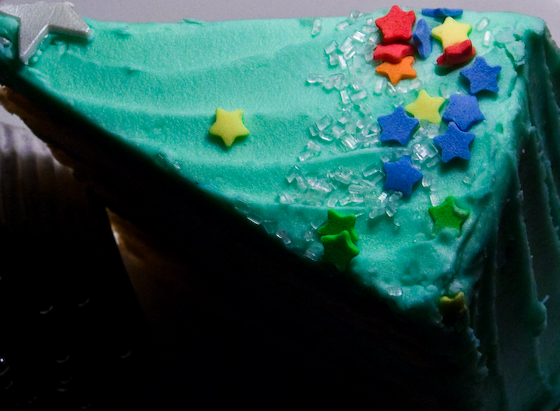 The sweet offerings come in two varieties, the cupcake or a large slice. I'd suggest you try the red velvet, the sponge bits are a deep red colour with a rich vanilla frosting, myself I'd go with the pictured vanilla cake – the flavour of the egg is just fantastic. Next to it, is the bling bling cupcake which is an obvious chocolate flavour. With so many females in the cafe, it can only mean that the cakes are well and truly sinful.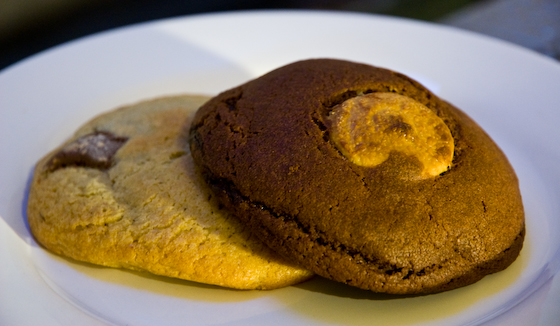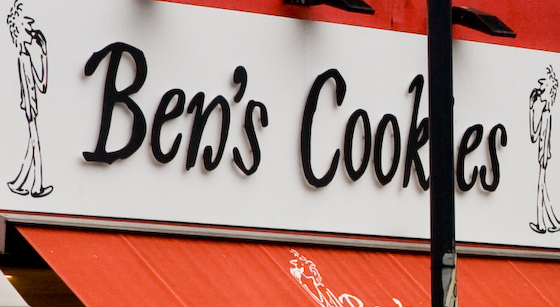 About 10 steps outside the station is Ben's Cookies , which are freshly baked in the shop everyday. These little babies are best had warm and the highlight is the large chunk of chocolates they are baked with. The cookie dough is sticky and moist, coupled with melting chocolate makes it oh so great. They come in a variety of flavours too with ginger & white chocolate, rum & raisin , cranberries & white choco being some of the more interesting ones. They sell them by weight and each cookie is pretty large and generally costs about 110p each (I think). Here's a money shot of the insides….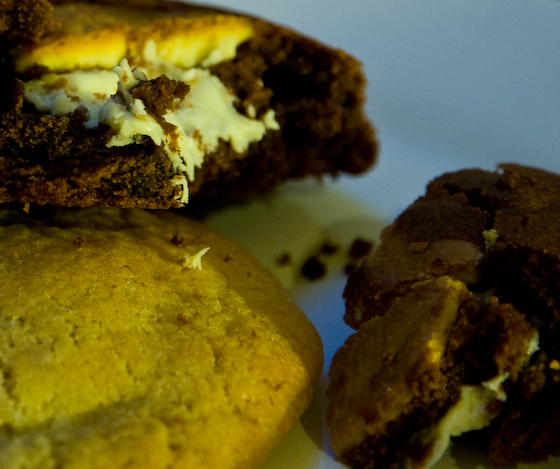 Seriously, these cookies are pretty good and they are the real deal. I love the white chocolate. The one pictured is the triple chocolate chunk, but the melting white chocolate is 7th heaven as far as I'm concerned. Speaking of the shop, it's take away only so no sit downs, I think you get a buy 5 get 2 free deal, a tip for when you get home: bung it in the microwave for about 5 seconds, you will appreciate the heat and the melt. Oh, they also do these ice creams too – avoid at all costs, I cant remember the ice cream brand they are selling in conjunction with the cookies, but whatever it is, they're not really good. You are better off getting your favourite brand (haagen daz me).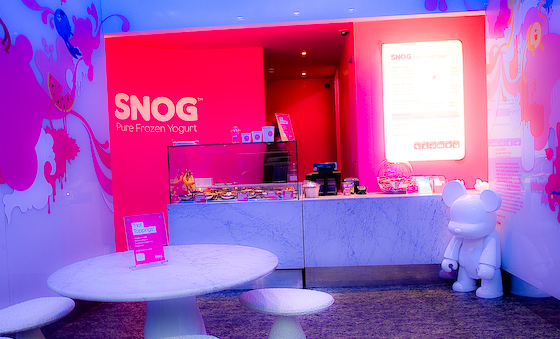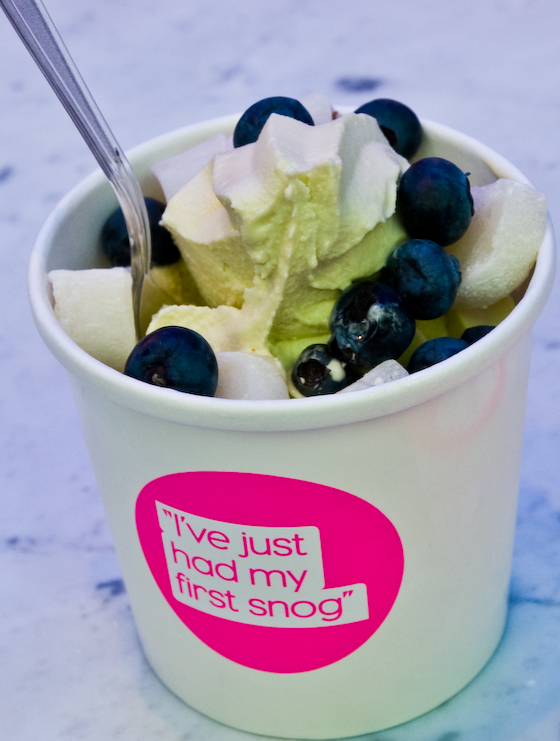 Finally, there is a quiet new player in town and they call themselves SNOG. No, they dont sell kisses, instead they sell you healthy frozen yogurt either in classic plain , or green tea. Yes, you read that right, green tea frozen yogurt. These pioneers of frozen goodies plan to dominate the sweet tooth world – and make you healthy too. The small pot ( which is pretty big in itself ) is only 78 cals, that's what it says on the label. To make the yogurt even more palatable, they offer a smattering of toppings which include potent fresh fruits in blueberry, strawberry, kiwi, mango, all colourful & juicy. They also have nuts and naughtier stuff like mini oreos. Myself, I went for the blueberries and mochi ( japanese rice cake, which are not quite distinguishable from the yogurt , but it's there ) . Each topping is about 65p and the mini pot is about £ 2.15. Cheap, cheerful, lots of females hanging out there too and folks, I'd just had my first snog.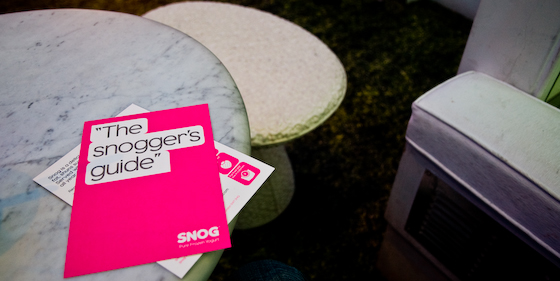 Thank you for taking part in this sweet trip to South Kensington, if you're ever in West London, hop on the tube (underground) and head westward either on the District (green) , Circle ( yellow) or Piccadilly (blue) line, and make sure you knock on my door too and come say hello. Time for abit of snogging of me own now. Have a lovely weekend peeps.
Did you enjoy reading this post? Why not subscribe to my feed updates for free. Alternatively,  You can subscribe via email.