Jingle bells.
It's not long now before I break out the reindeer sleights and go ho ho ho across the London skyline… hey it's Christmas – miracles do happen. I'm taking a break from the usual eating, because it's chrissymas! Chrissymas is one of my favourite holidays because, well, my company is closed for 10 days and I don't have to work. But it also gives me an excuse to cosy up without being dodgy. Most of all, chrissymas means yet more reasons to buy gifts and more gifts. Ah yes, tis' the season to be jolly.
So are you starting to think about your Christmas shopping yet? Well I am and if you're stuck, then here's some ideas to work up those warm wintery holiday feelings.
1. Personalise a moo portrait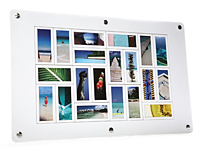 I'm sure you've heard about this great little company called moo that does personalised cards, note cards, business cards which allows you to upload any pictures you want and print them for reasonable prices. This year, they've unleashed the moo portrait frame which lets you shuffle about the mini-moo cards and arrange them in which ever way you wish , making for a 'new' portrait every time you get bored of it hanging on the wall. Anyway, this would make for a great idea for loved ones instead of the mandatory knitwear don't you think? You can also personalise and make your own christmas cards too, so what are you waiting for? There is no better occasion to moo than now.
2. The self sustaining ecosphere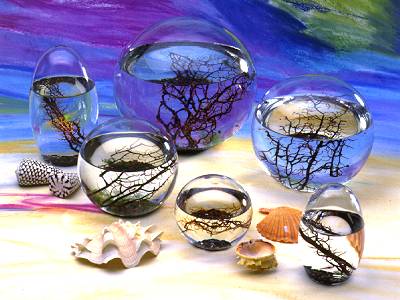 Alright, I'm a sucker for gadgets.
Especially the really cool ones. This one in particular is uber-cool. It's a self sustaining closed (nope you can't reach inside) mini living world which needs no maintanence aside from the odd tank cleaning (using the magnet operated internal scrubber) and plenty of sunshine for sustenance. In the same way our world is dependent upon the sun for enrichment, so is this mini-world. The inhabitants are these tiny shrimps who mate and reproduce like they're the only two shrimps left in the world. The oxygen is produced from the plants, CO2 get absorbed by the plants and the vegetation also act as food for the beloved shrimplites, whose decomposing wastes gets chewed up by bacteria and ultimate go back to the greens for sustenance. It's a living world encased in glass.. brilliant!!
If you're in London, I've seen them being sold at the RED5 gadget shop on the 1st floor in Westfields. Otherwise, you can order directly from their website here. If you know somebody (like me) who appreciates life and pets (esp self-sustaining ones) then this is the ideal gift.
3. Iberico Ham
Without question, the best ham in the world. The pigs are fed on an acorn diet and treating like pig-kings. Their legs are then hung for up to 36 months and the end result is this moist, smooth, chewy yet soft texture which is very uniquely different to any other hams. The best ibericos are nutty, sweet (like acorns) , mature , savoury and really appetising. In London, Selfridges are exclusively importing this stuff directly from Spain. Be forewarned, it's pricy (£15 per 100g) but you'll love it. Perfect as an alternative to the mandatory bottle of wine for when you are visiting the in-laws.
4. Villandry christmas hampers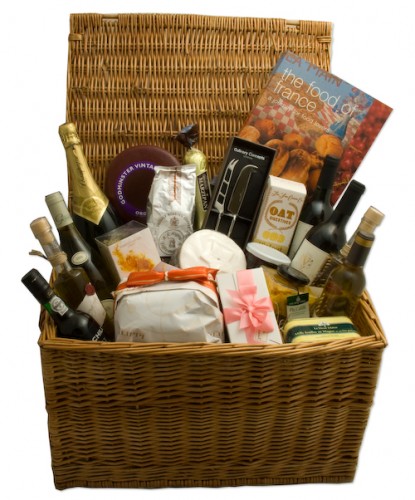 I had a quick peek at these. While I'm abit sceptical about hampers in general , villandry's stuff looks really good and while the prices seem abit exuberant, the one in the picture is the ultimate 'christmas carol' at a hefty £350, it is packed with far too much goodness for me to list. Perhaps you could look into the more slim line boxing day morning hamper at a more reasonable £55.
For those of you among us who are profiteering in the global recession. Read more here.
5. The x-factor christmas number one
Ok, none of the ones left are going to be the next Leona Lewis, but Cheryl Cole stole my heart a lot time ago and I'm (shamelessly) supporting whatever she does.
(Cheryl, are you reading this? All I want is a quick peck on the cheek)
6. Book an expensive hotel in the city for a cheap price
Rumour has it that the great big smoke that is London becomes and empty ghost town come Christmas day. And that means that all the five star establishments suddenly become as cheap as chips. If you're not entertaining the in laws by the fireplace then head on over to superbreak.com for some super deals, make sure you get one close to the shops just so you'll be first in line for boxing day sales. I've got my eye on a brown ted baker 'endurance' range, slim cut please. Also, do  make sure you check the hotel out on tripadvisor.com for peace of mind.
7. Donate to a charity
Bah hambug. You don't believe in the spirit of St. Nick then at least believe in the goodness of giving. On my visit to hibiscus, £1 was optionally added to my bill. It turns out this £1 was for a charity called streetsmart that helps get the homeless off the streets of London. Yes, I know there's plenty of other charities who need help, but I see the homeless outside Gloucester road station every day, if there is a concerted effort to help these folks, then I'll do my part. Besides, I'm sure every little bit go a long way. Read more here.
8. Mini pet cactus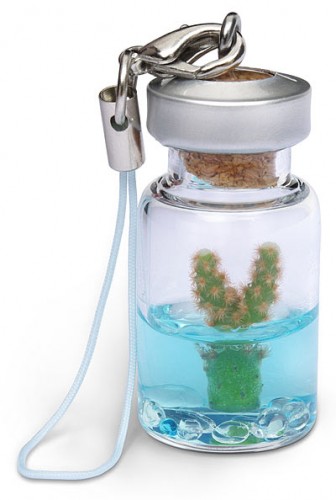 I'm a sucker for cool gadgets. I found this self-sustaining mini cactus key ring through legal andrew which pointed me to the think geek website where they sell a range of cool, albeit geeky scientific gadgets. All very cool and I'm loving the mini cactus. Its soaked in a magically blue gel.. And it's alive!!
Only problem is they only ship within the states and that they don't ship to the UK. (wink, hint, wink, hint, wink,wink, hint)
9. Robotic chick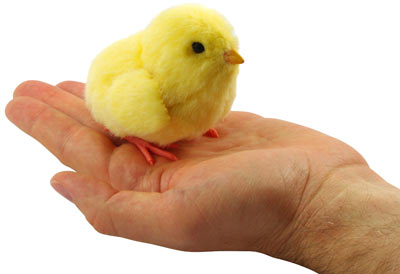 This is from the same website which sell cool and absolutely useless gadgets (emphasis on cool). Come on, who wouldn't love a cute robotic chick for Christmas?
Same problem again, no shipping outside of US. (not so hard winks on this one)
10. If you really need to get a bottle of wine
Then head on over to the Oddbins Fine wine branch in Notting Hill Gate and pick up a bottle of the very fine David Duband range. 2005 was a great year for burgundies, as it has been for the past couple of years, sparking some sort of revival after a series of appalling vintages (97 through to 03). More detail here.
11. Of course, if you're going out for a Christmas meal…
…. Go have some awesome German saugages, german potatoes, go on the great big slide and have some chocolate smothered bananas at the hyde park winter wonderland!
12. …but If you really, really need to eat out then
I suggest you go for broke at Hibiscus. It really is lovely.
Now go out and be jolly.
Did you enjoy reading this post? Why not subscribe to my feed updates for free. Alternatively,  You can subscribe via email.