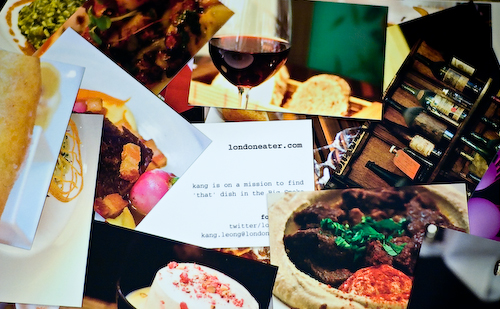 My moo cards finally arrived and I thought it'd be nice to talk abit about them. If you do a quick flickr search for moo cards, you'll find there's a quite a following for these super cool things. I was surfing around for an appropriate idea for abit of offline blog promotion and came across moo.com . I thought this would make for some great cards, perhaps too nice to give away.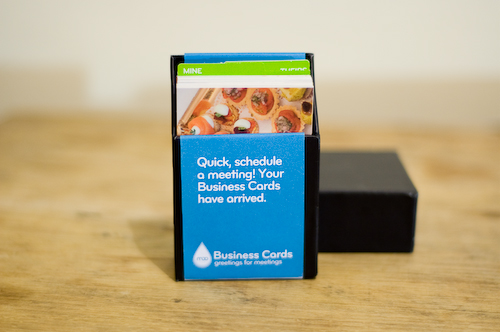 Following the lead of moo lovers on flickr, I'm posting my moo love here as well. I went for the £10 for 50 business cards deal , each one with a different picture at the front. They arrived after just about a week after I ordered them, nice and speedy.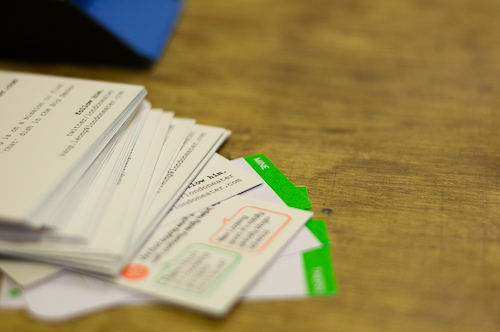 You are well aware that I love a good photo shoot and thought it appropriate to break out my 50mm primer for some moo card loving. If you've never heard of moo, they are based right here in london and they love to print a range of products. Their most famous range are the rectangular 'mini-cards'. If you have a pro flickr account, I think you can get a free pack of 10.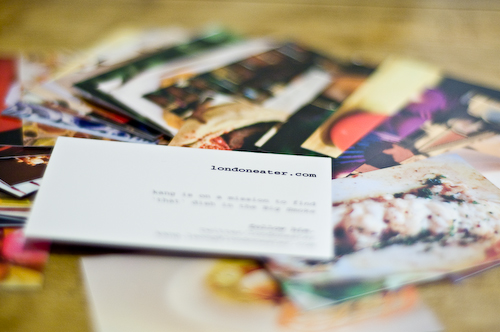 Moo also does postcards, note cards, stickers. The best part is the fact that its completely customisable and you can have a variety of pictures on the front. I think it's great for a blog because the customizability lets you highlight the very assets each and every blog has – it's vast content. It was just a great way of bringing all the online content into the real world. It wasnt till I received my moo cards that I 'held' london eater in my hands. It felt alittle awkward I must say and then it kind of hit me… london eater is real!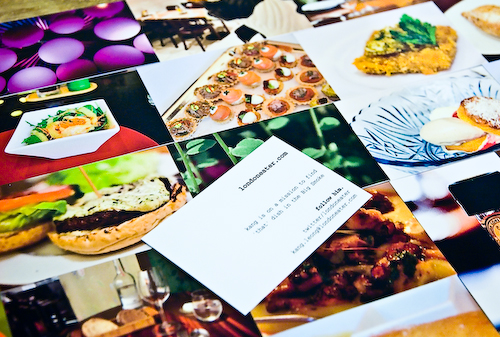 Of course the question in your mind must be "quality." Well, the paper its printed on, is quite thick (2mm maybe?) and has this smooth matte finish, lending a silky feel. The text at the back is slick and the photos, while not as vibrant as they would appear on screen, still looks great. Just make sure you upload it large (I did it at 6.1 M) and set your pictures to 300 dpi to ensure maximum sharpness.
I was mulling over what to put on the back, initially i wanted each card to have a quote which matched the picture in the front, so for example, picture of burger in front, at back it would say "Gourmet burgers have landed" … or something to that effect. But they can't do 50 different texts at the back. So I had to settle with just my blog tag line. Minor complaint – but still a very happy customer 😀 They can however, do 50 different text fronts, so I think the next ones I might order are going to be quotes or headlines from my various posts.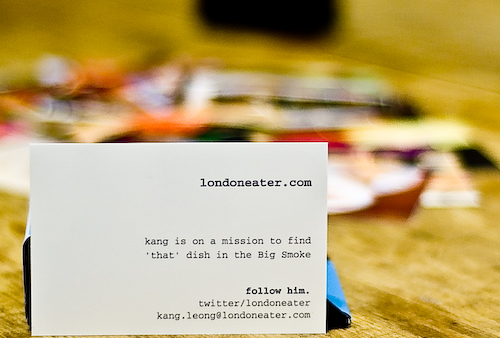 So, do you want some of my moo? If so – let me know, I'm itching to give them out. If you have some moos, then be sure to send them my way, I'm starting a collection.
Did you enjoy reading this post? Why not subscribe to my feed updates for free. Alternatively,  You can subscribe via email.