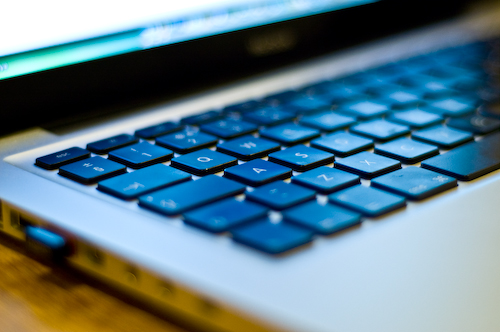 Whose view do you warm to ? A superstar food critic who writes for the established publishing house or the  living room eater who has a passion for food equal to , if not greater than the aforementioned superstar.
A pinch of salt
" Really? " The first thought that comes to mind when I read recommendations. I guess its quite normal to open the bonnet and kick the tyres before taking the plunge.
As low-cost publishing capabilities expand with technology, its not surprising that the food blogging community has exploded. Everybody has a critic in them and the blogger platform seems suited for the average food lover to voice frustration or shower praise over his latest gastro-ventures. No disrespect to the Giles Corens and Guy Dimonds of our world, but how hard can it be to rant about last night's dinner?
Sure, I'm one of those who asked that question, being just the latest to join the food blogger phenomenon. This debate has been floating around for a while now; is the traditional restaurant critic a dying breed in a world increasingly driven by social media?
The case for the critique
Critics aren't just eaters, they are also journalists. They've slaved their way through many years in the industry honing the exact skill of pen to paper ( or finger to keyboard ) and the reviews tend to paint a holistic perspective of the dining experience. Each review is a considered and edited journalistic mini-work of literary art.
Often it's the subtleties inserted into the essays which help bring their writing to life. For instance AA Gill regularly refers to his partner in crime as 'the blonde' and his writing often begin with long winded eccentric rants about anything but food – all of which is slickly written and bursting with personality that it doesn't matter if he's bashing or praising, I'm just attracted to the spectacle and style.
Style
Not to say that bloggers have no style – in fact, far from it. If a critic evokes the grandiose tone with glitzy cinematic quality ( not strictly true depending on who you read ) , the food blogger would be the independent hand-held art-house flick which may lack the superstar budget, but it is this rage against the institution quality that makes blogs so attractive. The 'nakedness' of a blog puts the author's voice front and centre, with full creative freedom – it makes for a dress down one to one conversation.
The written edge
I do get the sense that the food blogger is not writing a particular 'role' – he's just being himself and is just you know, real.
The straight-forwardness like Helen over at world foodie guide, not short of her own bursts of character either, crafts her posts like a photographic odyssey into said culinary fancy. Unrestrained by editorial shackles, Krista of londenelicious keeps things brief in her reviews and bullet-points the victims and wallet damage before summing up her experience in a few paragraphs.
What a thousand words don't say
Perhaps the most distinct difference between bloggers and critics are the visual cues. I guess its because bloggers aren't just writers to begin with. They are largely unbound by description with the written word and tend to supplement their first hand experience with photographs.
I find this to be the refreshing edge blogs have over the traditional publisher, coupling the straightforward 'realness' with lots of sumptuous pictures. It is this element of the food blog experience which injects the personal touch and help draw in audiences… certainly made a fan out of me.
This write-up concludes in part two here.
Did you enjoy reading this post? Why not subscribe to my feed updates for free. Alternatively,  You can subscribe via email.