Weekly round-up of yummi-news from around london and the blogosphere. Now released every Sunday and brought to you by a London eater.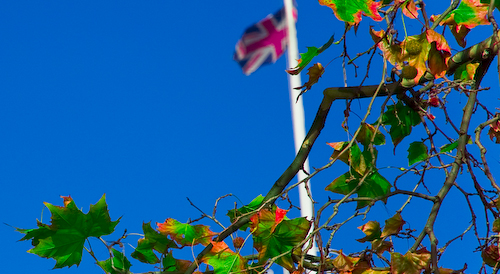 I'm cruising & dining on the thames, running circles around Maze, thinking about a burlesque show in a seedy venue and making five minute cakes in the microwave.
eating happenings here on London Eater
I go through phases. One day I wake up with a seed planted in my mind, could be an advert, could be catching a clip of john mayer on that slide guitar, could be a travel mag and then I think about it so much that I feel like I need to get out there and just immerse myself in it. Sometimes I wonder if anybody else is like that too….
…Anyway, this week I went abit obsessive with food photography. I invested in a couple of new lenses (£395 + £89 , ouch. ) and although they returned some nice results, photography is more about how you use the camera, rather than the camera doing the job for you. So I've been critiquing my own shots to death and I can see all these flaws in them that I just want to like make them better. Flipping through a few food mags, it just made me feel so inspired.. I want to get 'the shot' every single time. Snap, no , snap , no , snap , no.
See what I mean about being obsessive?
In between getting lost in the world of photography, I did manage to get four posts out this week:
london happenings around the Smoke
How do you keep your radar up for the latest and greatest in london? If you don't go beyond timeout, then maybe you need to check out some of these guys. Ok, I'm looking for a cool place to eat, somewhere nice to take Jennie for Christmas and a totally randomly cool thing to do because, well, I get bored.
Metrotwin this is cool, they do lists of stuff to do/places to see in London… and new york, hence the 'twinning' bit. I checked out this list about christmas afternoon tea and apparently the kew is transforming itself into a winter wonder land complete with ice skating rinks and all … ok that's in my calendar for next month, any takers?
Spoonfed They have spooners. Spooners who go out and then come back to tell you what's up and what's hot. So I'm looking for cool and completely random … hey how about a burlesque show?  1910's music at a 'seedy' but 'sensational' tea room / strip joint …. on a wednesday night ? Wow.
Trustedplaces I just came across this one a little while ago and it's a restaurant/bar/cafe/pub review guide. Cool! Ok I want a nice place to eat out (and review) . Guys, how about Rochelle canteen? Its supposedly a converted bike shed, now fitted with glass doors and inside is divided into tables and on the otherside is an extensive kitchen? This sounds cool, you want a review? 🙂
reading happenings around the community
Next week is burger week
That's right, my loosely connected series of burger posts are complete and over the course of the week, will be posting all about burgers, burgers and more burgers in london and beyond. Burger and wine. Burger lists. Burger pictures and more burgers in a sentence than you can shake a burger at it.
Ok apologies, i went abit overkill there… but come back tomorrow for that and then again in seven days for this eat&read. Till then, have a great end to the week and run out and buy John mayer's where the light is – it's that good.
Did you enjoy reading this post? Why not subscribe to my feed updates for free. Alternatively,  You can subscribe via email.