Weekly round-up of yummi-news from around london and the blogosphere. Now released every Sunday and brought to you by a London eater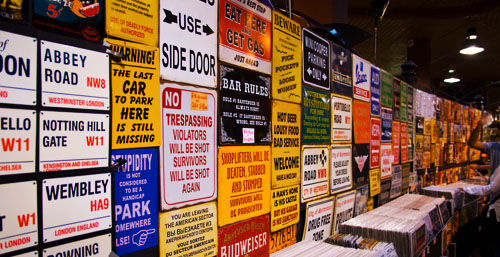 Reflecting on McCain's eccentricity, mulling over ice skating and thinking about over-frosting cakes… all from the comfort of my brand new macbook.
eating happenings here on London Eater
If this was a video blog, it would have been very embarrassing for me because I sound like a horse. Since I fell victim to the autumn flu bug, I'm glad that the worse has passed, but I lost my voice and now I would really like to have my voice back again. It just occurred to me, I sound like Batman.
"Tell me where the Joker is!" "Rarr!"
Can I please go back to being Bruce Wayne?
"Rarr."
This week has been rather hectic for myself. I missed part 3 of my quickie wine guide series, apologies if you were waiting for it, it will be back next tuesday, so do come back for that. However I did manage three posts this week:
Started off with a visit to one of London's coolest wine shops in Berry Bros & Rudd. Chock full of history, the shop floor is almost like a museum. Read it here.
I paid a visit to Launceston place in Kensington to check out their £18 three course lunch. It was a pretty good meal that turned into a semi five courser instead. Highlights included a really interesting clotted cream tea pudding which consists of a tea ice cream and lovely scones with lots of icing sugar on top. Check it out here.
Finally, I released a write-up on London's oldest wine bar situation in the very tourisy part of London by the Thames in embankment. The space is literally like an underground cave. Some people have said that it might be abit claustrophobic, but you can be the judge of that here.
Some of you will know that, being a lover of all things edible, I am also a fan of all things meat. Recently at work, I've been trying to get my colleagues together for meat-nights. On the inaugural night, we went to this brazillian grill in notting hill gate called Rodicio Rico, which does all-you-can-eat meat for £25 per head. The waiters pretty much bring all kinds of meat on huge skewers and carve the meat on your table, all night long. There's everything here including beef, lamb, chicken, pork and even chicken heart. Being stuffed after the meal was a major understatement.
Anyway, to follow-up on it, the sequel to meat-night is going to be a meat-lunch at gaucho grill. Who are they? Well, only the finest purveyors of grilled red meats in the city. I can't wait, I think I've managed to convince about 10 of my colleagues so far, obviously the more the merrier. If all goes well, you will see a large group of meat lovers on the prowl for meat down regent's street come the 31st of October.
london happenings around the Smoke
Winter is approaching hard and fast, that means ice rinks are coming back again! They are usually ones which spring up in marble arch and another in the natural history museum, but I think the one to definitely check out is at somerset house. I've not been myself before, so its about time I do it this year.
So where are you getting your firework kicks come Nov 5th? Apparently the wimbledon one features a true Guy Fawkes bonfire with lots of music & foodstalls and stuff. We'll see, I think I may just pop down to Battersea park again.
I went to see the new 'Revolution' exhibit at the Saatchi Gallery in Kings Road last weekend and it was great. I really like this gallery. It's pretty much a showcase of modern art from some very talented artists from China. The rooms are all very clean, pristine white walls and perfectly lit, great for taking photos. Check out their website… they had 71 million hits in the last 24 hours.
That's a-lot.
Go have a look guys, its free too.
I am still yet to do a grapvine tour at vinopolis. It's based around Waterloo and they're doing the grapevine tour a tenner on mondays. Wine tour on a monday evening? Hmm, I don't know.
reading happenings around the community
Over at over the hill and on a roll, Danny foodie musings & recipes are always spot-on, but what really catches my eye everytime are his great photographs. In this post, he's presenting a few tips to get that shot. I couldnt agree more with getting light and placing food on simple plates, but yeah light is so very important to getting the right colours and the right exposures.
Marilyn at Simmer till done is a 'giver of dessert happiness'. This post really caught my eye because she's got like 3 inches of frosting sitting on a minute cupcake. Hmm… it's like my childhood fantasy, somehow I have this idea in my head that you can't 'break' the rules about how much frosting one can have on a cupcake, it must have been me mum stopping me from eating too much sweets when I was a kid, anyway this frosting moutain is like the highlight of my websurfing this week 😀
I have to get my two pennies in.
My vote is for Barack, I think everyone knows that he's a great orator but McCain is just a goof-ball. If anybody caught the final debate this week, you would have heard about Joe the Plumber, and here I thought the two men who would be in the running would be intellectual enough to talk about wider topics in their debate, but nope, it was all about how much Joe was going to lose out if he voted for Barack. So just what is McCain doing here?
That's great word to say don't you think. Butternutsqaush.
This here is a recipe on a butternutsquash and caramelized onion galette over at grumpy's honeybunch. She claims it's pure heaven.
I agree.
Stumbling along in stumbleupon, I came across this video entitled 'Truth in Advertising'. It's basically a 'mini documentary' showing the entire advertising process and explaining all the different roles and stakeholders involved in the process…. except its just so funny! Its got lots of expletives, so a mini warning if you are one who would be offended, otherwise, check it out here, it's a little cynical, but I think it's quite well done.
What's in store next week?
Im going to split my borough market trip post into two parts, release part 3 of my quickie wine guide and do a write-up on this really interesting dutch pancake place in chelsea. I'm thinking about doing a burger-week, One burger per day for seven days a week and then crown a 'winner' of the best London burger. I'm so going to shave five years off my life; to quote Austin Powers " I like to live dangerously. "
It's abit cloudy and cold today, so get lots of hot drinks and wrap up like a michelin-man.
Have a good end to the week folks.